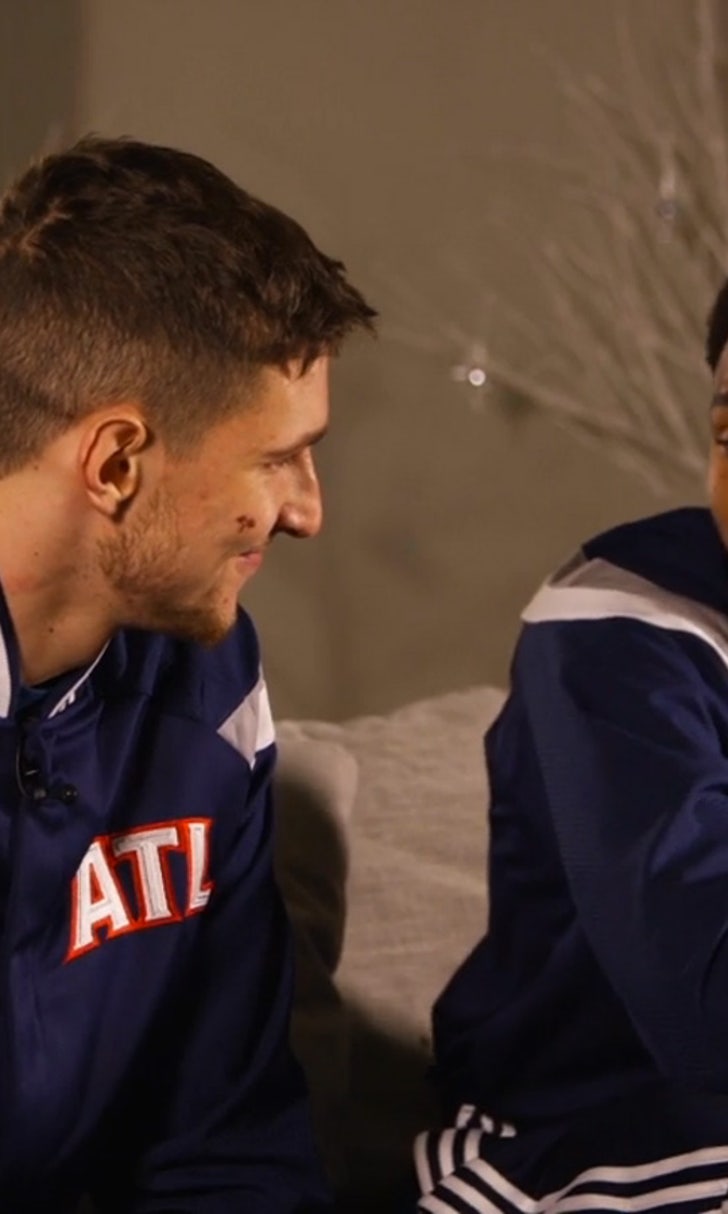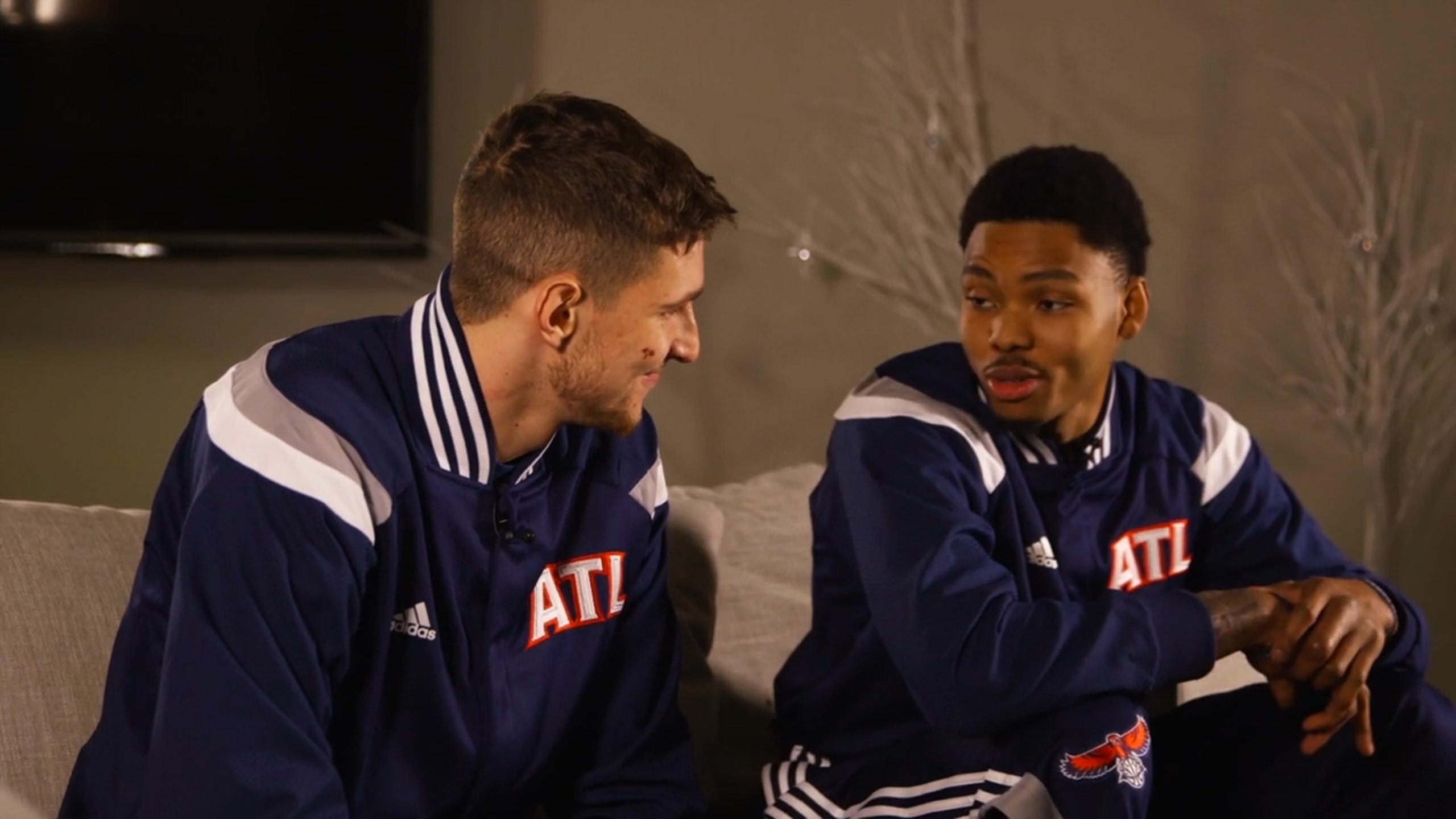 Hawks channel Fallon and Timberlake's '#Hashtag' skit for All-Star vote push
BY foxsports • December 13, 2014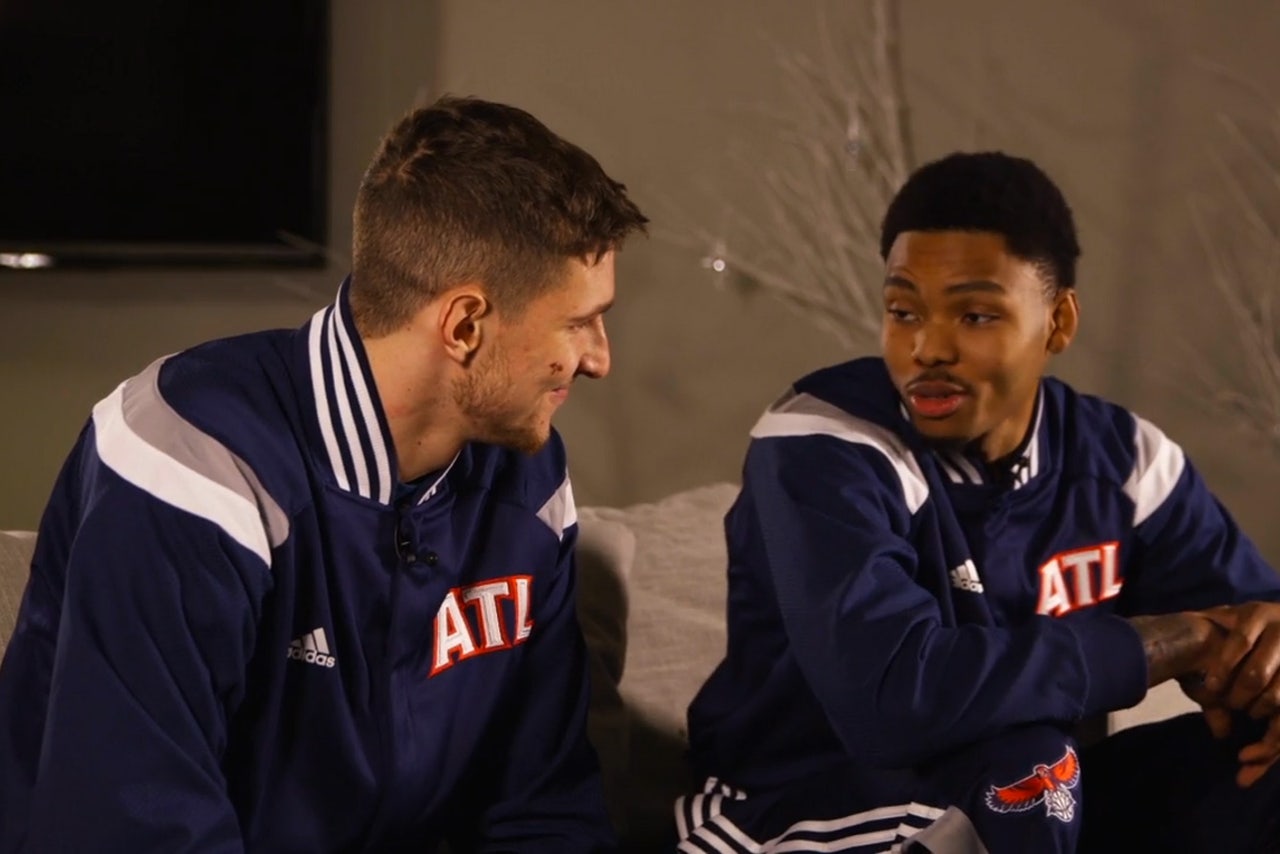 The original '#Hashtag' skit, in which Jimmy Fallon and Justin Timberlake launch into what a Twitter conversation would sound like in real life, has racked up over 27 million views on YouTube.
The Atlanta Hawks have gotten into the act with reserves Kent Bazemore and Mike Muscala, and they've done so to generate votes for their All-Star Game hopefuls.
CLICK HERE TO WATCH BAZEMORE AND MUSCALA'S '#HASHTAG' SKIT
Bazemore and Muscala stump for Jeff Teague, Paul Millsap, Al Horford, Kyle Korver, DeMarre Carroll, but as Bazemore says "these guys all deserve to go, #TakeTheWholeTeam."
Of course, with the new All-Star balloting every player is on the ballot. That means Bazemore and Muscala are also eligible, which generated a "#VoteForYourBoy," from the duo.
The video closes with a cameo from Elton Brand, who interrupts to tell Bazemore and Muscala that "#CoachBudSaysGetBackToPracticeOrElse."
Brand knows a thing or two about being an All-Star, earning selections in 2002 and '06.
Fans can vote for their All-Stars online -- where the ballot is available in 11 languages here -- and can complete one ballot a day, they can use Twitter, Facebook or Instagram -- in all those instances, fans must include a players name and the hashtag #NBABallot -- make their picks via SMS by texting their pick to 6-9-6-2-2 (MYNBA) or use the NBA Game Time app.
---