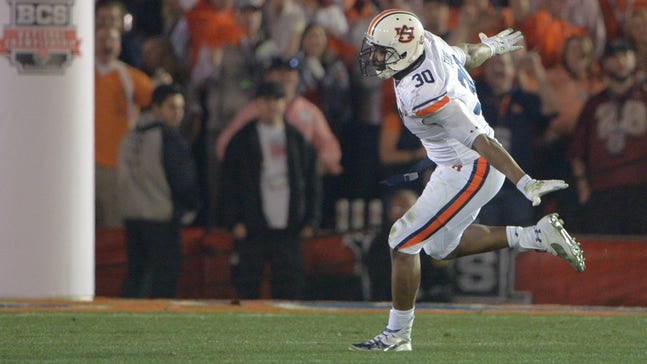 Hate the pick all you like, but the Chiefs filled a position of need with DE Dee Ford
Published
May. 9, 2014 1:20 a.m. EDT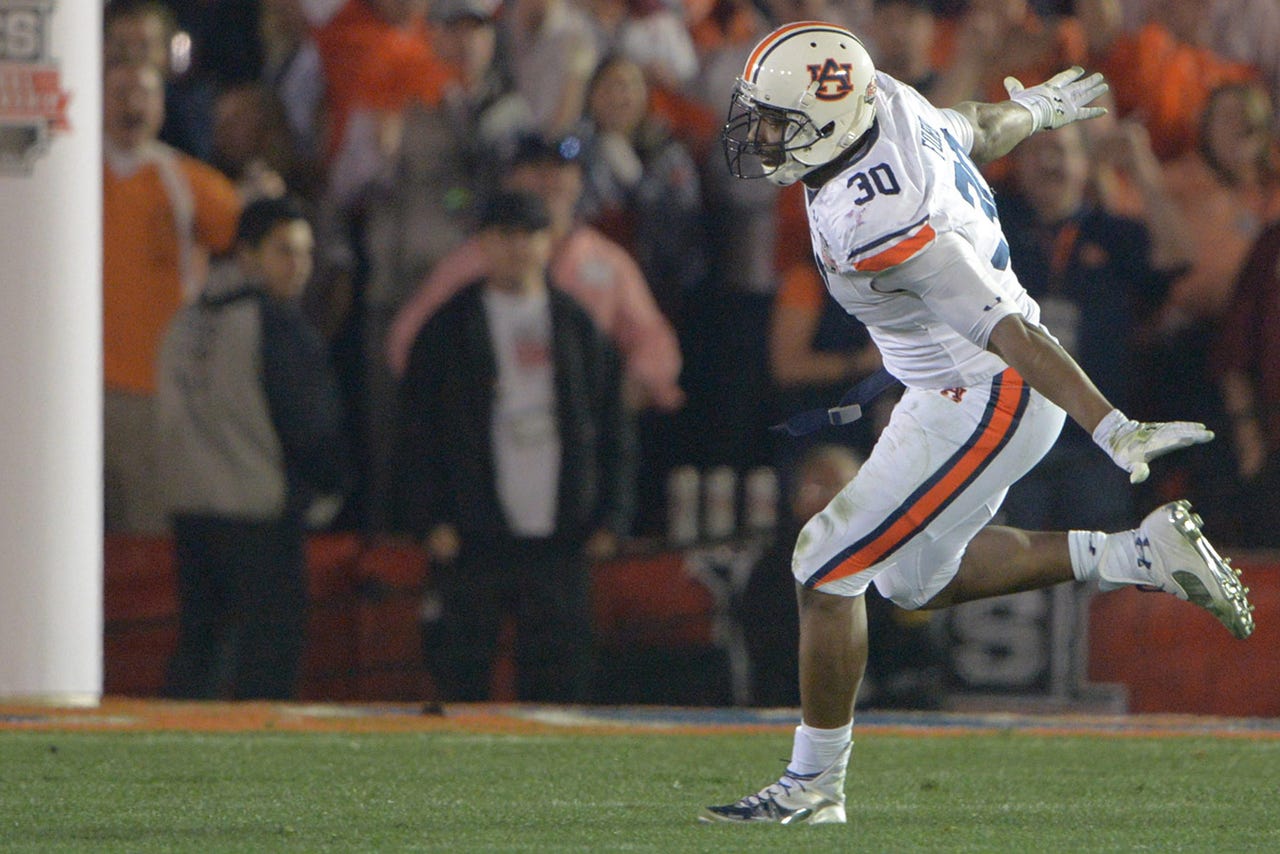 KANSAS CITY, Mo. -- Before you throw another brick at the TV, consider this: Dee Ford pressed 225 pounds 29 times at his pro day. He ran a 4.53 in the 40-yard dash. His vertical leap? A cool 35 1/2 inches.
At the NFL Scouting Combine, Jadeveon Clowney benched 225 pounds 21 times. Khalil Mack ran a 4.65. Kony Ealy ran a 4.84, benched 225 pounds 22 times and jumped 31 inches.
If he's right (and more on that in a second), Ford can ball.
"Everybody knows," general manager John Dorsey said of the 23rd pick in the first round of the 2014 NFL Draft, "when you can rush the passer, it makes the back seven look a little better."
Ford recorded 10 1/2 sacks and 14 1/2 tackles for loss last fall as a defensive end for college football's second-best team and the Southeastern Conference title-winners. He was a holy terror against Florida State in the final BCS National Championship Game.
Sexy? Oh, no. Not remotely.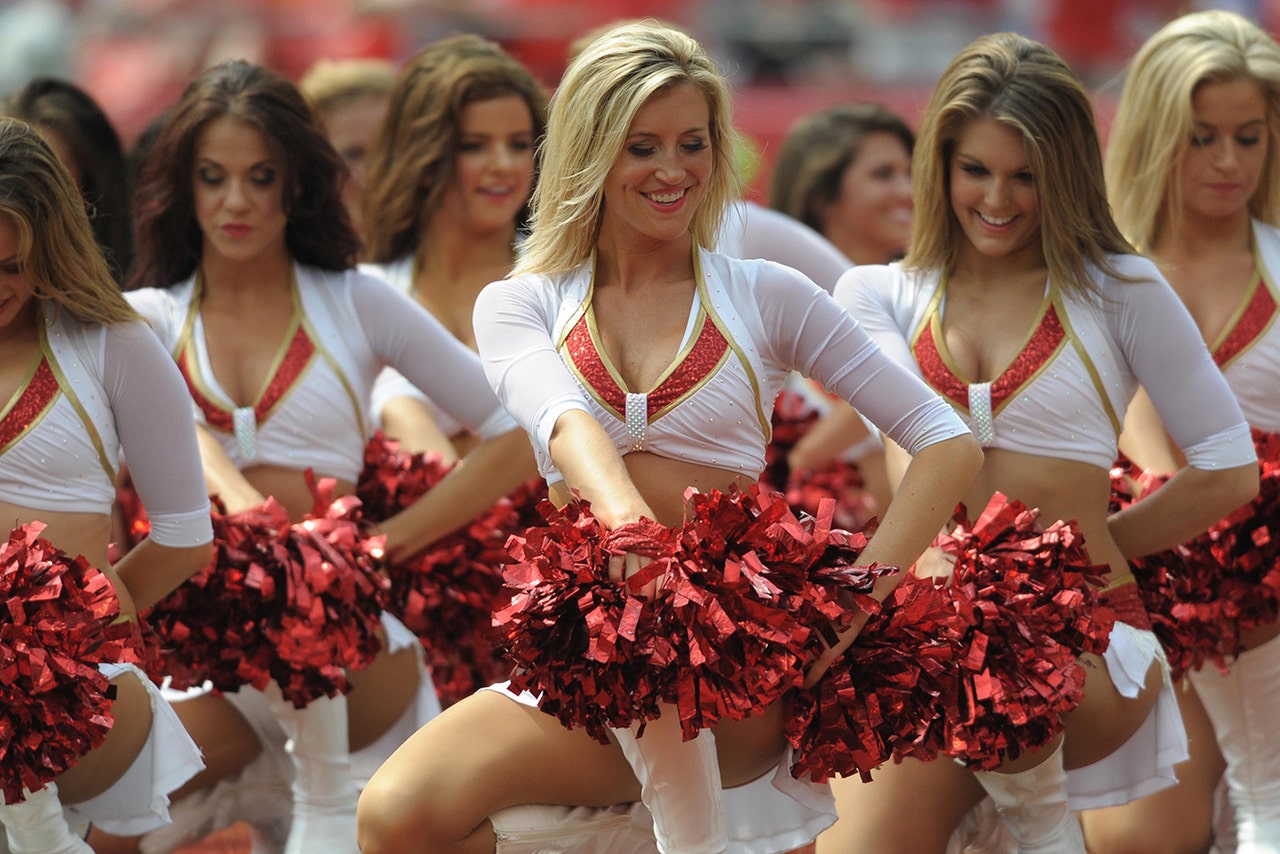 NFL CHEERLEADERS: Check out our gallery of sideline shots from around the league.
Johnny Manziel would've been a sexy pick. Cleveland jock-blocked Chiefs fans' dreams of Johnny Football falling all the way to 23, trading up to No. 22 to snatch the Heisman Trophy-winning quarterback/social-media phenomenon.
When asked if he would've taken the former Aggie signal-caller if he happened to be available, Chiefs coach Andy Reid did his best ... well, Reid, side-stepping the question politely.
"He's a heck of a football player," the coach said, but wouldn't bite.
Was Ford a reach? Maybe. But before you start shouting about wideout Marqise Lee, consider this, too: Of NFL.com's big board of the top 100 players, nine were defensive ends. There were 12 wide receivers on the list.
Somebody who can catch the ball will still be there Friday. Somebody good.
Ford was a depth pick.
A message pick, too.
Outside linebacker Justin Houston is 25, coming off the best season of his career, and due to become an unrestricted free agent after this fall. Ditto quarterback Alex Smith, save for the 25-years-old part.
Houston's pass-rushing partner, outside linebacker Tamba Hali, will be 31 on Nov. 3, with a contract that runs through the end of 2015. The belt-tightening -- or belt-adjusting, if you like -- for Dorsey has only just begun. Somebody on that defense that Chiefs fans have learned to love is on borrowed time, roster-wise.
Nor did it help that ESPN's Adam Schefter reported late Thursday night that Hali turned up for the start of spring workouts 20 pounds over where the Chiefs wanted him to be.
"I'm not worried about Tamba's weight," coach Andy Reid said, firmly, when asked about the report. "Nobody works harder than Tamba."
Either way, message delivered.
Two words: Frank Zombo.
Two more: Dezman Moses.
Remember how that worked out?
Remember when that was the pass-rushing combo off the edge the Chiefs threw at Philip Rivers?
Captain Bolo Tie probably still hasn't stopped smiling.
Depth pick.
Message pick.
Like Hali, Ford is a smart cookie. Like Hali, he's a renaissance man with a background in music, a piano player. Like Hali, he's a bundle of energy.
"I'm not quiet," Ford said late Thursday during a conference call with reporters. "I do speak my mind."
He also said he'd heard Chiefs fans were the "best in football," which means he probably wasn't on Twitter when the pick was announced.
Good thing, too.
Depth pick.
Message pick.
Risky pick, possibly. As red flags go, health is the biggie, of course: He was scratched from workouts at the NFL Scouting Combine because of concerns about his back that date all the way to 2011. Word on the street is that Ford lacks the frame to be a consistent hand-on-the-ground threat against the run. And he wasn't asked to do much in terms of pass coverage with the Tigers.
Depth pick.
Message pick.
You guys just got a champion, it said.
Depth pick.
Message pick.
Safety pick. If Houston goes down, if Hali goes down, Bob Sutton's defensive front doesn't automatically implode like a house of cards.
"It makes the secondary better, it makes the linebackers better," Reid said. "That's just how this thing works."
You build to win a division.
You build to beat Denver. You build to beat Peyton Manning.
You build to beat San Diego. You build to beat Rivers.
Stud pass-rushers. Stud defensive backs.  Either, or. Better yet, both.
Two more words: Seattle Seahawks.
Remember how that worked out for No. 18?
You can follow Sean Keeler on Twitter at @seankeeler or email him at seanmkeeler@gmail.com.
---