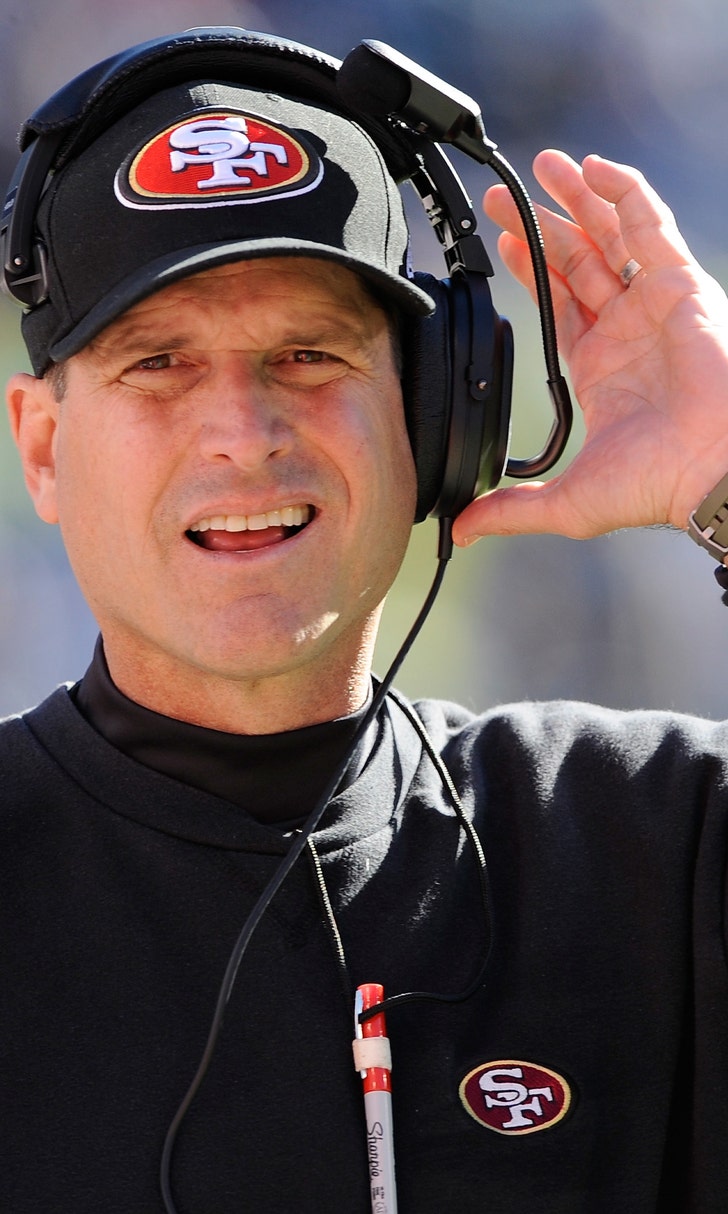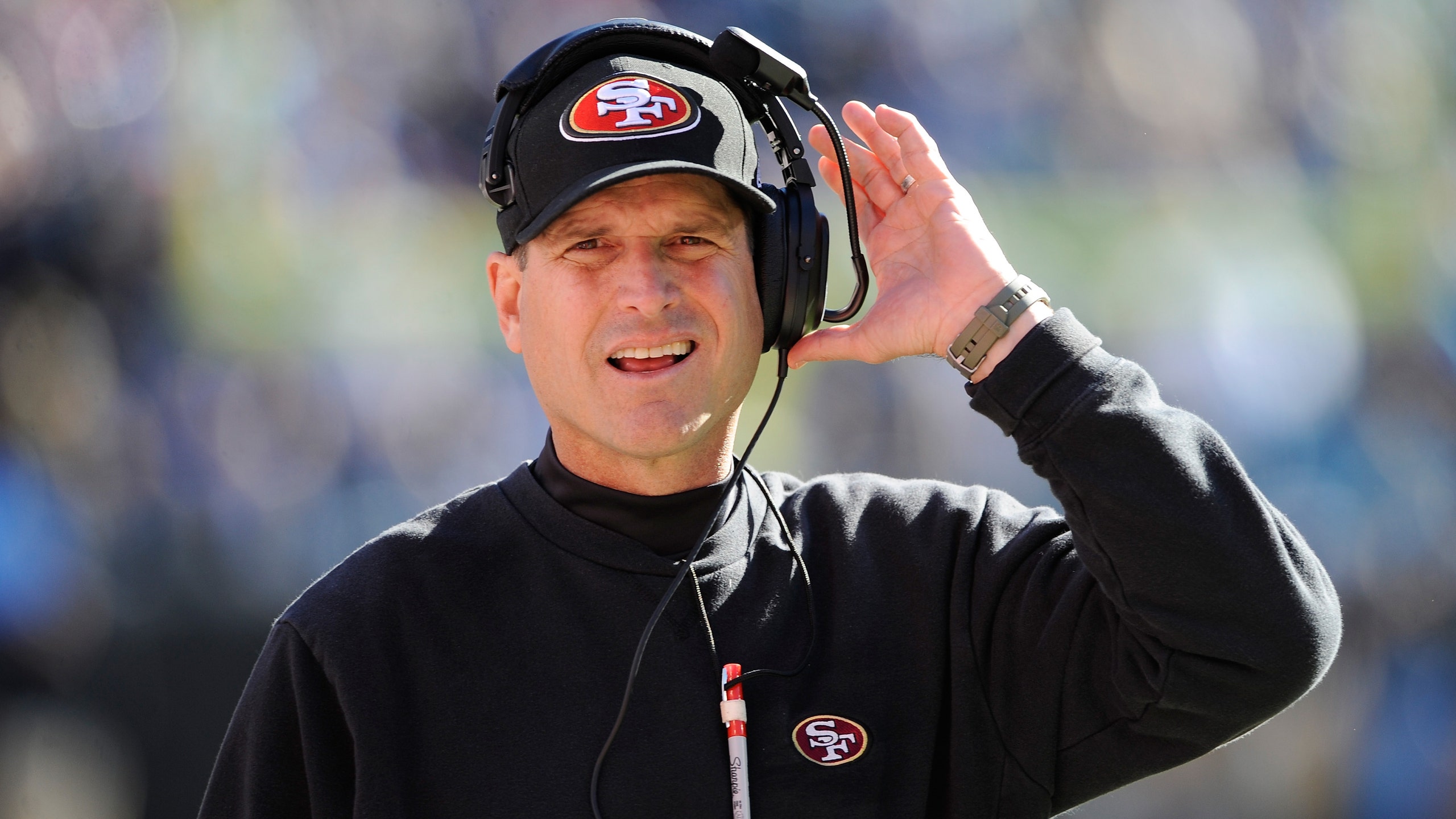 Haslam says there was "an opportunity" to get Harbaugh
BY foxsports • February 23, 2014
The last word -- for now, anyway -- on the story of what might have been between the Cleveland Browns and San Francisco 49ers head coach Jim Harbaugh comes from Browns owner Jimmy Haslam.
Haslam talked to longtime USA Today NFL writer Jarrett Bell about it and said "there was an opportunity there, and it didn't materialize."
Bell tried, but Haslam wouldn't elaborate.
Which leaves the story not much further or more clear than we previously knew.
It all started Friday afternoon when Pro Football Talk reported that the Browns and 49ers had discussed a trade for Harbaugh last month. The story got juicier not just because it broke during the NFL Scouting Combine but because the Browns quickly issued a statement in which they didn't deny it.
On the flip side, 49ers owner Jed York took to Twitter and completely denied it after NFL Network reported various 49ers sources called the report "ridiculous."
Harbaugh has two years left on his contract. The Browns have their third coach in three seasons in Mike Pettine, who was hired late last month and was forced to address this at the combine.
On Saturday morning Pettine said he "got a phone call saying that report was about to come out (on Friday afternoon). I shot the messenger a little bit because I asked, 'How does that affect my tenure as the head coach?'
"I think that's noise. That's something that has no bearing on my job moving forward and I think that's a critical thing. I think a big part of being an NFL head coach is dealing with the noise, dealing with the distractions, and just add that one to the list."
---