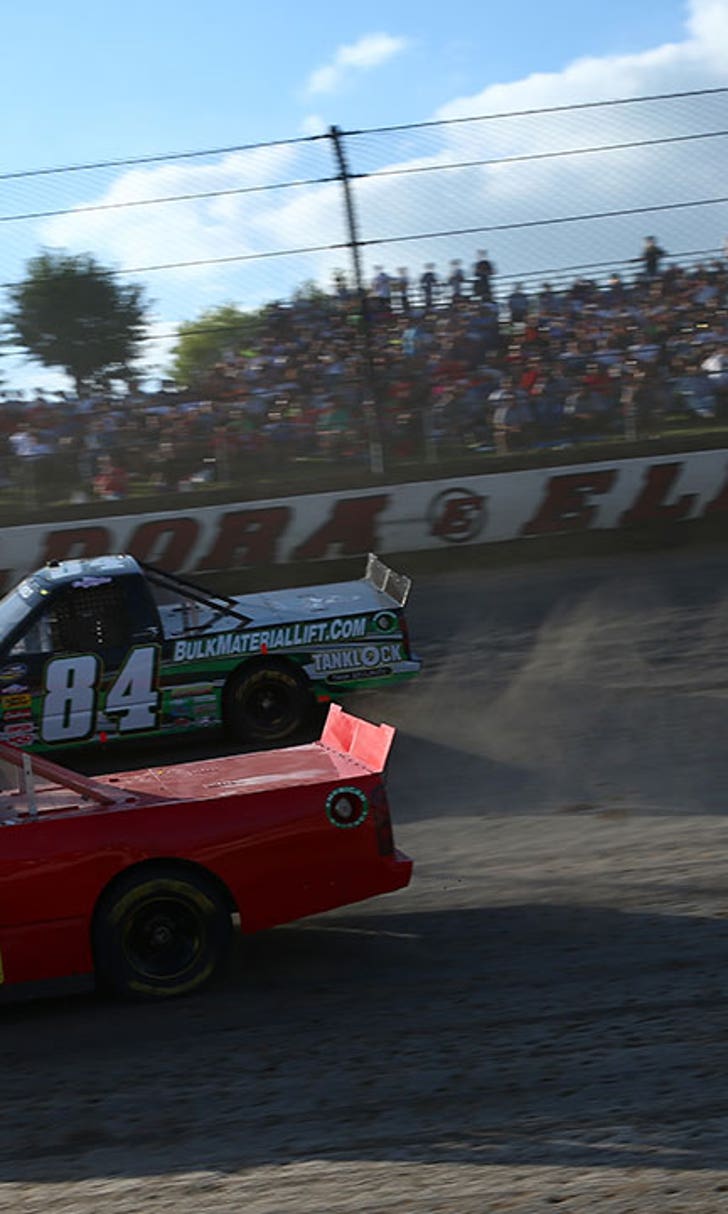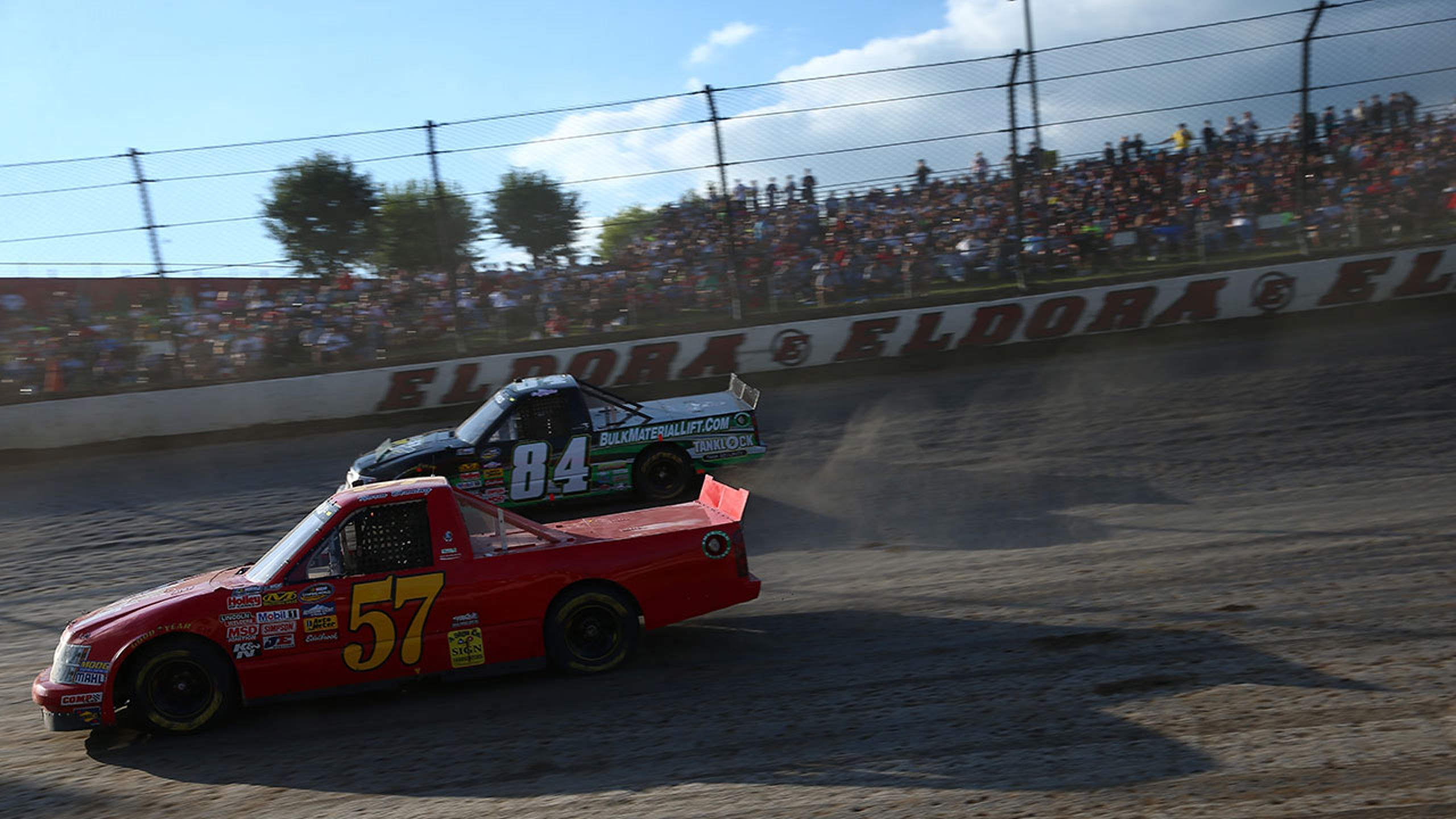 Happy birthday, Norm: Look back at Benning's Eldora Speedway glory
BY foxsports • January 16, 2016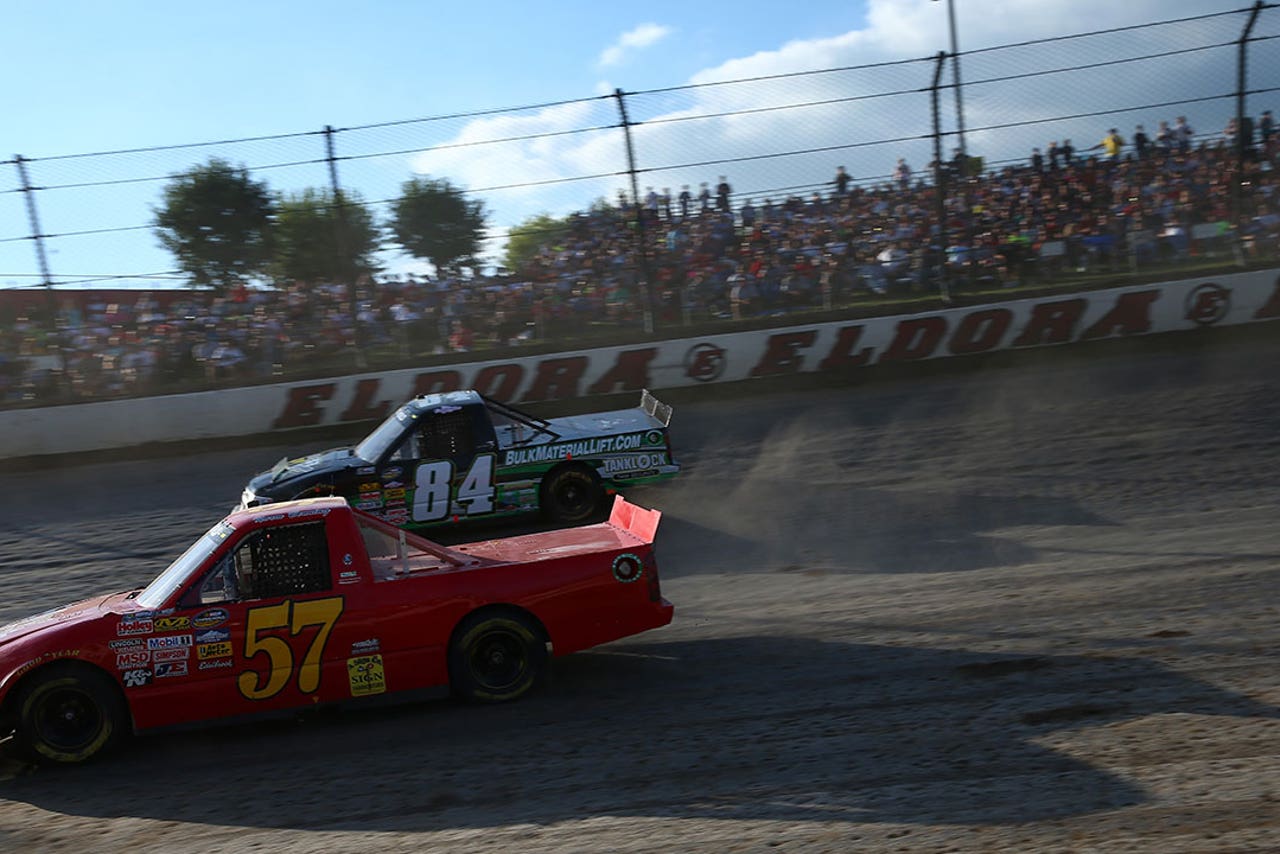 When the NASCAR Camping World Truck Series made its inaugural trip to the Eldora Speedway dirt track in 2013, there was plenty of excitement in the air. However, one moment during that event stands out above almost everything else, and it was all due to the hard racing by independent driver Norm Benning. 
During the night's last-chance heat race, Benning had to race his way into the feature event by finishing in the top five. Taking the green flag for the sprint to the feature, Benning was able to take fifth and did everything within his power to hold the spot. 
Clay Greenfield tried lap after lap to get by Benning for the final transfer spot, often running both trucks into the outside wall as they fought hard for the position. As the pair raced hard, not only the fans, but their fellow competitors cheered them on, many of them pulling for the underdog Benning. 
On the final lap of the last-chance heat race, Benning used the outside wall to get around the corner, all while dealing with heavy pressure from Greenfield on his inside. Taking the checkered flag in the fifth spot, Benning transferred into the main event. 
Pulling into the infield garage area, a host of drivers and crew members greated Benning to congratulate him on making the show and for the amazing effort he put on to earn the final transfer spot. First among those was three-time Sprint Cup champion and Eldora Speedway owner Tony Stewart. 
As Benning watched on, many crew members from other teams went to work repairing the truck and preparing it for the night's feature race. 
Once the main event kicked off, Benning finished the night 26th out of the 30 trucks that made the feature. While he did not win, Benning's incredible, hard-nosed racing will long be remembered as one of the biggest highlights from that inaugural event. 
---
---