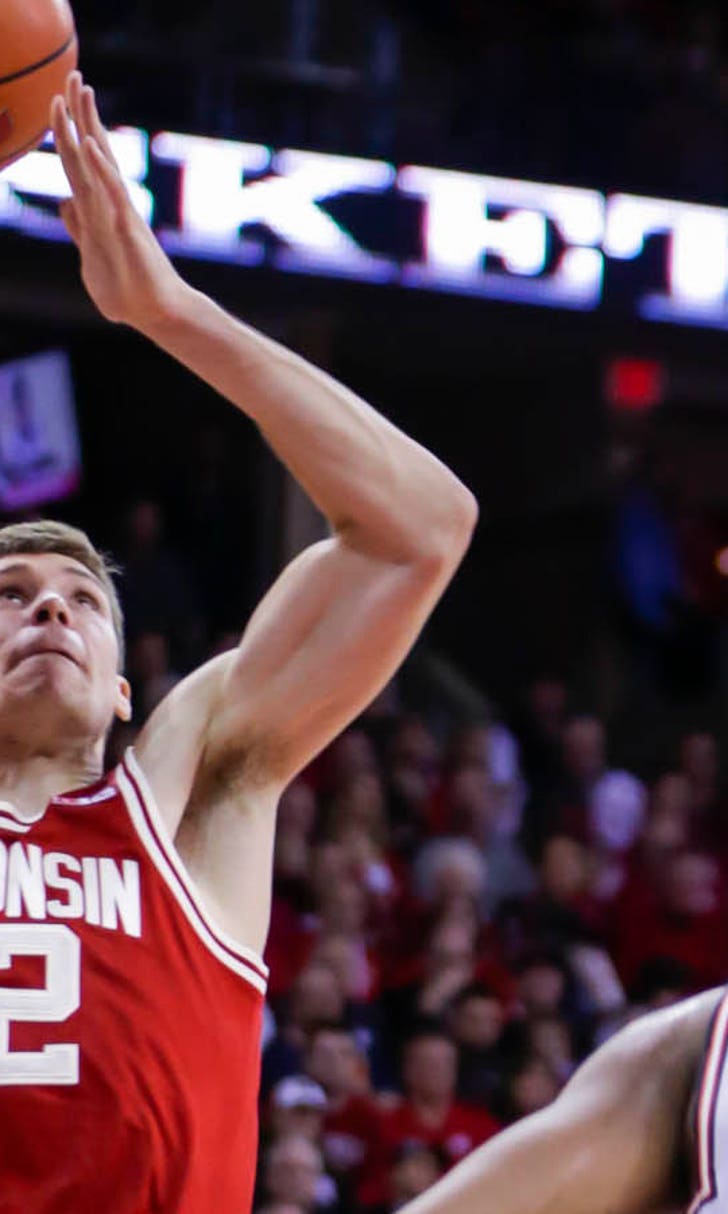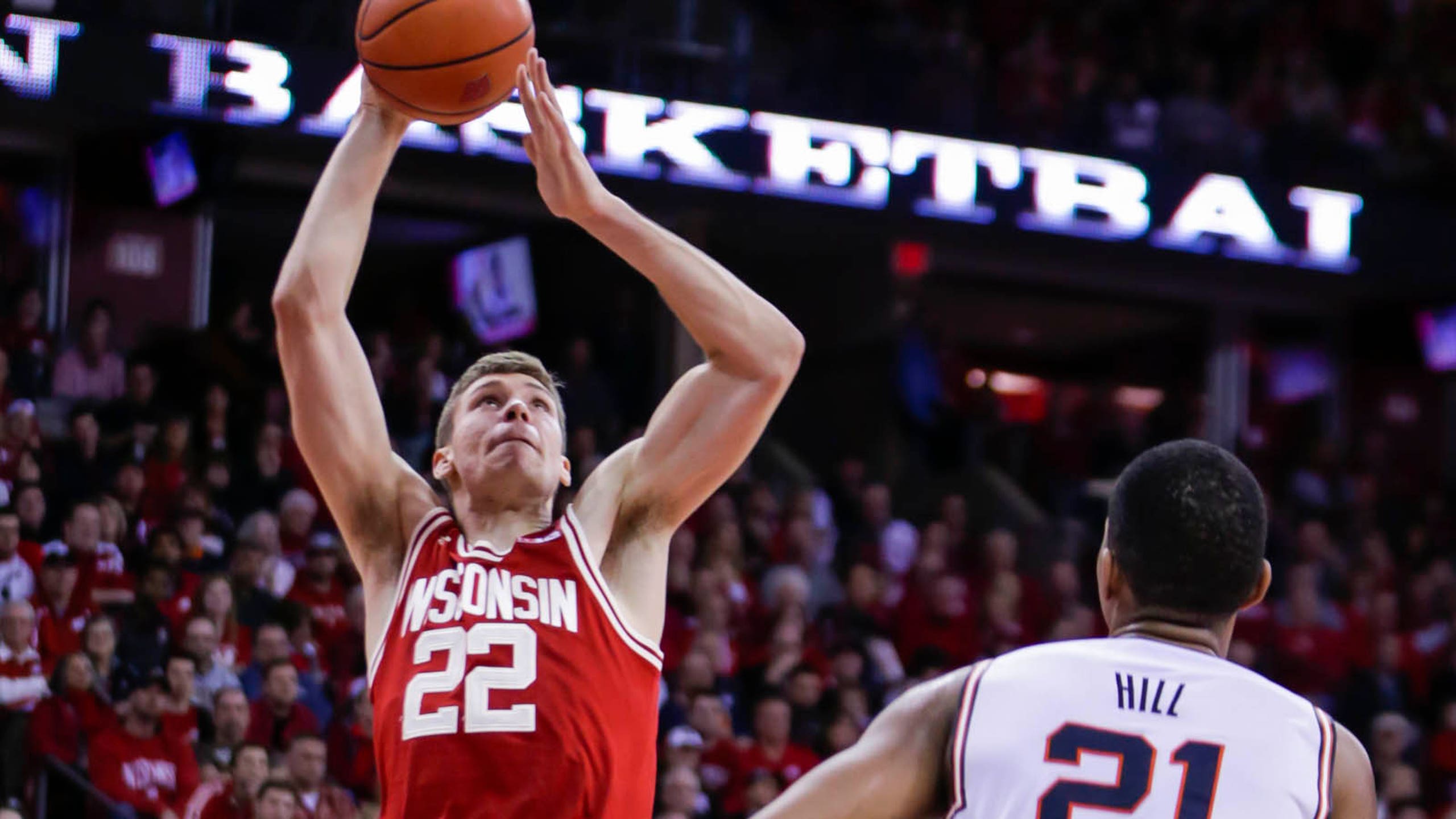 Happ, Showalter's team wins Badgers' Red/White Scrimmage
BY foxsports • October 23, 2016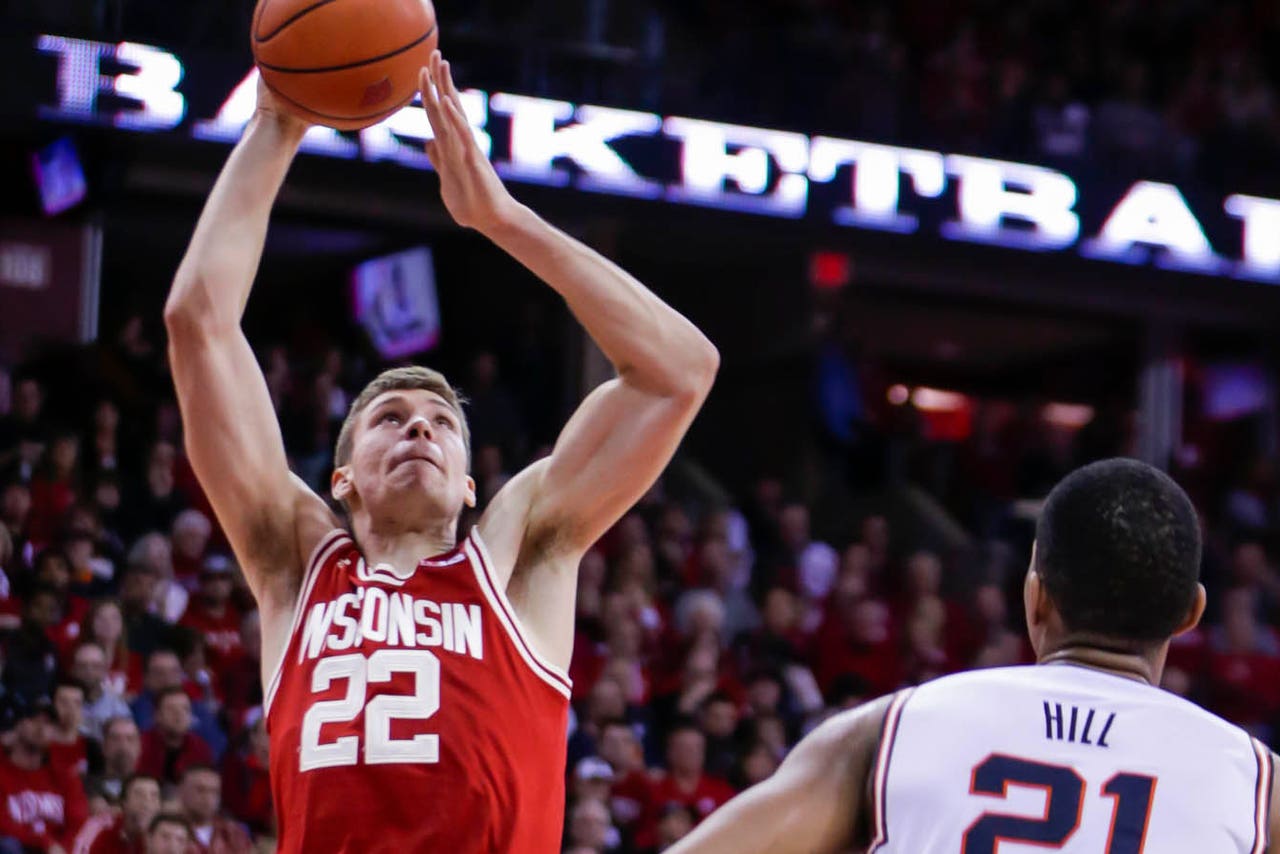 The Wisconsin Badgers played before a crowd of more than 7,000 on Sunday in the latest edition of their Red/White scrimmage, pitting Ethan Happ and Zak Showalter's Team Red against Bronson Koenig and Nigel Hayes' Team White.
Happ and Showalter had the edge, leading Team Red to a 48-46 win.
"It was great to get out here in front of a big crowd and finally play some five-on-five," Koenig said. "It was really fun."
Happ picked up a double-double, scoring 12 points and adding 10 rebounds, while his two free throws with just seconds remaining gave Team Red its critical two-point edge.
Showalter picked up 12 points, while Hayes and Koenig put up a fight at the other end.
Koenig led all Badgers players with 16 points, adding five assists and three steals.
Hayes chipped in 11 points along with two rebounds, two assists and a steal.
Head coach Greg Gard was impressed with what he saw.
"They've done an exceptional job at attacking every day with the goal of getting better," Gard said. "No matter how I mix and match the teams, it's been very competitive."
Badgers fans were introduced to freshmen D'Mitrik Trice and Aleem Ford, who played major minutes in the scrimmage.
Trice had three points and a rebound for Team White, while Ford had a rebound and a pair of blocks for Team Red.
The Badgers kick off the 2016-17 season Oct. 30 at 1 p.m., when they host UW-Platteville in an exhibition game that pits Gard against his brother Jeff.
---