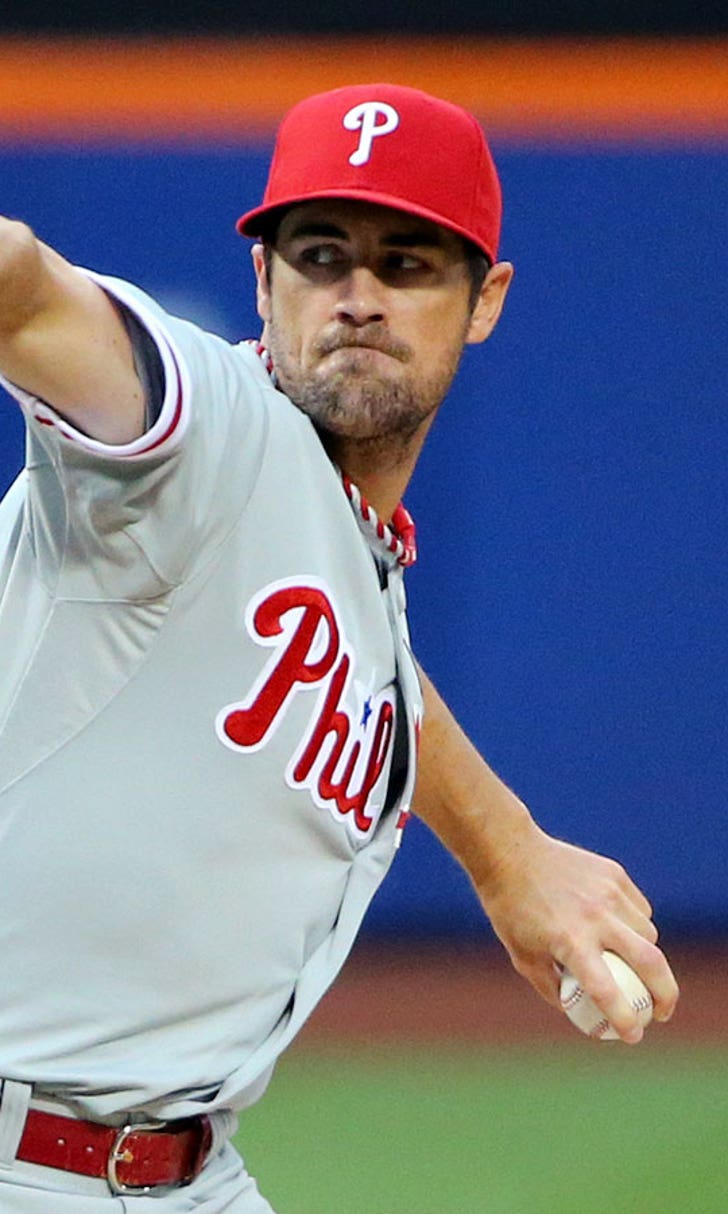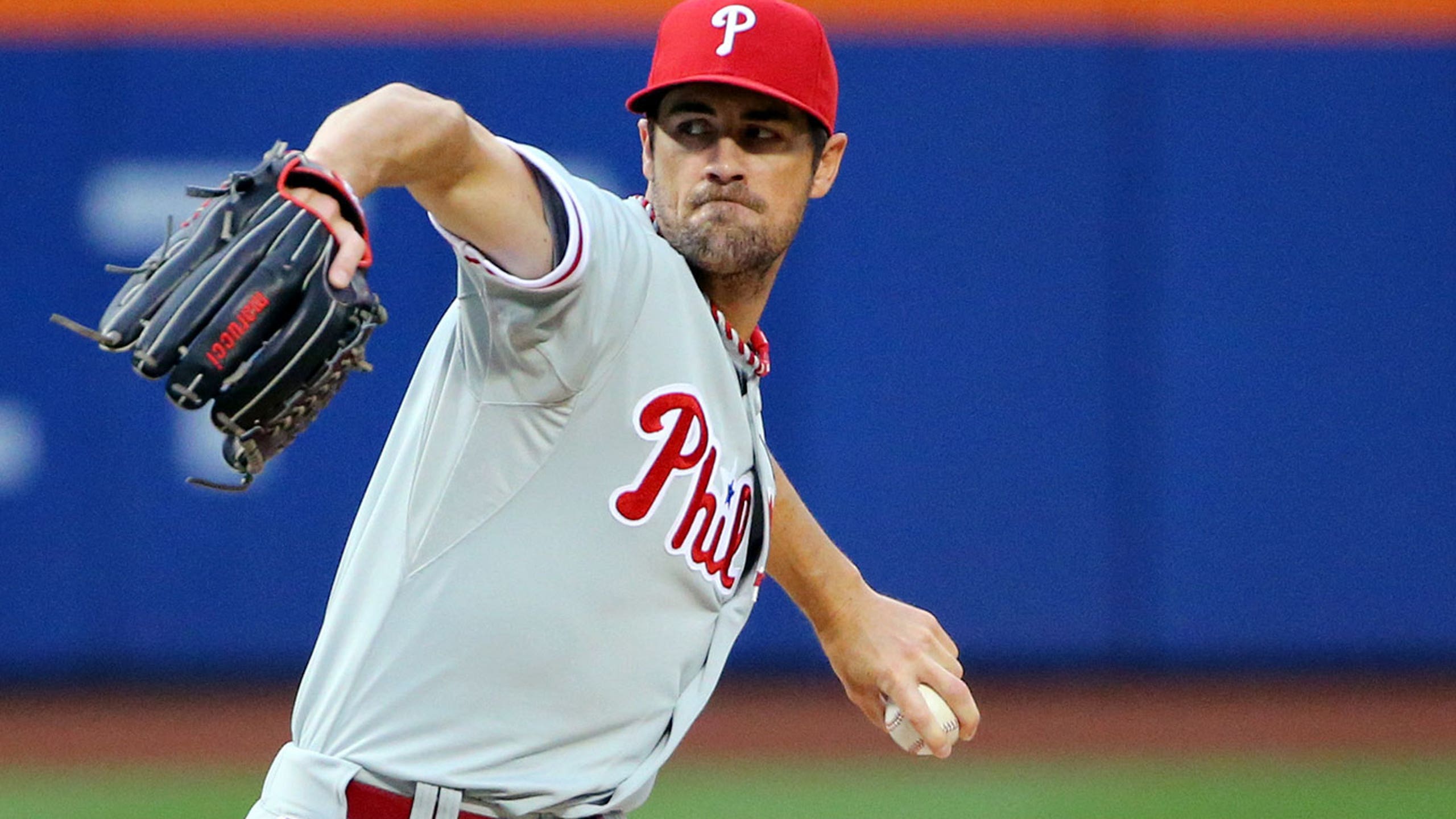 Hamels vs. Lester, closer than you might think
BY foxsports • December 10, 2014
The Boston Red Sox couldn't get Jon Lester, but all is not lost. Reports tell us Boston was willing to go six years and $135 million ($22.5 million AAV) for their former left-hander. The $25.8 AAV Lester got from the Cubs was too much for the Sox, as were the risks that are associated with a six-year deal for a pitcher getting ready to enter into his age 31 season.
What if Boston could have the same lefty, for the same AAV, with one year less of risk? They'd jump on it, and they should.
The Phillies Cole Hamels is a trade target for the Red Sox and a few others. When comparing him to Lester, you could make the case that Hamels is the better deal. The problem of course, is that you have to pry him away from the Phillies, who are getting the reputation of asking for a lot in return for their current players in trades.
The tale of the tape: 
2012-2014
Cole Hamels
Jon Lester
AGE
31
31
GS
94
98
IP
640
638.1
K/9
8.7
7.9
BB/9
2.3
2.6
ERA
3.05
3.65
FIP
3.21
3.41
HR/9
0.83
0.85
fWAR
12.3
13.5
bWAR
15.8
8.3
CAREER (2006-2014)
GS
274
252
IP
1,801
1,596
Pitches
27,887
26,328
Despite their bWAR, they are eerily similar the last three seasons, especially when you consider the NL/AL factor. Career is worth looking at in regards to mileage and despite Hamels leading, the margin is not concerning. The more desirable player is Hamels when you consider contract and risk.
Lester's deal pays him $25.8 million per year for six years. According to Cot's Contracts Hamels has four years and a guaranteed $96 million left ($22.5 million per year and a $6 million buyout). Hamels does have a 20-team no trade clause and he has updated it for 2015 to include Boston. Hamels could force his fifth year team option to be picked up by Boston to lift the no trade. That option is for $20 million but jumps to $24 million with 400 IP combined in 2017 and 2018 and no DL at the end of 2018.
With his $20 million option locked in, Hamels would be in a five for $110 million or $22 million AAV. With the option at $24 million that takes the deal to $114 million or $22.8 million. It's not just the $3 million or so in savings every year that interests teams like the Red Sox, it's also the fact that this is only a five year commitment and any potetnital suitor will not be committed to a 36 year old lefty with a hefty salary. 
---
---