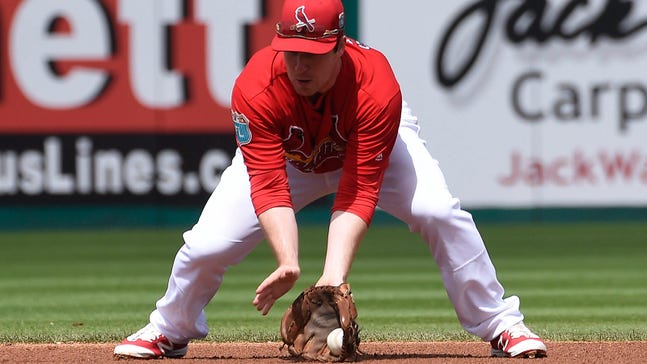 Gyorko remains first option to replace SS Peralta -- for now
Published
Mar. 14, 2016 1:26 p.m. ET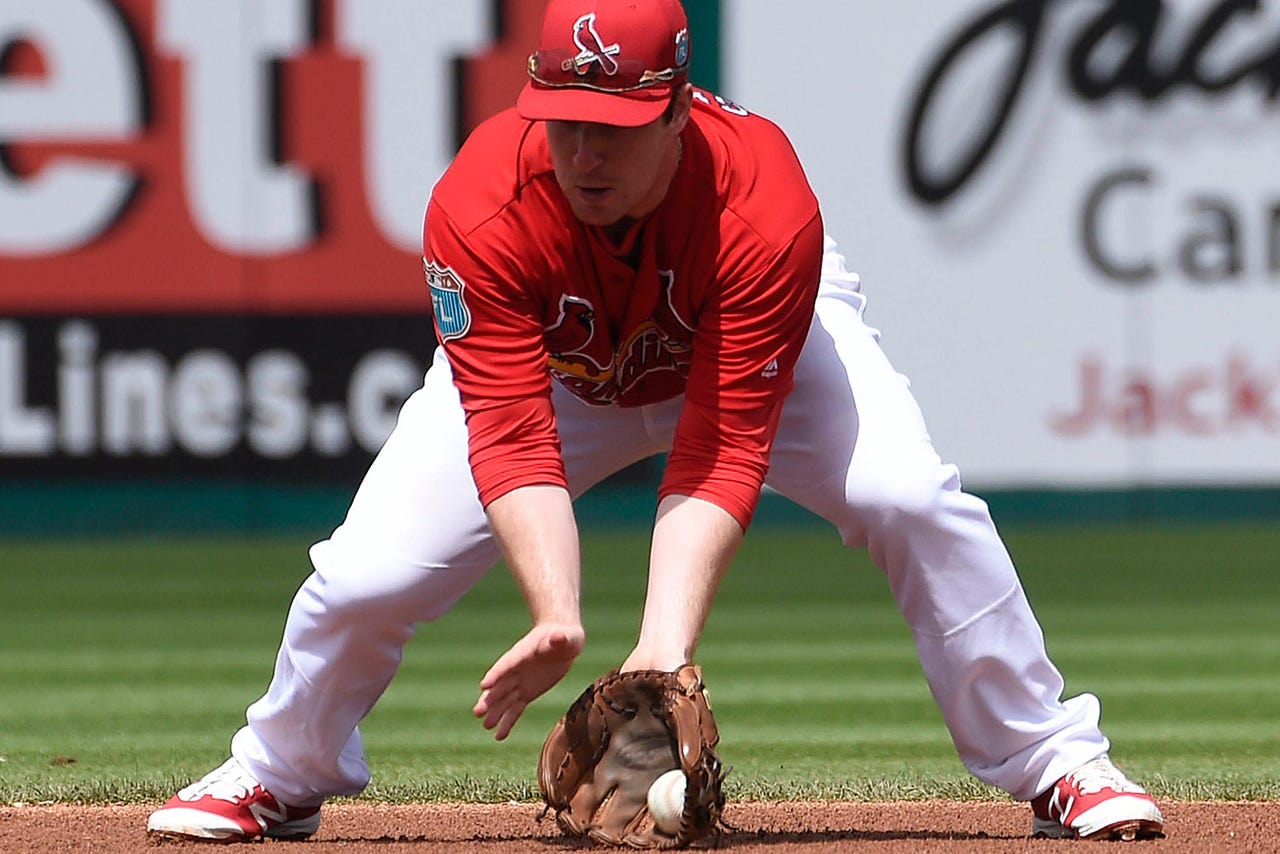 JUPITER, Fla. -- With shortstop Jhonny Peralta sidelined with a thumb injury, the St. Louis Cardinals are left with a hole in their starting lineup.
Jedd Gyorko, who arrived in a trade with the Padres billed as a semi-regular, will get the first shot at filling the gap.
"Obviously, it's unfortunate with the news about Jhonny, a big hurt to the team," said Gyorko, who played the position in college and for a month last season. "But we've got guys who are capable of filling in, and we've got to make up that production."
If Gyorko, who's best suited for second base but also has experience at shortstop and third, can't cut it, there's also Cuban defector Aledmys Diaz or utilityman Greg Garcia.
Manager Mike Matheny won't show his cards as to whether he favors Gyorko or Diaz to fill in for Peralta, who is out two to three months with a torn thumb ligament.
"Whether it's somebody steps up and really says, 'This is my job' or else it doesn't look that way and we've got to get help, those are basically our options," Matheny said Monday. "And if we can't go get help and it doesn't look like anybody's saying, 'This is my job,' you've got to re-evaluate and go day to day."
Peralta returned to camp Monday, four days after having surgery on his hand, which he hurt when he jammed his glove on a diving attempt. His left arm is in a sling and he'll have to wear a cast for two weeks before returning to St. Louis to have stitches removed and another cast applied. Down the line, there'll be rehab, and Peralta said he had "no idea" when he'd be ready.
"If it was up to me, I'd play in two weeks," the 33-year-old said. "But I need to see what the doctor says and how everything is going."
This is the first time Peralta has been sidelined by a serious injury. He served a 50-game drug suspension in 2013, the year before he joined the Cardinals.
Gyorko's bat is best-suited to filling in for Peralta, who batted mainly third and cleanup last season. Although he tailed off badly in the second half of last season, Peralta has hit 38 homers the last two years.
Gyorko, a former second-round draft pick, has yet to blossom. Still, the 27-year-old led the Padres in most offensive categories since he was first called up in 2013 -- the season in which he set a franchise record for homers by a second baseman with 23.
"When Jhonny went down, the preparation didn't change that much," Gyorko said. "I'm just kind of going about my business and trying to get myself re-acclimated."
He doesn't have a lot of range but consistently downplays the adjustment: "It's baseball. If they hit the ball at you, catch it and throw them out."
The 25-year-old Diaz split time between Double A Springfield and Triple A Memphis last season, batting .380 with three home runs and starting the last 14 games at Memphis after another infield contender, Greg Garcia, was recalled by St. Louis.
Diaz opened eyes in spring training with a four-hit game the day after Peralta was hurt, and doesn't appear intimidated. He's in the third year of a four-year, $8 million deal.
The 26-year-old Garcia had three stints with the parent club last year and started at three spots.
---
---