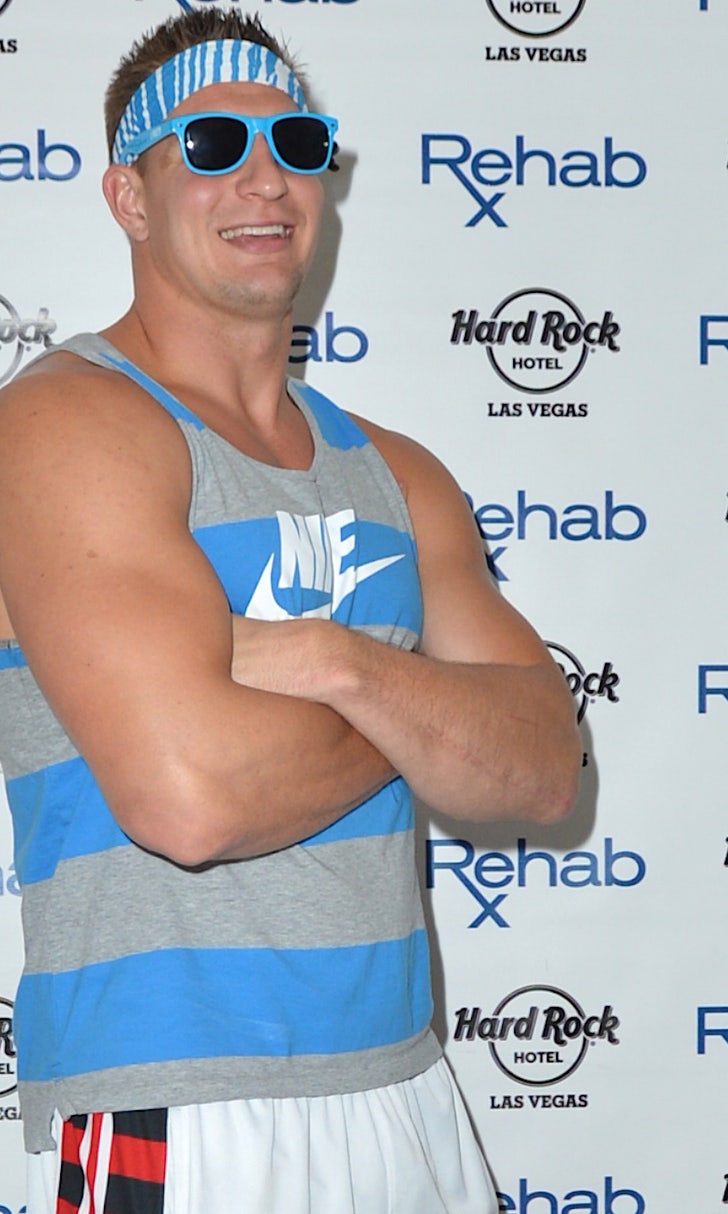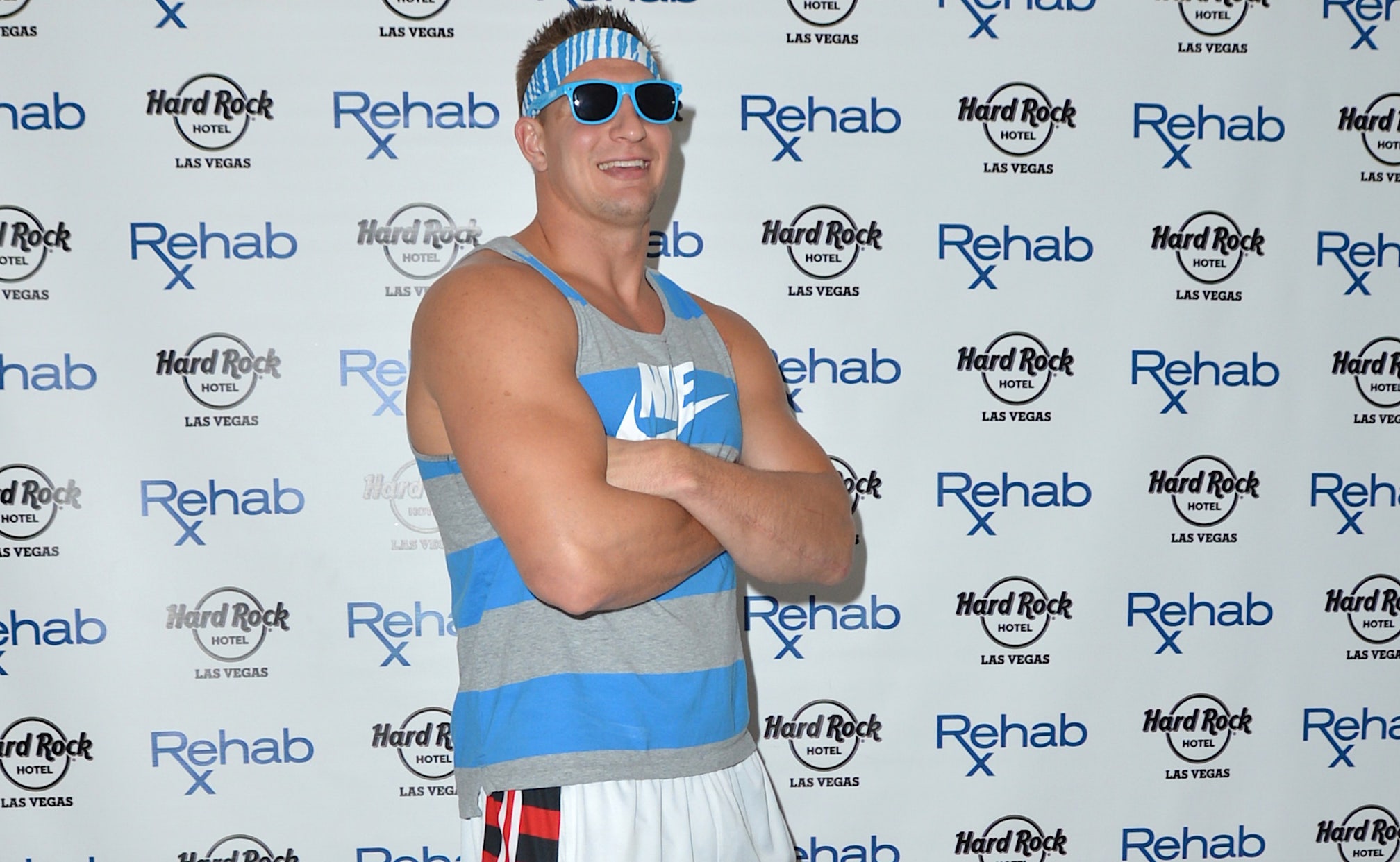 Gronk's Vegas birthday bash; Shaq takes precaution
BY Jimmy Traina • May 11, 2015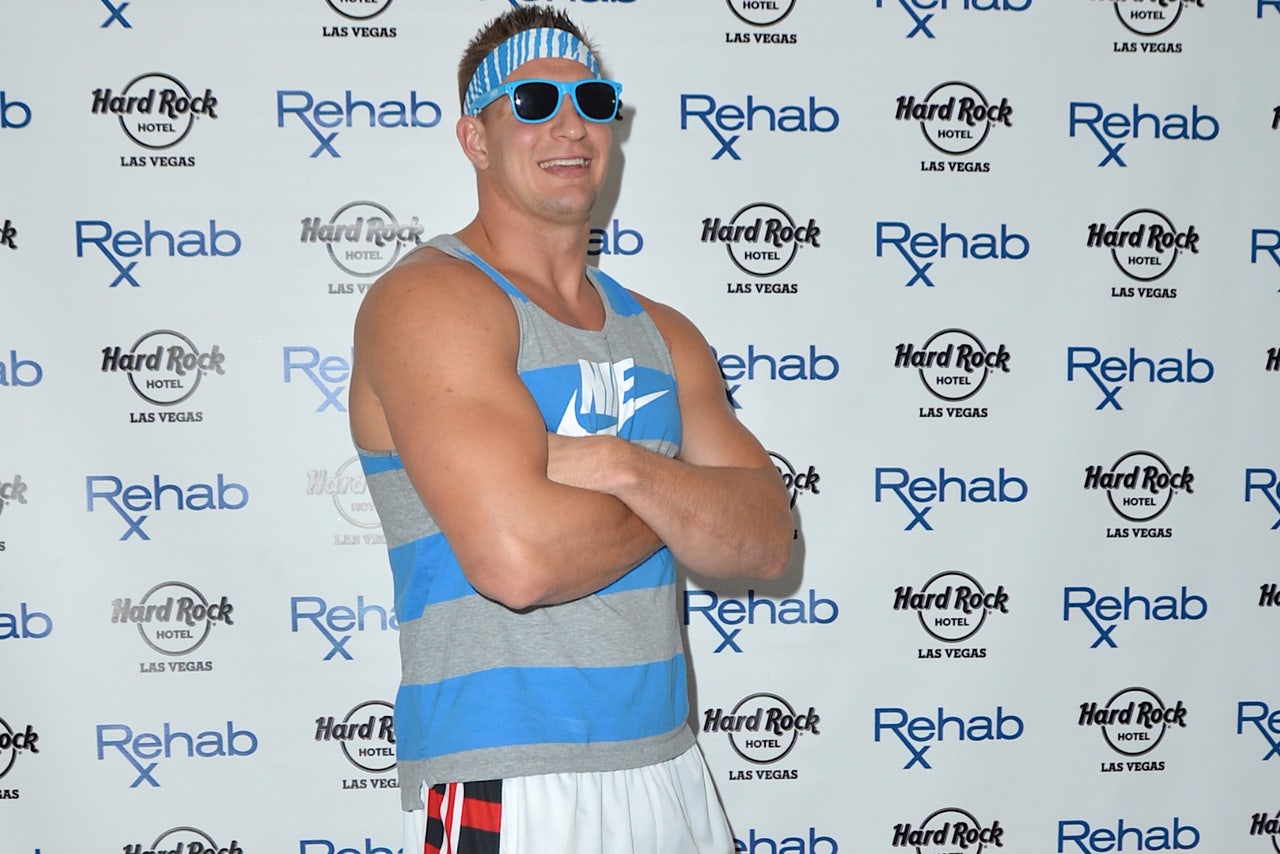 Rob Gronkowski turns 26 years old on Thursday. He celebrated his birthday a little early by partying in Vegas this weekend. Gronk was at full Gronk for the festivities.
It was a weekend full of buzzer beaters in the NBA playoffs. Here's a great compilation, featuring the daggers from Derrick Rose, Paul Pierce and LeBron James, via @WorldOfIsaac set to Pat Benetar's "Hit Me With Your Best Shot."
Nobody was more excited about it than Giants wide receiver Odell Beckham Jr.
Cubs third baseman Kris Bryant hit his first major-league homer yesterday. As he rounded the bases, his teammates promptly left the dugout and hid in the clubhouse.
After he took a nasty spill on the air Friday night, Shaq came prepared to work yesterday when he appeared on TNT's NBA playoff coverage.
This father wouldn't let a little thing like his baby being strapped to him stop him from catching a foul ball and flexing during Sunday's Mets-Phillies game.
Nationals outfielder Bryce Harper hit a bunch of home runs, which he made sure to admire, got a chocolate syrup bath and played guitar.
Here's an amusing story about 1994 New York Rangers players accidentally leaving the Stanley Cup in a strip club.
Got a link, comment or question? Email Jimmy.Traina@fox.com.
---