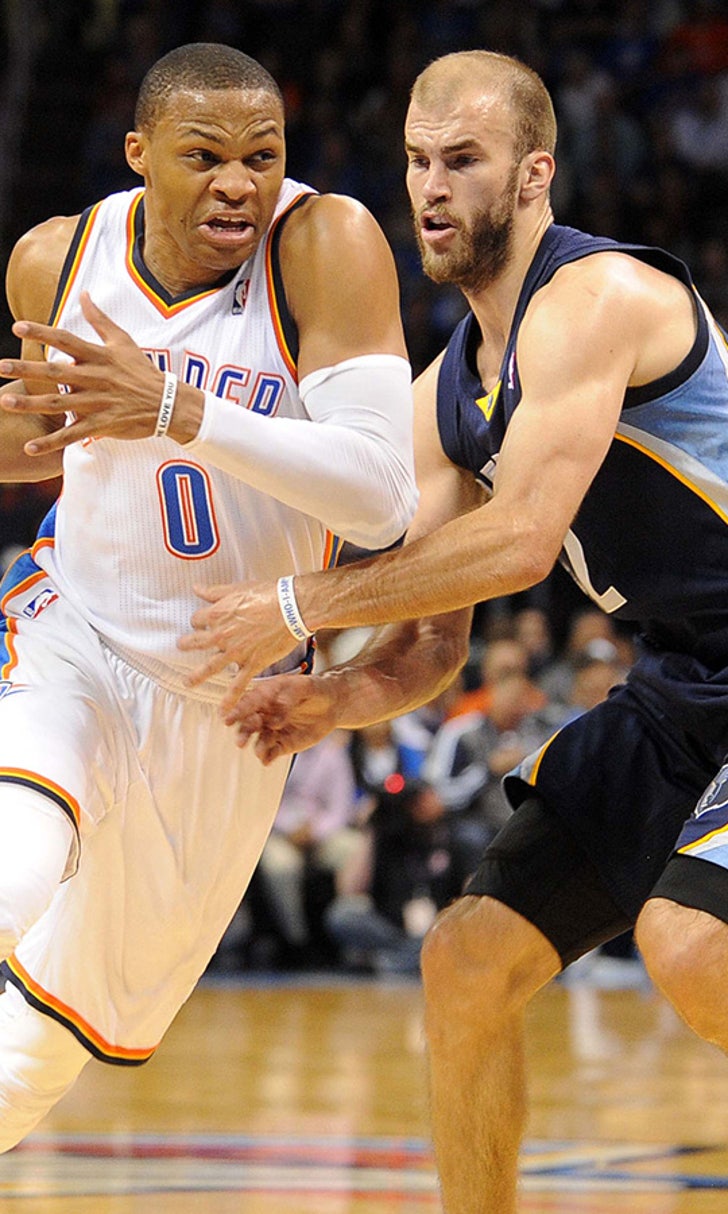 Grizzlies fall short against Durant, Thunder
BY foxsports • February 28, 2014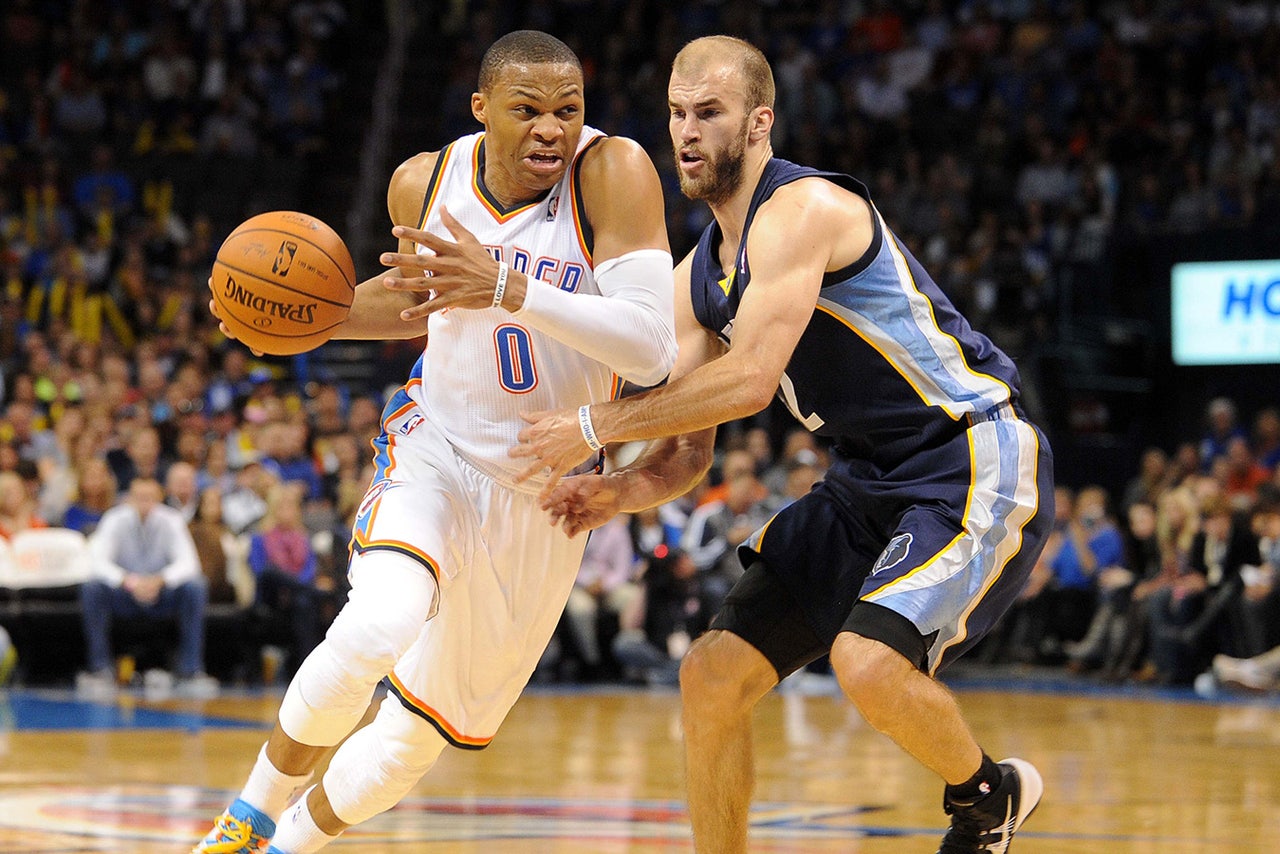 OKLAHOMA CITY -- Kevin Durant scored 30 of his 37 points in the second half to help the Oklahoma City Thunder beat the Memphis Grizzlies 113-107 on Friday night.
Russell Westbrook had 21 points and six assists in 28 minutes, Serge Ibaka had 16 points and nine rebounds and Reggie Jackson added 14 points for the Thunder, who snapped a three-game losing streak. The Thunder had lost every game since Westbrook returned from his latest knee surgery.
Mike Miller scored all 19 of his points in the fourth quarter to help Memphis nearly erase a 16-point deficit heading into the period. Marc Gasol had 17 points and Zach Randolph added 13 points and 10 rebounds for the Grizzlies, who had won five of six.
Thunder guard Thabo Sefolosha left in the first half with a left calf strain and did not return.
The Grizzlies made 26 of 40 shots in the second half, but couldn't stop Oklahoma City in the final minutes when the game got close.
The Thunder offense broke out of a lull in the second quarter when Westbrook returned from a rest. He scored 10 points in the final 5:36 of the first half to help Oklahoma City take a 57-42 lead at the break despite getting just seven points from Durant on 2-for-9 shooting.
Randolph was held to 2-for-10 shooting in the first half, and the Grizzlies shot just 38 percent.
Durant got it going in the opening minutes of the third quarter with a 3-pointer and a dunk to help Oklahoma City take a 65-47 lead.
Westbrook showed some of his old form when he froze Tayshaun Prince with a crossover dribble, then drained a mid-range jumper to give the Thunder a 70-55 edge.
Durant scored 17 points on 6-for-10 shooting in the third quarter to help the Thunder take an 87-71 lead at the end of the period.
Miller came off the bench and made three 3-pointers in the fourth quarter to help the Grizzlies trim the deficit to 103-97 with 4:22 remaining.
Memphis cut the margin to three before Durant made a baseline jumper on an assist from Westbrook with 1:24 to play, then a floater with 33 seconds remaining.
NOTES: Thunder center Steven Adams played through flu-like symptoms. The 7-foot rookie from New Zealand started in place of Kendrick Perkins, who will miss about six weeks with a left groin strain. Thunder coach Scott Brooks said before the game that Adams might not play. ... Oklahoma City shot 50 percent in the first quarter to lead 29-22 at the end of the period. ... Memphis' Kosta Koufos committed four fouls in his first 5 minutes of play in the first half.
---