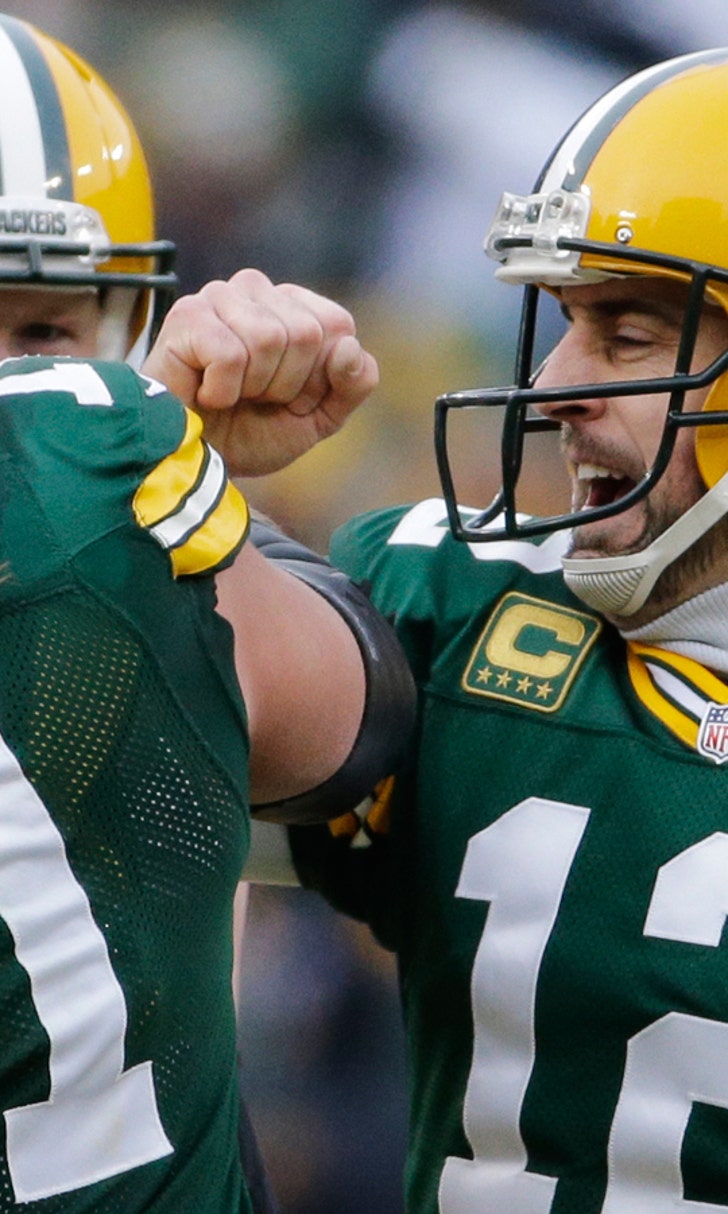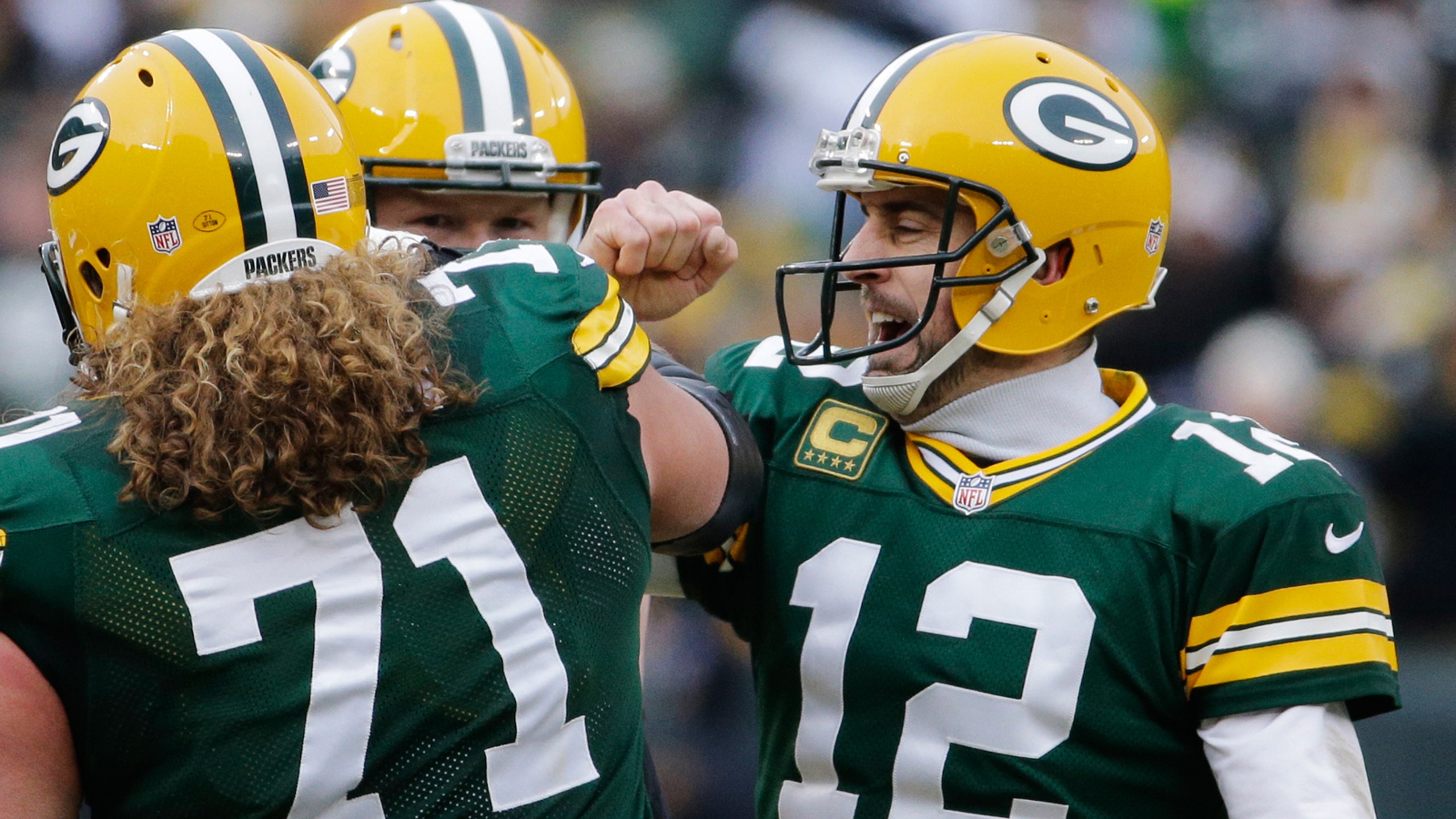 Green Bay Packers: Five memorable off-field moments from the 2014-15 season
BY Brett Smiley • January 15, 2015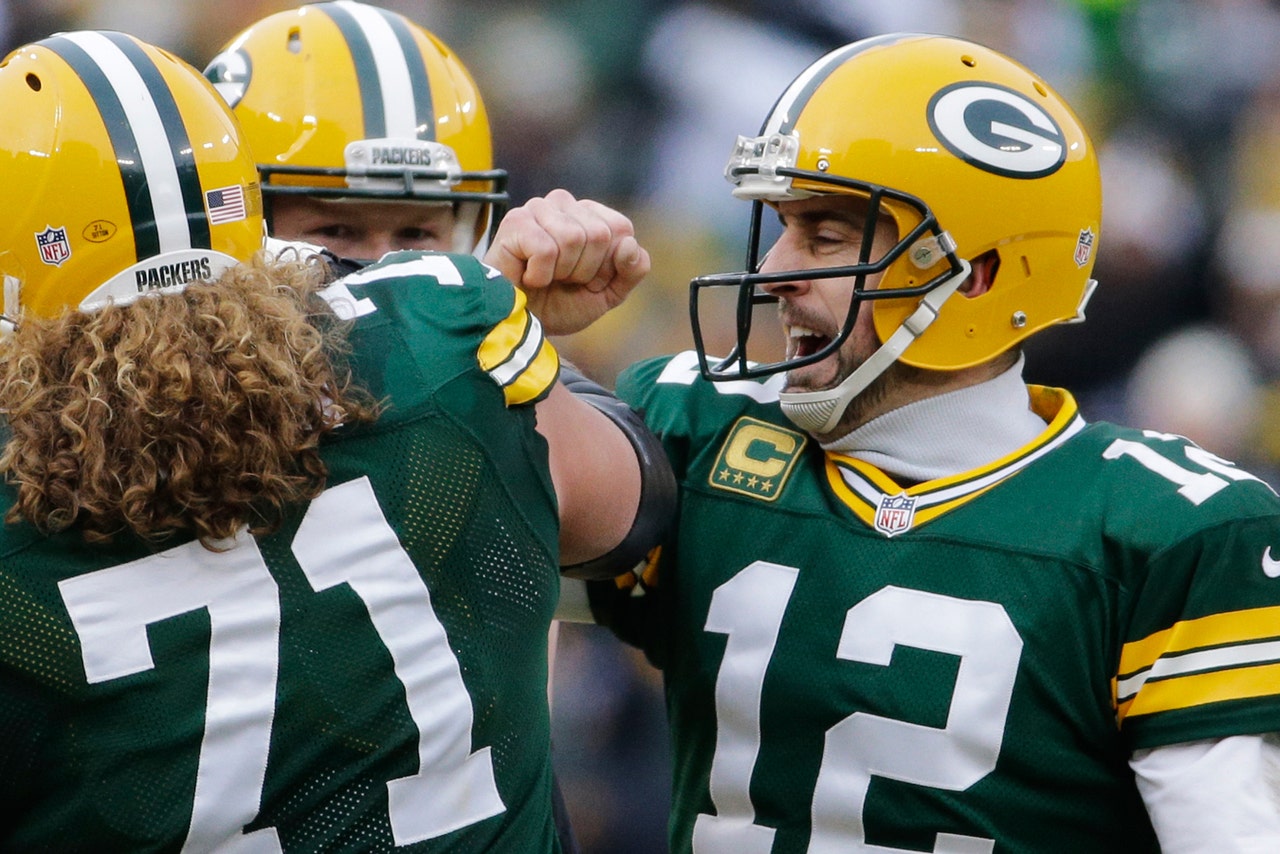 As the NFL's championship weekend approaches, The Buzzer is looking back at the moments from off the field (or during stoppages of play) that have colored the season for each of the four remaining contenders.
The Packers get a chance for redemption at CenturyLink field on Sunday, only with a less-mobile version of Aaron Rodgers, who's battling through a tear in his calf muscle. Rodgers at 70 percent is still better than most other QBs at full-strength and 200 percent of Ryan Lindley. Let's rewind for some of the best off-the-field Packers moments from this season.
1. TWO QUARTERBACKS, ALL DENIM
Aaron Rodgers and Matt Flynn, best friends forever.
2. BABIES OF THE NFC NORTH
This photo was taken in Week 4, around the time Green Bay whacked Chicago 38-17. Packers baby knows the score.
3. PACKERS HAVE A CAMEO IN THE UPCOMING MOVIE "PITCH PERFECT 2" [AT 1:05]
Come for Anna Kendrick's singing, stay for Packers guard Josh Sitton's beard.
4. AARON RODGERS MEETS BIZARRO AARON RODGERS -- ENGLISH COMEDIAN TOM WRIGGLESWORTH
I wonder if Mike McCarthy has considered trick plays where comedian Tom Wrigglesworth, on a one-week contract, suits up in a No. 15 jersey in the backfield as a decoy.
5. RANDALL COBB GETS SPLATTERED WITH KETCHUP DURING LAMBEAU LEAP CELEBRATION
A little bit of Heinz at Lambeau Field.
Check out companion posts on the other three remaining Super Bowl contenders: Seahawks / Patriots / Colts
Follow The Buzzer on Facebook for laughter and friendship for everyone.
---