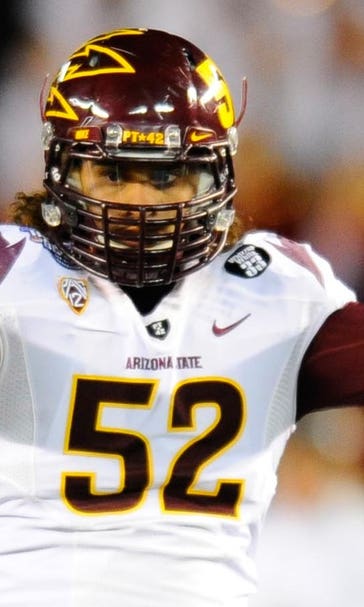 Green Bay drafts 5 quality players on final day
May 10, 2014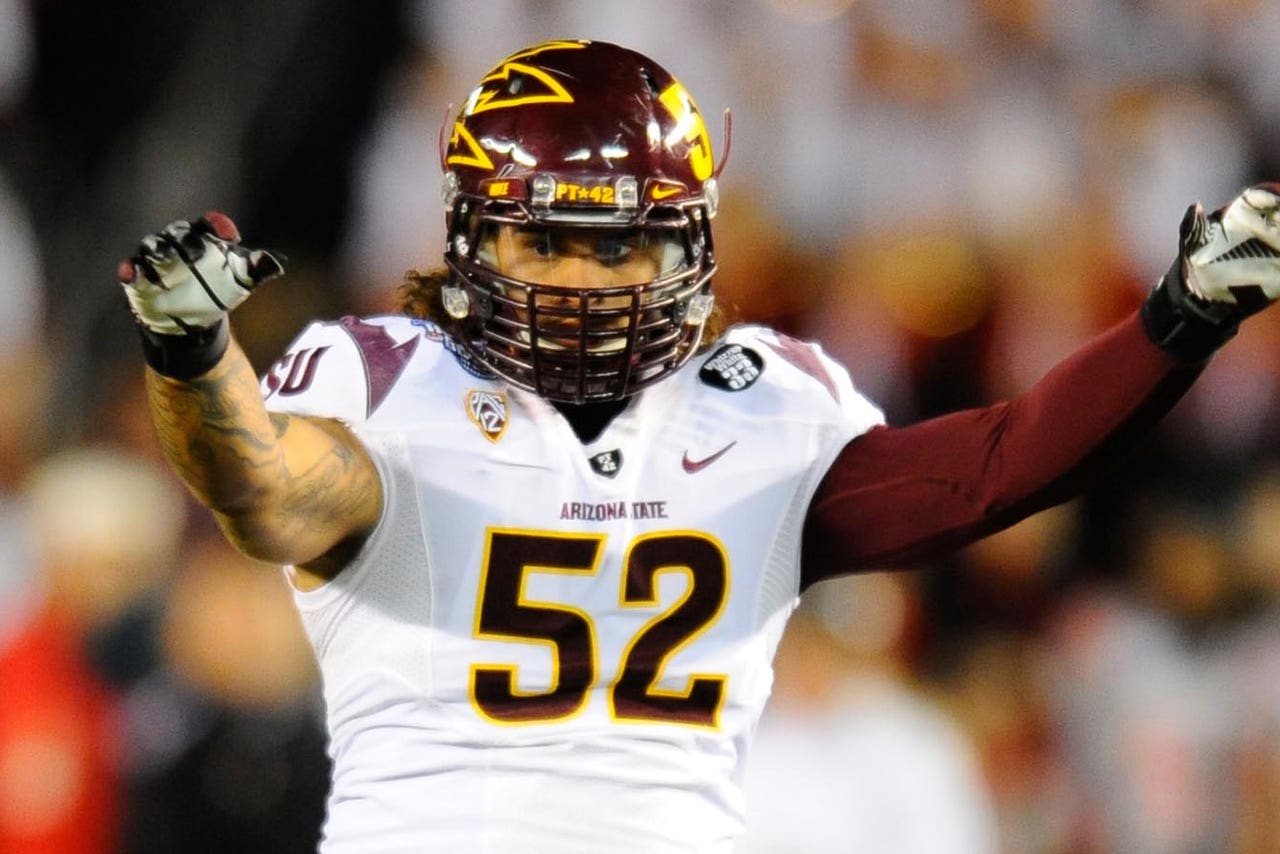 GREEN BAY, Wis. -- The third and final day of the NFL draft doesn't nearly have the buzz that the first round does. But in a few years, there will likely be at least one player selected by the Green Bay Packers in the back half of this draft who turned out to be a difference-maker.
Names like David Bakhtiari, Micah Hyde, Mike Daniels and Josh Sitton were all fairly anonymous when first called by the Packers in the later rounds. Now, they're very important building blocks to Green Bay's success.
Who will that player be from this year's class?
It could be Carl Bradford, an outside linebacker who was drafted in the fourth round with the 121st overall pick. Bradford is a pass-rushing extraordinaire who collected 20 sacks and 39.5 tackles for loss in his final two seasons at Arizona State.
"Carl's a real good athlete, really smooth, fluid athlete; he's got a lot of twitch," Packers director of scouting Brian Gutekunst said. "He's obviously had a lot of success as a pass rusher. He's got relentless play."
Maybe the Packers' star player from the last day of the draft is Ohio State center Corey Linsley, selected in the fifth round at No. 161. Linsley will compete with JC Tretter to be Green Bay's starting center this upcoming season, so the opportunity is there for him.
"It's good to finally draft (a center) that's played the position before," coach Mike McCarthy said. "We're all excited about that. I know (offensive line coach) James Campen is real excited. (Linsley is a) tough guy. Anybody you talk to at Ohio State and the reputation he has there, and just the way he plays, it will be good just to have a natural center come in and play that position, and I view him as a center. I know we historically move our guys around, but I think it's important for him to come in and play center."
Wisconsin's own Jared Abbrederis will have a lot of chances to catch passes from Aaron Rodgers, and that's a recipe for success. Abbrederis was drafted with the Packers' fifth-round compensatory pick (No. 176).
"Love Jared's versatility," wide receivers coach Edgar Bennett said. "He can play inside and outside, can also jump in and be a returner. So he'll have a great opportunity to come in and earn it."
Green Bay's next pick, cornerback Demitri Goodson, was added in the sixth round at No. 197. He's a former star basketball player at Gonzaga University who took a five-year break from football altogether before transferring to Baylor and shining.
"I don't know how raw he is, but he's real instinctive, and so the things that I saw on film, the ability to stick to his guy, he's very, very competitive," cornerbacks coach Joe Whitt said. "He fights at the end of every play, he's trying to get the ball out, and those are the things that I see that I think we could add to the defense and excite me about him and his game."
With their final pick, the Packers drafted yet another wide receiver, picking Jeff Janis in the seventh round (No. 236 overall) out of Division II school Saginaw Valley State. Janis was projected to possibly go off the board in the middle rounds, so he presented great value to Green Bay at that spot.
"I think probably my biggest strength is just my size and speed and ability to stretch the field," Janis said. "I think running post routes and deep routes is something that I probably do my best. I really like running short routes and running with the ball and making people miss, too. I'm just looking forward to doing both of those things."
It remains to be seen which of these five players emerges as a legitimate threat in the NFL, but with the Packers' recent track record, it's safe to bet that at least one of them will make a major impact.
Follow Paul Imig on Twitter
---