National Football League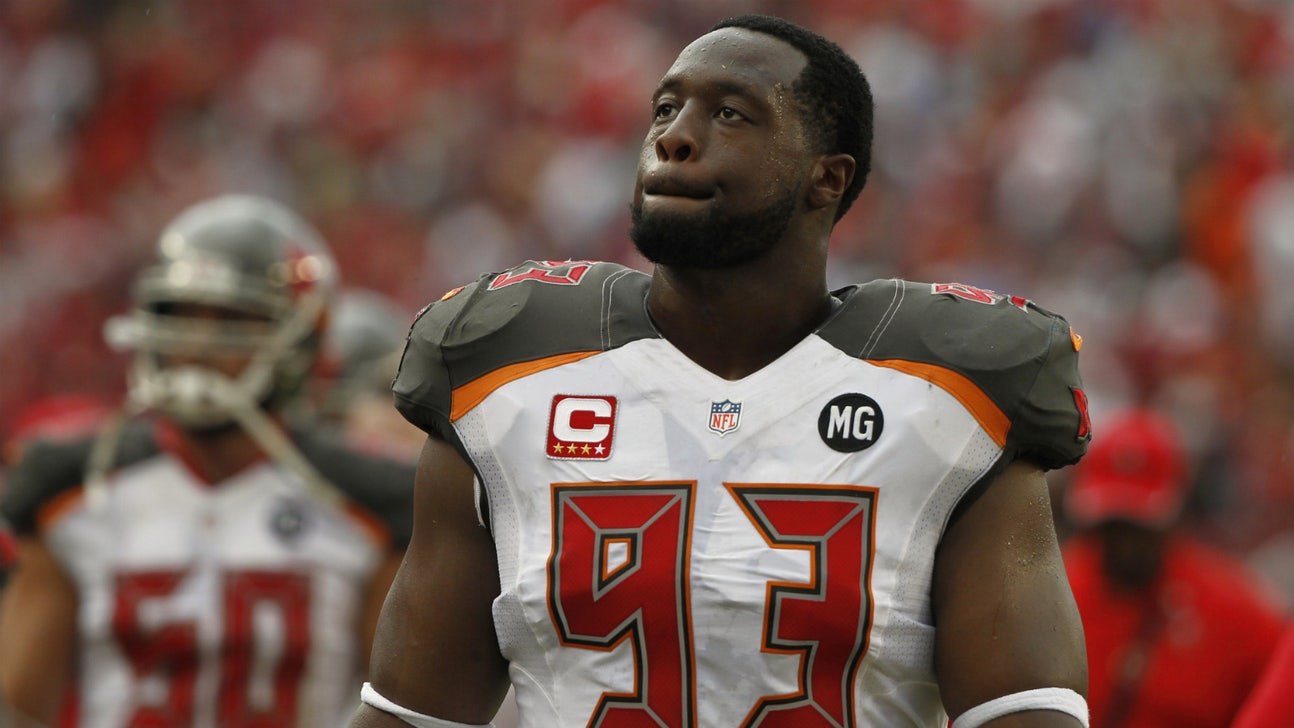 National Football League
Great responsibility awaits Bucs DT McCoy after signing extension
Published
Oct. 27, 2014 8:30 p.m. ET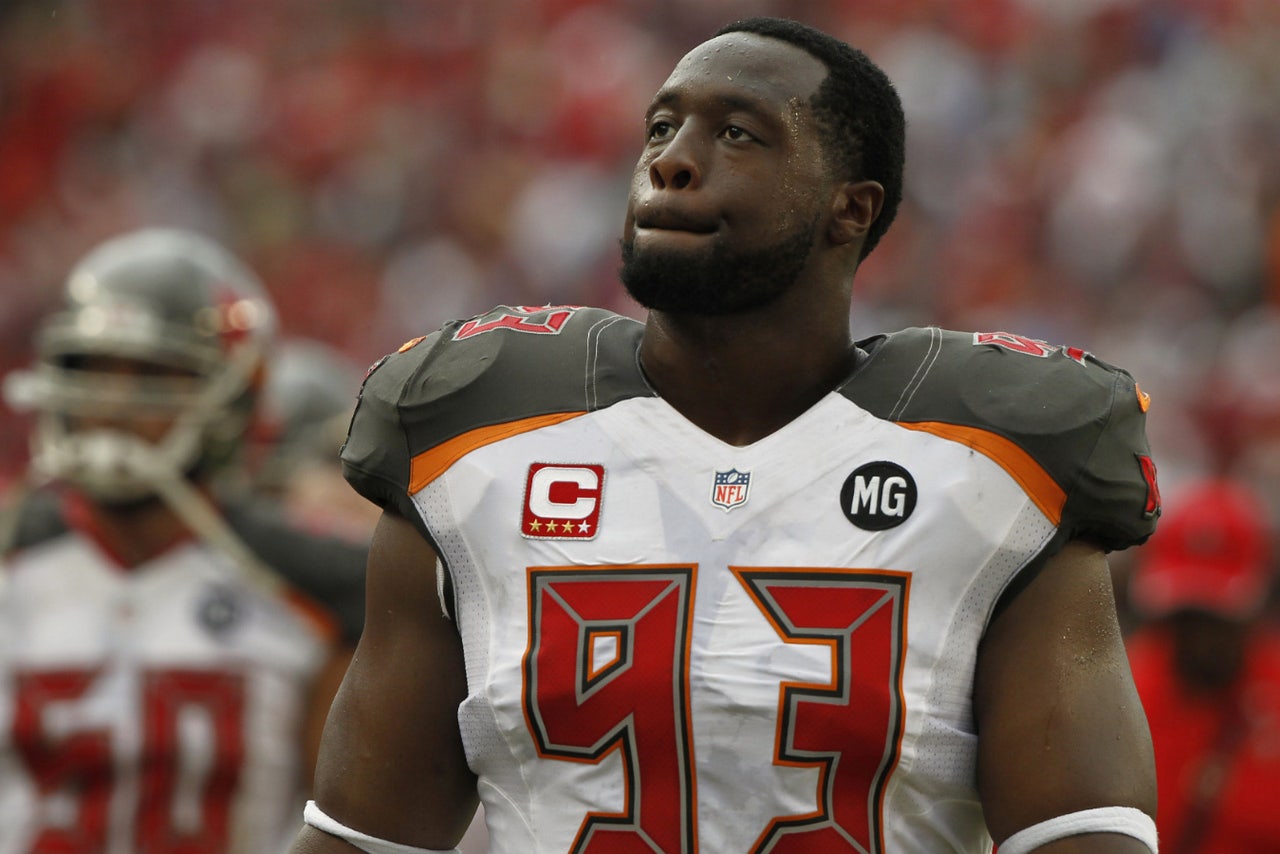 TAMPA, Fla. -- His statement popped because of the remarkable image it evoked: Gerald McCoy hoisting the Lombardi Trophy under the lights of a distant Super Sunday and the Tampa Bay Buccaneers' pain in the past.
The Bucs' star defensive tackle spoke Monday about not running from the fight, about embracing what seems like to most on the outside as a daunting task of making Tampa Bay relevant enough to dream about winning a second Super Bowl.
McCoy's declaration, spoken in a news conference to recognize his seven-year extension worth $95.2 million and a possible $98 million with incentives, is what makes the vibrant five-year veteran a captivating subject. He's the type of face the Bucs should promote as their hope for the future, because he's more interesting than revisiting the present warts of why they're 1-6.
"A lot of people you see run from situations like this," McCoy said. "They feel like, 'Oh well, they're not winning right now. It's not going the way they planned.' So what? The best feeling in the world is going to be when we turn this thing around and to know you were a part of it, and you didn't run from a challenge, you didn't run from the fight. I love the fight. I don't like fighting, but I love this fight."
This fight? The one in which the Bucs have produced three losing seasons during McCoy's career since he was drafted third overall from Oklahoma and look well on their way to a fourth?
This fight? The one in which the Bucs have earned no more than four victories in a single season twice with him, with the third occasion looking destined to be achieved this fall?
This fight? The one in which the Bucs have posted a 26-45 record since he heard his named called on draft day?
The fight will define McCoy, now guaranteed to be the central personality of a franchise that's banking on his skill and charisma to make Tampa Bay matter again. He's 26 years old, still rather young, but this contract extension is no subtle message that his legacy will be defined by whether or not he comes close to living that Super Bowl dream.
"It's going to be the greatest feeling in the world to be able to hold that trophy in the air and to know you went through all the hard times, and you didn't run from it," McCoy said.
McCoy's words came on a day that served as another stark reminder of how far he and his franchise must go. Monday, with a bad 19-13 overtime loss to the Minnesota Vikings on Sunday still fresh, coach Lovie Smith said six defeats weren't part of the master plan when he was hired in January. General manager Jason Licht called the Bucs "in a valley right now," and truth be told, it's hard to see them winning more than a game or two the rest of the year.
Tampa Bay's results are McCoy's outcomes now, the two sides paired together as long as No. 93 remains in pewter and red. McCoy, as good as he is, won't be recalled as one of the NFL's greats at his position if his resume doesn't include playoff appearances and championships to go with his individual achievements.
Still, McCoy is as well-prepared as he's going to be for this moment, and it goes beyond his 138 tackles and 21 sacks. Time will show if he can meet the incredible challenge to replicate the old glory days he watched from afar, when he snuck away from church services to view the Bucs' Super Bowl victory over the Oakland Raiders from his pastor's office. He called the Bucs his favorite childhood team, the team he used on Madden video games, the team he admired for its defensive grit.
As McCoy has grown into an adult force with responsibility, childlike passion has shaped him. He'll need that same drive in the next phase of his career.
He overcame the whispers of being a bust. He overcame a 2011 season when he played in just six games before being placed on injured reserve with a torn right biceps. He overcame the frustrations of the Greg Schiano Era to earn Pro Bowl appearances after the 2012 and 2013 seasons.
It's no coincidence that the Bucs posted a picture Saturday of McCoy signing his extension below framed jerseys of Derrick Brooks and Warren Sapp. The two Hall of Famers created the standard that McCoy now chases on the field and in his facility each day, with a large reward awaiting him if he leads Tampa Bay to similar heights that Brooks and Sapp did.
If that happens, McCoy will be recalled as more than a standout defensive tackle of his era. Someone whose tireless work ethic inspired him to do pass drills on his own on summer mornings at 7, something that impressed Licht. He'll become a timeless figure within his franchise like Brooks and Sapp, his memory alive long beyond the end of his playing career.
"It is about winning championships, and we realize where we are now," Smith said. "But there are better days ahead."
The responsibility is shared to improve Tampa Bay's future, and that's what McCoy must understand now that he's paid like its franchise face.
It's on Licht and Smith to sign players to make the most of McCoy's time with them. It's also on McCoy to make others around him better.
With more money comes greater expectation.
"It's not always about talking," McCoy said of leadership. "It's by action."
It's time for him to get to work.
You can follow Andrew Astleford on Twitter @aastleford or email him at aastleford@gmail.com.
---
---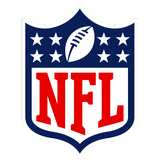 Get more from National Football League
Follow your favorites to get information about games, news and more
---