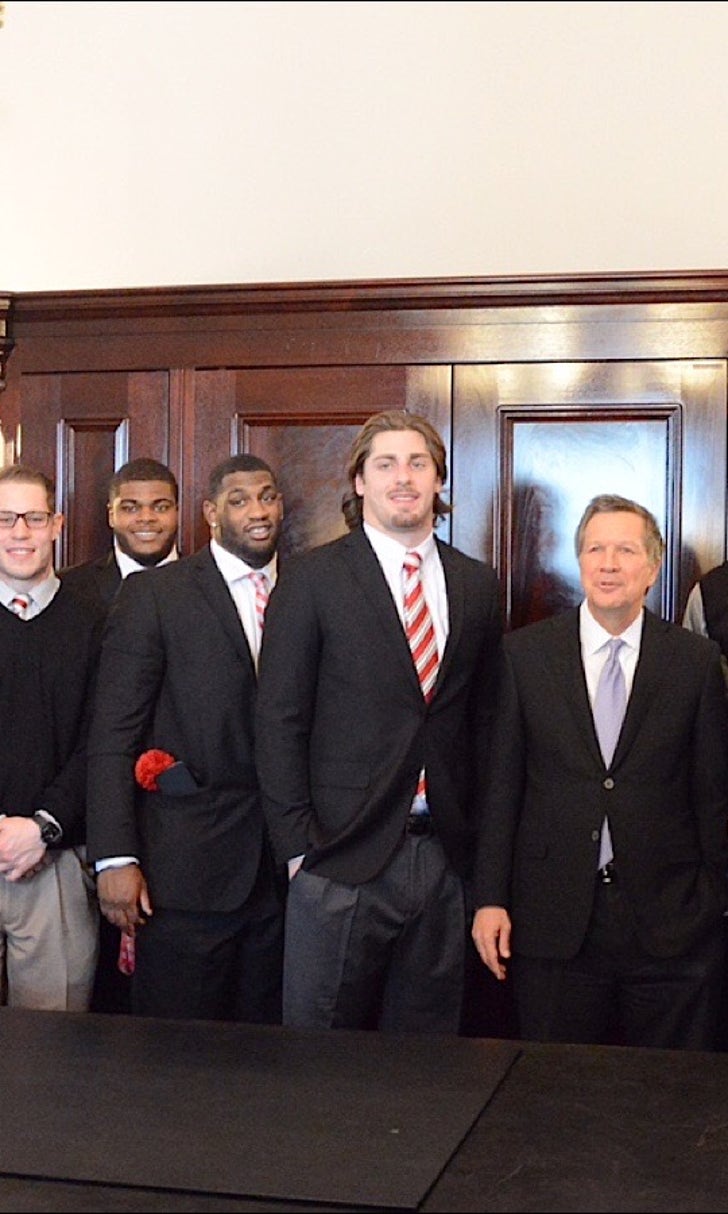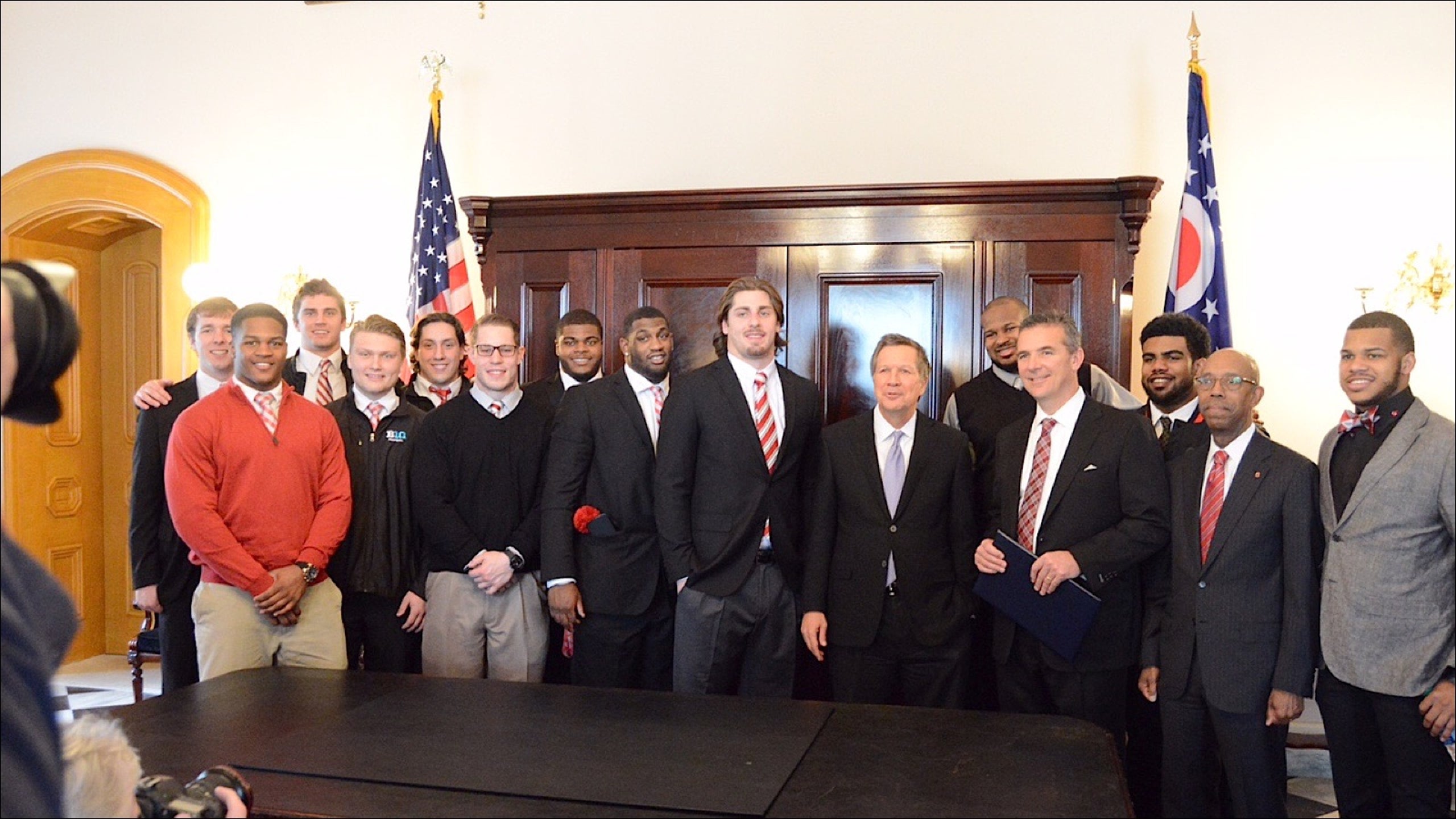 Governor, state officials honor Ohio State national champions
BY Marcus Hartman • February 11, 2015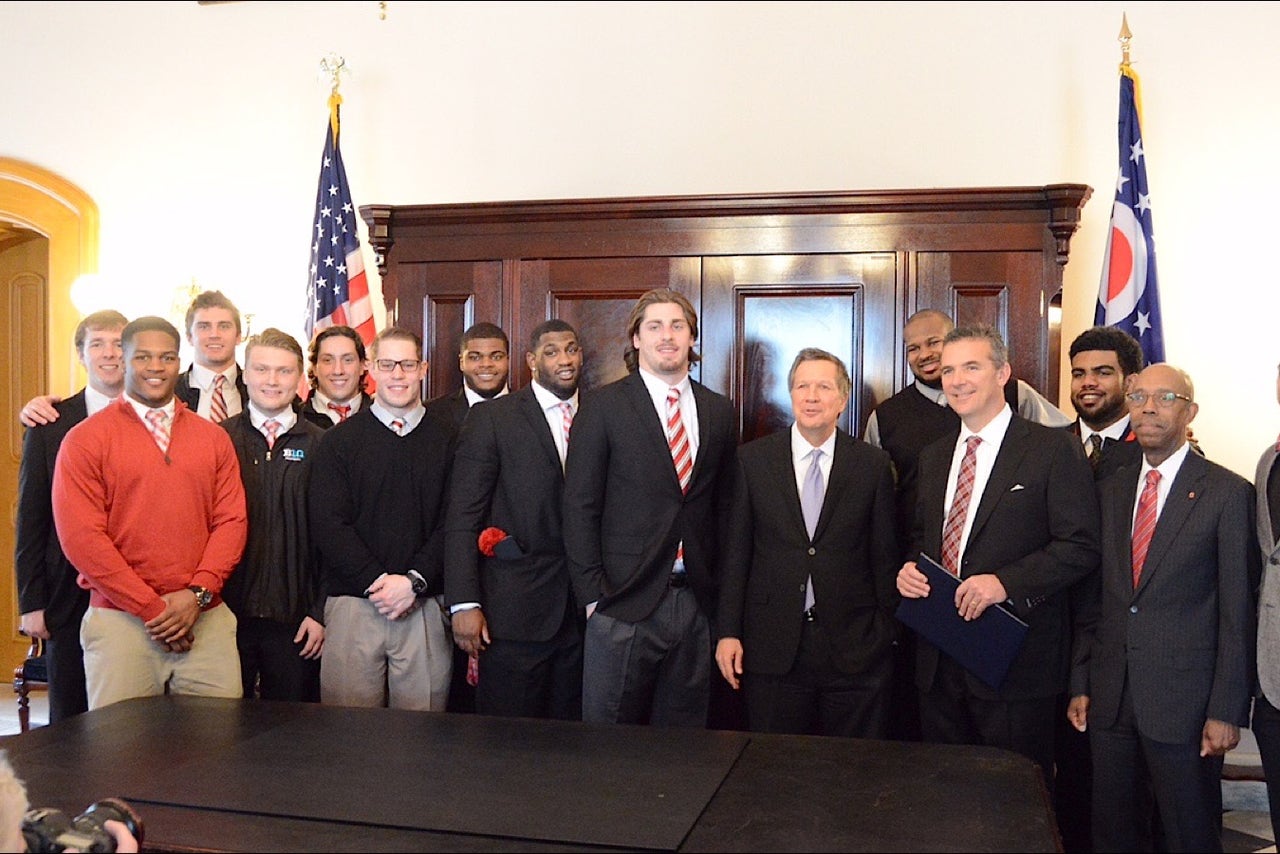 COLUMBUS, Ohio -- Topics of conversation included Honest Abe and pick-sixes when a contingent of the Ohio State football team visited the Ohio Statehouse on Wednesday.
According to a news release from OSU Athletics Communications, head coach Urban Meyer, University President Michael Drake and 12 members of the Buckeye squad were guests of Gov. John Kasich and met with members of both the Ohio Senate and House of Representatives in downtown Columbus.
Kasich, an Ohio State grad and vocal supporter of the Buckeyes throughout the season, asked senior defensive end Steve Miller about one of the biggest plays of the season, but the Canton native made it sound like he didn't have to work too hard on his interception return for a touchdown against Alabama in the Sugar Bowl.
"He threw it right to me and then Doran Grant, Michael Bennett and Curtis Grant gave me some great blocks," Miller said.
Aside from chatting football, Kasich told the Buckeyes about Abraham Lincoln learning his election as President of the United States was official while he was in the same room they were occupying, and the team was also addressed by Senate President Keith Faber and Speaker of the House Cliff Rosenberger.
"You made Ohio proud," Faber said. "Wherever you are from, Ohio will always be your home."
Gallery: Buckeyes visit statehouse  
---