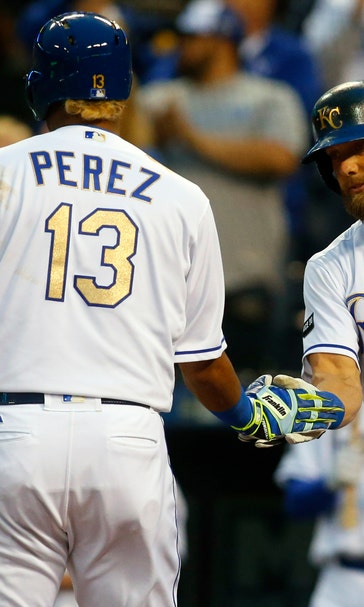 Gordon, Hosmer, Perez, Cain are Gold Glove finalists
October 26, 2017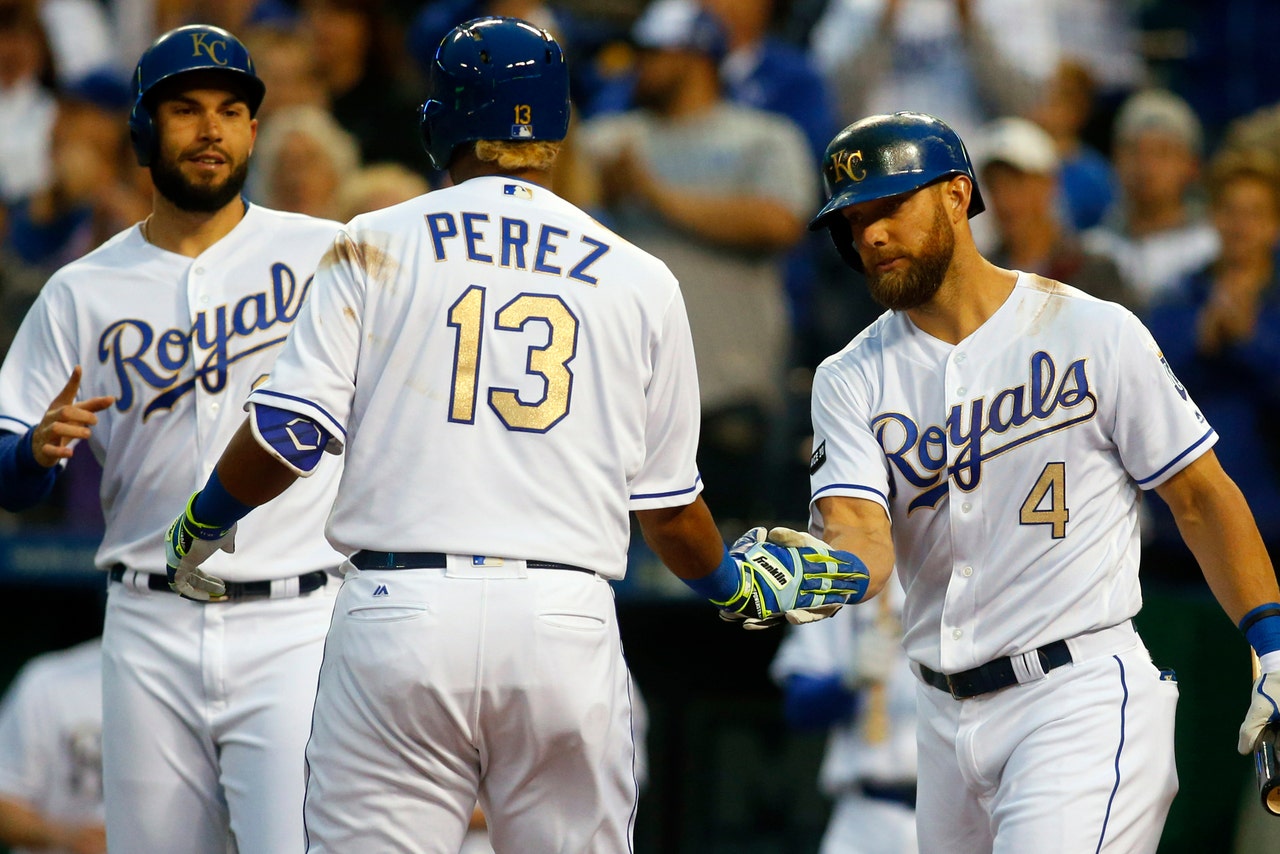 The Royals didn't make the playoffs for the second straight season despite continuing to flash the leather, as evidenced by the naming of four players -- left fielder Alex Gordon, first baseman Eric Hosmer, catcher Salvador Perez and center fielder Lorenzo Cain -- as finalists for 2017 American League Gold Glove Awards.

If Cain wins, he'll be a first-time Gold Glover. Gordon (four), Perez (four) and Hosmer (three) already have Gold Gloves in their trophy cases.

Kansas City's four finalists match Boston, Cincinnati, Cleveland and the Los Angeles Angels for the most in Major League Baseball.

Cain would become the first Royals center fielder to win a Gold Glove since Willie Wilson in 1980. The other center field finalists are Toronto's Kevin Pillar and Minnesota's Byron Buxton.

If Gordon wins a fifth Gold Glove, he'll join second baseman Frank White, who won eight, as the Royals' only five-time winner. The other left field finalists are the Yankees' Brett Gardner and the Angels' Justin Upton.

A win by Perez, also seeking his fifth award, would make him the first AL catcher to win as many as five straight Gold Gloves since Pudge Rodriguez was honored 10 straight years (1992-2001). The other catcher finalists are Cleveland's Yan Gomes and the Angels' Martin Maldonado.

Hosmer is the only Royals first baseman ever to win a Gold Glove. The other nominees at first base are Cleveland's Carlos Santana and Boston's Mitch Moreland.
---
---