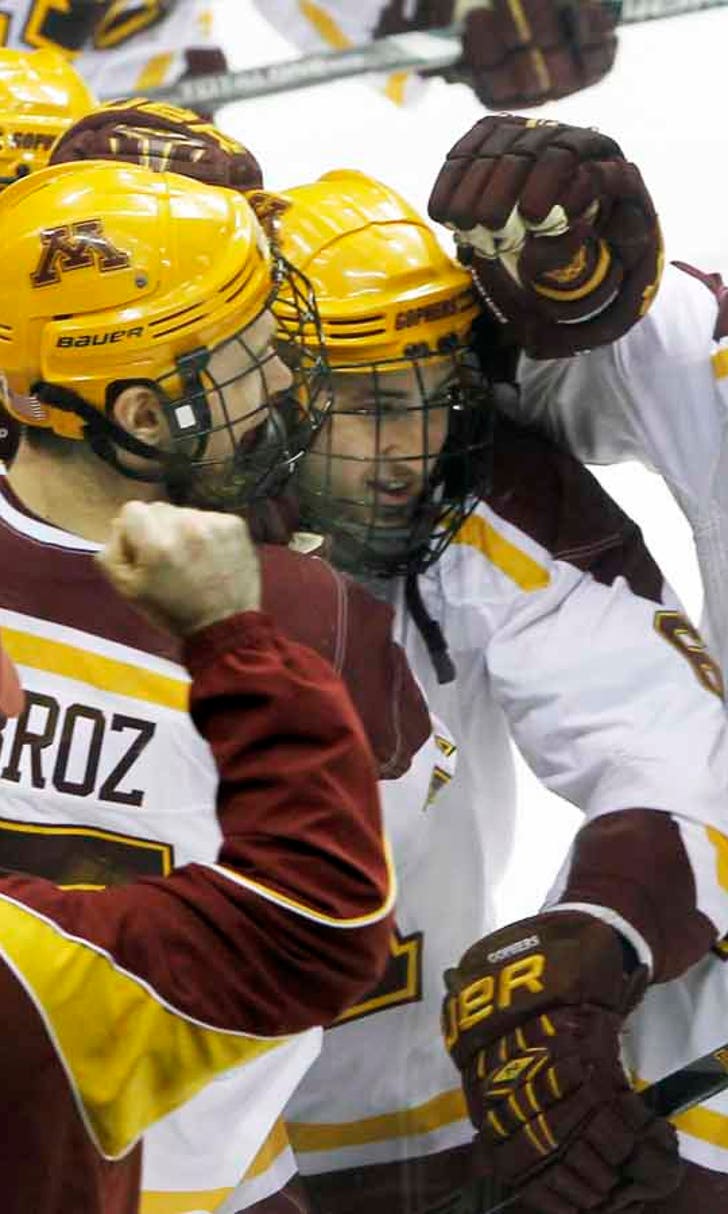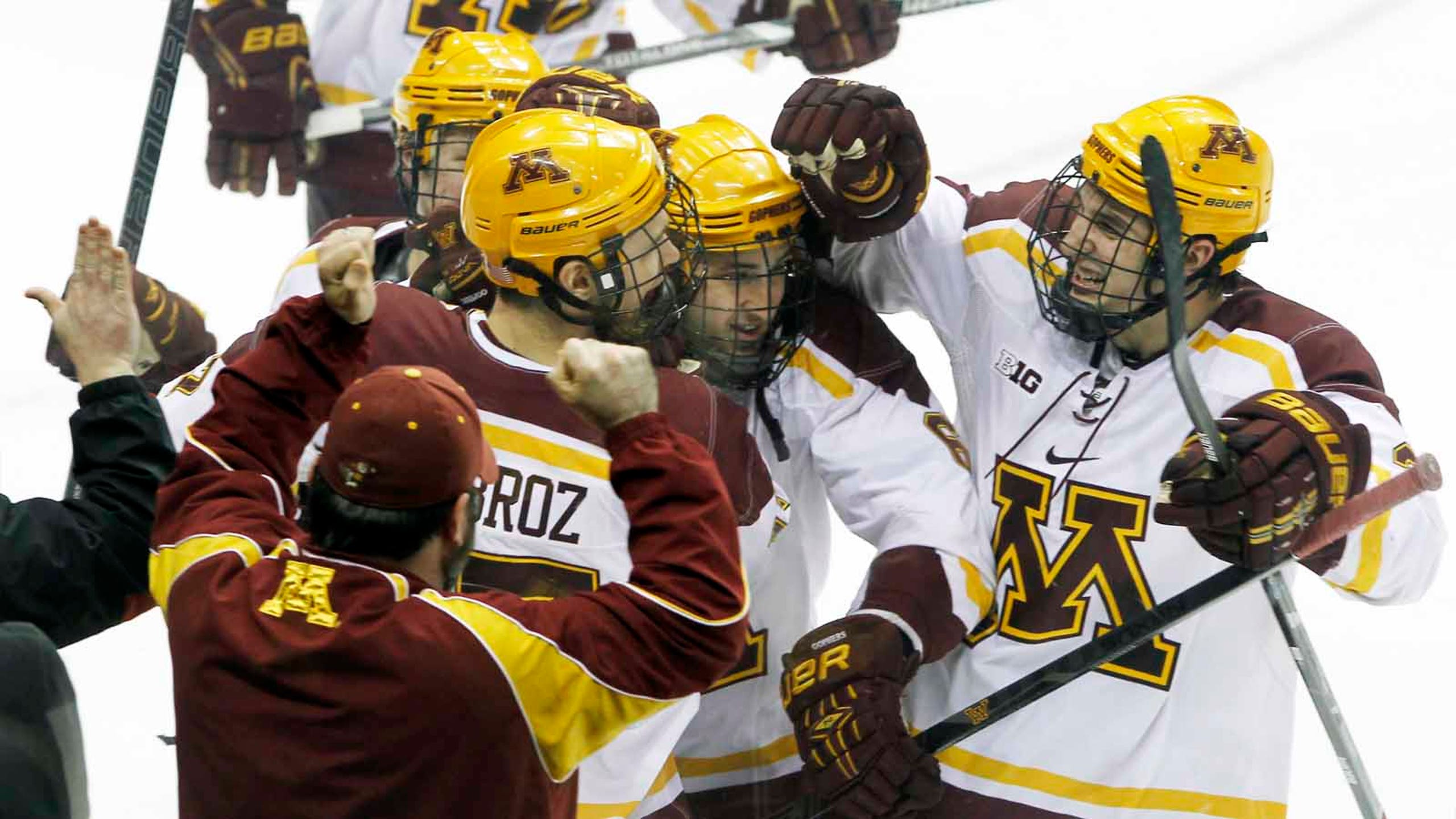 Gophers team full of in-state kids eager for 'fun' Hockey Day Minnesota
BY foxsports • January 16, 2015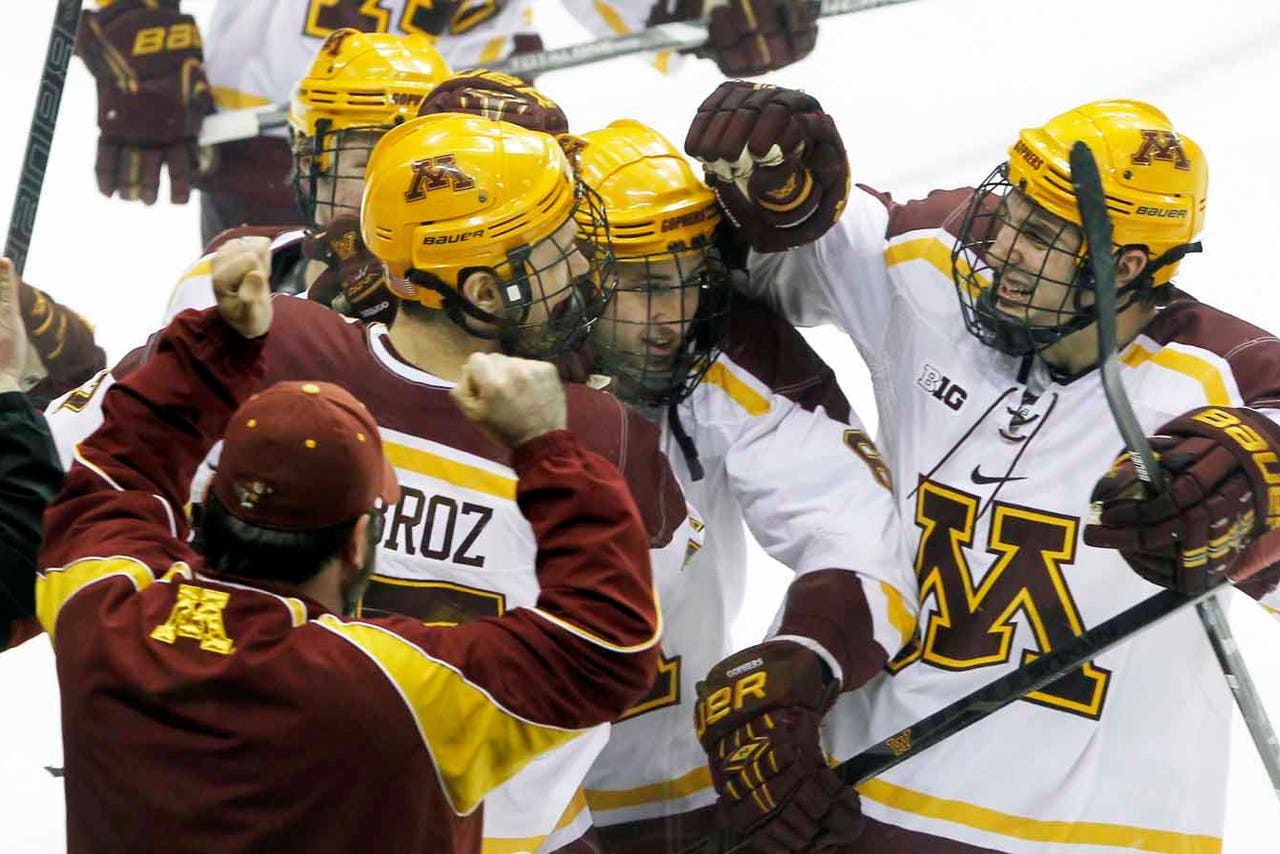 MINNEAPOLIS -- When the Golden Gophers hockey team played on Hockey Day Minnesota last year, they needed a boost from Missouri native Sam Warning to topple Ohio State.
With all but three players on this year's roster hailing from the State of Hockey, there's a good chance a Minnesotan could come up big for the Gophers on Saturday, when the state's sport is showcased at all levels.
The 2015 installment of Hockey Day Minnesota will involve several high school games at Holman Field in St. Paul, followed by the Gophers' game against rival Wisconsin at Mariucci Arena. The day-long hockey celebration will be capped by the Minnesota Wild's home game against the Arizona Coyotes at Xcel Energy Center.
Not that the Gophers needed any extra motivation to face the Badgers, but playing on Hockey Day Minnesota adds to the festivities.
"It's a little bigger stage," said Gophers defenseman Brady Skjei. "You've got probably a (few) more people watching the game than normal. It's a fun day. It's fun watching the high school guys go out and play on the outdoor ponds, and then our game at 5 and the Wild at night. It's a great day. It's fun to watch."
As the Gophers players watch while Luverne and St. Paul Johnson face off in the early game and Hill Murray vs. St. Thomas Academy later in the morning Saturday, they'll likely have flashbacks to their younger days when they skated on outdoor rinks. The high school games for Hockey Day Minnesota are played outdoors, and this year's event is special in that it takes place at Holman Field, the base of the Minnesota National Guard 34th Combat Aviation Brigade.
But as much fun as the outdoor games might appear for the Gophers -- who played in one of their own last year at TCF Bank Stadium -- they're plenty happy to call Mariucci Arena their home for Hockey Day Minnesota 2015.
"It's always fun playing outdoors. I would have loved to have another outdoor game," said Gophers senior forward Seth Ambroz. "This ice is pretty nice, so I can't really go away from it."
The Gophers beat the Buckeyes 4-2 in last year's Hockey Day Minnesota game to complete the weekend sweep of Ohio State. Minnesota's results in previous Hockey Day Minnesota games have been mixed, although the Gophers have been successful more often than not on HDM.
The University of Minnesota tied bitter rival North Dakota 4-4 in the 2013 installment of the HDM game, but finished that weekend with three points. One year earlier, Nate Condon and Nico Sacchetti scored to lift the Gophers to a 2-1 win over Colorado College. The Gophers have also had a few lopsided games on Hockey Day Minnesota, including a 7-3 win over Denver in 2011 and a 4-1 loss to in-state rival St. Cloud State the previous year.
While there are plenty of Minnesota natives on the Gophers roster, the Wisconsin Badgers have several Minnesotans -- six of them, to be exact -- who will be returning to play in their home state on Hockey Day Minnesota. A few of those six even participated in the outdoor games on HDM as high schoolers.
That includes Badgers sophomore forward Grant Besse, who was named Minnesota's Mr. Hockey during his time at Benilde St. Margaret's. Besse's BSM team played outdoors in 2013 for Hockey Day Minnesota, losing 3-2 in overtime to host Grand Rapids. Wisconsin's other Hockey Day Minnesota veteran is junior defenseman Kevin Schulze, a White Bear Lake, Minn., native whose Hill Murray team skated in in Moorhead for the 2011 HDM festivities. Schulze and Hill Murray downed Moorhead 3-2 in that their outdoor game.
But this is Hockey Day Minnesota, not Hockey Day Wisconsin. The Gophers hope to hold serve on their home ice this weekend, particularly on Saturday when the sport of hockey is being celebrated all across the state.
"It's always fun," Ambroz said of Hockey Day Minnesota. "It's a good thing for Minnesota and our state, just to recognize from high school on up all the different games and teams we have here. It's a good thing to be a part of. It's a lot of fun."
Follow Tyler Mason on Twitter
---
---