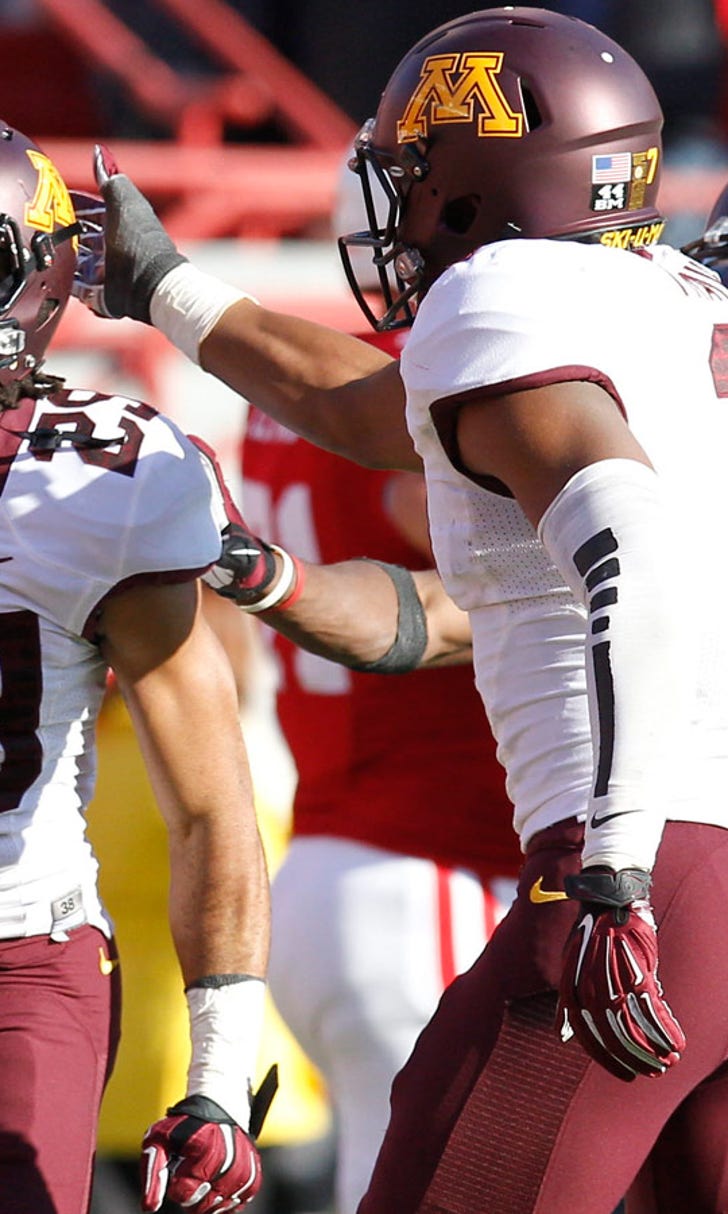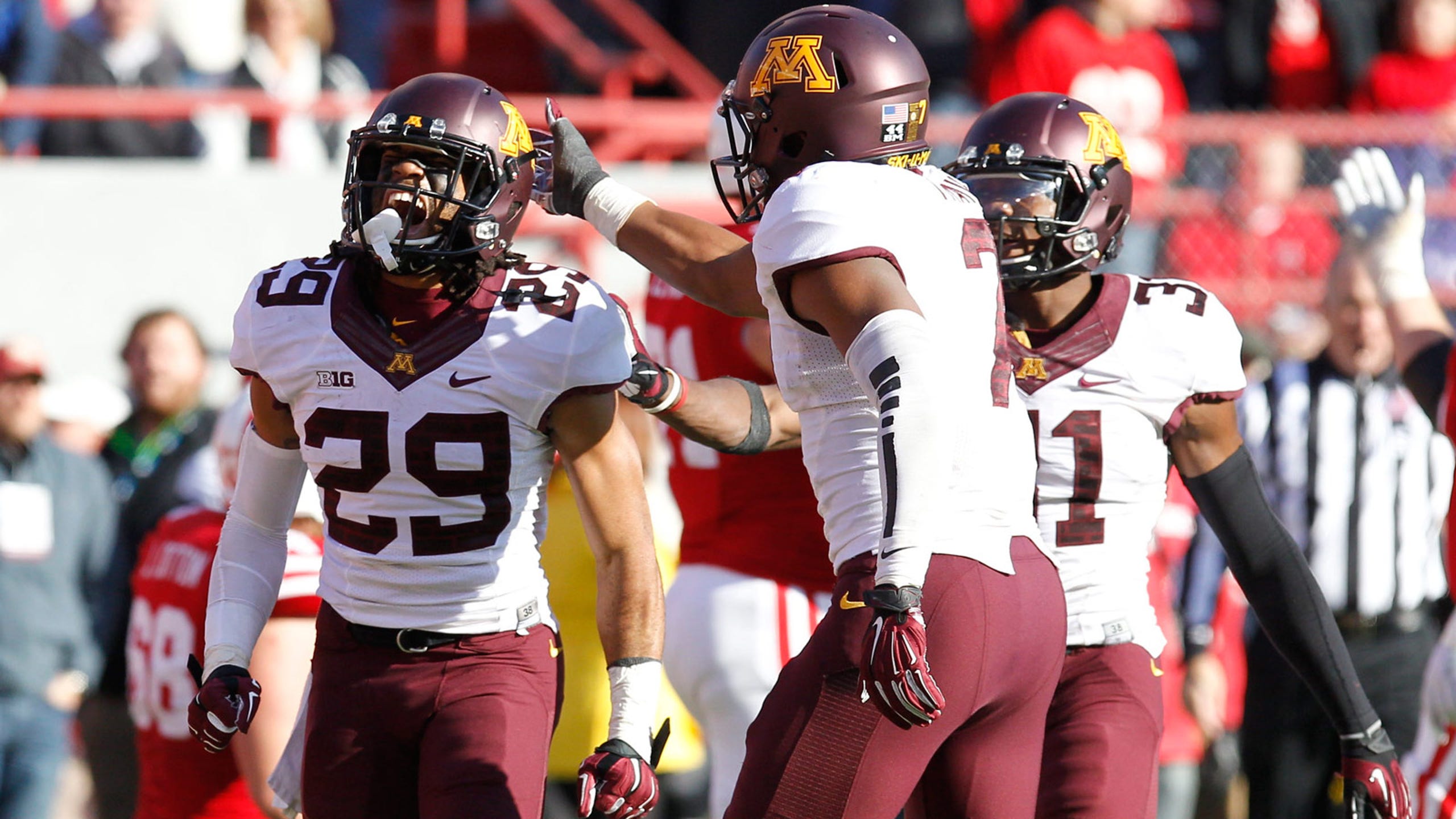 Gophers secondary gets stronger with heralded recruiting class
BY foxsports • February 9, 2015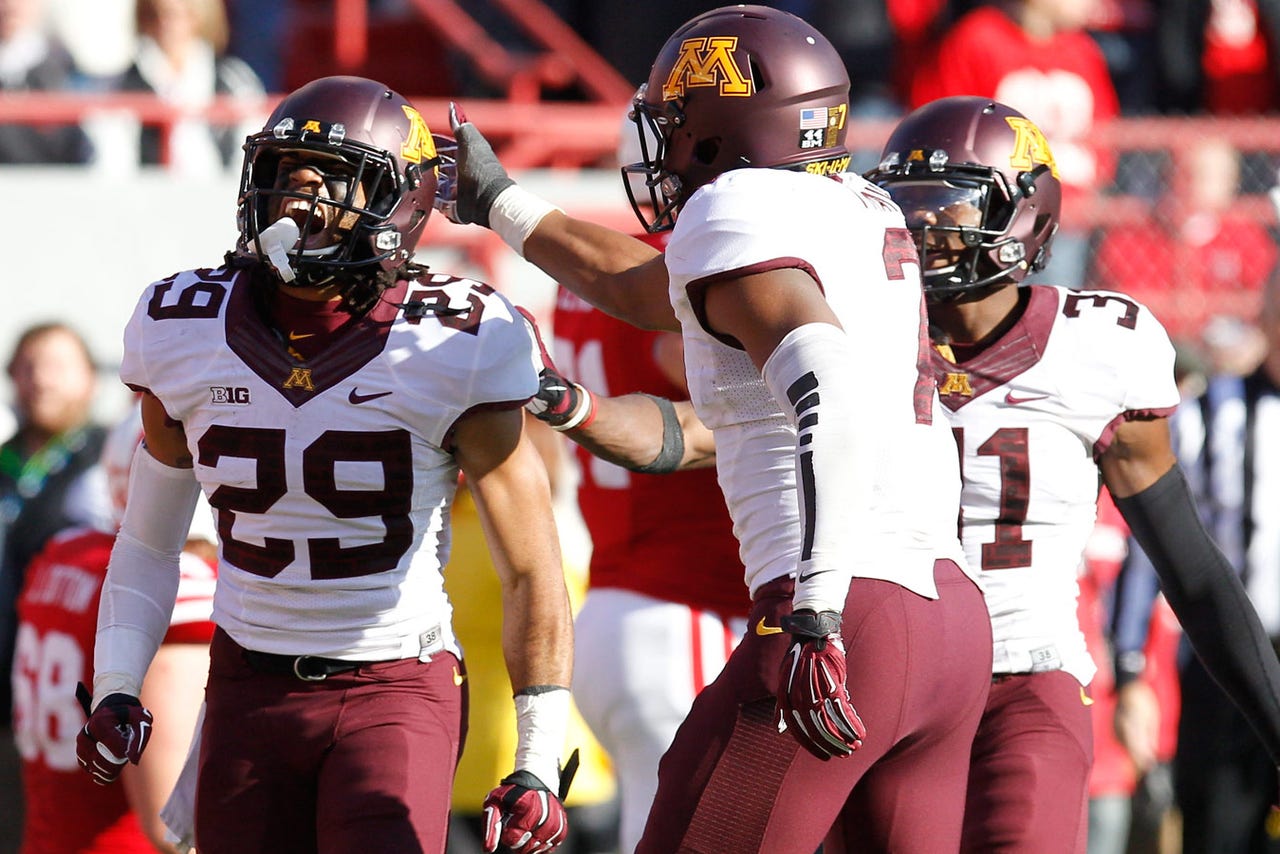 MINNEAPOLIS -- With just about a week to go before national signing day, Gophers head coach Jerry Kill was hard at work trying to finalize his 2015 recruiting class. Part of that work included another trip to Southfield, Mich., to visit Dior Johnson, a four-star safety. Johnson remained uncommitted as the end of January approached.
Just as Kill was about to take off on a flight back to Minnesota, he received a phone call. It was from Johnson. He wanted to be a Golden Gopher.
"I left his home, didn't know what was going to happen," Kill said. "I was on the runway -- literally -- in this case on a private plane. We're going down the runway and I get a call and he commits. I had to tell the (pilot), 'Keep it down right now. Don't get in the air.'"
It probably helped the Gophers that Johnson's high school teammate and fellow defensive back Ray Buford had already given his commitment to Kill. Johnson might have been a bit late to commit to Minnesota, but the Gophers were thrilled to land the 6-foot-2, 195-pound safety -- one of seven defensive backs in this year's recruiting class. Johnson received a four-star rating from Rivals.com (the only four-star player in the Gophers' class) while Scout and 247 Sports pegged him as a three-star recruit.
Perhaps one of the strongest areas for the Gophers over the last few years has been their secondary. After the 2013 season, Minnesota saw safety Brock Vereen drafted by the Chicago Bears. In 2014, several Gophers defensive backs had standout seasons. That included cornerback Eric Murray, who was named All-Big Ten Second Team, and fellow cornerback Briean Boddy-Calhoun, whose team-high five interceptions helped earn him All-Big Ten First Team honors.
Neither of those two cornerbacks was particularly heralded when they were recruited by the Gophers. Murray was a two-star recruit out of Milwaukee, while Boddy-Calhoun received both two-star and three-star rankings from various recruiting sites as a junior college transfer. Safety Damarius Travis was in that same 2012 recruiting class as Murray and Boddy-Calhoun and also was given a two-star rating by Scout.com.
Those three were a few of the main cogs in a Minnesota secondary that took yet another step forward in 2014 under Kill and defensive backs coach Jay Sawvel. Now the Gophers have added more players they feel can carry the torch once it's their turn.
"The good thing about where we're at now -- the secondary (and) our guys that we have -- it's a good culture, and these kids come into a good culture and they get a chance to learn from some guys that are very, very good," Kill said. "We may have . . . in the secondary right now, three or four guys that will be all-conference next year or will be some sort of all-conference. There are maybe two or three of them that get drafted. This is a good group to come in and learn from those guys."
Johnson might have been given the highest star rating of any of the incoming defensive backs, but there's another commit that may have a better chance to make an impact right away. That would be Charles "Ace" Rogers, a 6-foot-1, 210-pound defensive back from Iowa Western Community College who can play both cornerback and safety. A three-star recruit, Rogers is already enrolled at Minnesota and will have the added benefit of participating in spring practices with the Gophers.
On top of that, Minnesota's coaches love Rogers' athleticism and physical tools. Kill likened Rogers to Travis, who had a breakout year as a junior in 2014.
"A junior college player takes a little bit, but he's played at the highest level," Kill said of Rogers. "He's a guy that's big, lengthy. I think he'll be a guy that he can get in the box and play nickel. He can play deep safety, a lot like Damarius. There's no question with all the people that we play that you've got to play six DBs against. That's why you've got to have that depth."
That depth is something Kill and his staff didn't have during their first few years in Minnesota. It took a few recruiting classes to finally build a roster that included enough talent -- both in the starting lineup and among the backups -- to truly thrive in areas such as the secondary.
With seven more defensive backs in the fold after Wednesday's recruiting class was announced, the Gophers feel better than ever about their secondary. Given how well that unit has played, that's saying something.
"The tough thing in recruiting, you've got to have one as good as that coming in or better. That's not that easy when you're getting better players," Kill said. "We feel like this is a good crop that we have. . . . We're going to have a great secondary this coming year."
Follow Tyler Mason on Twitter
---