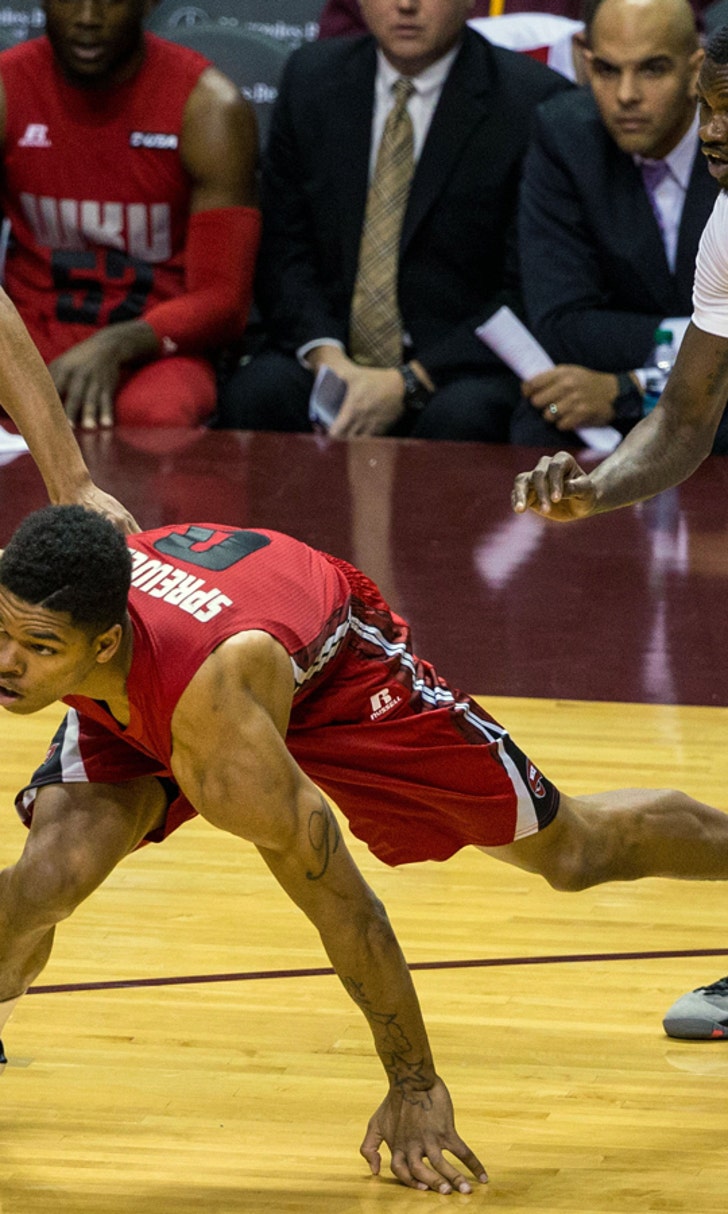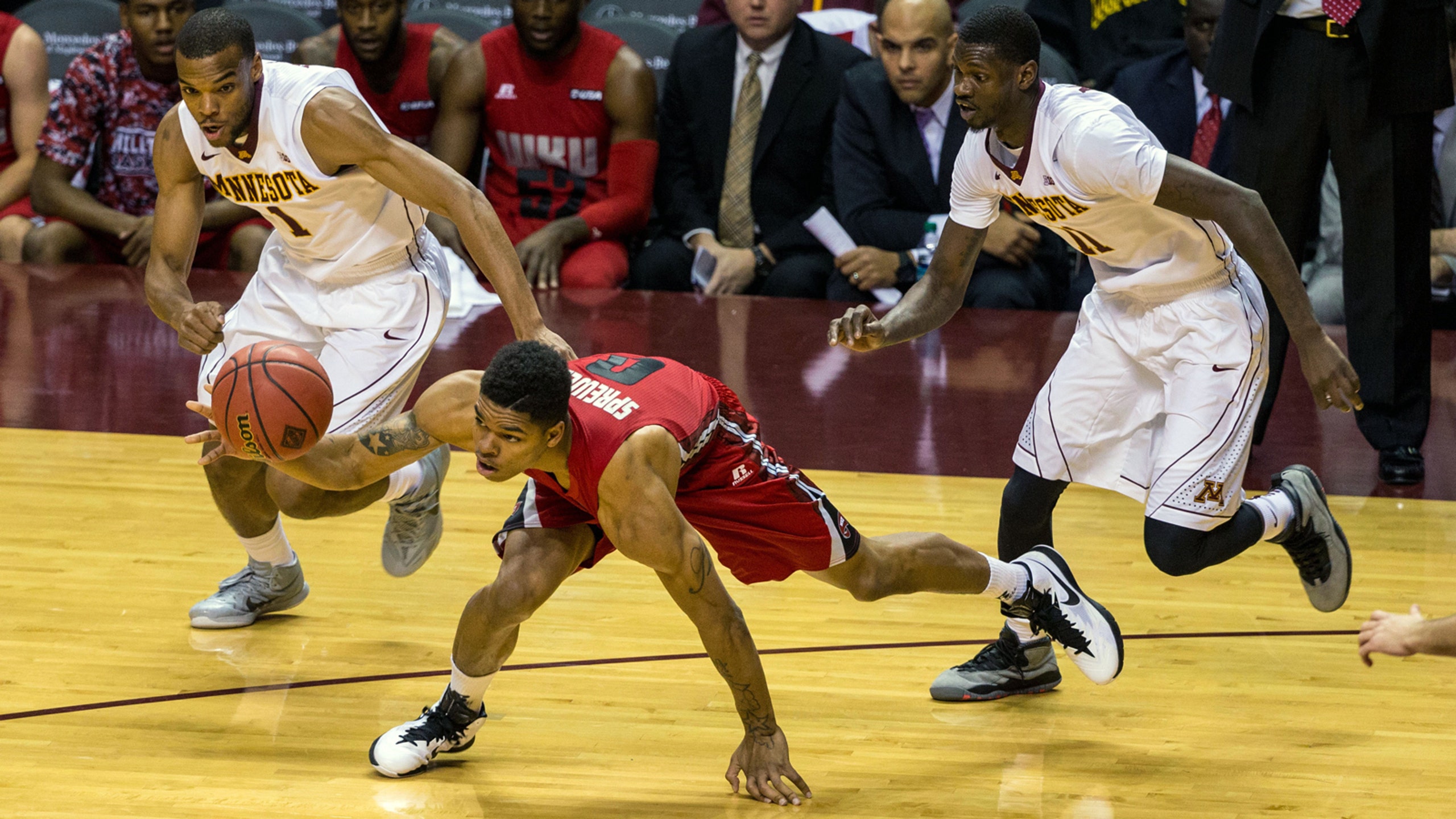 Gophers rout Western Kentucky, 76-54
BY foxsports • November 18, 2014
MINNEAPOLIS (AP) -- DeAndre Mathieu had 11 points, six assists and five rebounds, helping Minnesota control the pace from start to finish in a 76-54 victory Tuesday over Western Kentucky.
Mo Walker led the Gophers (1-1) with 14 points, Joey King scored 10 and Elliott Eliason added seven, as the frontcourt had short shot after short shot set up by Mathieu's deft driving to the basket.
Nate Mason pitched in 10 points, and the Gophers built a 46-28 halftime edge behind 6-for-11 shooting from 3-point range. They led by as many as 25 points in the second half, despite being outrebounded 42-41.
Nigel Snipes scored 15 points and hit 4 of 6 attempts behind the arc for the Hilltoppers (1-1), who fell behind 18-6 early and never came closer than 10 points after that. Justin Johnson had 15 points, too, but beyond those two the rest of the team shot 7 for 38 from the field.
The Gophers had a tough start to the season with a game Friday against Louisville, now ranked seventh in the Associated Press poll after an 81-68 victory over Minnesota in a steamy airplane hangar on a Coast Guard base in a remote part of Puerto Rico. The national television exposure was good for the program, but Montrezl Harrell and the Cardinals were too much for Minnesota to handle.
This was a good way to bounce back.
Mathieu, the wiry 5-foot-9 passing whiz who quickly became perhaps Minnesota's most important player last season after transferring from junior college, had his drive-and-dish game in sync with the big men around the basket.
He drew the defense right and flipped a no-look pass left to Elliott Eliason for an uncontested dunk and a 20-6 lead midway through the first half. A little later, a similar dart through the line set up a passing lane to King on the opposite block for a layup.
Early in the second half, Mathieu planted himself just past midcourt to catch an outlet pass in transition. Then he leaned hard into a perfect bounce pass that found Andre Hollins in stride on the other wing for a fast-break layup to give the Gophers a 57-34 advantage.
This game was officially part of the NIT Season Tip-Off, with a preliminary series of campus-site contests this week before the four-team tournament next week at Madison Square Garden in New York. Minnesota plays St. John's and Gonzaga plays Georgia in the semifinals on Nov. 26, with the winners facing two days later.
---