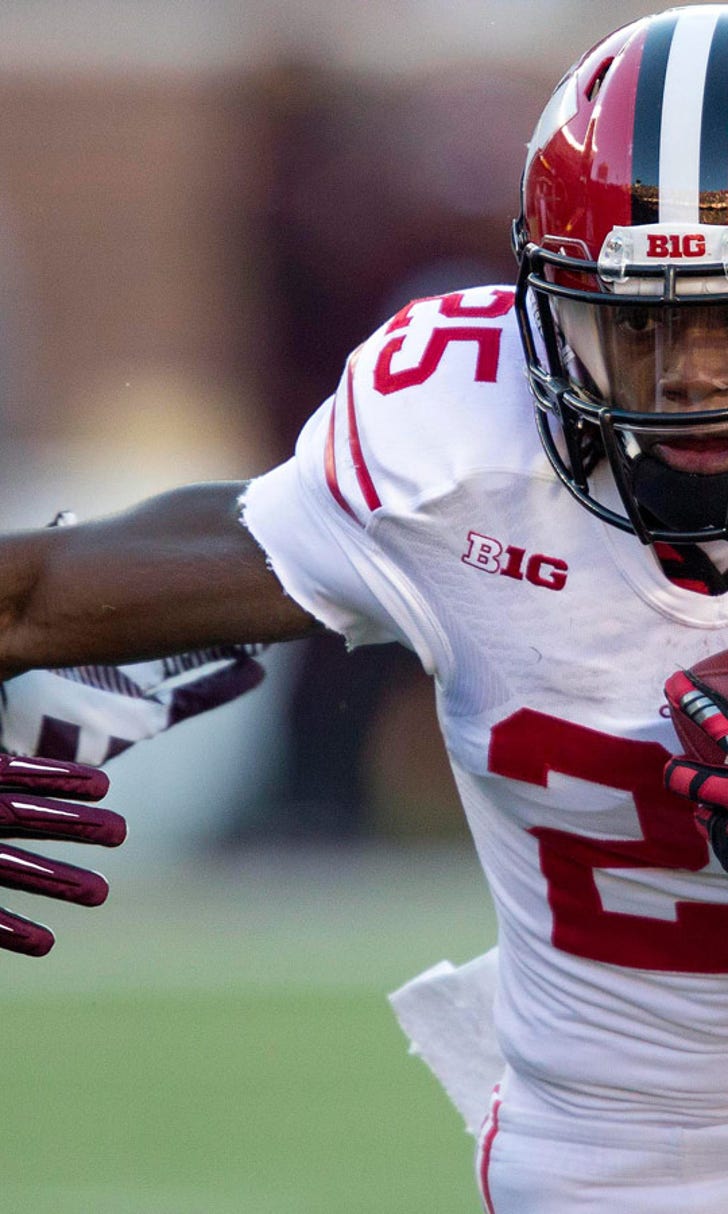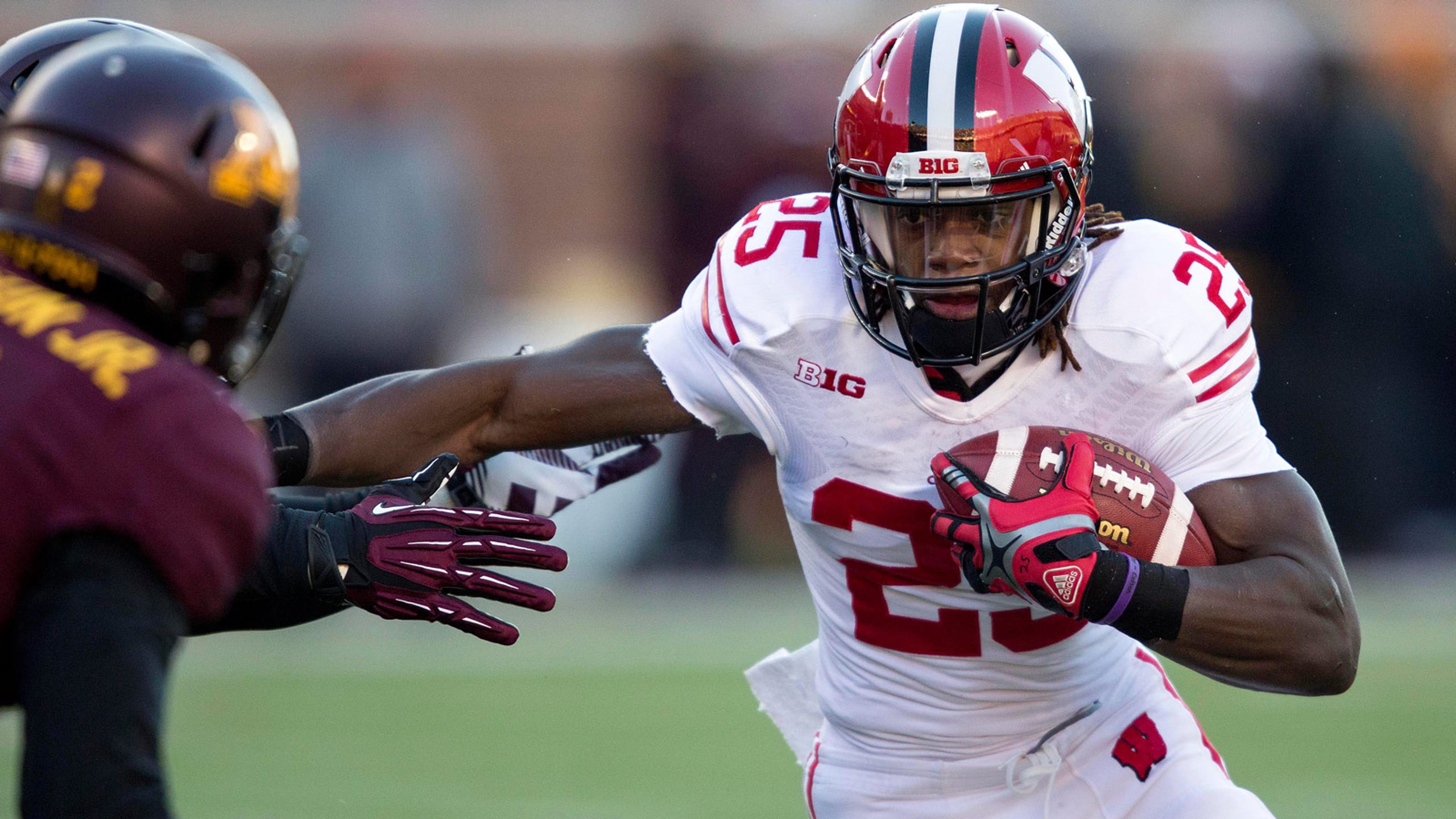 Gophers prepared for heavy dose of Wisconsin's Gordon
BY foxsports • November 25, 2014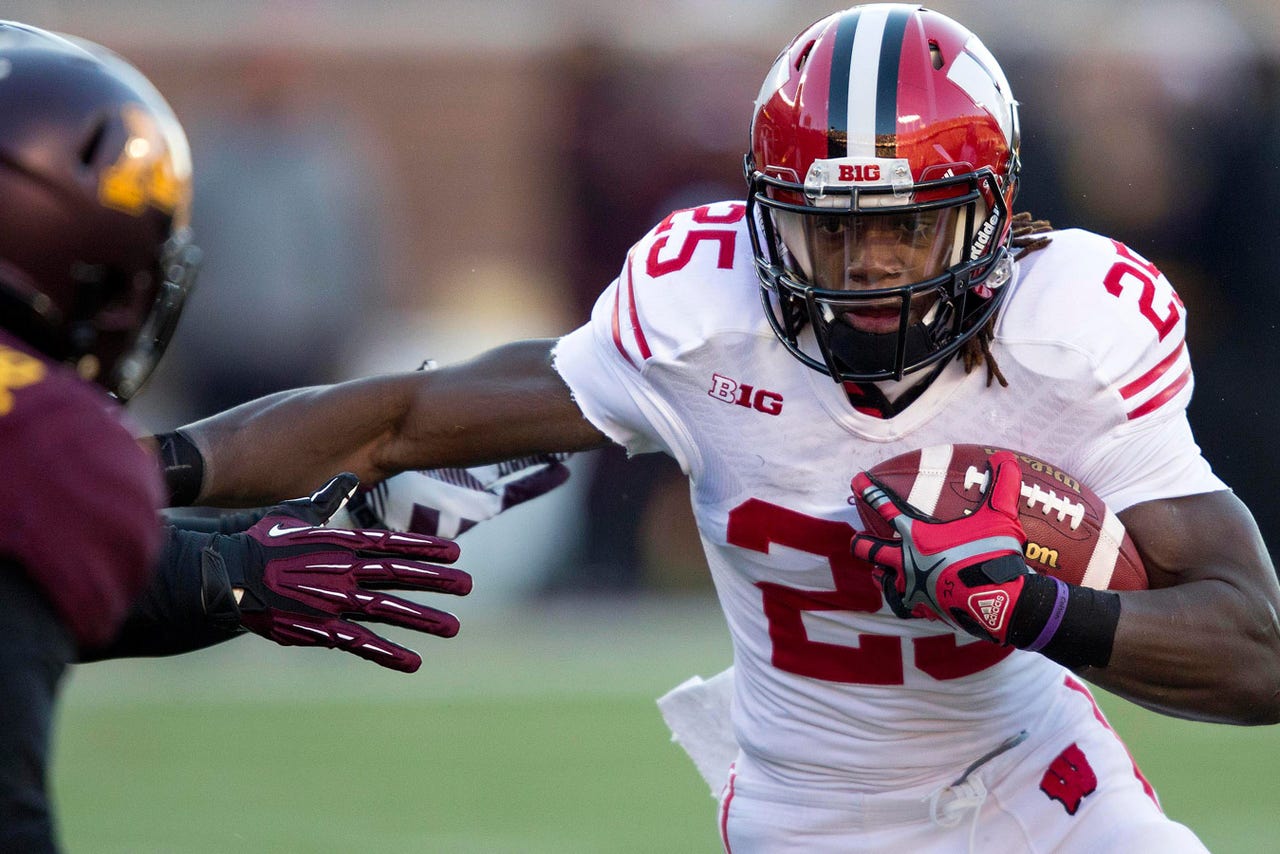 MINNEAPOLIS -- Even as a high schooler, Cameron Botticelli knew Melvin Gordon was special.
Botticelli, the Gophers senior defensive tackle, was on the Marquette University High School defense that tried to slow down Gordon and the Kenosha Bradford offense years ago. It wasn't easy to do then -- even though Botticelli and Marquette emerged victorious -- and it's gotten even harder now as Gordon, now a star running back at Wisconsin, has emerged as one of the Heisman Trophy frontrunners.
"He's got tremendous speed. He had tremendous speed in high school. He has tremendous speed now," Botticelli said of Gordon, whom Minnesota will try to limit on Saturday in Madison. "We had a tough time containing him on my high school team. We're going to put in a lot of hard work this week to contain him as well."
Not surprisingly, much of the talk Tuesday on the Minnesota campus centered around how the Gophers' defense would try to limit Gordon. Two weeks ago the Badgers speedster set the single-game FBS rushing record when he ran for 408 yards -- in three quarters, no less -- against Nebraska. Though that record was broken one week later by Oklahoma freshman Samaje Perine, Gordon still leads the nation in rushing yards with 2,109.
Aside from the chatter about Gordon, there was plenty of conversations happening Tuesday that centered around the magnitude of Saturday's game. It's the longest-running rivalry in Division I football. It's a chance for the Gophers to win Paul Bunyan's Axe for the first time in over a decade. And the winner of this contest at Camp Randall Stadium will win the Big Ten West and will advance to the Big Ten championship in Indianapolis.
As Gophers coach Jerry Kill said Tuesday, Gordon has been "on another planet" for much of the season. Minnesota knows that if Gordon runs loose, everything that's at stake could vanish before the Gophers' eyes.
"He's made everybody miss," Kill said. "There ain't nobody that has stopped him, including LSU. That kid has just been on fire. When he gets slow to the hole and then he just accelerates, he can get through about anything.
"He's like a missile. We better get him deactivated before he gets up there."
Minnesota did bottle Gordon up last year when the Badgers came to Minneapolis, although at that time Gordon was splitting carries with fellow running back James White. Regardless, Gordon only had 69 yards on 12 carries in the Badgers' win over Minnesota at TCF Bank Stadium.
Now as Wisconsin's featured back, Gordon has had just one game with less than 100 yards rushing this year, an odd 38-yard day against Western Illinois early in the season. Since then he's topped 200 yards five times, and of course ran all over Nebraska for 408 yards on just 25 carries.
The Gophers are well aware that Wisconsin quarterbacks Joel Stave and Tanner McEvoy have struggled to throw the ball this season. That means Minnesota's defense is fully expecting a heavy dose of Gordon.
"Wisconsin's Wisconsin. You've got to stop the running game or it ain't going to matter what those quarterbacks do," said Minnesota defensive coordinator Tracy Claeys. "We've got to get into a position to force the quarterbacks to make plays or we're going to be in for a long day."
Minnesota has fared well against other star running backs in previous games this year. This past weekend in Lincoln, Nebraska senior Ameer Abdullah had 98 yards on 20 carries and was held in check as the Gophers eked out a 28-24 win. Iowa running back Mark Weisman was held to a measly 21 yards on his 14 rushing attempts as the Gophers beat the Hawkeyes. And Minnesota held Purdue's Akeem Hunt to 17 rushes for 98 yards in a narrow 39-38 victory.
But the Gophers know they haven't faced a back quite as good as Gordon. For a defense that has grown increasingly confident as the season has drawn on, Minnesota welcomes its toughest test yet.
"I think any competitor at his or her highest level wants to face the best and wants to put in the hard work and have their grit tested and overcome that challenge," Botticelli said on facing his old high school foe. "I think this defense plays with coach Kill's style of spiteful resiliency. I'm excited to be a part of it."
Follow Tyler Mason on Twitter
---