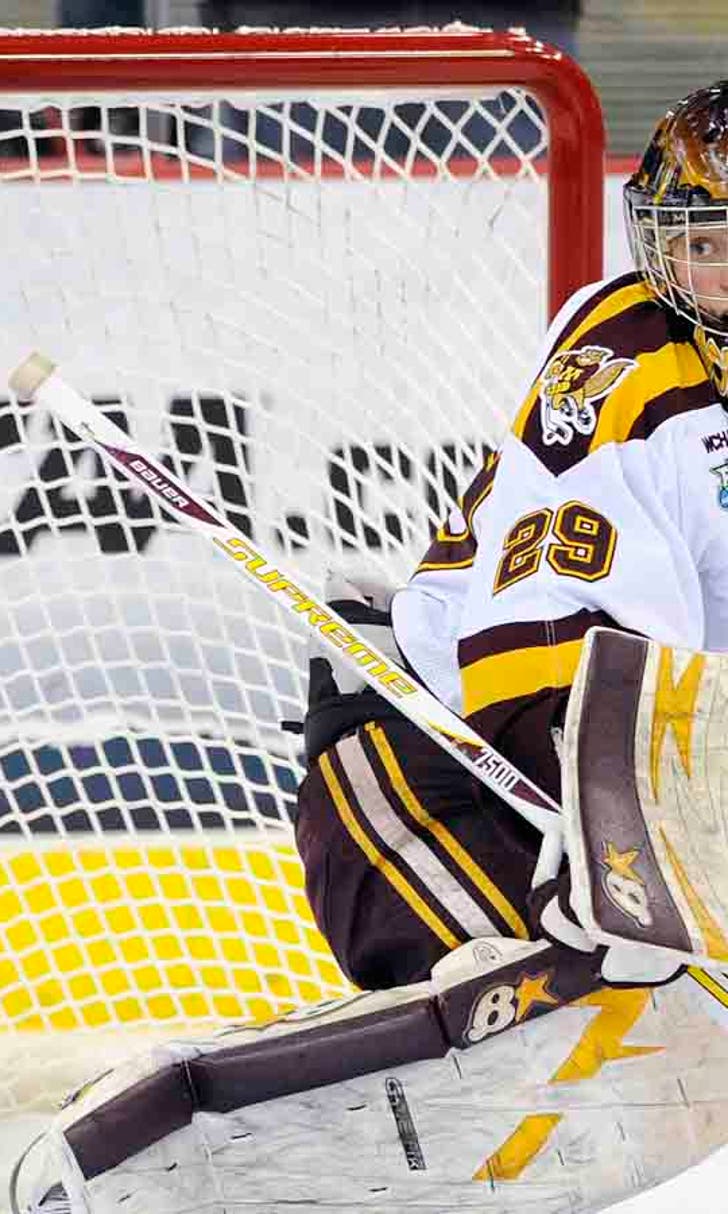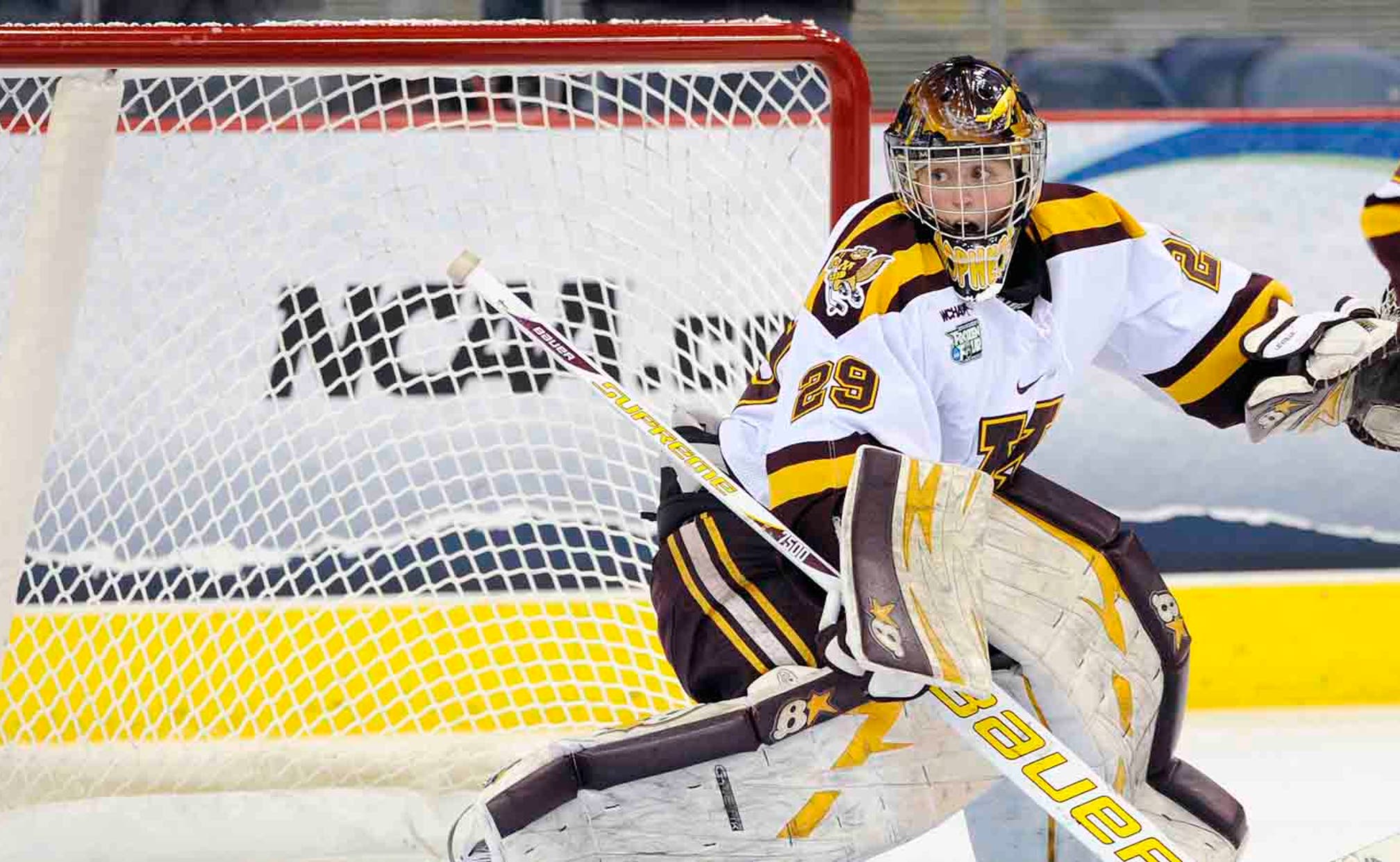 Gophers fall short of three-peat, Clarkson women win NCAA hockey championship
BY foxsports • March 23, 2014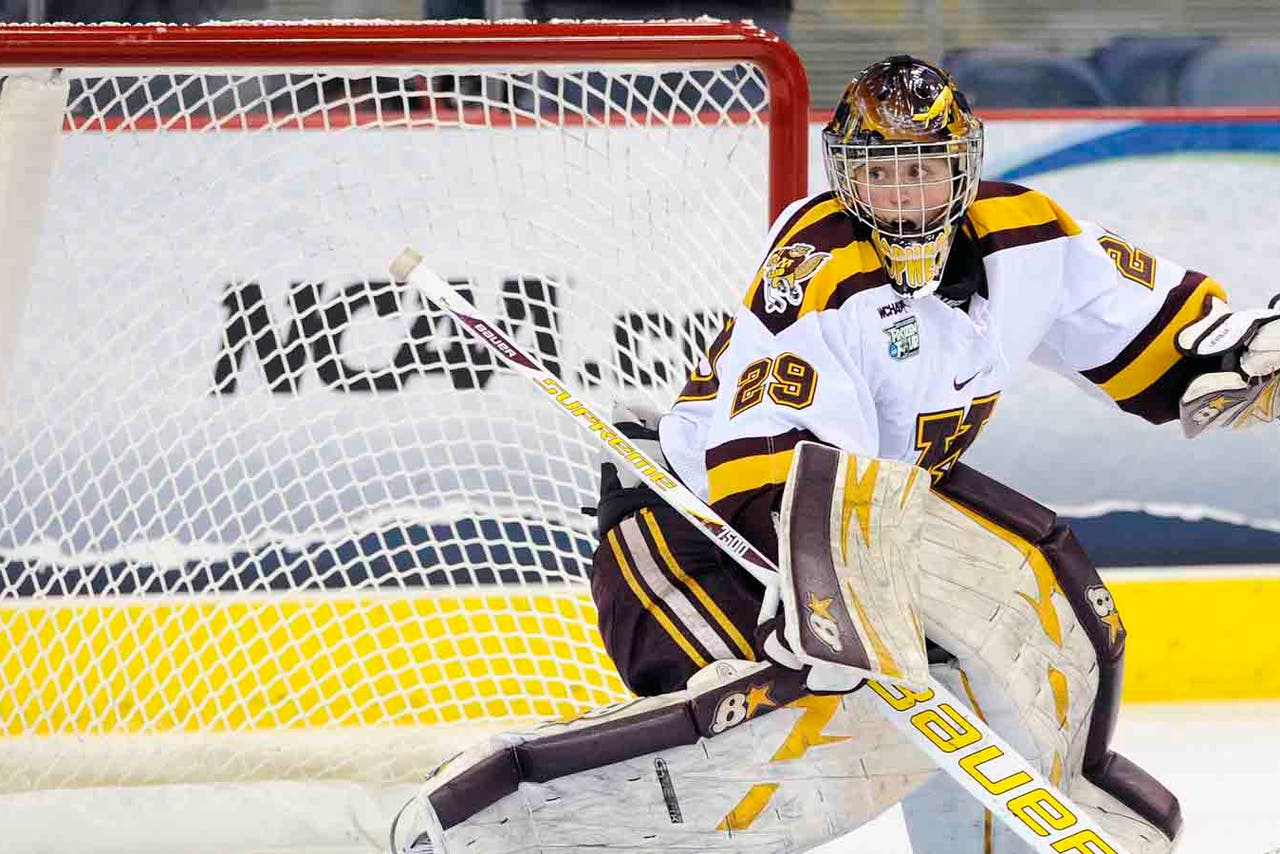 HAMDEN, Conn. (AP) -- Shannon MacAulay scored on a breakaway with 4:16 left in the third and it proved to be the difference as Clarkson beat two-time defending champion Minnesota in Sunday's NCAA women's hockey championship.
Vanessa Plante broke a 3-3 tie from the point with 8:28 to go for Clarkson. MacAulay, who also had two assists, stole the puck at her own blue line and scored on a backhander on the break to make it 5-3.
Minnesota defenseman Baylee Gillanders cut the lead in half 35 seconds later, but Clarkson (31-5-5) held on for its first NCAA championship in any sport.
Top-ranked Minnesota (38-2-1) had been unbeaten in 26.
Maryanne Menefee took Dani Cameranesi's pass in the slot and one-timed it past Erica Howe on a power play to cut Clarkson's lead to 3-2 at 6:09 of the second.
At 7:57, Howe stopped Megan Wolfe's right-point shot, but the rebound caromed off Rachael Bona's skate and in. Officials initially waved the goal off but checked video replay, changing the call.
The Gophers controlled possession for most of the first and led 1-0 before the Knights scored twice in the last 1:30 of the period.
Defenseman Renata Fast carried up the left wing and behind the Minnesota net, putting the puck in front and getting a bounce that goalie Amanda Leveille had to cover up.
Off the draw, MacAulay took the puck to the net, and Christine Lambert put away the rebound to tie it.
The Gophers had a delayed penalty coming to them when Clarkson's Shelby Nisbet, just inside the left circle, deflected Jennifer Shields' left-point shot past Leveille for a 2-1 lead 19.5 seconds before intermission.
Jamie Lee Rattray, who won the Patty Kazmaier Award on Saturday as the nation's top player, scored to make it 3-1 on that ensuing power play, 38 seconds into the second period.
The puck deflected twice to get to her at the right post. Brittany Styner took the initial shot from the top of the left circle. It deflected off a Minnesota penalty killer and went right to MacAulay at the left post, and MacAulay redirected it across the top of the crease.
Minnesota took the early lead at 9:40 of the first period off a left-circle faceoff. Bona won it but was tied up enough she couldn't control it. Sarah Davis came into the circle, took it to her right and backhanded it over Howe's glove.
---