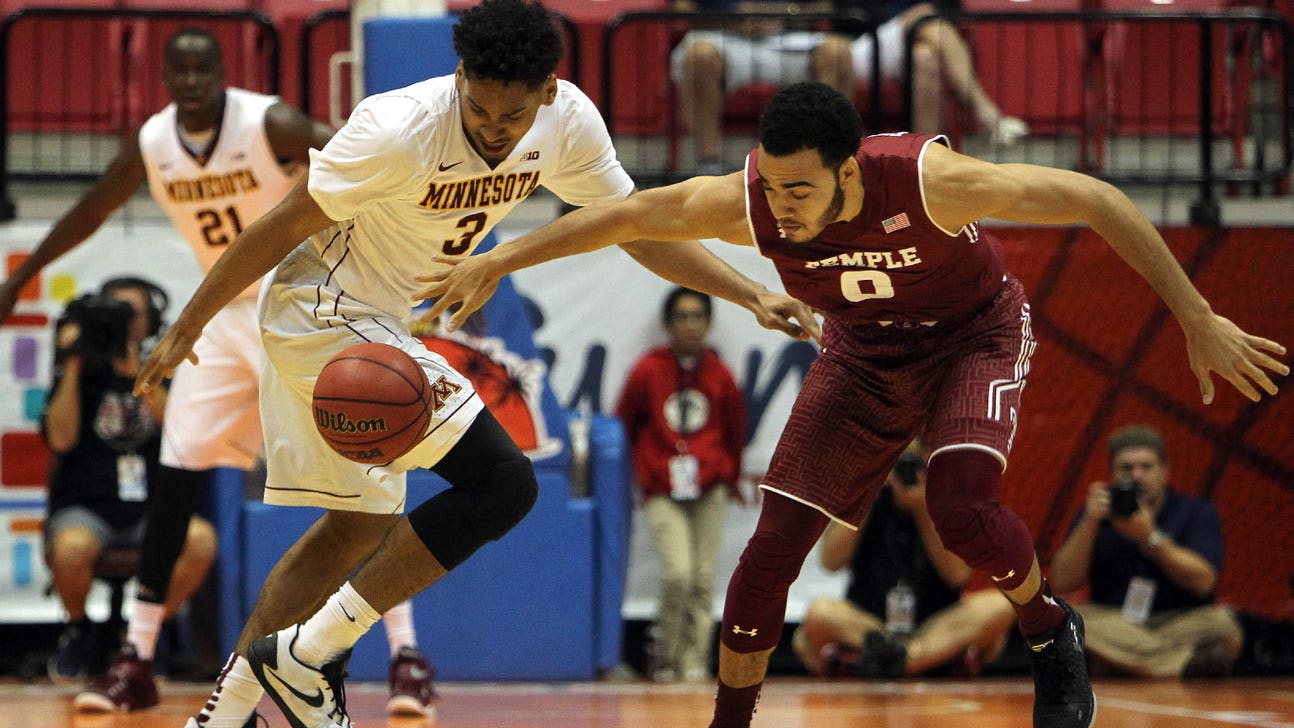 Gophers can't claw past Temple in Puerto Rico
Published
Nov. 19, 2015 2:31 p.m. ET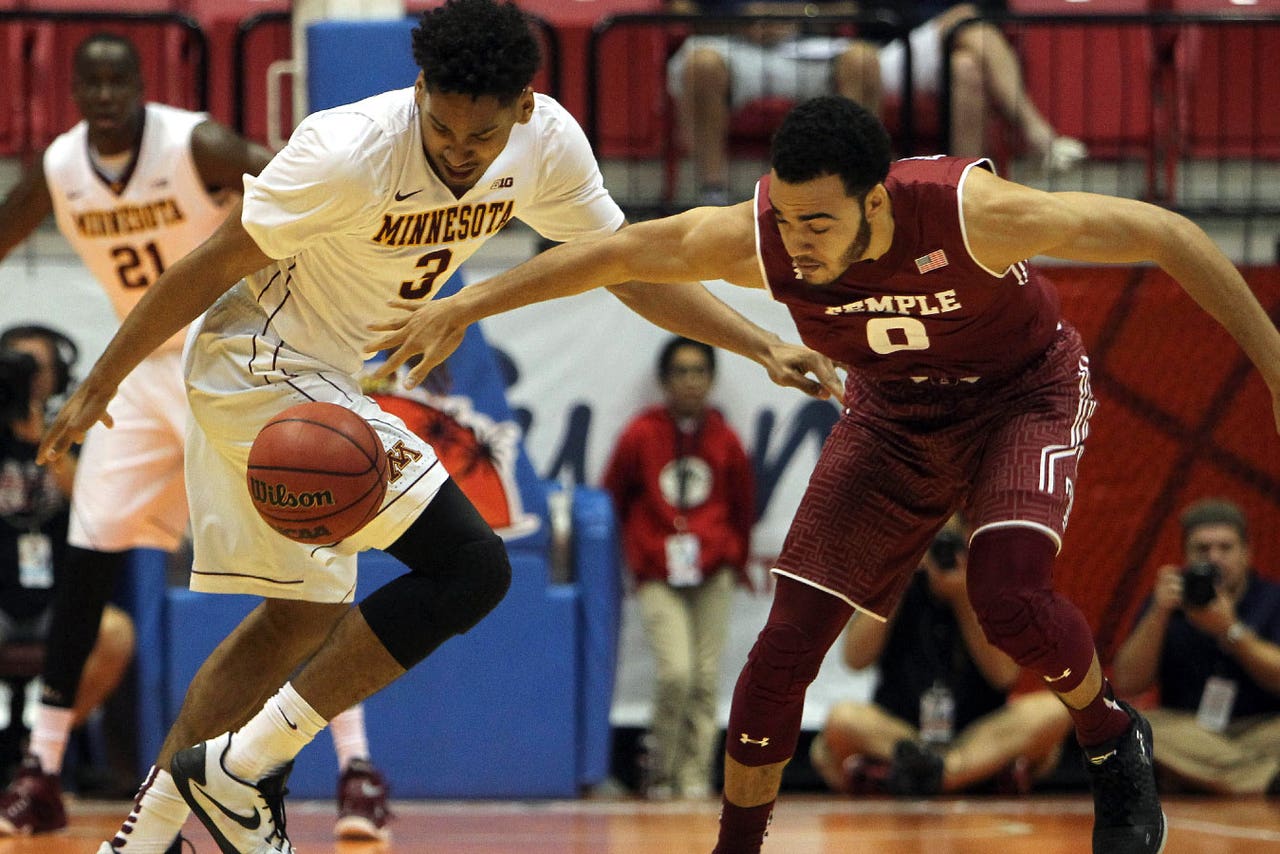 SAN JUAN, Puerto Rico -- Temple went from opening the second half with confidence and momentum to watching it all evaporate amid a run of rimmed-out shots and shaky execution.
Good thing the Owls could lean on some seniors to get through an uneven first day at the Puerto Rico Tipoff.
Devin Coleman scored 12 of his 15 points in the final seven minutes, helping the Owls rally past Minnesota 75-70 Thursday in the tournament's opening game.
Fellow senior Jaylen Bond finished with 19 points to lead the Owls (1-1), who went 6 minutes without a basket to squander a nine-point lead. But they still managed the kind of response coach Fran Dunphy was hoping to see from a team that hadn't played for nearly a week since losing to top-ranked North Carolina.
"There's a stretch that we have to manage the game much better than we did on both ends of the floor," Dunphy said of the field-goal drought. "But again, I think we're learning more about our team and who's going to step up at what time."
The Gophers (2-1) used a 17-2 run to go up 56-50 and seize momentum, but Coleman's 3-pointer ended the drought and started the 15-2 run that put Temple back in front.
"Perhaps we weren't executing like we needed to," Coleman said. "But thankfully, after however long it was, we got one to fall and it seemed to open things up a little bit."
Bond, who had a quiet opener against UNC with two points on 1-for-8 shooting, had a solid effort inside to help Temple advance in the winner's bracket and sent Minnesota to the consolation rounds.
The Owls opened the year with a 91-67 loss to the Tar Heels in the Veterans Classic in Annapolis, Maryland. It was a frustrating start for Dunphy's club, which returns three starters from a 26-win team that reached last year's NIT semifinals.
This time, Temple found a way to turn around a game that looked headed in the wrong direction. Then junior Josh Brown went 4-for-4 at the foul line in the final 25 seconds to keep the Owls in control.
Nate Mason scored a career-high 20 points to lead Minnesota, which was in in position for a 3-0 start. But the Gophers couldn't keep control as Coleman led Temple's game-finishing push.
"A couple opportunities we had, we got a couple stops but couldn't get the rebound -- that was crucial," coach Richard Pitino said. "It's a game of possessions, and we just didn't close it out."
TIP-INS
Minnesota's Carlos Morris scored 16 points. ... Minnesota made 26 of 32 foul shots. ... Leading scorer Joey King managed 10 points and was limited by foul trouble.
OUT OF BOUNDS
The Gophers had three plays in the second half in which a player caught the ball on the wing and immediately was whistled for stepping on the sideline.
"There were just some mistakes at the end, the stepping out of bounds stuff, which was very odd to me," Pitino said. "We've got to now respond to this."
UP NEXT
Minnesota will play in Friday's consolation round against the Butler-Missouri State loser.
---