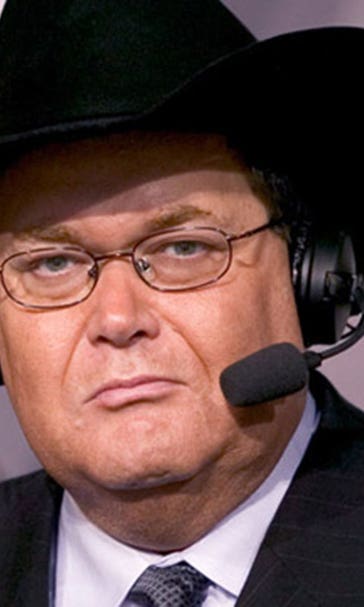 Good God almighty! The 15 best sports dubs from WWE legend Jim Ross
BY Jimmy Traina • November 19, 2014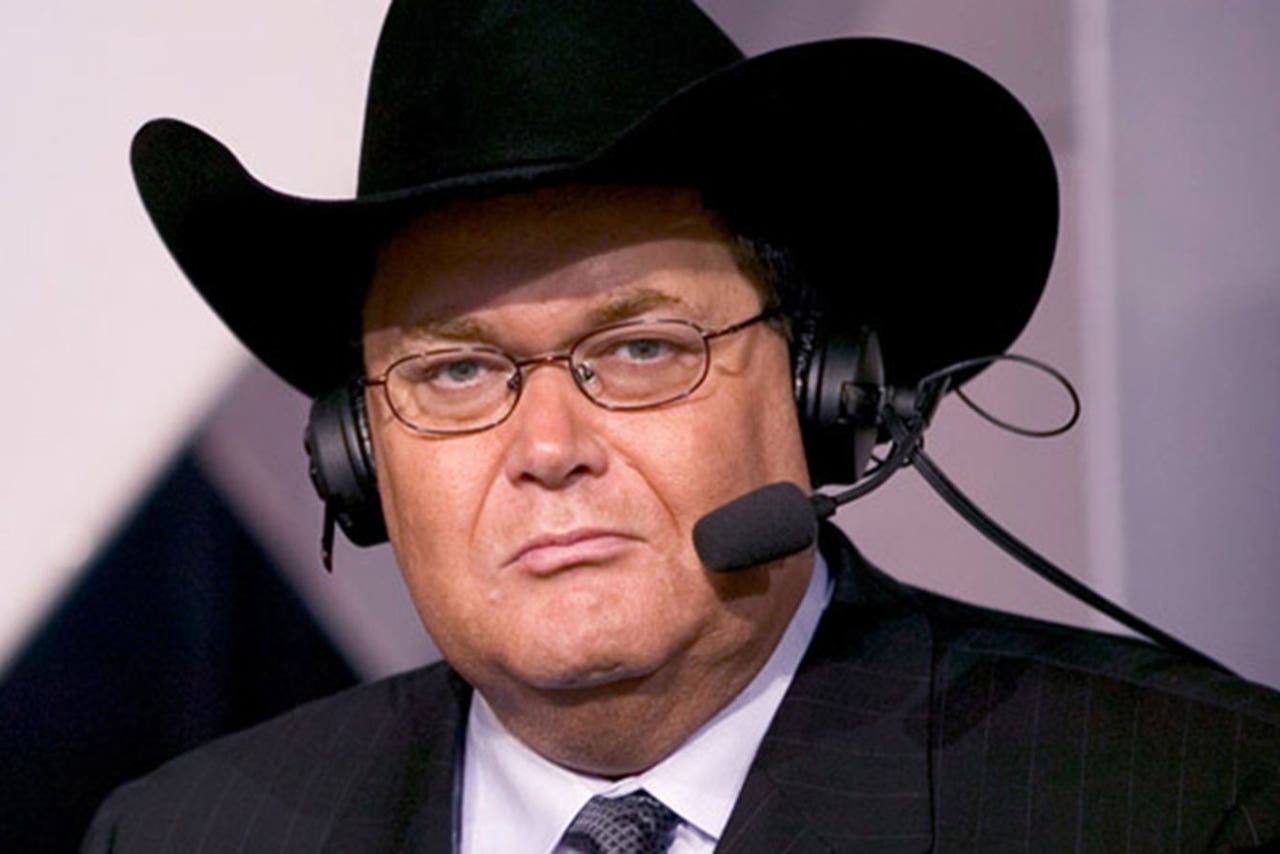 It's a proven fact that any sports highlight is automatically made better when someone dubs one of Jim Ross' patented calls over the play.
The legendary WWE Hall of Fame broadcaster has become a YouTube sensation in recent years, thanks to people putting his unique vocal spin on anything. And we mean anything, ranging from a sack in the NFL to a home run in baseball to a fan fight in the stands to a NASCAR fight to a Pee Wee football hit.
We've rounded up 15 of our favorite Jim Ross dubs for your viewing pleasure. Enjoy.
THE MALICE AT THE PALACE
GERMANY'S 7-1 WIN OVER BRAZIL AT 2014 WORLD CUP
MATT KENSETH AND BRAD KESELOWSKI FIGHT
RUNAWAY GOLF CART DURING 2013 HIGH SCHOOL FOOTBALL GAME AT COWBOYS STADIUM
CLIPPERS' DEANDRE JORDAN DUNKS ON PISTONS' BRANDON KNIGHT
SOUTH CAROLINA'S JADEVEON CLOWNEY DESTROYS MICHIGAN RUNNING BACK VINCENT SMITH
LAVAUGHN MACON OF ARENA LEAGUE'S UTAH BLAZE CELEBRATES TOUCHDOWN WITH ROCK BOTTOM
RED SOX SLUGGER DAVID ORTIZ HITS GRAND SLAM IN 2013 ALCS
ALABAMA, OKLAHOMA FOOTBALL FANS FIGHT IN STANDS AT 2014 SUGAR BOWL
MASSIVE PEE WEE FOOTBALL PLAYER LAYS OUT OPPONENT
LEBRON JAMES DUNKS ON HAWKS' PAUL MILLSAP
STEELERS' ANTONIO BROWN KICKS BROWNS PUNTER SPENCER LANNING IN FACE DURING RETURN
NINERS LINEBACKER AHMAD BROOKS SACKS AND CLOTHESLINES SAINTS QUARTERBACK DREW BREES
RAMS WIDE RECEIVER TAVON AUSTIN SCORES THREE TOUCHDOWNS AGAINST THE COLTS
CHICKEN WING TAKES OUT CELERY
---
---