Vegas Golden Knights
Vegas Golden Knights
Golden Knights' inaugural season more than Cup for some fans
Published
Jun. 6, 2018 4:10 p.m. ET
LAS VEGAS (AP) -- Aaron and Rhonda Hawley never truly embraced how much the Vegas Golden Knights meant to them until late in the season.

On March 29, their 17-year-old daughter Brooke and two classmates were killed in a traffic accident in Huntington Beach, California. Since then, the Golden Knights have helped the Hawleys during their grieving process.

And even with the team trailing the Washington Capitals 3-1 in the Stanley Cup Final, they and thousands of others haven't lost hope and are sticking by their first-year team until the last horn sounds. Aaron Hawley said that's how his little girl would want it.

"Her being a soccer player, she would kick a girl in the shin with one second left in the championship game if that's what it took," Hawley said Wednesday. "Brooke was a fighter, and that's what this team is about, it never gives up to the very last second."

On Wednesday, for the team's first practice in Las Vegas since being pushed to the brink of elimination, fans decked out in team jerseys and hats and knights helmets and kids with hockey sticks or pucks in their hands packed the Knights' practice facility before they even took the ice. And 45 minutes before the scheduled practice, with nothing in front of them but a fresh sheet of ice, the fans broke into a chant of "Go Knights Go!" Game 5 is Thursday night.

"I actually became a Los Angeles Kings fan when I started watching hockey back in 1989, which was easy with the TV coverage that was available," said fan Jerrald Larkin, whose own daughter, Allyssa, played soccer with Brooke Hawley. "It also made for some great rivalry with the Blackhawks and Kings but when VGK became a reality it was all in for them. VGK has been such a great team and this year has been nothing short of amazing. Right from the beginning this year has been filled with many emotions and some ups and downs. There is no way we can count our team out and we are VGK proud with any outcome."

Larkin said he and his wife, Theresa, and their four daughters have been able to grow closer to many other fans because of hockey. While Theresa's family is from Chicago and has been following sports their whole lives, Jerrald is from Vegas and never had a home team to cheer for other than the UNLV Runnin' Rebels basketball team.

Hawley's dedication to the team led him and his wife to follow the Golden Knights to Washington, where they watched Game 3 at a restaurant and attended Game 4 at Capital One Arena.

"As a native Las Vegan, I'm thrilled to see Golden Knights hockey get as much attention as the 1990 UNLV basketball team got," Hawley said. "I consider that a huge accomplishment. I'm worried next year what's going to happen, because what fans don't realize is what this eight-month team has accomplished, is something the Capitals have been waiting on for 44 years."

But it's the handful of games he attended with Brooke by his side that will forever be imprinted in his mind.

"With soccer practice, and a young girl's social calendar, she made as many games as she could," Hawley said, fighting back tears. "How wonderful it was to sit with her, cheering on our hometown team. She really enjoyed it. We actually got her extra tickets for one game to bring her friend A.J., who also died in the accident. Those are times I will cherish and thank the team for an unbelievable inaugural season. The memories."
---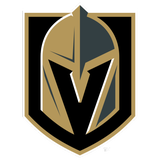 Get more from Vegas Golden Knights
Follow your favorites to get information about games, news and more
---
NEXT STORY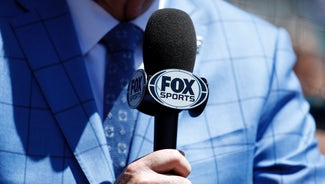 BC-Sports Showcase Digest,ADVISORY