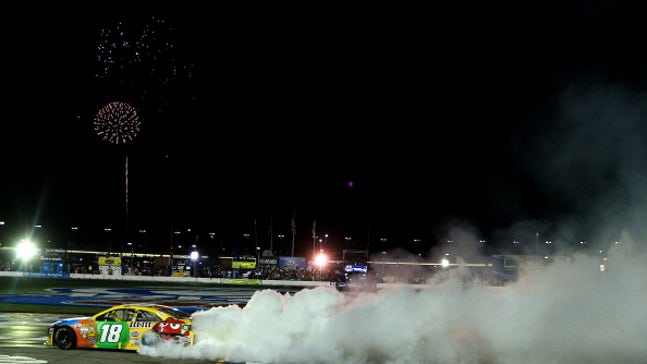 GIF It Up: Smokin' Night In Hot 'Lanta
Updated
Mar. 4, 2020 10:03 p.m. ET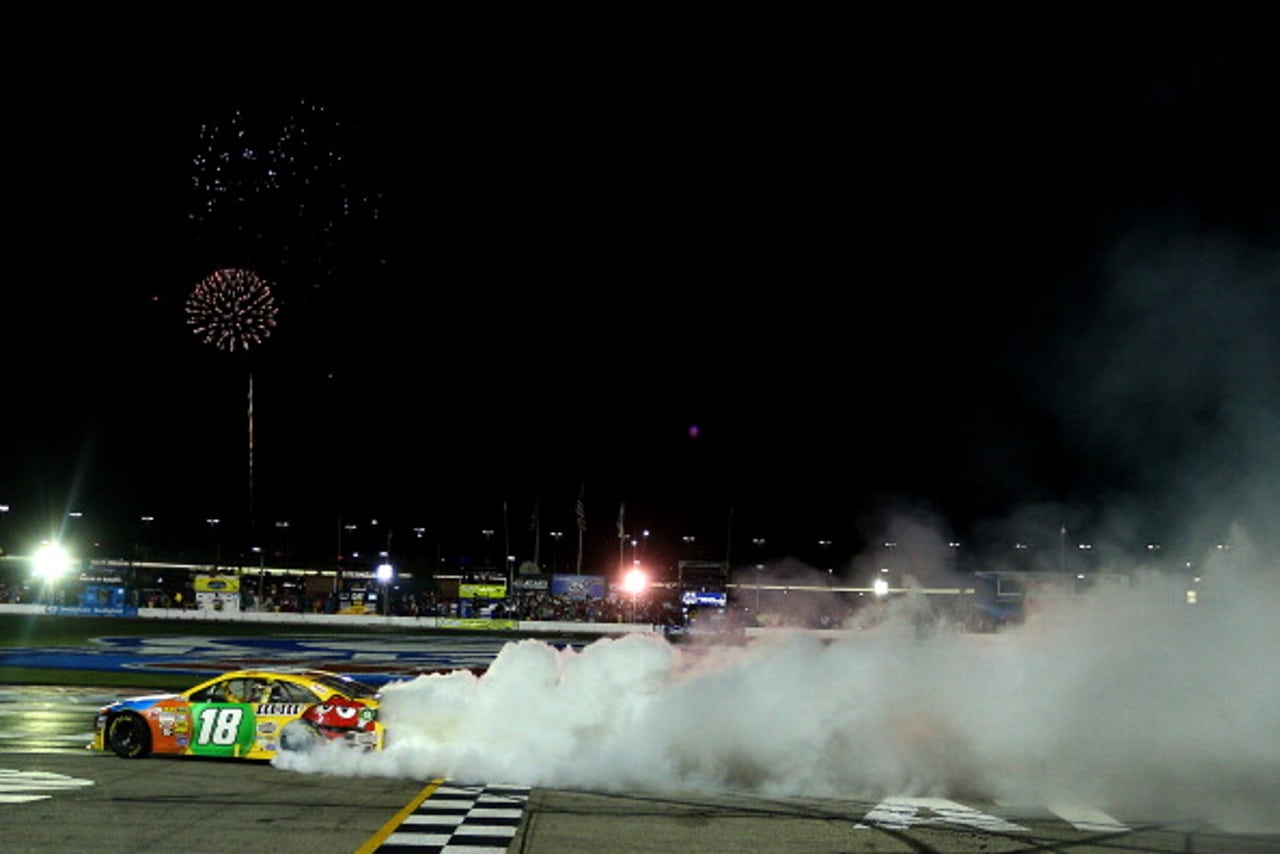 HAMPTON, GA - SEPT. 01: Kyle Busch, driver of the No. 18 M&M's Toyota, celebrates with a burnout after winning the NASCAR Sprint Cup Series AdvoCare 500 at Atlanta Motor Speedway on Sept. 1, 2013 in Hampton, Ga. (Photo by Justin Edmonds/NASCAR via Getty Images)
It's time to GIF It Up from Atlanta!
In the town aptly called Hot 'Lanta, the stars of the NASCAR Sprint Cup Series sent up plenty of smoke to go with the fireworks on and off the track. 
Kasey Kahne got things started early as smoke billowed from his car after rear-ending teammate Jimmie Johnson on a botched restart. 
Following Kahne's issue, NASCAR was forced to put down a host of Speedy Dry. Which made things very interesting on the ensuing restart.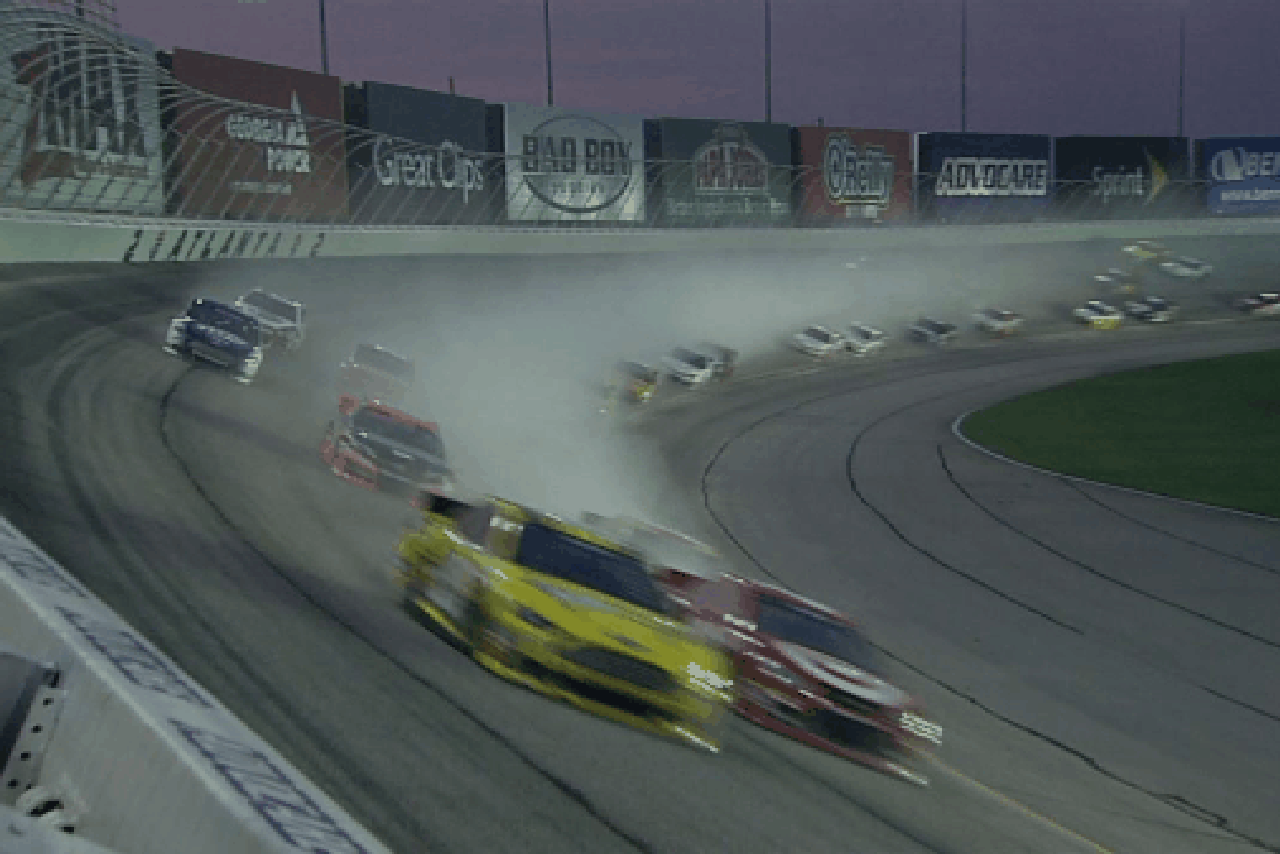 Clint Bowyer's strong night when up in smoke when his 'experimental' Toyota engine let go while leading the race.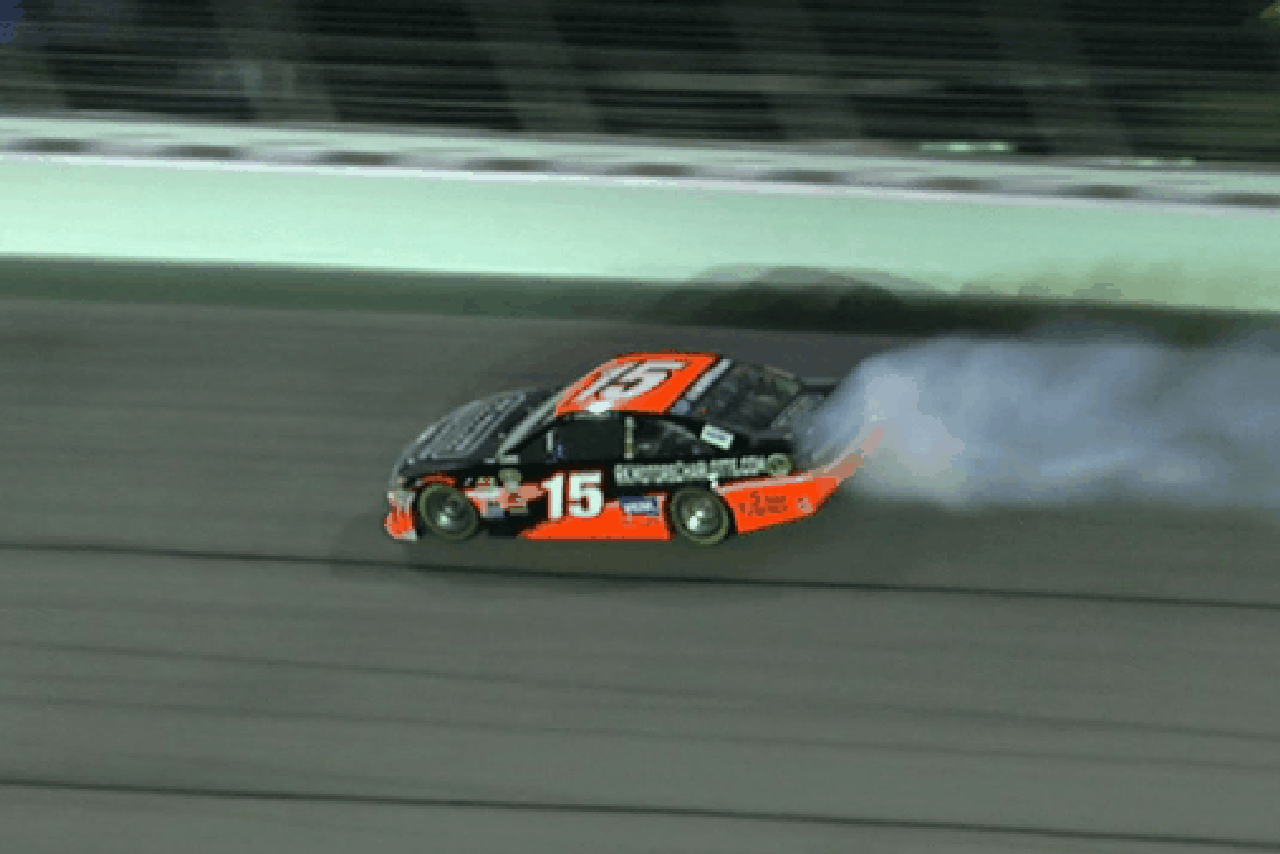 Denny Hamlin got in on the action after contact with Paul Menard sent him sliding.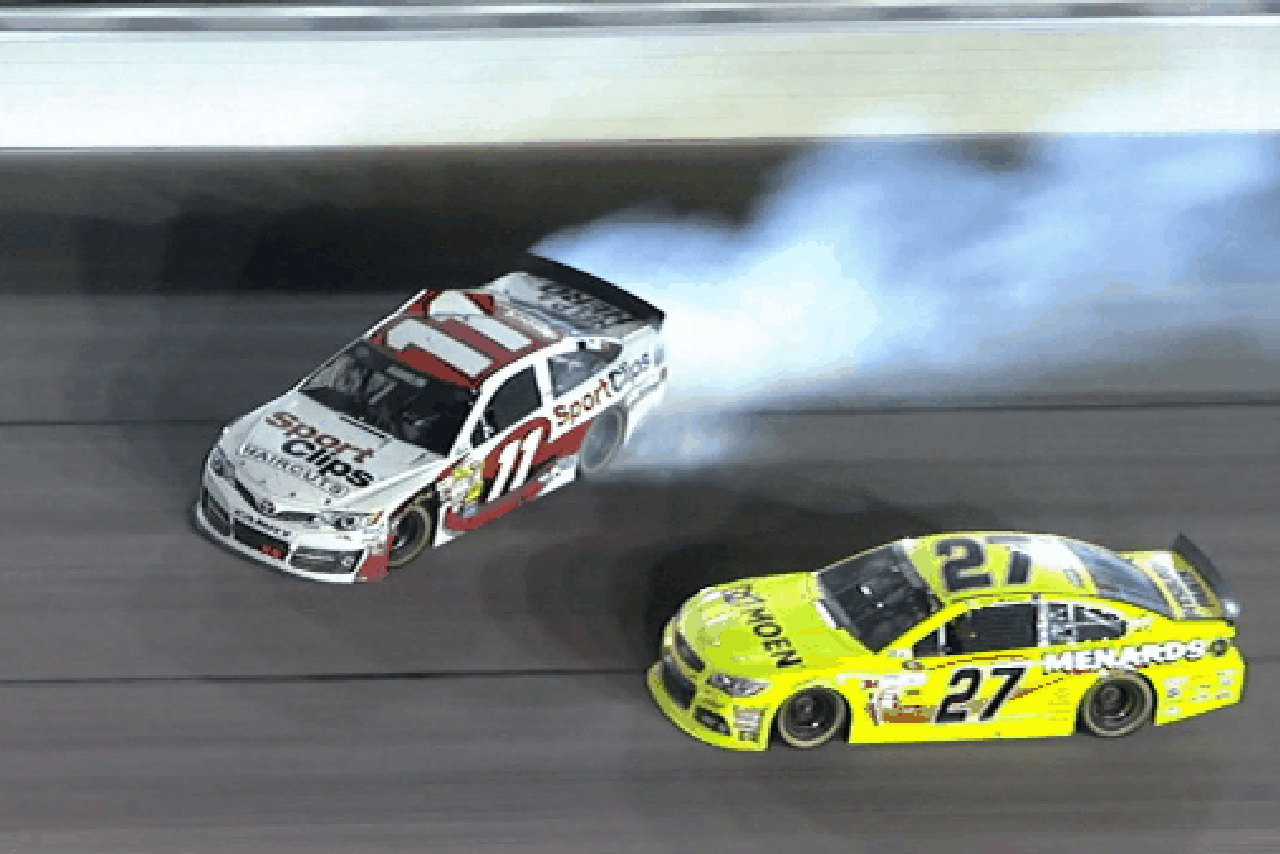 Jimmie Johnson has the worst luck of any points leader in history, right? The five-time champion - who has been leading the points for all but two weeks this year - was involved in multiple incidents Sunday night.
If you look closely, you can see the smoke coming from crew chief Chad Knaus' ears. Don't worry Chad, you still have a 28-point advantage.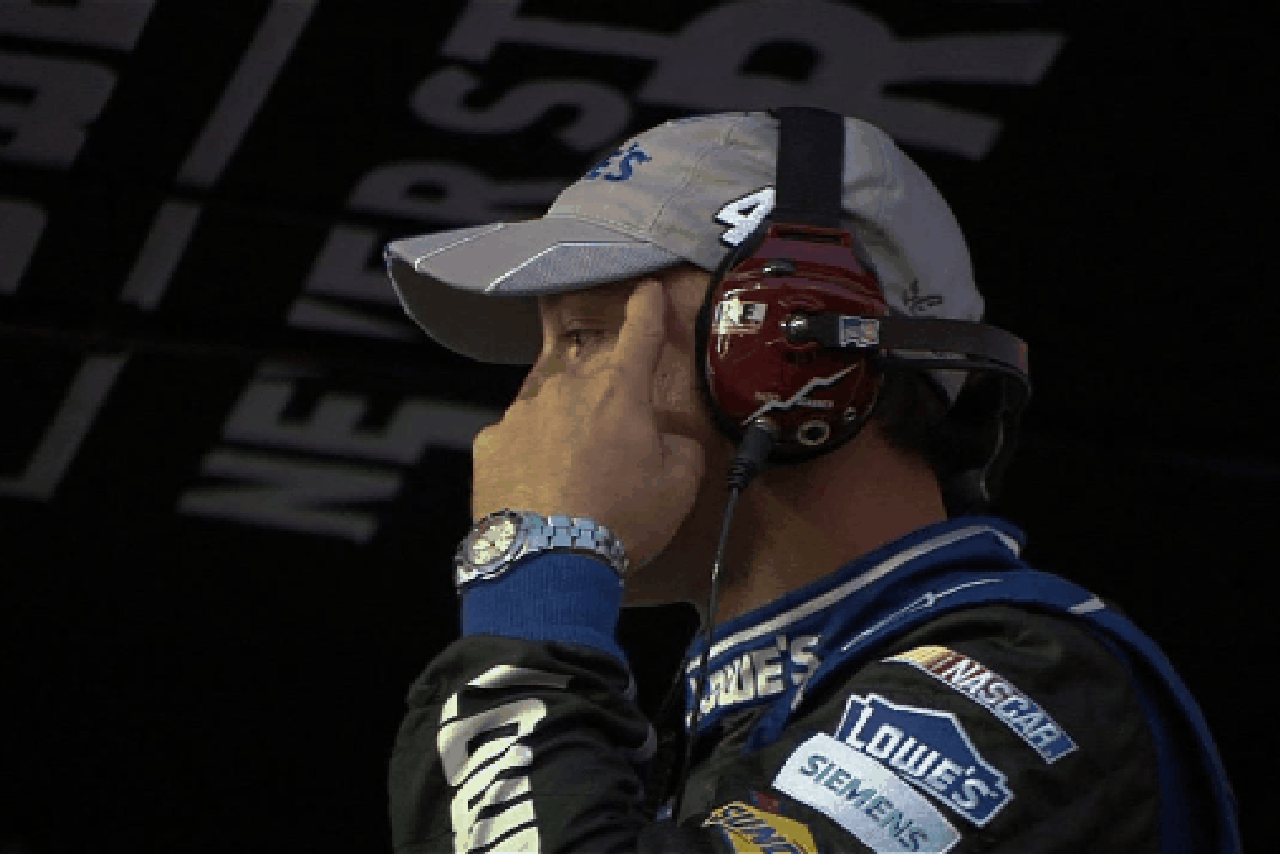 Finally, we know Kyle Busch is good at driving a race car, but he proved once again just how good he is at doing burnouts.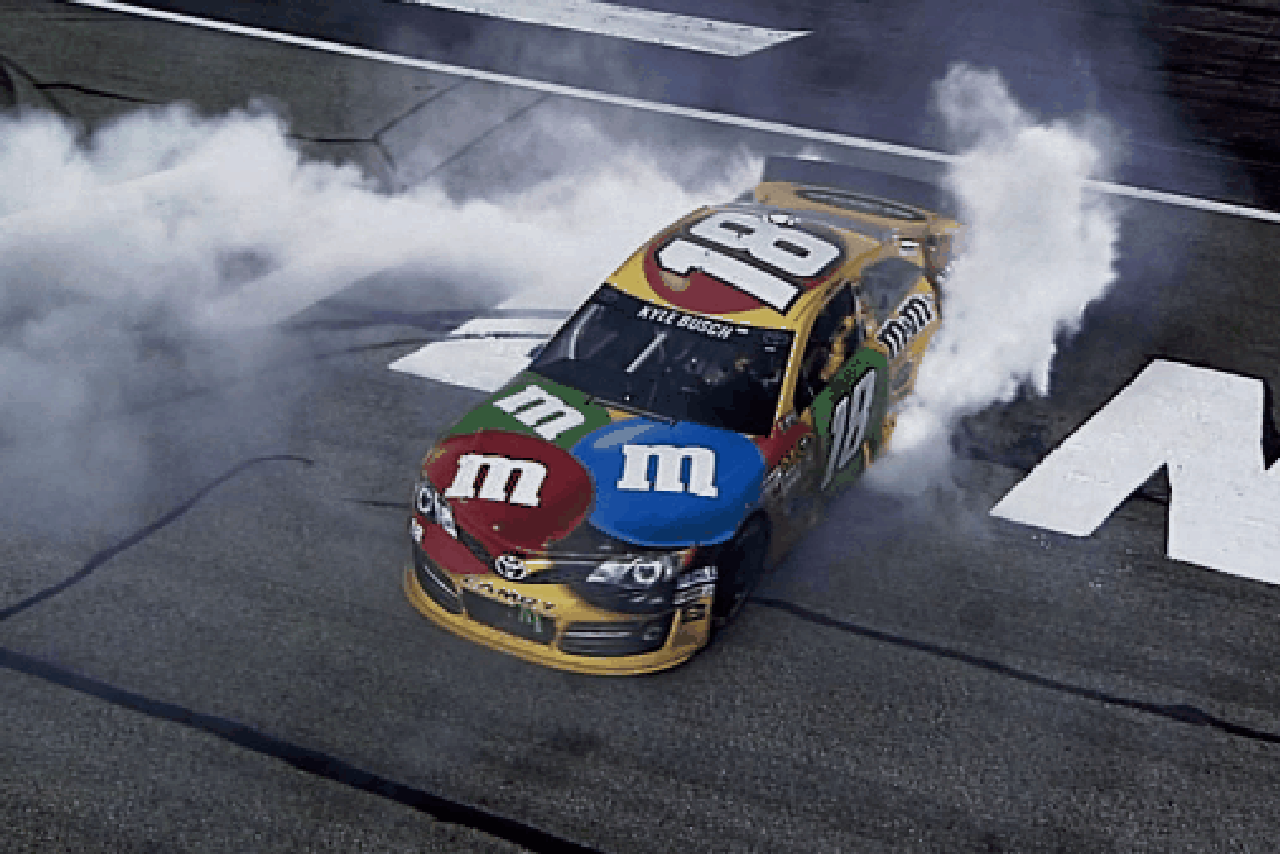 ---