Germany coach denies Popp concussed following Brian collision
Published
Jul. 1, 2015 4:40 a.m. ET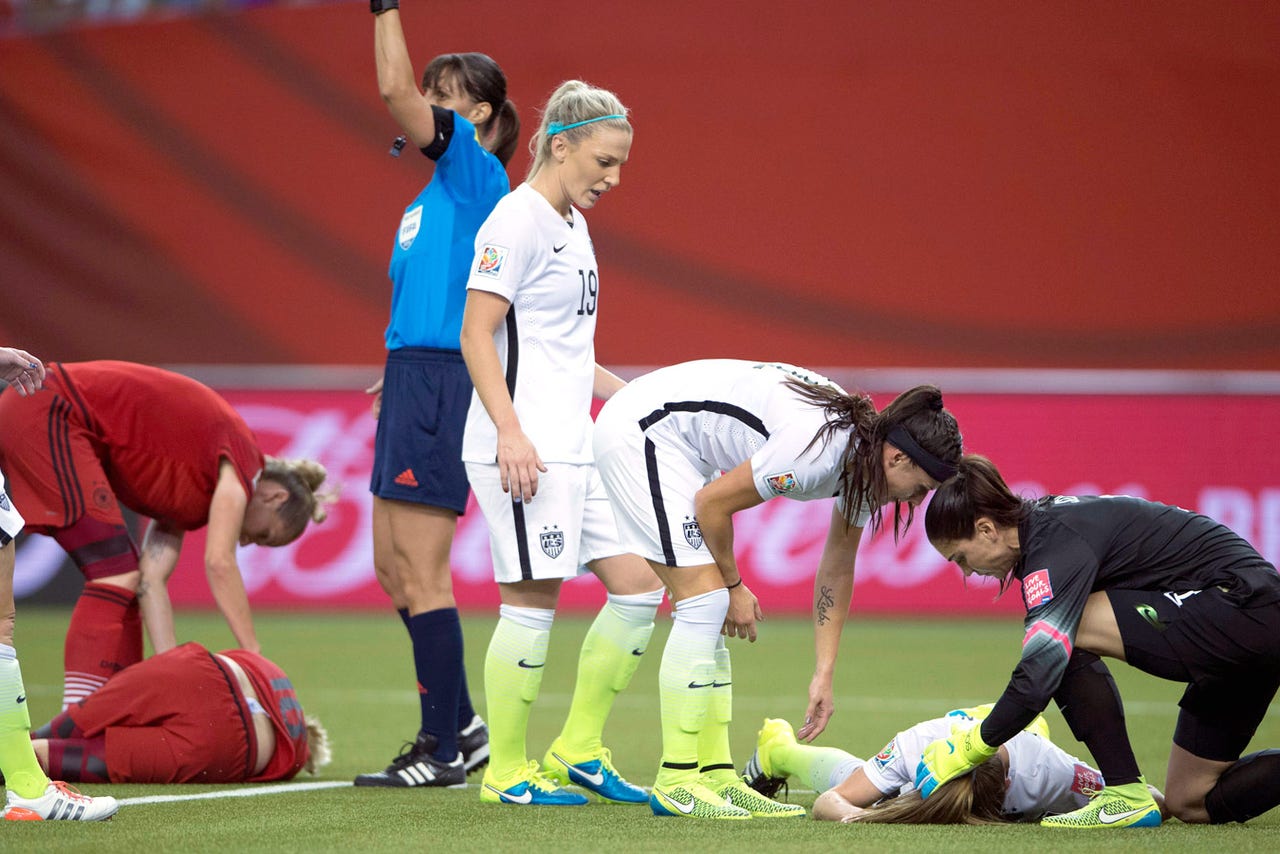 MONTREAL -- Germany coach Silvia Neid said forward Alexandra Popp did not have a concussion after banging heads with U.S. midfielder Morgan Brian in the first half of the women's World Cup semifinal.
Both returned quickly to the game.
''Alex had a laceration; she did not have a concussion,'' Neid said after the game, which the United States won 2-0 to reach the final. ''If it had been worse, we would have taken her out.''
Popp had blood soaking her hair after the collision in the penalty area in front of the U.S. goal. After being tended to by the medical staff on the field, both players left the match for a minute or so before returning.
Like many contact sports only recently coming to terms with the long-term risks of concussions, soccer has struggled to handle head injuries.
In the men's World Cup final in Brazil last summer, Germany midfielder Christoph Kramer stayed in the game after colliding with Argentina defender Ezequiel Garay. Kramer later had to be helped off the field and said he couldn't remember much from the collision - signature symptoms of a concussion.
Concussion researchers say sports need to develop protocols that do not rely on players and team doctors - who might have a conflict of interest that puts the athlete's health second to the desire to win - to assess their condition. Some suggest neutral doctors, and others want soccer to waive its three-substitute rule for a concussed player.
Neid said that was unnecessary, at least in this case.
''(Popp) was just bleeding a bit but she felt well, and she told me so,'' the coach said. ''Why would I take her out then, if the player says to our doctor that she's well and our doctor can verify that?''
---
---