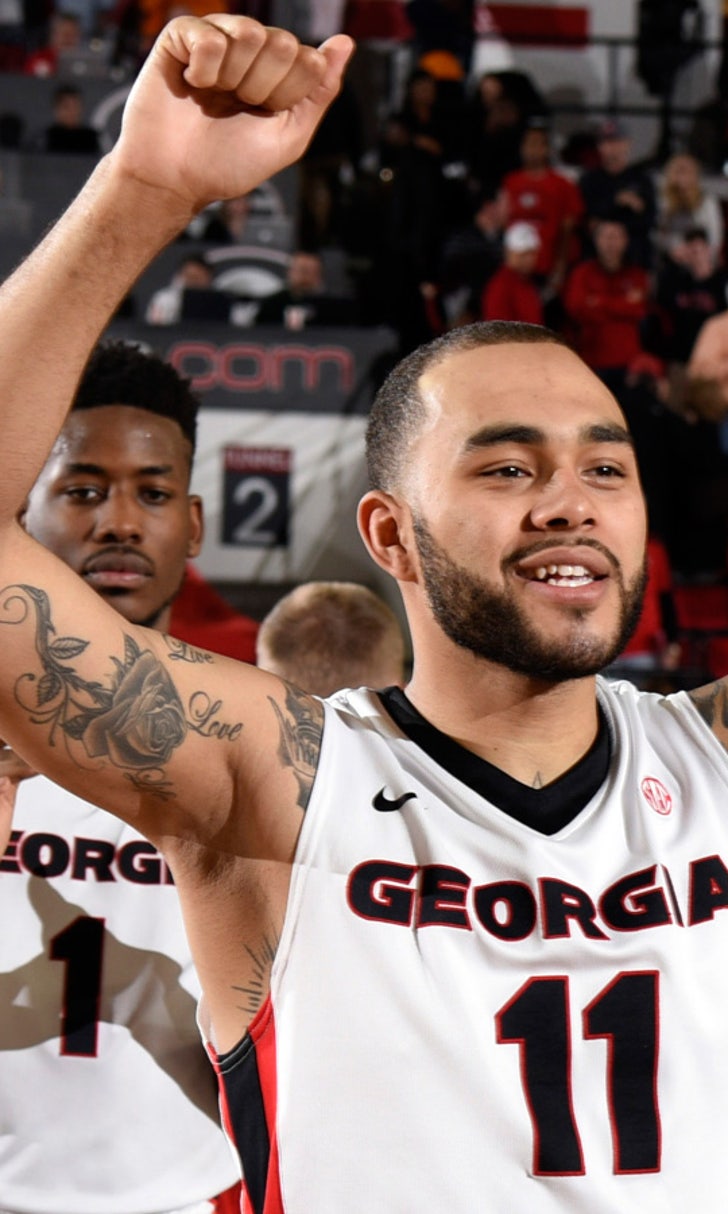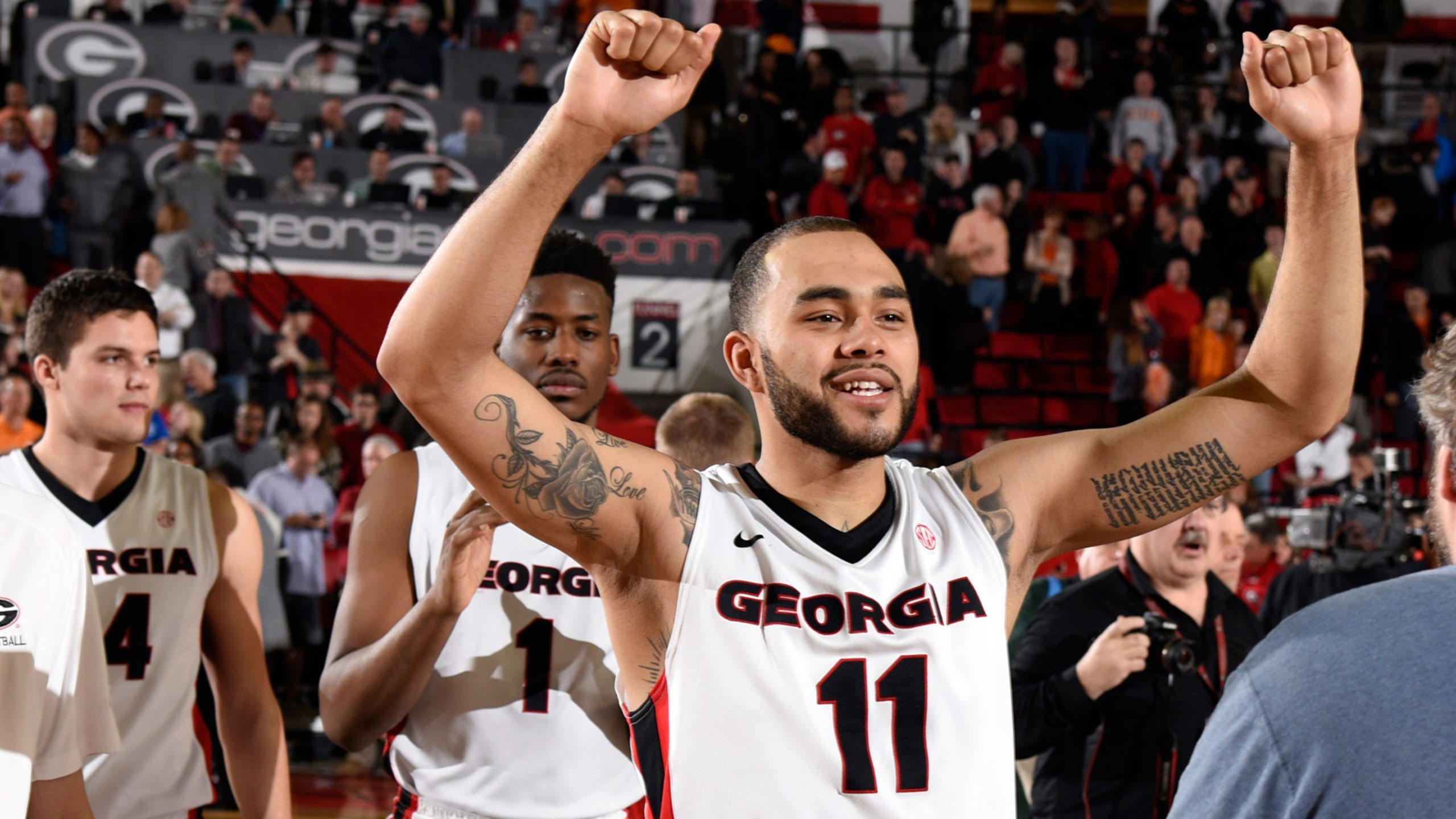 Georgia holds off late flurry from Volunteers despite 20 turnovers
BY foxsports • February 7, 2015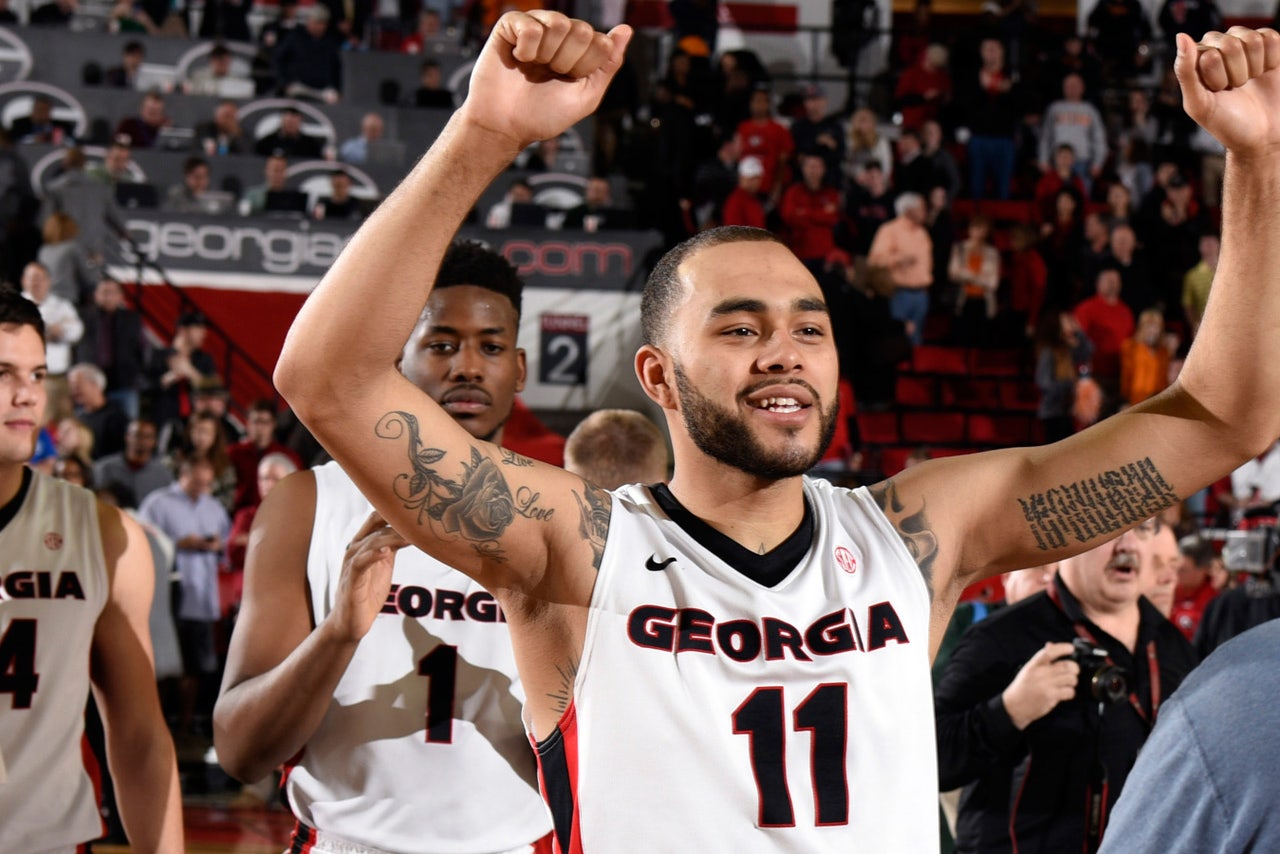 ATHENS, Ga. -- Georgia head coach Mark Fox didn't pull any punches when he spoke about his team's 20 turnovers in Saturday's win over Tennessee. He didn't apologize for the victory though either.
"It's not about whether you have a girlfriend that's pretty or a girlfriend that's ugly," said Fox about Georgia's less-than-perfect win. "It's whether you have one."
Fox said he didn't care about anything other than adding the mark in the win column. There will obviously be teachable moments after he watches film, though.
With their 20 turnovers, Georgia tied a season high and set a new mark for miscues in regulation (the Dawgs' other game with 20 turnovers was a double overtime loss to LSU). There were times when Georgia seemed befuddled by Tennessee's defense
"We had some turnovers, just some bonehead plays," said Fox. "Let's be honest, [they we're] bonehead plays. I didn't make those plays in the fifth grade. We've got to get better there."
When the Dawgs we're floundering on offense, they were shooting phenomenally.
Georgia nailed 21 of 38 shots (55.3 percent) and actually had a down second half when its conversion rate was only 50 percent. The Dawgs built a seven-point halftime lead on 61.1 percent (11 of 18) shooting.
Three Georgia players reached double figures. Nemanja Djurisic, Charles Mann and J.J. Frazier each finished with 10 points. Starters Marcus Thornton and Kenny Gaines, combined with Yante Maten to help the team with eight, seven and six points, respectively. It was a balanced scoring affair for the Dawgs.
Two players stood out on offense, however. Frazier was a catalyst in the second half, and Georgia's entire offensive philosophy changed with Thornton back in the fold.
Thornton missed the last two Georgia games because of a concussion, and was cleared just on Saturday morning to play. He logged 26 minutes even though Fox said the senior was worried about conditioning.
"I think he played very well considering he hasn't practiced and hasn't been touched," said Fox. "We ran him in and out, up quite a bit. It was certainly good to have him back. It made us much more efficient offensively."
Frazier called Thornton this team's rock. As a fifth-year senior, the Dawgs look up to Thornton as a stabilizing force, not so much schematically, but from a mental standpoint. Frazier said this team looks to Thornton to drive the push into postseason play. He was happy to have Thornton back, but it was more because of his intangibles.
What truly pushed Frazier though, was finally breaking out of a shooting slump.
After he missed his only two shots in the first half, Frazier misfired on his first try in the second half too. It took him almost six minutes to attempt another shot. At the 10:31 mark, Frazier landed his first 3-pointer.
"I was just like 'Thank God' he heard my prayer," said Frazier. "When you're a shooter and the first few shots are bad misses, now you're trying to figure out what you've got to do to get in a rhythm. I just tried to keep shooting good shots. When the first one went in it just felt really well. So I just wanted to take a good one on my next one,"
Frazier nailed his second long-distance shot 53 seconds later. Then another 2:20 later. His two 3-pointers in the final 10 minutes of the game, both times pushed Georgia's lead to nine points.
Fox said his team works best when multiple players perform.
"When we spread things around, we're a solid basketball team" said Fox. "J.J. [Frazier] was patient in the first half and then took advantage of his opportunities in the second."
Every time Tennessee looked like it was about to get back into the game in the second half, Frazier did something to lift the Dawgs. If it wasn't a 3-pointer, Frazier was sinking free throws, at least one.
Frazier sunk a free throw with 19 seconds to play to give Georgia a three-point lead. That point ended up being extremely important because when he missed the next free throw, the Volunteers were forced to scramble to shoot from beyond the arc.
Tennessee had two chances to tie the game in the final seven seconds. Robert Hubbs missed on a decent look, and then Josh Richardson fought for a ball in the corner and heaved a shot that barely had a chance.
Because neither shot went in, and partly because Frazier found his shooting stroke in the second half, Georgia won its 15th game of the season.
---