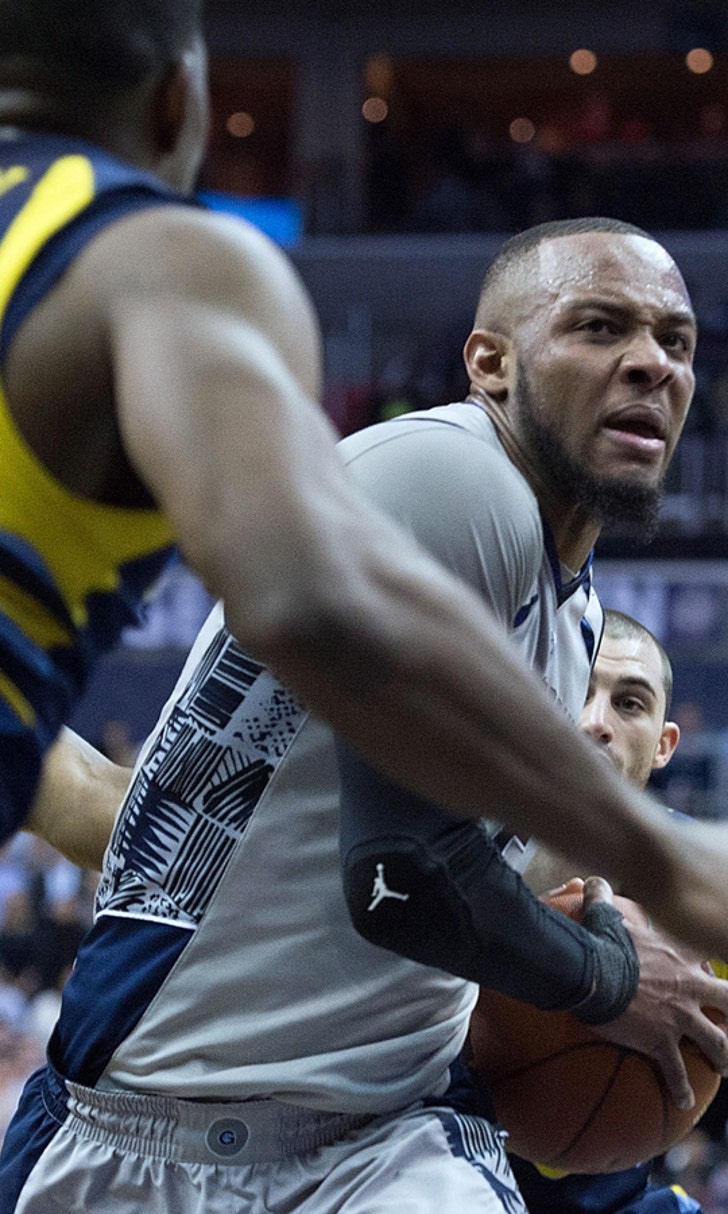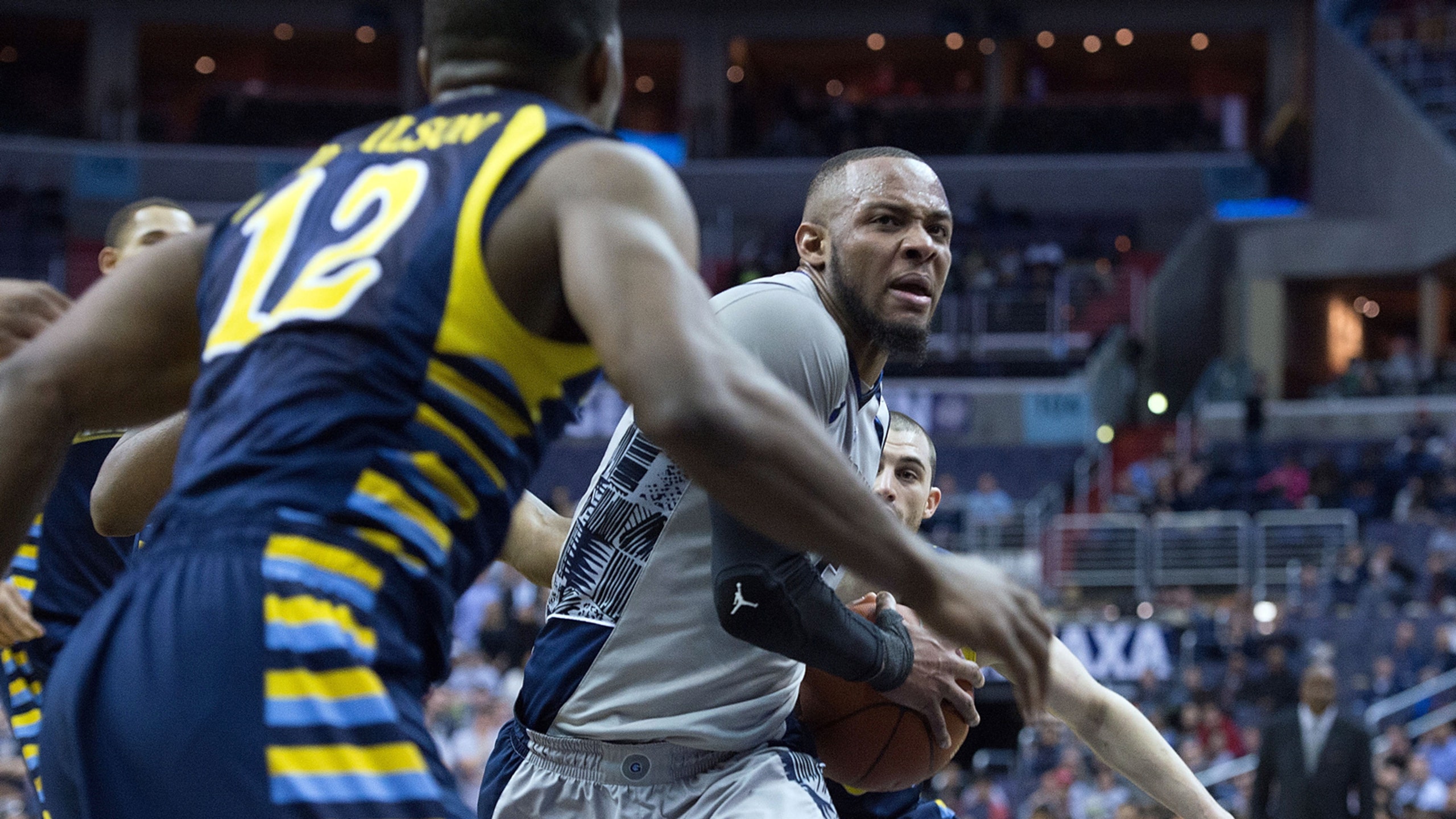 Georgetown fends off Marquette, 65-59
BY foxsports • January 6, 2015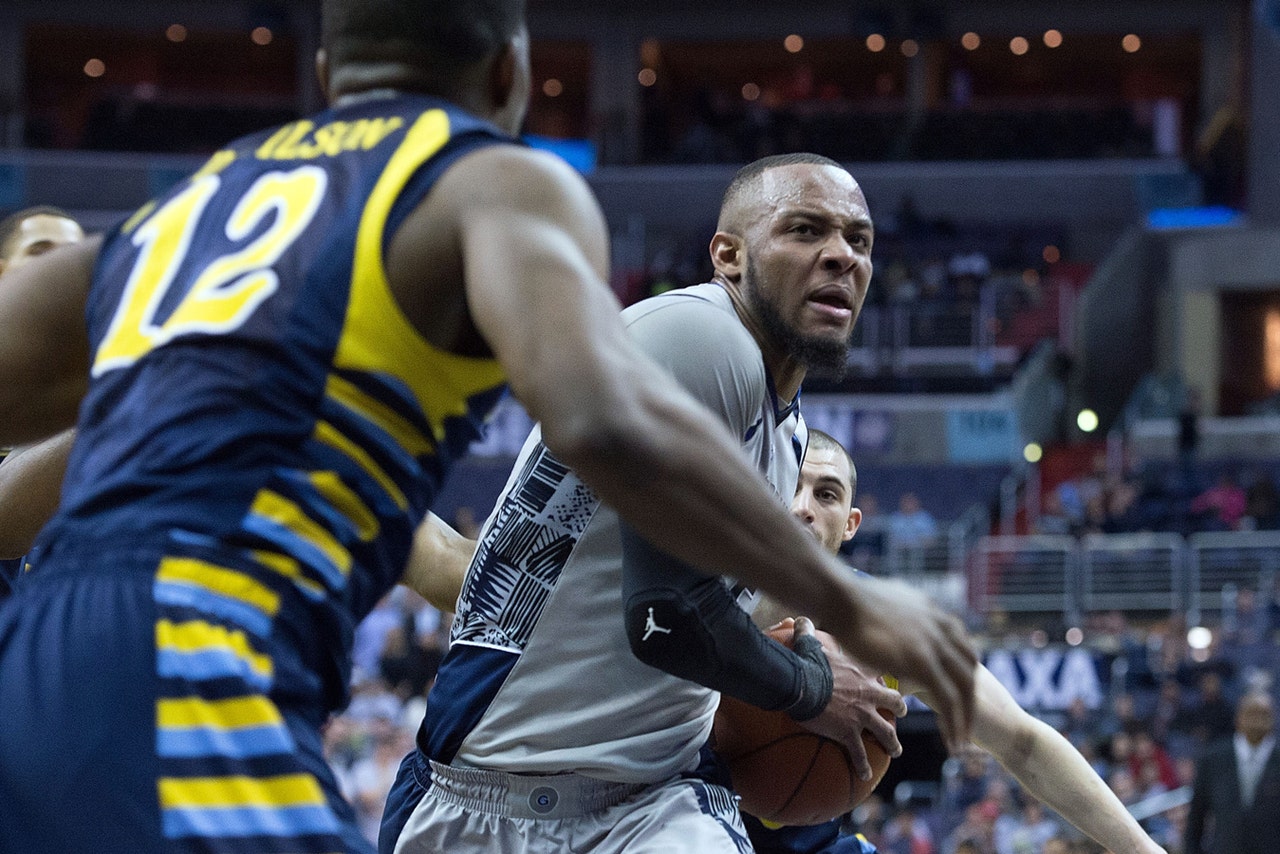 WASHINGTON -- D'Vauntes Smith-Rivera wasn't having much of a game, and Georgetown as a whole had scored only one field goal in nearly 15 minutes, allowing Marquette to cut an 11-point lead to one.
But the Big East preseason player of the year made the shot that reversed the momentum, driving into traffic and nailing a 10-foot jumper with a little more than one minute remaining. He then made 5 of 6 free throws in the final 30 seconds as the Hoyas held off the Golden Eagles 65-59 Tuesday night.
"If he can't close and help us hang on, then we're in trouble," Georgetown coach John Thompson III said. "He did what he was supposed to do at the end of games."
Smith-Rivera finished with 15 points on 4-for-10 shooting, including 2 for 7 from 3-point range. Jabril Trawick added 13 points, and Joshua Smith had 12 points and 10 rebounds for the Hoyas (10-4, 2-1) in their first game since dropping out of the AP Top 25.
Georgetown has won two straight after a loss at Xavier to open conference play. An impressive freshman class has stepped up in both games, but junior point guard Smith-Rivera remains the undisputed leader.
"I just knew down the stretch that my team eventually was going to rely on me to show up," Smith-Rivera said, "so I just moved to make a play and stop the bleeding a little bit."
Luke Fischer battled foul trouble to go 6 for 6 from the field and score 13 points for the Golden Eagles (9-6, 1-2). Matt Carlino had 16 points but went 2 for 8 from 3-point range.
Georgetown led 42-31 early in the second half, but the Hoyas stopped making buckets and relied on free throws as the lead dwindled. Smith's layup with a 4:03 to play ended the long field-goal dry spell.
Duane Wilson made it a one-point game with 2:06 remaining when he banked in a 3-pointer from the top of the key, but Smith-Rivera's basket with 1:10 to play gave Georgetown a 56-53 cushion. Carlino missed a 3-point attempt that would've tied it in the final minute, and L.J. Peak made two free throws as the Hoyas began icing the game from the free-throw line.
Georgetown made 21 of 24 free throws in the second half, helping compensate for a 6-for-18 half from the field, including 0 for 6 on 3-pointers.
"We held them to two field goals in the last 16 minutes of the game, and so I have a hard time faulting our defense," Marquette coach Steve Wojciechowski said. "The only thing I'd say is we have got to learn to play our defense without fouling."
---