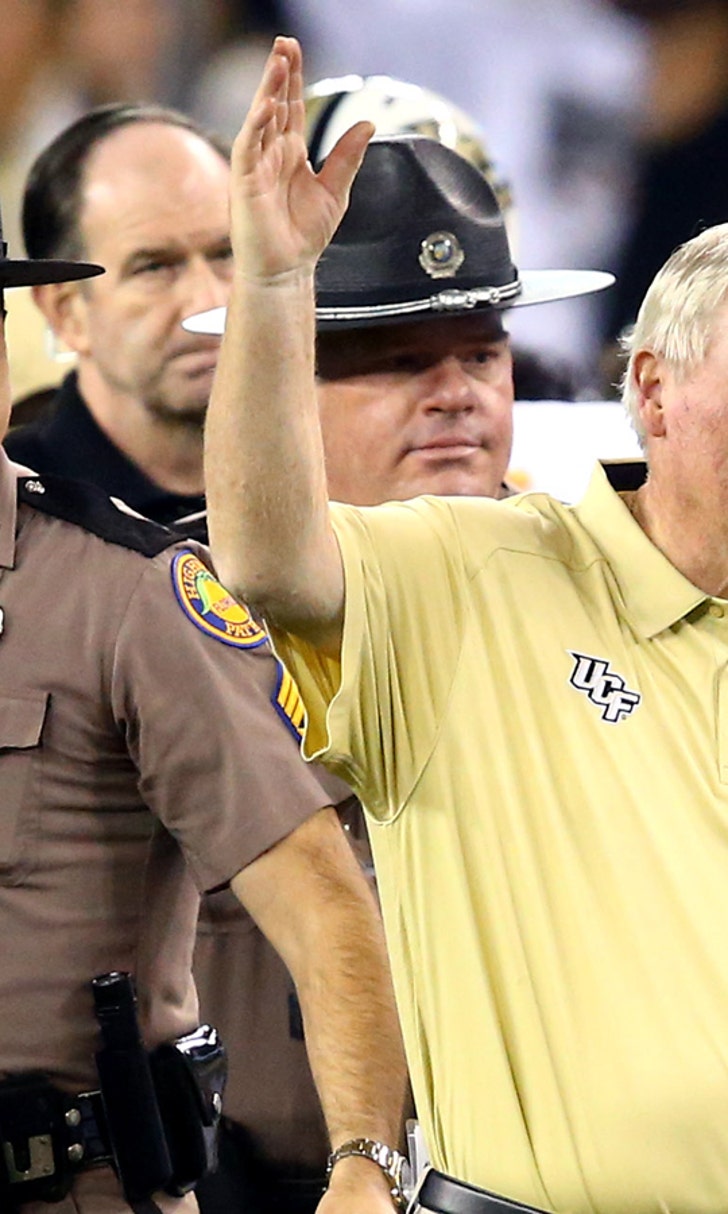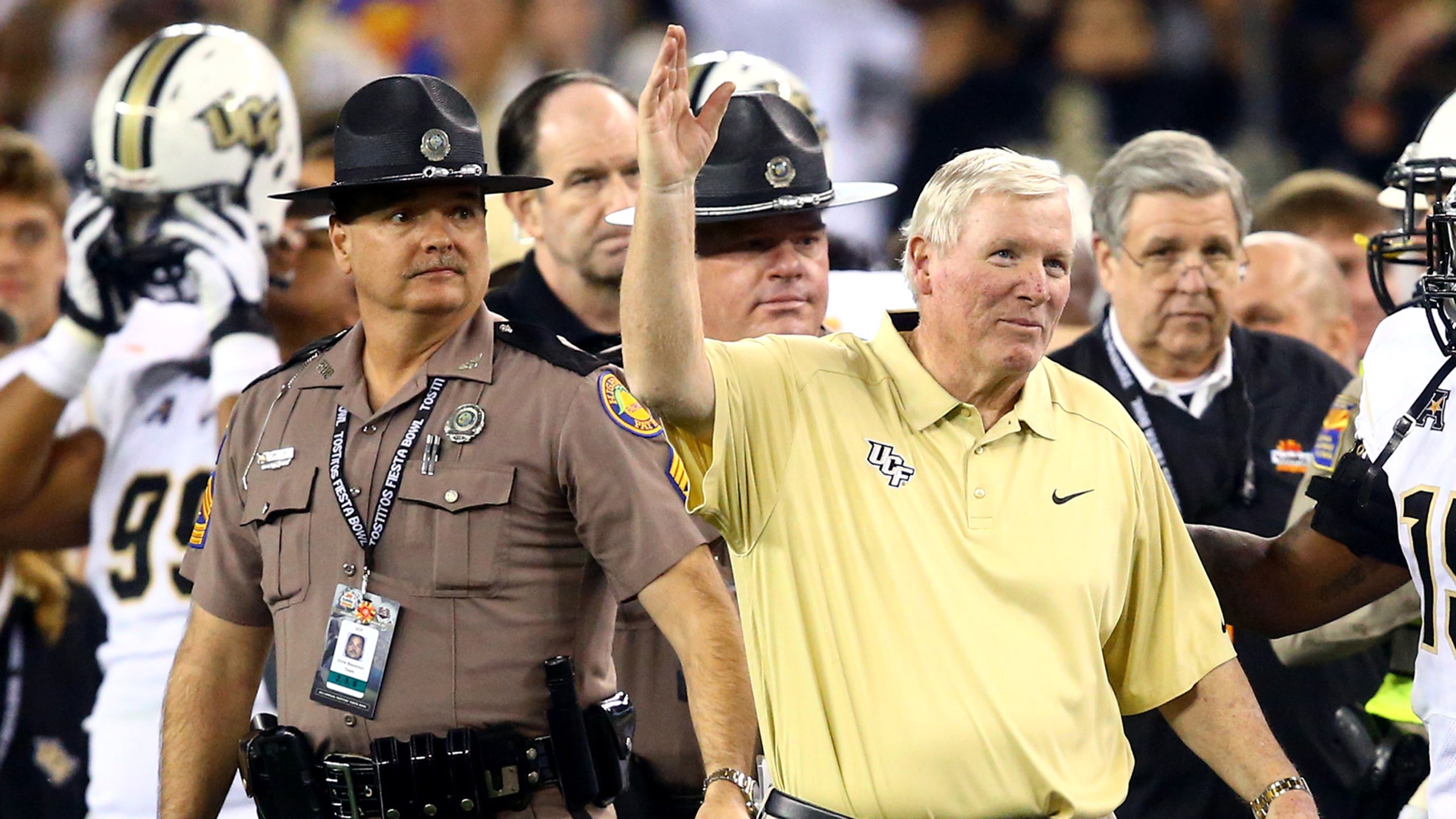 George O'Leary would like to see UCF in South Beach for bowl game
BY foxsports • November 18, 2014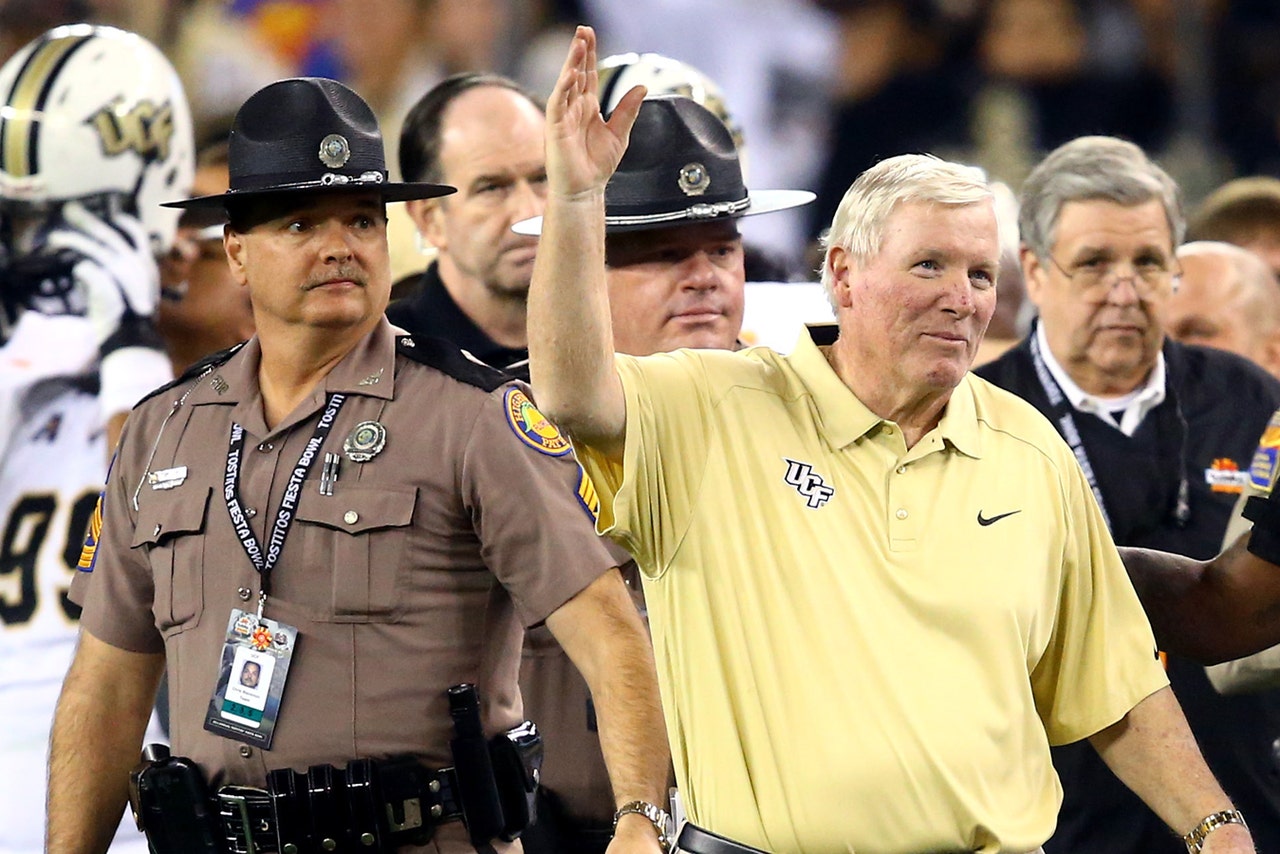 If UCF head coach George O'Leary had his druthers, his team would be in South Beach during bowl season, and playing in a rematch, no less.
The Knights (6-3) beat Tulsa on Friday night to become bowl eligible, and the coach had a particular preference for where UCF would end up in the postseason.
"If you're not in a New Year's Day bowl, I like to go before Christmas," O'Leary said in weekly press conference. "That's how I like to do it. I think it's hard for kids to be away for a game over Christmas when their family's not there. I just haven't had good experiences with that in all the bowls I've been to. The way the bowls line up right now, there's only one before Christmas, I think."
For 2014, the first year of the College Football Playoff, the highest-ranked champion from the "Group of Five" (AAC, Conference USA, Mid-American, Mountain West, Sun Belt) is guaranteed a spot in either the Cotton, Fiesta or Peach bowls, if they are not selected for the playoff.
UCF is unlikely to earn that berth, currently sitting in a tie for second place in the AAC and also behind mid-major teams Marshall (10-0 in C-USA), Colorado State (9-1 in MWC) and Boise State (8-2 in MWC) in the conventional polls.
That leaves the Knights with the five bowls with AAC tie-ins: Miami Beach Bowl, Dec. 22; St. Petersburg Bowl, Dec. 26; Military Bowl, Dec. 27; Armed Forces Bowl, Jan. 2; Birmingham Bowl, Jan. 3;
Of those, the Miami Beach Bowl is the only one to fit into O'Leary's criteria, including his desire to stay in state. BYU, which lost to UCF 31-24 in overtime in Orlando on Oct. 9, has already accepted a place in the bowl game.

"If you look at the game though, are they looking for a crowd? What are they looking for? If you're talking about putting people in the seats, we'd be the natural choice, even though it's a play over," O'Leary said of the benefits of possible rematch with BYU. "It was a great overtime game. So it's not like it was one team took it to the other team. ... I'm looking if you want to put fannies in the seats, then I think we'd be a logical choice. Especially the time of year that game is. It's early, isn't it?
"We'd have the best shot of putting people from down there, alumni, into the seats. It depends on what they're looking for. When you go to bowl games and on TV, you want people in the seats. That's the key."
---