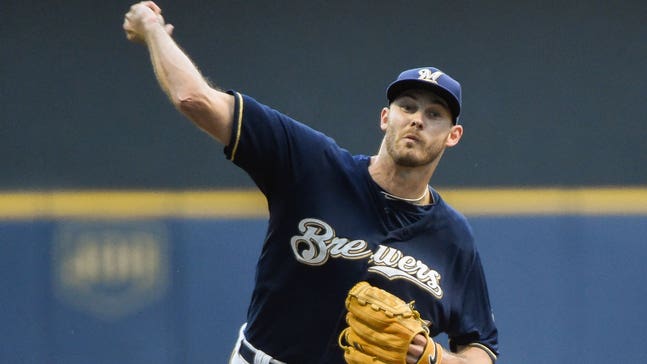 Gennett, Jungmann shine as Brewers top Rangers 5-2
Published
Mar. 18, 2016 12:55 a.m. ET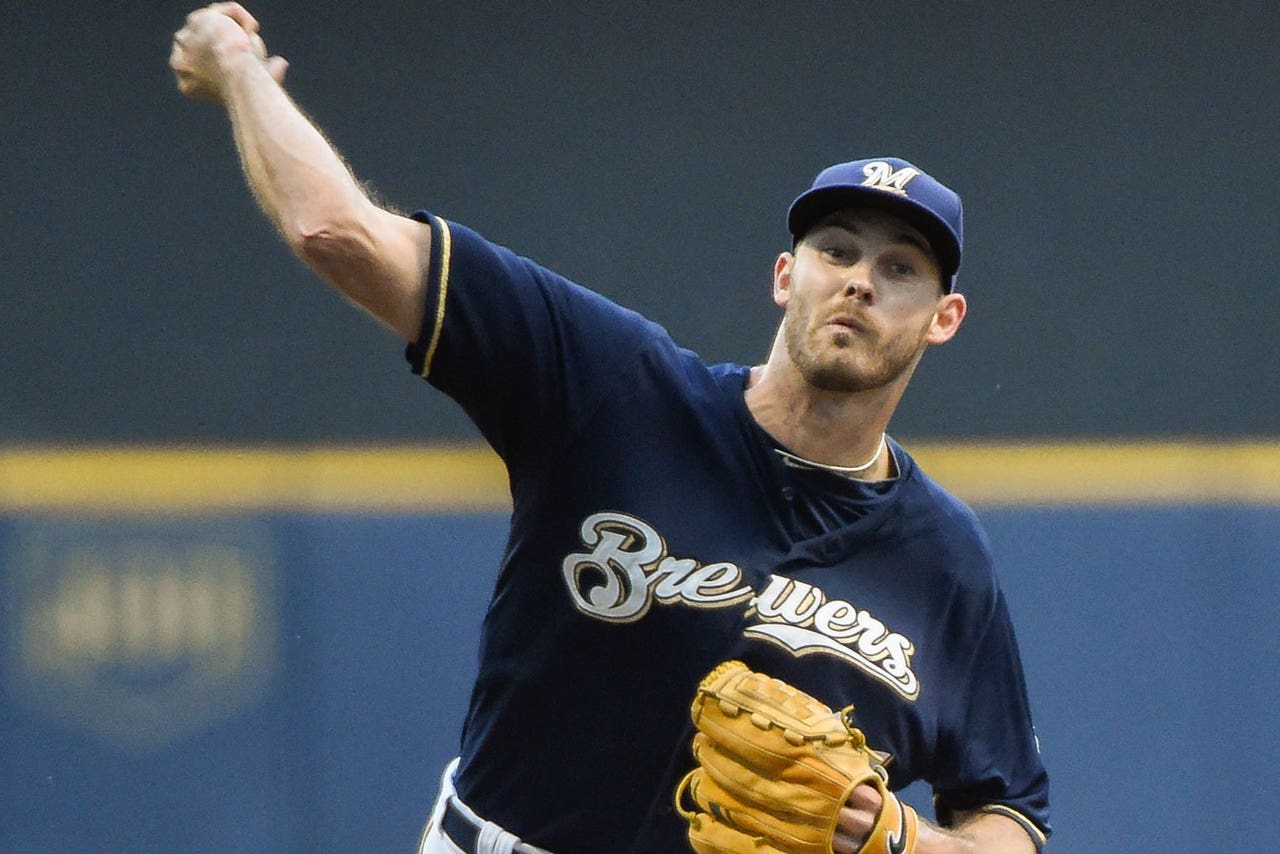 SURPRISE, Ariz. -- Taylor Jungmann allowed one hit over four scoreless innings, Scooter Gennett went 3 for 3 with a home run in his first spring game, and the Milwaukee Brewers defeated the Texas Rangers 5-2 on Thursday night.
Jungmann yielded a leadoff single to James Jones, who was caught attempting to steal second. Jungmann walked Prince Fielder with two out, and then retired his final 10 batters.
"I felt like I was searching a little bit, not only the first inning but the whole time I was out there," Jungmann said. "The results were good. You can't take too much from spring training. As much as I'm working on things, those hitters are working on approaches and swings and looking for certain pitches."
Gennett had been held out with a tender right throwing shoulder. He led off the game with a single, homered to begin a five-run third and doubled in the fourth before being lifted for a pinch hitter.
"I was happy with the three ABs," Gennett said. "I'm the type of person who wants to stay in and play, but there's an easing in process to me coming back. I've just got to do what they tell me."
Rangers right-hander Nick Tepesch, who did not pitch last season because of an elbow injury, allowed the first five batters to reach in the third and all scored. He faced 15 batters and nine reached on seven hits and two walks.
Rangers closer Shawn Tolleson, who had been out with a back problem, pitched a scoreless sixth, allowing one hit.
"I was excited to get out there and pitch in that kind of environment for the first time in a while," Tolleson said. "Most importantly I felt really good. All my stuff felt good. My back had no issues."
STARTING TIME
Brewers: Jungmann lowered his ERA to 1.08 in three spring starts.
"You get to that first outing once the season starts, nobody is going to ever remember any of these stats," Jungmann said. "I don't take anything of this seriously really when it comes to stats."
Rangers: Tepesch allowed the first two batters to reach in the first two innings on three singles and a walk but got out unscathed. He failed to pitch out of danger in the third, before being pulled with his pitch count at 56 with only 28 strikes.
DESMOND IN CENTER
Texas' Ian Desmond, who was primarily a shortstop with the Nationals, made his center field debut. He committed an error in the third when Ramon Flores' single got past him.
"The ground-ball error was different for me," Desmond said. "That's the first time I've ever had a ball where I had my complete back to the play."
BACK FIELD ACTION
Rangers RHP Colby Lewis pitched for Triple-A Round Rock against the Padres' Triple-A El Paso club, allowing four runs and seven hits in 3 1-3 innings. He threw 57 pitches. 2B Rougned Odor, who has been out 10 days with a tight right oblique, went 2 for 4 with a double.
TRAINER'S ROOM
Brewers: Rookie RHP Yhonathan Barrios has yet to pitch because of a shoulder injury and is seeking a second opinion. Records are being sent to Dr. James Andrews.
Rangers: RHP Yu Darvish threw a 25-pitch bullpen on the one-year anniversary of his Tommy John surgery. ... OF Shin-Soo Choo was out with back stiffness. ... SS Elvis Andrus and OF Josh Hamilton were sent home with illness. ... Rangers RF Ryan Cordell left in the seventh when he rolled his right ankle.
NEXT UP
Brewers: RHP Chase Anderson will make his fourth start Friday against the Reds.
Rangers: Minor league RHP Victor Payano will start a split-squad game against the Mariners. LHP Derek Holland will start against the Royals at San Antonio.
---
---