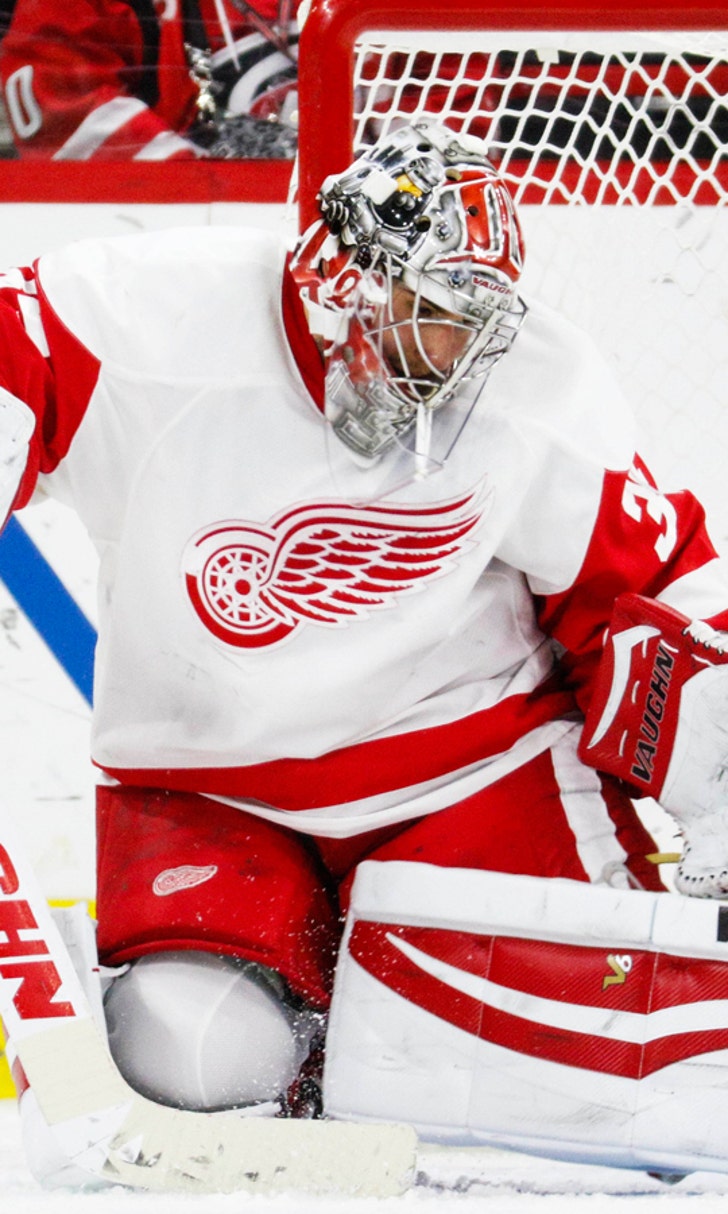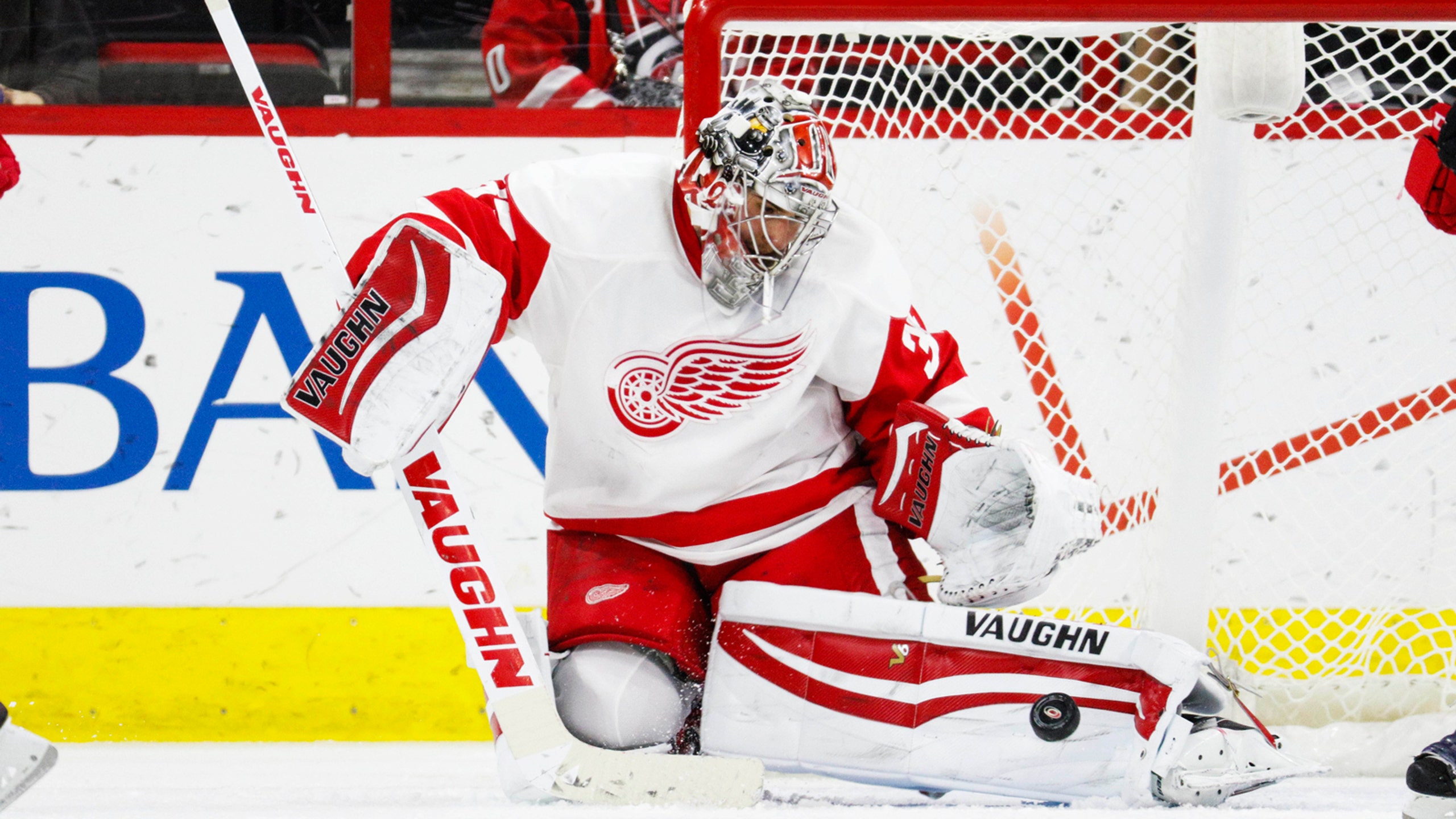 Gave: When called, backup Mrazek stands tall in goal for Red Wings
BY foxsports • December 8, 2014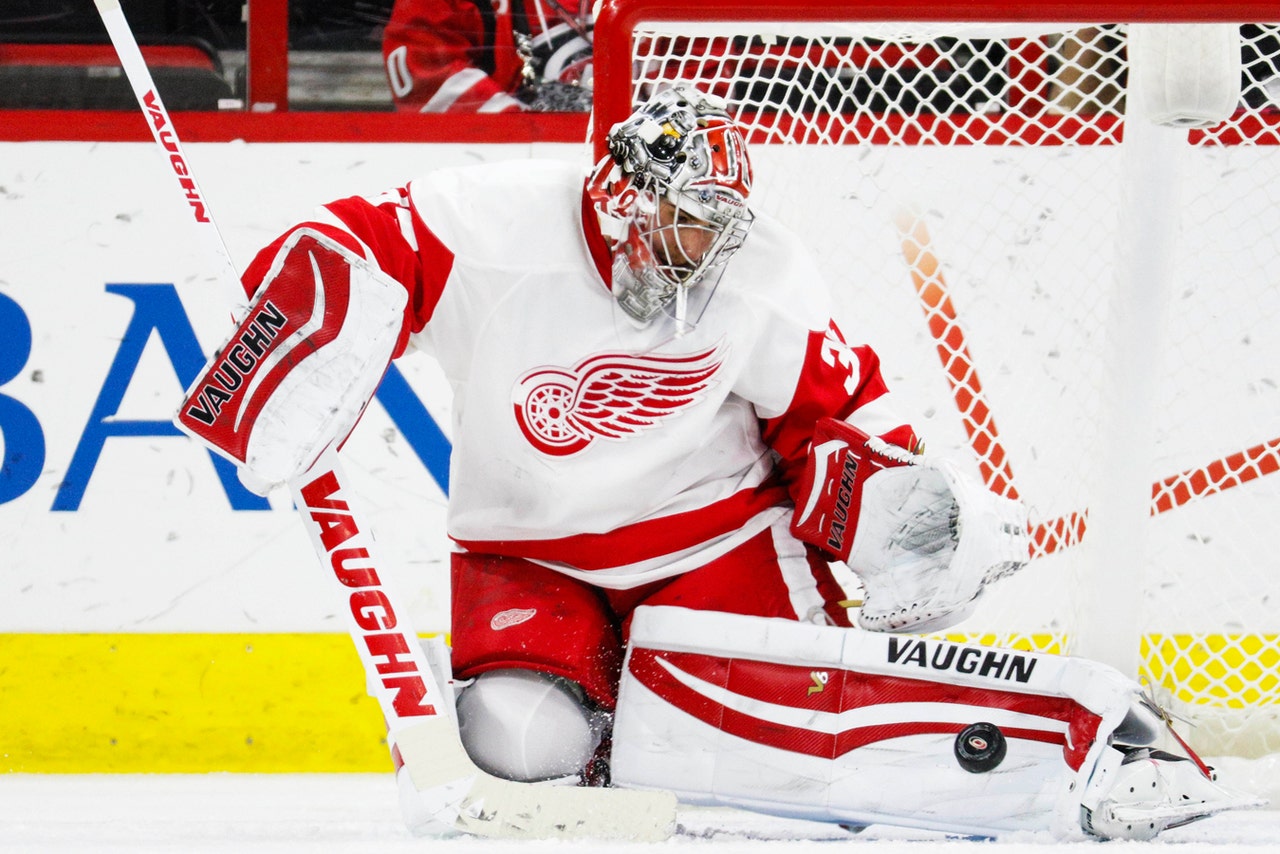 Size has always mattered in the modern NHL. Smaller players often struggle for the opportunity to prove they belong, while the big guys always seem to get the chance to prove they don't.
These days, that includes goaltenders.
In recent years, we've seen a dramatic increase in the number of towering goalies in the crease. With guys like "Big Ben" Bishop winning like he has behind a great team in Tampa Bay, who can blame teams for wanting a 6-foot-7 goalie of their own?
Typical throughout sports, the NHL is a copycat league. But the fascination with size has gotten to the point that one of the Red Wings' concerns about goalie Petr Mrazek is his size. And he's 6-foot-1. This is how carried away the league has become.
Mrazek is the guy the Wings want as their backup to Jimmy Howard. But because they worried that he might be a bit frail, they signed Jonas Gustavsson (6-3, 192) for another year to give Mrazek one more season in the minors to mature physically. But now that Gustavsson is out long-term with a shoulder injury, Mrazek gets a chance to play every fourth or fifth game.
And all he's doing is proving he belongs.
Serving as a caddy to workhorse-like Howard having a year like he's having is one of the best gigs in hockey. And one of the worst. It's difficult to stay sharp when you play 2-3 times a month or so for a team used to winning. Which only increases the pressure on the backup to instill the same level of confidence among teammates as they have in their starter.
So far, so good for Mrazek, coach Mike Babcock said.
"He's 3-0. That's all you can ask for is a guy to win when he starts," he said. "The team bailed him out against New Jersey, but other than that he's been solid."
Mrazek gave up seven goals in his first two starts, including four in two periods against New Jersey on Nov. 28. But then he shut the door, enabling his teammates to tie the game and send it into overtime -- and Mrazek stoned the Devils in the shootout.
"We still got the two points," he said. And considering how the Wings have performed in shootouts this year, that extra point was roundly appreciated.
Sunday's 3-1 victory at Carolina was telling in several respects. With the Wings playing their second game less than 24 hours after a 3-2 win Saturday night at the Joe over the New Rangers, their legs were a bit tired, and they allowed the Hurricanes far too many quality shots. Mrazek faced 35 of them in all and stopped 34.
His teammates, however, threw their bodies in front of 18 more shots that didn't get to the net. And that says a lot about how they feel about this goaltender.
But back to the size issue for a moment.
Mrazek is listed at 6-1, 187 pounds. The best goaltender who ever strapped on the pads was 6-1, 166 pounds -- and he won a Stanley Cup with Detroit 10 seasons ago. Dominik Hasek could look pretty frail, too, when he took all that gear off. But he won hockey games, and what else matters? Coincidentally, those two grew up about three hours apart in the Czech Republic.
While big goalies can look quite imposing in their nets, size doesn't always translate into success.
Dallas installed 6-5 rookie Jussi Rynnas in goal against the Wings last week, and he couldn't stop a beach ball in 5-2 Detroit victory. He took up a lot of space, but it takes more than that to succeed in this league.
Ask Mike Vernon (5-9), who was in goal for Detroit's Stanley Cup title in 1997. Or Chris Osgood (5-10) who led the Wings to the title the following year. Howard, for the record, is listed at 6-1, and about 210 pounds.
Big goalies might look good in net, but they look just as bad as all the rest if they can't stop the puck.
---