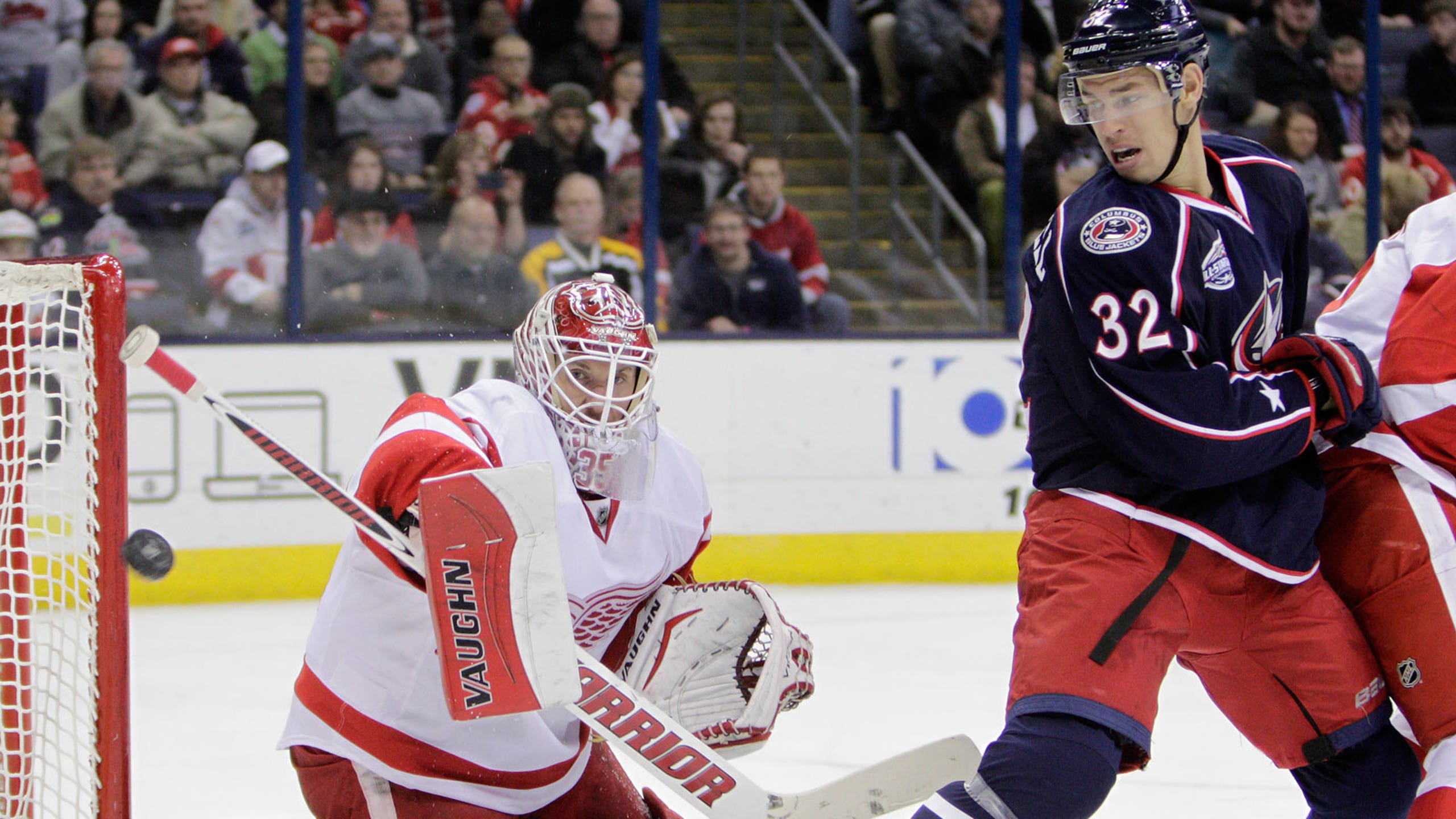 Gave: Sweet dreams for Red Wings coach Mike Babcock
BY foxsports • November 19, 2014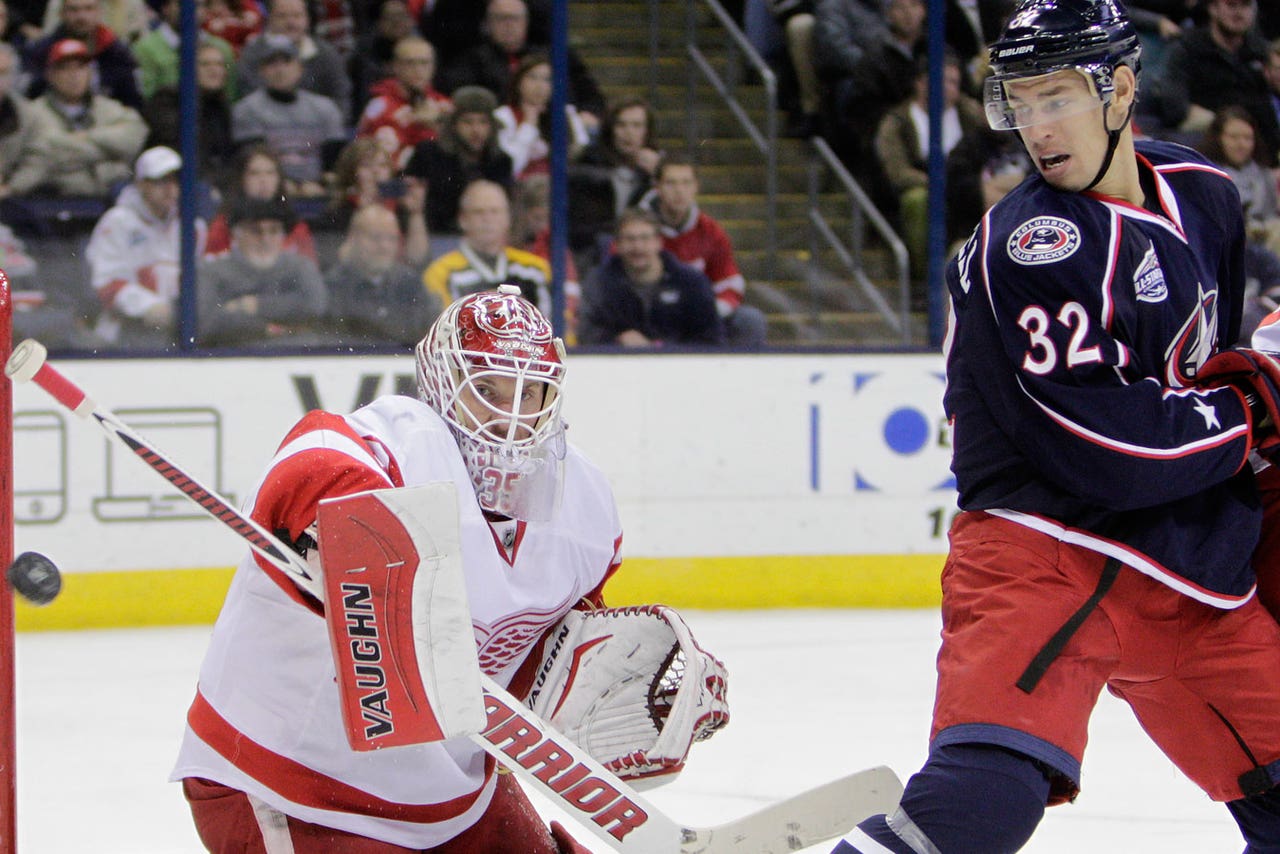 If you've ever wondered what hockey coaches like Mike Babcock dream about at night, take a look at the game summary after Tuesday's victory at Columbus.
His Red Wings played a near-flawless game, winning 5-0. But the score barely begins to tell the whole story.
This victory came on the road. After a clunker at home Sunday against Montreal. Without their best player, again. And without their captain having to put the team on his back, as he's done so often in this young but inspiring season.
These are the kinds of games in which coaches and fans can learn a lot about their teams. And this game gave everyone a lot to like.
It started and ended in goal with Jimmy Howard, who's having an outstanding season. After his first shutout, his goals-against average ranks among the top handful of goaltenders in the league, and his save percentage is among the top 10.
We might be witnessing a player just reaching his prime at the perfect time. Now if he can just get a handle on those shootouts.
Regardless, goaltending like this can take a team deep into the postseason, when the league dispenses of the silly shootout rule and teams play hockey until a team scores an actual goal to win it.
But the part Babcock really had to appreciate Tuesday was the how the scoring was spread out in an attack that outshot the opponents, 40-28. No fewer than 12 players earned points for the Wings, and none of them were named Zetterberg -- although he acquitted himself nicely with a defensive play that might have saved Howard's shutout.
Four defensemen were among the scorers, and none of them were named Niklas Kronwall. Brendan Smith was especially effective on the back end, contributing two assists, finishing plus-3 and drawing a fighting major in a tussle with Nick Foligno, whose father, Mike, was a popular Red Wings player in the early 1980s.
On a night when Pavel Datsyuk wasn't available again because he was nicked up, Zetterberg and Kronwall didn't have to do everything -- as they've often been asked to do -- because a young supporting cast was outstanding.
Babcock has been appealing to his team for more support from secondary players, especially those who draw paychecks for their offensive acumen. And on this night, they got it from everyone.
Especially the line of Darren Helm, back at center and flanked by Daniel Cleary and Tomas Jurco. The unit contributed two goals -- one each by Helm and Jurco -- among four points, with six shots on goal.
Jurco's goal came on the power play, and Gustav Nyquist scored his team-leading ninth goal, also with the extra man, as the Wings clicked on two of five chances against the shorthanded Blue Jackets.
But once again, one of the leading plot lines of this game was the work of Drew Miller, Joakim Andersson and Luke Glendening. To refer to this unit as the fourth line is a disservice to these players and how they're playing, and particularly misleading in terms of how they're deployed by Babcock.
Truth be told, in order of importance to the team, this is arguably the second line, especially considering how it's called upon to do so much of the heavy lifting against the other teams' top scoring unit. And the Glendening line -- for he is the motor that makes it run -- was brilliant again Tuesday.
These defensive specialists also helped the Detroit penalty-killing units keep the Columbus power play off the board in all three chances.
All in all, a great evening for fans who should be getting excited about this team. And an even better one for a coach who could use a decent night's sleep.
Even for guys like Babcock, who can always find room for improvement.
---