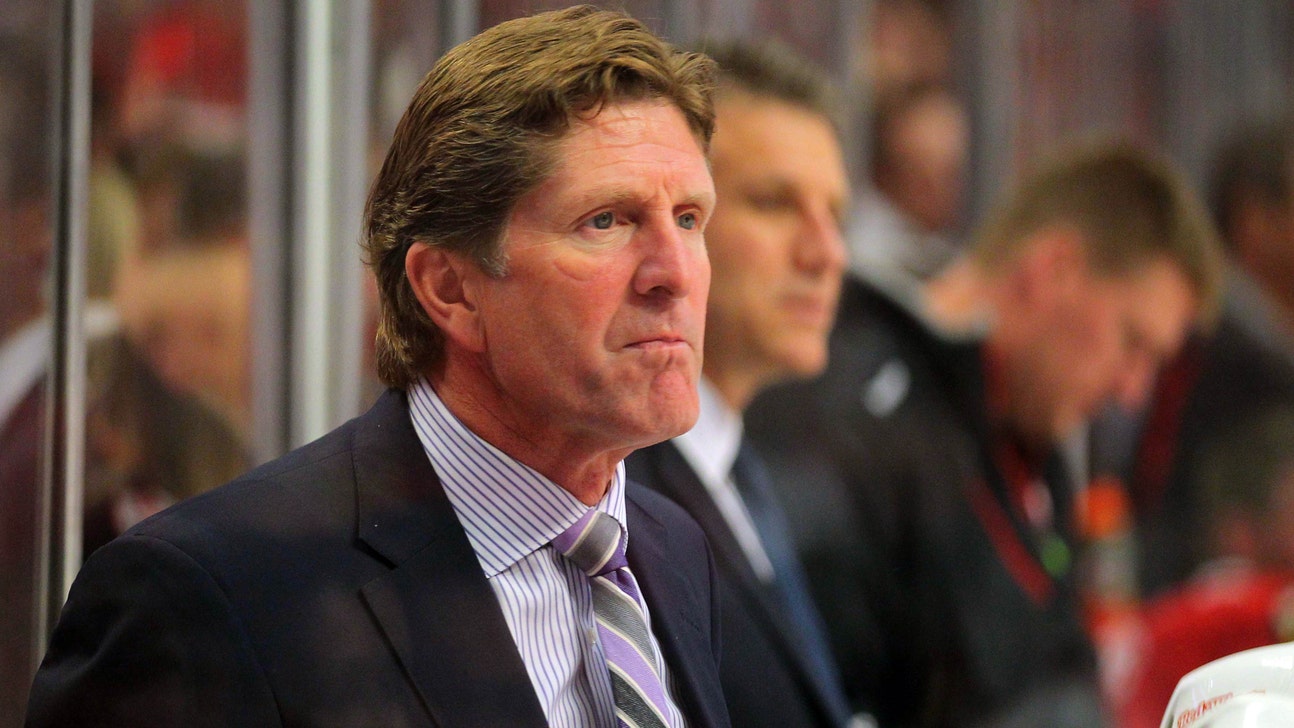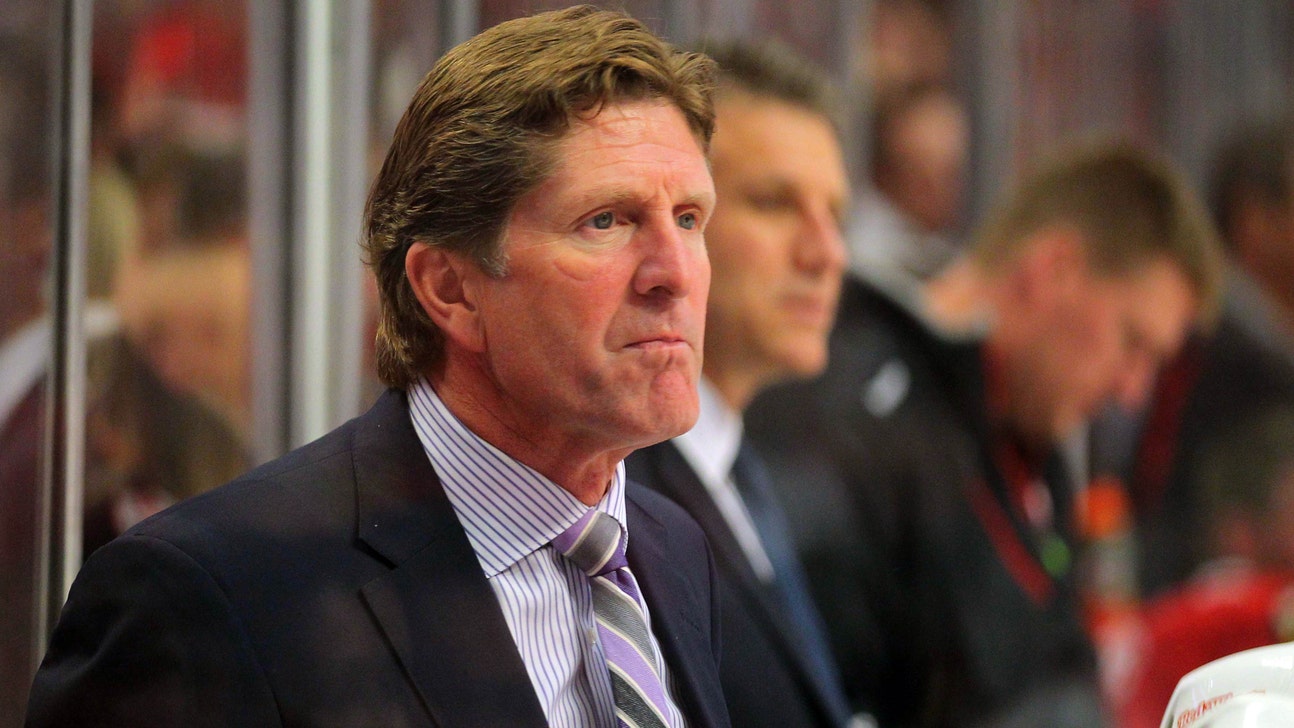 Gave: Babcock should be 'all in' before Wings commit to major trade
Published
Feb. 5, 2015 10:49 a.m. ET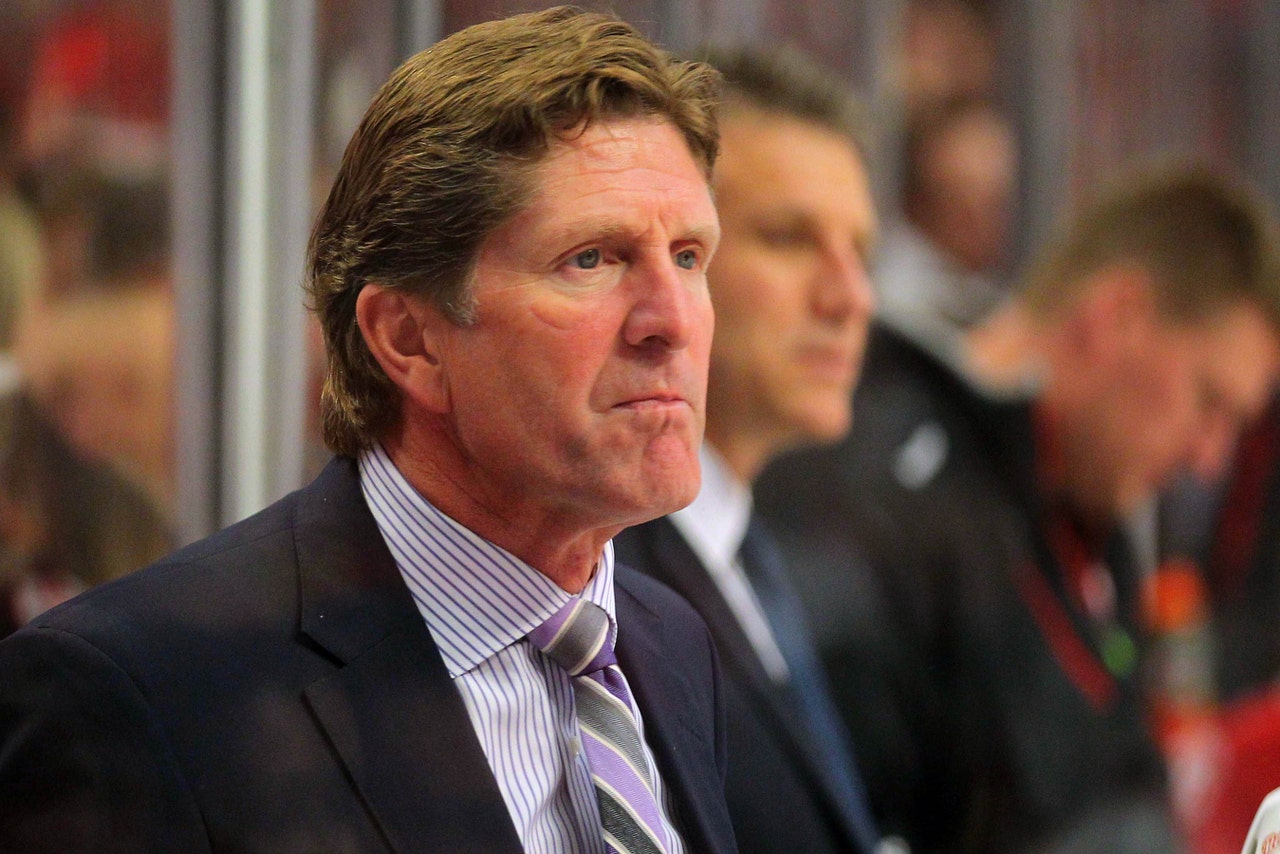 The wisest thing the Red Wings could do in the month leading up to the March 2 NHL trade deadline is play Let's Make a Deal -- with their coach.
Mike Babcock has been saying since his team was spanked by Boston in the first round of the Stanley Cup playoffs last spring that he'd like to add a right-shot defenseman to his club. And not just anyone with a pulse. He wants one who can move the puck and quarterback the power play.
It's not an unreasonable request, but to suggest the need is critical would be a serious overstatement. It would also be unfair to a young team that boasts one of the league's best power plays and an offense that has propelled the Wings to near the top of the NHL standings.
The kind of player Babcock would like to add is one of the most coveted players in the game -- and they don't come cheap. General Manager Ken Holland, who confesses that he'd actually like to find three or four right-hand shooters for his team, would have to part with some serious young talent, both in Detroit and Grand Rapids, to land a player like that. Everybody wants Tomas Tatar or Gustav Nyquist from the Detroit roster, or former first-round picks like Anthony Mantha, in his first year at Grand Rapids or Dylan Larkin, who is having a fabulous freshman year at the University of Michigan.
And draft picks, of course.
If I'm Ken Holland, before I push all my chips into center of the table for a win-now kind of deal, I want Babcock all in as well.
In other words, if Babcock signs the deal that has been sitting there since the start of the season that would make him the highest-paid coach in the history of the NHL -- slightly north of $3 million a season for whatever length of term he prefers, then we'll talk about which players he'd be willing to part with to get his defenseman.
Will it happen? Not likely. Which is why it's doubtful the Wings will do anything significant before the trade deadline. They're certainly not going to part with youth or draft picks for a marginal rental who will be a free agent after the season. And by marginal rentals, we're talking about Buffalo's 6-foot-8 Tyler Myers, who is vastly overpaid with a cap hit of $5.5 million, or Edmonton's Jeff Petry, who has been a healthy scratch for one of the worst teams in the NHL. Asked about both players, one league scout described them as "very, very, very average. They can play in the league. That's about it."
The Wings would be better served to try to talk Nick Lidstrom out of retirement, again. They'll have as much luck doing that as they will prying a difference-making defenseman from another team. Those guys rarely are traded.
Instead, they're doing the right thing by auditioning their youngsters. They have three prominent right-shot defensive prospects in their system. Alexey Marchenko was recently recalled and, aside for a few nervous shifts played well in Saturday's win over the New York Islanders. He'll be in the lineup Thursday night in Colorado as well. The other two, towering offensive specialist Ryan Sproul and the fleet Nick Jensen, are hopeful about getting a shot soon as well.
Here's a brief scouting report on each:
Nick Jensen, 24, 6-foot, 200, Detroit's fifth pick, 150th overall, in 2009, a native of Rogers, Minnesota
Honors: Defensive Player of the Year in the Western Collegiate Hockey Association in the 2012-13 season, playing for St. Cloud State.
Scouting Report: Plays a textbook game; has a high hockey IQ and makes good decisions. Great speed, good skater and strong offensive instincts.
Grand Rapids coach Jeff Blashill: "Jensen is a really good-skating defenseman. He uses his skating as a defensive weapon. He's good offensively, but it's way more of a weapon defensively. He competes extremely hard. Now he's working on consistency, like all young guys.
Jensen: "I'd like to be up (to the NHL), but I have to be patient. This is only my second year as a pro, so I can't get frustrated. I have to be patient. Some people never get their chance...In the NHL, I like to think I can use my speed and be a puck-moving defenseman."
-
Marchenko, 23, 6-2, 212, Detroit's 9th pick, 205th overall, in the 2011 draft, a native of Moscow, Russia
Honors: Has the right pedigree as a product of CSKA, the Central Red Army club, where each of Detroit's famed Russian Five played. One of them, Sergei Fedorov, was Marchenko's general manager in Russia.
Scouting Report: An aggressive player, strong on his skates. He makes good decisions, instills confidence in his coaches. Though he's adept at knowing when to jump into the play, he projects more as a shutdown defensive defenseman. His game is probably better suited to the NHL.
GR coach Blashill: "Extremely strong, extremely smart defensively. And he has an unbelievable ability to pass the puck under pressure. He's a very, very smart offensive player -- one of those guys who really knows how to deliver the puck to guys who know how to get open. He's a player who will continue to get better."
Marchenko: "It's a very different game (here in North America). I like to play in the NHL. It's fast, and there is not much room, but here, the guys are all so good, and they know how to get open. It's nice to be a prospect for the NHL, but I have no control, so I just do what I have to do, play good and see what happens."
-
Sproul, 22, 6-4, 205, Detroit's third pick, 55th overall, in the 2011 draft, a native of Mississauga, Ontario
Honors: Canadian Major Junior Defenseman of the Year in 2013; American Hockey League All-Rookie team, 2014
Scouting Report: Tremendous offensive instincts; can quarterback the power play; a playmaker with a booming shot from the point. A can't-miss NHL regular who is on the precipice of a nice career.
GR coach Blashill: "Because of how good he was at the level before (junior hockey), he probably got away from certain things. But in two years here he's really worked hard at changing his habits, especially his defensive habits. With the puck, he's a dynamic player, jumping into the play, shooting the puck from the blue line. Now he's learning to get the stick on the puck, box out in the defensive zone, move his feet defensively.
Sproul: "I've learned a ton of stuff since last year. The coaching staff here has done a good job helping me with my overall game. Obviously, in juniors I played a lot of offense. I'm learning more about overall defense here...My goal is to be up there (in the NHL). Every day I come to the rink ready to work on my game and prepare myself for that opportunity. Hopefully, I'll get my chance."
These three defensemen, and a lot more like them among forwards and in goal, represent the heart of the future of Hockeytown. Holland knows that, which is why he isn't about to make a deal that would threaten the franchise's future just to make his coach happy -- especially a coach who is so far has been reluctant to commit to a future in Detroit.
---