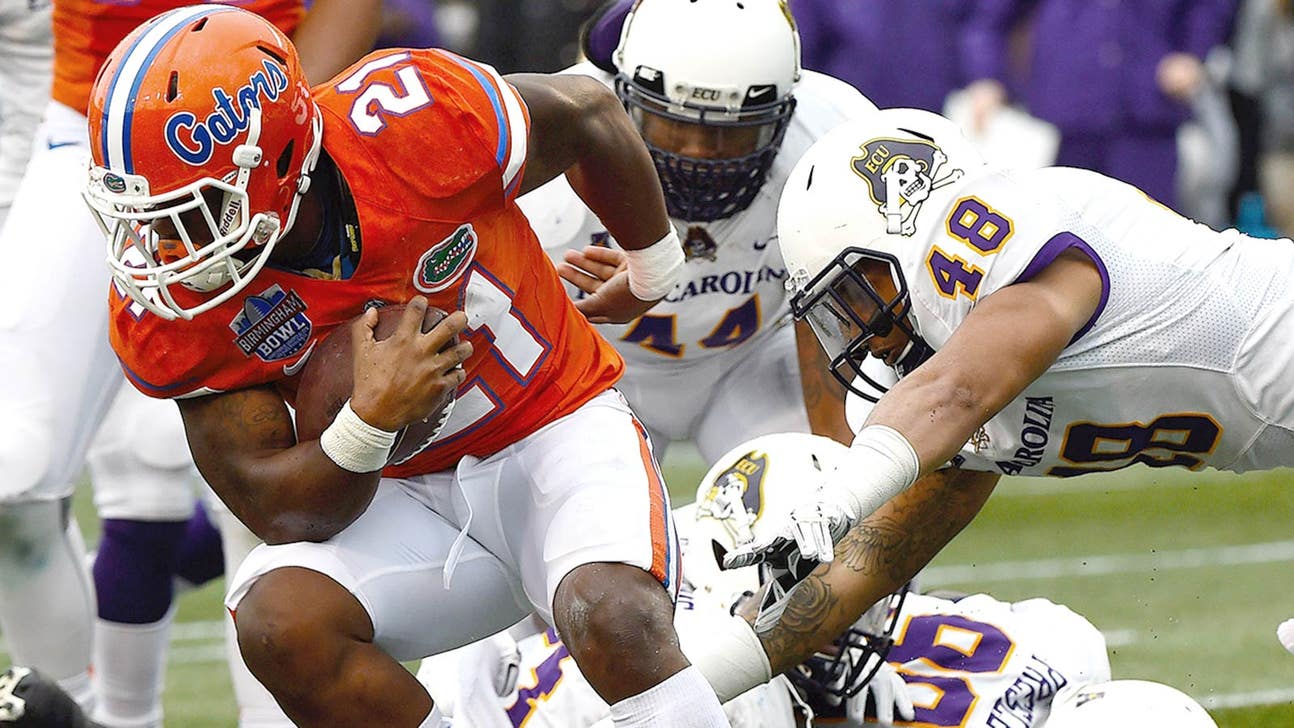 Gators Spotlight: Running back Kelvin Taylor
Published
Aug. 17, 2015 6:30 p.m. ET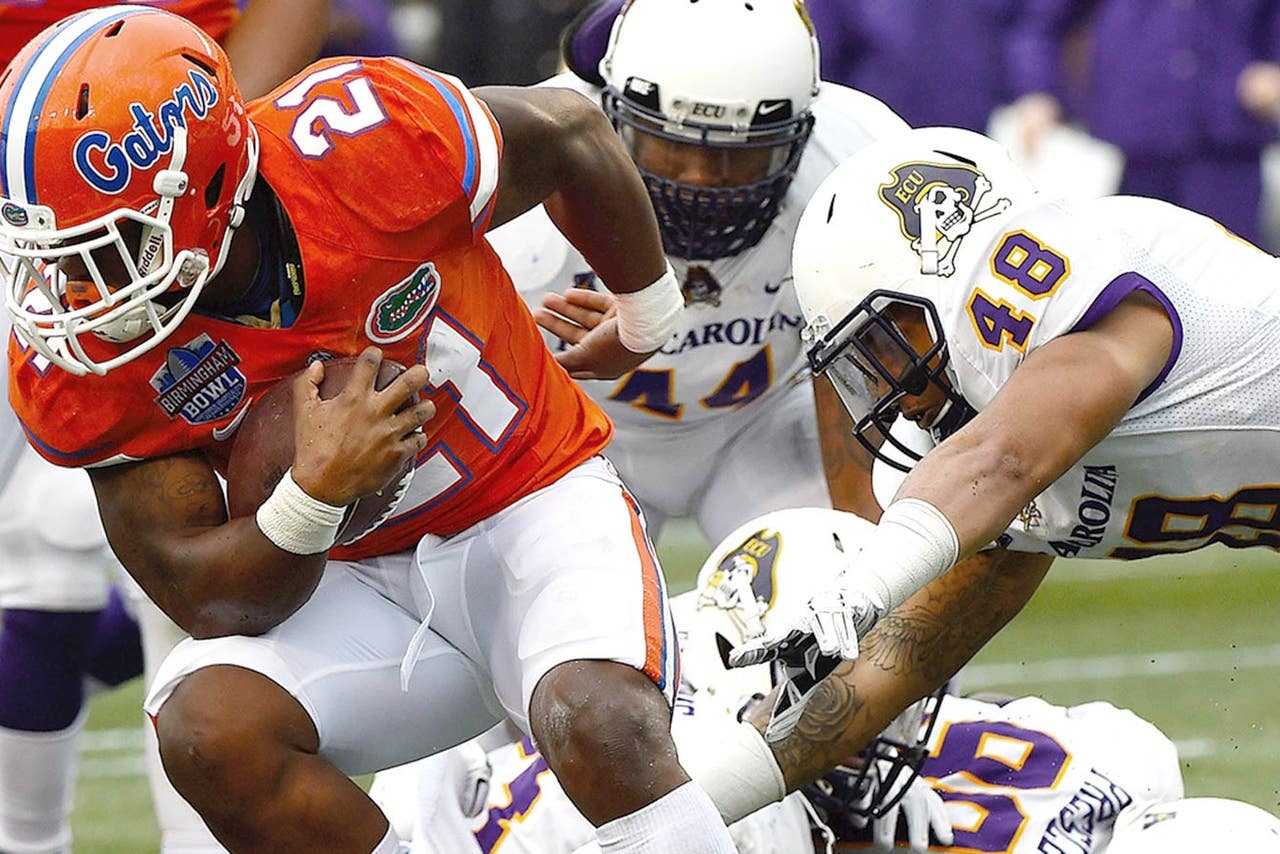 GAINESVILLE, Fla. -- The credentials are impressive.
He ran for 83 touchdowns his final two seasons of high school. He surpassed NFL Hall of Famer Emmitt Smith as the state of Florida's all-time leading prep rusher. His dad rushed for more than 10,000 yards in the NFL and also wore No. 21 for the Gators.
Ever since Gators running back Kelvin Taylor enrolled at Florida in 2013, those are factoids often recited in telling Taylor's story.
However, Taylor continues to carve out his own story at UF, one he hopes picks up pace as a junior.
"I feel like it's been time for me," he said. "Every time I touch the field, it's like a game for me."
Taylor enters the season as the Gators' projected starter at tailback, where he split carries with Matt Jones and Mack Brown the past two seasons.
Jones left after his junior season and Brown graduated.
Coupled with the departure of Birmingham Bowl MVP Adam Lane, who was recently granted a release from his scholarship and is reportedly transferring to Eastern Kentucky, Taylor is the most experienced running back on the roster.
Can Kelvin accomplish what his dad did 18 years ago and rush for 1,000 yards in a season? Fred Taylor's 1,292 yards in 1997 is the most yardage by a Florida running back over the past 25 seasons.
First-year Florida head coach Jim McElwain has stated he prefers to split the carries between two or three backs and go with the hot hand late in the game.
That philosophy means freshmen Jordan Scarlett and Jordan Cronkrite could factor into the rotation heavily, and senior Mark Herndon remains an option.
Still, the younger Taylor has the ability to break off big runs and perform on the biggest stage as his 197-yard outburst against Georgia proved a season ago.
"He's got the moves," linebacker Jarrad Davis said.
McElwain saw something from Taylor in Friday's scrimmage that he wants to see more of as camp progresses.
"For the first time since we've been here, he didn't just try to run everything to the sideline," McElwain said. "He actually stuck his foot in the ground. We've been working on this little concept: the shortest distance between two points is a straight line.
"I thought he got that. It was good to see because he's struggled with that. Caught the ball well out of the backfield, too."
Taylor has 1,073 career rushing yards in his first two seasons on campus and has averaged 4.7 yards per carry. Taylor is trying to serve as a mentor to Scarlett and Cronkrite in the same fashion as Jones, a third-round pick of Washington's in the NFL Draft, did for him.
Teammate Joey Ivie has noticed Taylor taking on more of a leadership role.
"I think he is definitely matured a lot. I think Kelvin is going to do a lot of great things this season," Ivie said. "He knows his responsibility and the roles he has. I think he is ready to achieve a lot of the goals that he has set for himself."
---