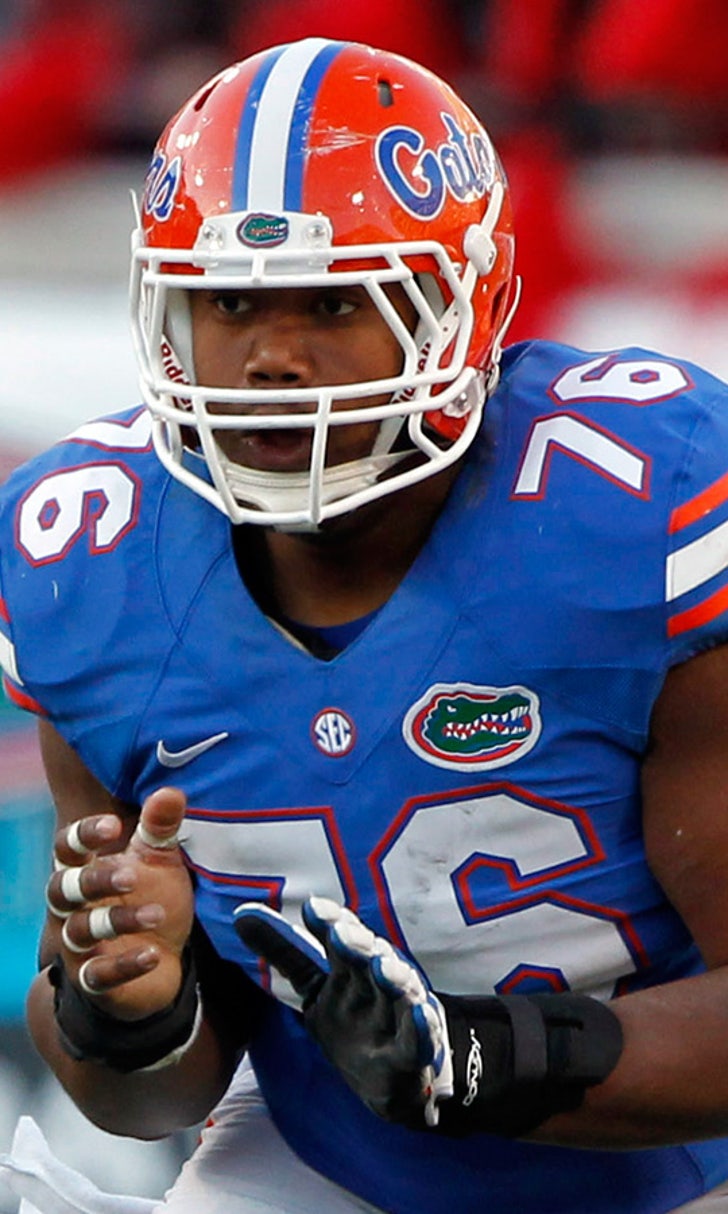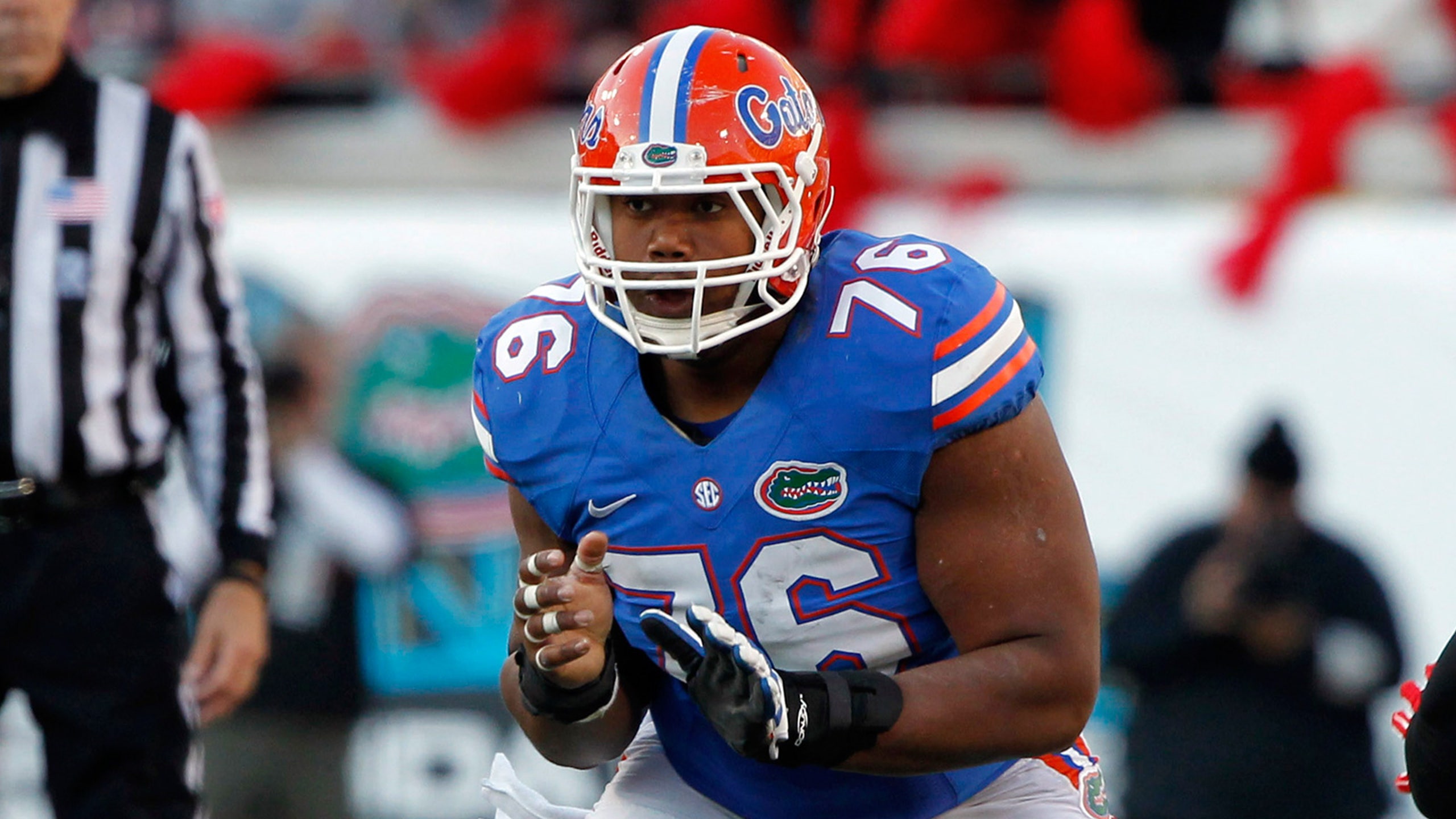 Gators' senior class can walk out of tunnel with heads held high
BY foxsports • November 21, 2014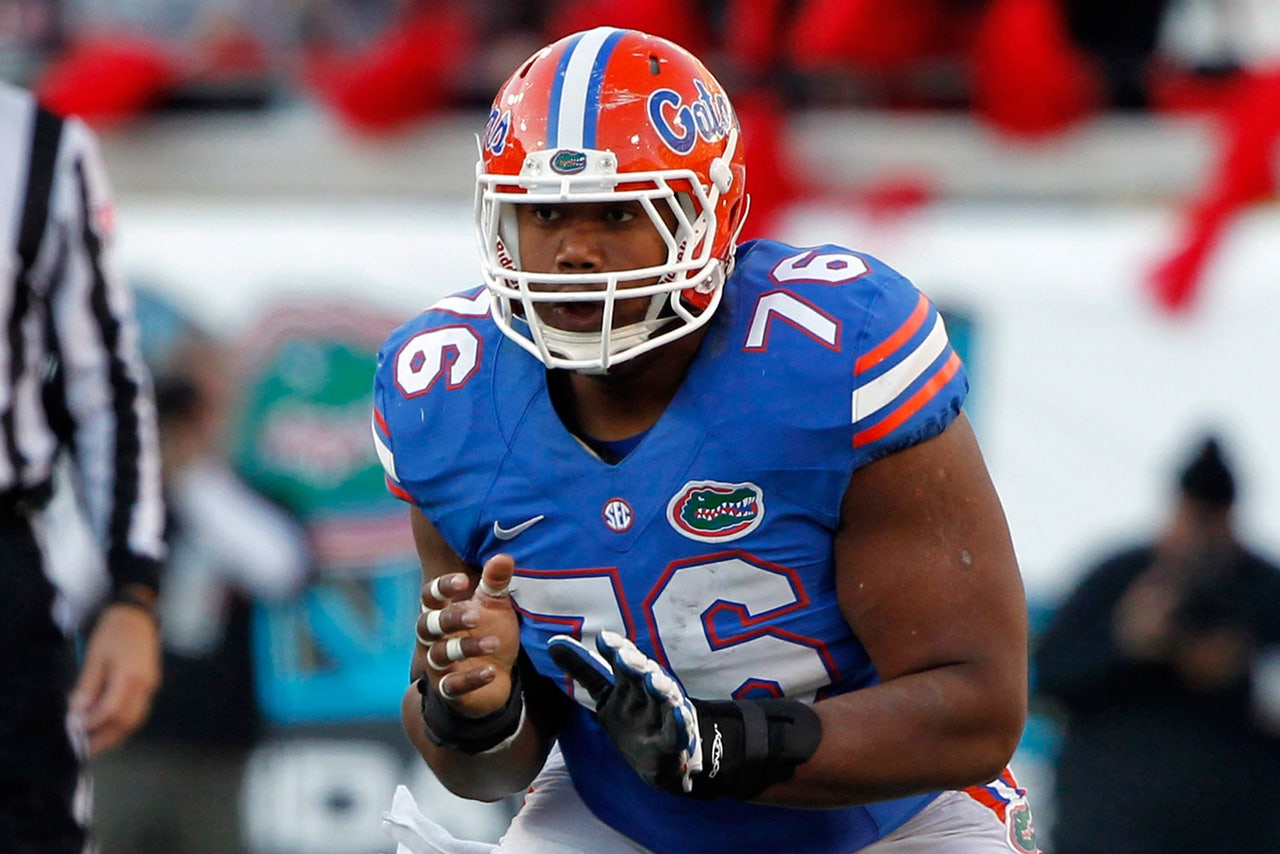 GAINESVILLE, Fla. -- This is not what they envisioned on the day they signed to play for the Gators.
Back then, their overstuffed dreams included national titles and big bowl games and sellout crowds cheering their name. Senior Day would be epic, their chance to shine one last time at The Swamp as their family and friends watched from the stands.
Dreams don't always go as planned. The seniors on this year's Florida football team are well-versed in that fact of life after playing under Will Muschamp.
One of Muschamp's mantras is that "life is 10 percent what happens to you and 90 percent how you respond." Muschamp used the term again Sunday shortly after the announcement that after four seasons, he would not be coming back for a fifth in 2015.
Muschamp's final home game is the same as for the 23 seniors participating in Senior Day festivities Saturday when the Gators host Eastern Kentucky. Leon Orr (dismissed) and Jake McGee (injured transfer) are the two not involved.
It's not the ending these seniors had in mind when they chose to come to UF and try to replicate some of the magic they watched at The Swamp during their high school careers.
None of these Gators ever made it to Atlanta for an SEC Championship Game. They need to win Saturday to become bowl eligible. And they experienced the misfortune of an injury-riddled season in 2013 that resulted in the program's first losing season since well before any of them were born.
And all of that transpired for these seniors as arguably the first to play their entire careers fully in the social-media and digital age we live. They always knew where they stood after a game.
If they didn't, they could check out their Facebook page or Twitter feed or Instagram account.
But to their credit they continued to grind amidst the noise and distractions and disappointing losses. In what was projected as a make-or-break season for their coach, these seniors never let up.
Players like Max Garcia, a former transfer from Maryland who had to sit out Florida's best season (11-2 in 2012) under Muschamp. When Garcia became eligible to play a season ago, he bounced around the offensive line like a Ping-Pong ball due to all the injuries.
He moved to center this year -- the one position on the line he was not accustomed to playing -- and has turned in a spectacular season. Muschamp has called Garcia one of the best leaders he's coached.
The rest of us got a glimpse into Garcia's intangibles in the middle of the season after starting quarterback Jeff Driskel was replaced by true freshman Treon Harris. Suddenly, Garcia was the team's primary offensive voice among the players.
You could tell what he said was important to him. You could tell he cared about his coaches and his teammates. Garcia choked up recently when talking about another of those seniors, receiver Michael McNeely, after McNeely's fake-field goal touchdown run sparked the victory over the Bulldogs.
It was as heartfelt a moment as you're likely to see from a teammate talking about another teammate.
Linebacker Neiron Ball is one of the eight fifth-year seniors who signed under former head coach Urban Meyer but developed into a starter for Muschamp.
Ball's UF career nearly ended before it began when he suffered a massive headache during a team workout in February 2011, not long after Muschamp took control of the program.
Ball lost both of his parents by the age of 10. Later that night when doctors diagnosed Ball with a congenital condition known as arteriovenous malformation (AVM), which is where the brain's blood vessels get tangled and rupture, it was Ball's coaches and teammates checking in on him as he fought for his life.
Ball got better, was able to resume his football career, and was having his finest season until suffering a season-ending knee injury in Saturday's loss to South Carolina. While he is still recovering from surgery, Ball isn't going to miss Senior Day.
This year's senior class is filled with stories of struggle and redemption. Andre Debose and Chaz Green have returned from season-ending injuries a year ago to contribute. Receiver Quinton Dunbar was benched midseason and came back to have his best game of the season in the win at Vanderbilt. Punter Kyle Christy is having another All-American-type season after losing his job to a freshman a year ago. Tight end Tevin Westbrook, after a devastating drop against LSU, responded with a highlight-reel catch the following week.
Linebacker Michael Taylor has been a steady presence on the field and in the locker room. Kicker Frankie Velez, a former walk-on who was told he would never player at Florida, is having a stellar season.
Running backs Mack Brown, Hunter Joyer and Gideon Ajagbe went from having roles in the past to nearly invisible in Kurt Roper's offense, but they continue to do their jobs.
Offensive lineman Trenton Brown, tight end Clay Burton, holder Kyle Crofoot, defensive tackle Darious Cummings and safety Jabari Gorman are other Florida seniors who have contributed on Saturdays and are familiar to fans.
And then there are those who don't get to play but are instrumental on game day in other ways.
You have probably seen Ryan McGriff, Ryan Parrish and Christian Provancha during games on headsets signaling information onto the field. Often times, walk-ons Ben Peacock and A.J. Mobley are close by listening in.
These seniors won't leave UF with an SEC championship or lofty ranking, but they contributed to the best grade-point average for the football team in school history last spring according to UF President Bernie Machen. They stayed out of trouble. They created friendships and opportunities that will last a lifetime. They went to class and they showed class.
As legacies go, they can walk out of tunnel Saturday with heads held high underneath the noon sun.
---