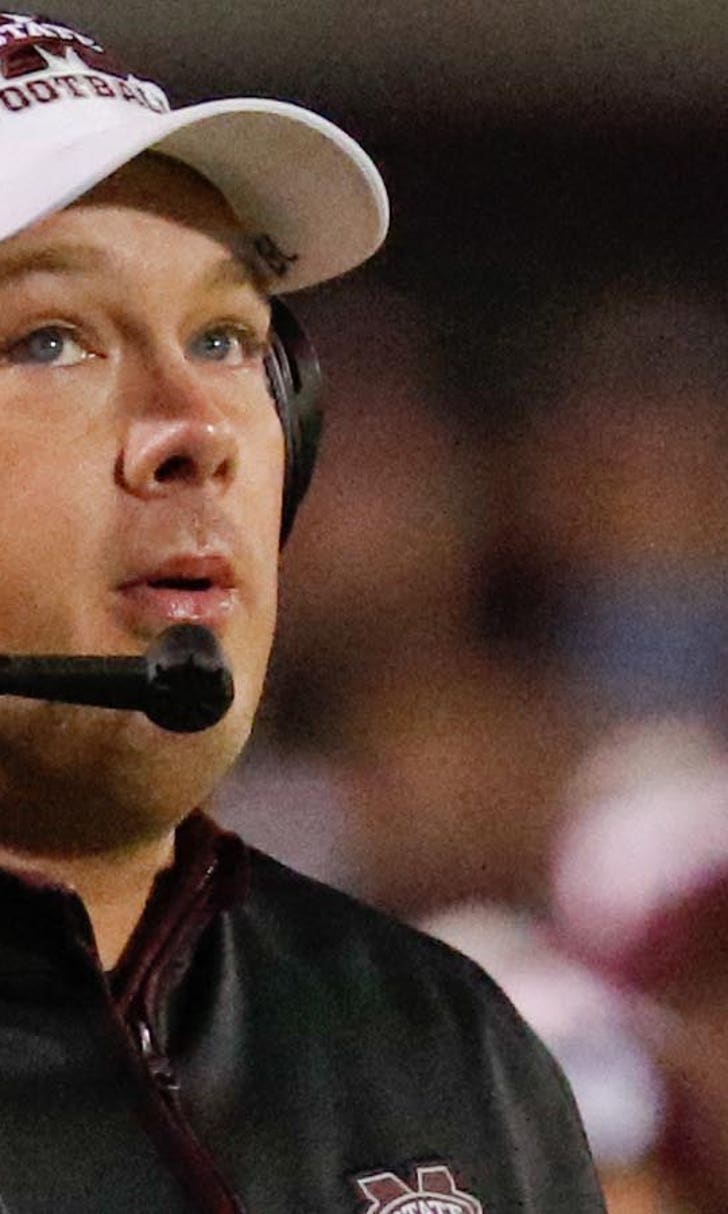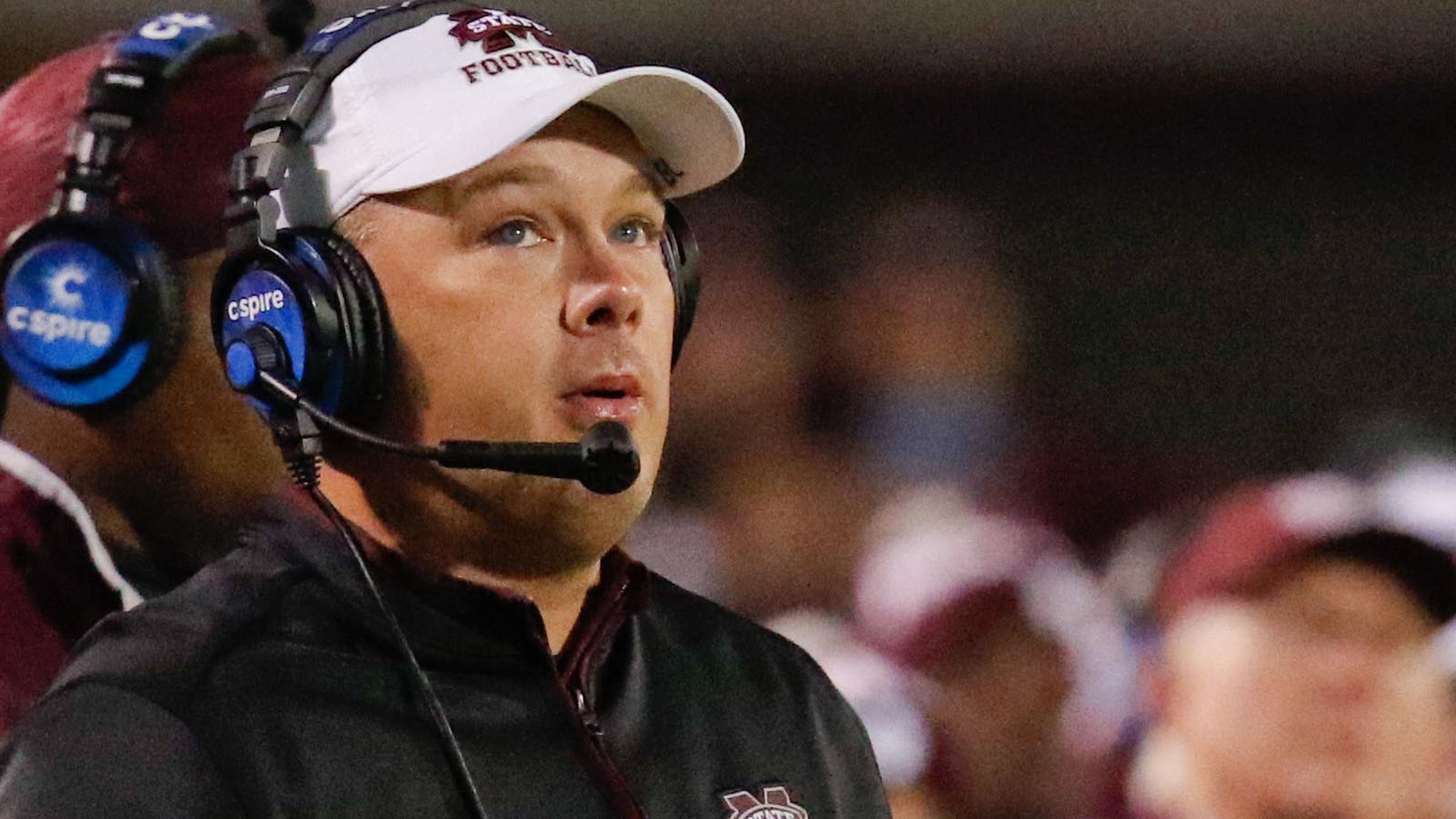 Gators notes: Collins brings 'Minister of Mayhem' tag, interim results and more
BY foxsports • December 18, 2014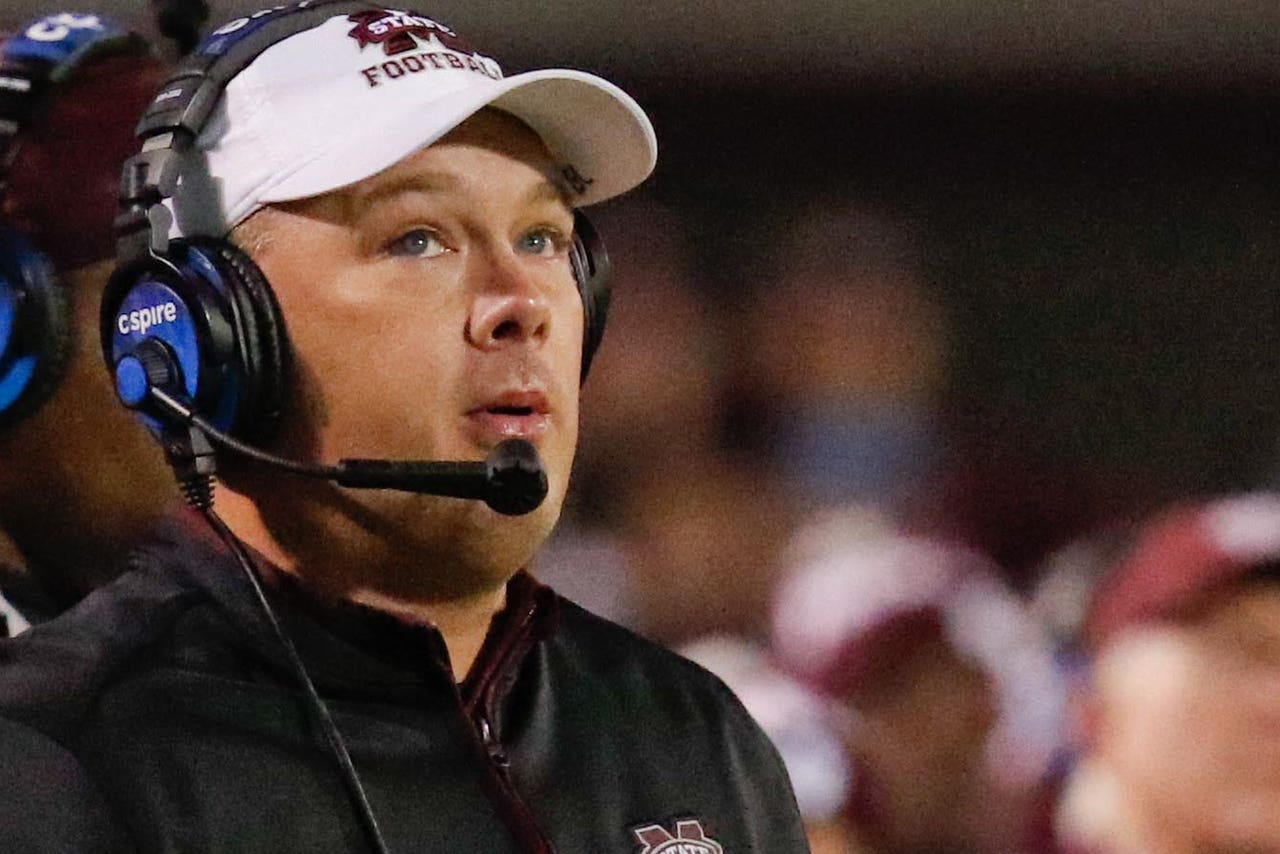 GAINESVILLE, Fla. -- As college football nicknames go, the moniker attached to new Gators defensive coordinator Geoff Collins is catchy.
They referred to him at Mississippi State as "The Minister of Mayhem."
Staying in a conference with a rich history of memorable nicknames -- who can forget The Bear, Cadillac, Johnny Football, Honey Badger and The Freak -- Collins will have an opportunity to expand his brand with what projects as a very talented Florida defense next season.
In an ESPN.com profile this season, the high-energy, outside-the-box thinker Collins tried to sum up his defensive philosophy in a sentence.
"Having fun, flying around, energetic, violent, a little bit crazy," he said.
Collins even drove his Mississippi State defense to practice on occasion in a van. And he's not afraid of using the horn.
After four seasons under former head coach and defensive-minded Will Muschamp, the approach Collins brings doesn't sound much of a stretch for a Gators defense ranked ninth in the country (311 yards per game) heading into the Birmingham Bowl against East Carolina.
And Collins will have the talent he needs to create more mayhem, this time in the SEC East instead of West.
Florida's defense loses starters Dante Fowler Jr. (junior plans to enter draft), Darious Cummings, Neiron Ball, Michael Taylor and Jabari Gorman next season, but the group that returns is deep and talented, especially if junior linebacker Antonio Morrison and junior defensive lineman Jonathan Bullard come back for their senior seasons.
The secondary is Collins' biggest prize once he settles at UF, led by sophomore cornerback Vernon Hargreaves III, true freshmen corners Jalen Tabor and Quincy Wilson, sophomore safety Keanu Neal, up-and-comer Duke Dawson, and veterans Marcus Maye and Brian Poole.
Mississippi State finished second in the conference with 36 sacks in the regular season, and with underclassmen Alex McCalister and Bryan Cox Jr. back next season, he will have a pair of proven pass rushers. The two combined for 10 sacks in 2014, led by McCalister's team-high six.
With Taylor and Ball departing, the Gators lose two starting linebackers, but if Morrison returns Collins will have a key block to build around.
Collins made an impression on new Gators head coach Jim McElwain when they crossed paths at Alabama. Collins was Nick Saban's director of player personnel in 2007, and when McElwain arrived to be the Crimson Tide's offensive coordinator in early 2008, they connected.
They stayed in touch when Collins left shortly after McElwain arrived to become linebackers coach at UCF. As McElwain begins to retool Florida's program, Collins is his first hire.
And while he inherits a proven defense, Collins adds proven flavor.
At Mississippi State, "Psycho Defense" and "Swag Chalice" and "Juice Points" and "Milkshake Wednesday" are familiar terms around the football complex.
They are all creations of the Minister of Mayhem. The Florida defense will meet its new minister soon. Let the mayhem begin.
INTERIM RESULTS
In announcing the hiring of Collins on Tuesday, McElwain added that defensive coordinator D.J. Durkin will continue to serve as interim head coach for the Birmingham Bowl.
Durkin has been in charge of the team since the day after the Florida State game when Muschamp departed. This is the fourth time in UF football history the program has named an interim head coach.
The first time was 30 years ago when Galen Hall replaced Charley Pell in the fourth game of the 1984 season. In his first season as UF's offensive coordinator, Hall set the standard for all interim coaches to follow, leading the Gators to eight consecutive wins.
Following the seventh of those wins -- a 25-17 win at Kentucky that gave the Gators their first SEC title (later to be vacated) -- Hall was named the permanent head coach.
Coincidentally, five years later it was Hall who was replaced by an interim coach, Gary Darnell, his defensive coordinator. Hall was let go following a 16-13 win at LSU due to NCAA infractions, and in his first two games, Darnell led the Gators to wins over Vanderbilt and New Mexico at Ben Hill Griffin Stadium.
However, the Gators lost three of their last four games and Darnell finished his stint with a 3-4 record. The day after the Gators lost 34-7 to Washington in the Freedom Bowl, Steve Spurrier returned to coach his alma mater.
Finally, 10 years ago similar circumstances existed when defensive coordinator Charlie Strong served as Florida's interim head coach for the Peach Bowl after Ron Zook was dismissed.
Florida hired Utah head coach Urban Meyer to replace Zook, but Meyer spent December preparing his Utes -- the first team from a non-BCS conference to be invited to a BCS Bowl -- for their Fiesta Bowl showdown against Pittsburgh.
That left Strong in charge of the Gators, who lost to Miami 27-10 in the Peach Bowl in his only game as head coach at Florida.
Now it's Durkin's turn to see if he can make the most of the interim experience.
JONES ON MOVE
Over the weekend Gators running back Matt Jones confirmed to those outside the football program he is declaring for the NFL Draft.
A junior from the Tampa area, the 6-foot-2 234-pound Jones was in Orlando to watch his former high school, Seffner Armwood, play in the state championship game.
He told The Gainesville Sun his 3-year-old daughter Aniyah played a huge role in his decision. Jones is projected as a mid-round pick.
"Having her in my life definitely played a big part," Jones said. "We don't struggle a lot, but we've had our hard times and now I'm going to be able to provide for her. It means a lot just knowing I have a chance to feed my family and put a smile on my little girl's face.
"She loves that I'm a football player. She wears my number and does the Gator chomp. I'm still staying humble, but I'm going to attack my dreams."
Jones leads the Gators with 817 yards rushing and six touchdowns. He hopes to leave Florida fans with a lasting impression next month in the Birmingham Bowl.
"I really want to get this bowl win," Jones said. "Then I'll start training and get on my grind. I'm ready for it. Right now I think I'll probably be a mid-round pick, but coach Muschamp told me I could move up if I run a fast 40."
COACH INGRAM
Former Gators tight end Cornelius Ingram has a new title: Coach Ingram.
Ingram was hired this week as the head football coach at Hawthorne (Fla.) High, his alma mater. He was a volunteer assistant last season under former head coach Ellis Walker.
"This is my purpose in life is to reach these kids and help them in life," the 29-year-old Ingram told The Gainesville Sun. "It is one of the best decisions I have ever made."
Ingram caught 30 passes as a sophomore in 2006 to help Florida win the national title, and in 2007 he was a second-team All-SEC selection.
EXTRA POINTS
-- According to reports late Wednesday, junior offensive lineman D.J. Humphries plans to forego his final year of eligibility and enter the NFL draft. Humphries' teammate, freshman offensive lineman David Sharpe, wished Humphries luck in his decision on Twitter. However, Humphries tweeted on Thursday morning: "I have NOT made my decision on leaving for the NFL." Stay tuned on this one. While Humphries has yet to state publicly his plans, if he does depart, he would join Jones, Fowler and offensive lineman Tyler Moore as Gators who plan to leave school early for the draft.
-- Former Gators offensive lineman Jon Halapio, a sixth-round pick by New England, signed with Denver's practice squad on Wednesday.
-- In another NFL roster move Wednesday involving a former UF player, defensive lineman Ray McDonald was released by the 49ers for multiple off-the-field issues in recent months.
-- The Tim Tebow Foundation, chaired by the former Gators quarterback, accomplished a significant milestone this month, opening a five-story, 30-bed hospital in the Philippines that specializes in pediatric orthopedic surgeries. For more, check out below.
---