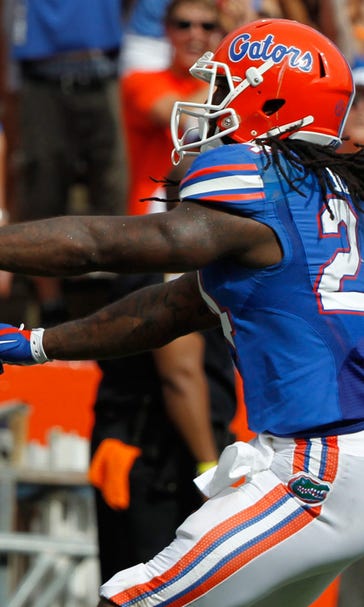 Gators debut in big way, dismantle Eastern Michigan 65-0
September 6, 2014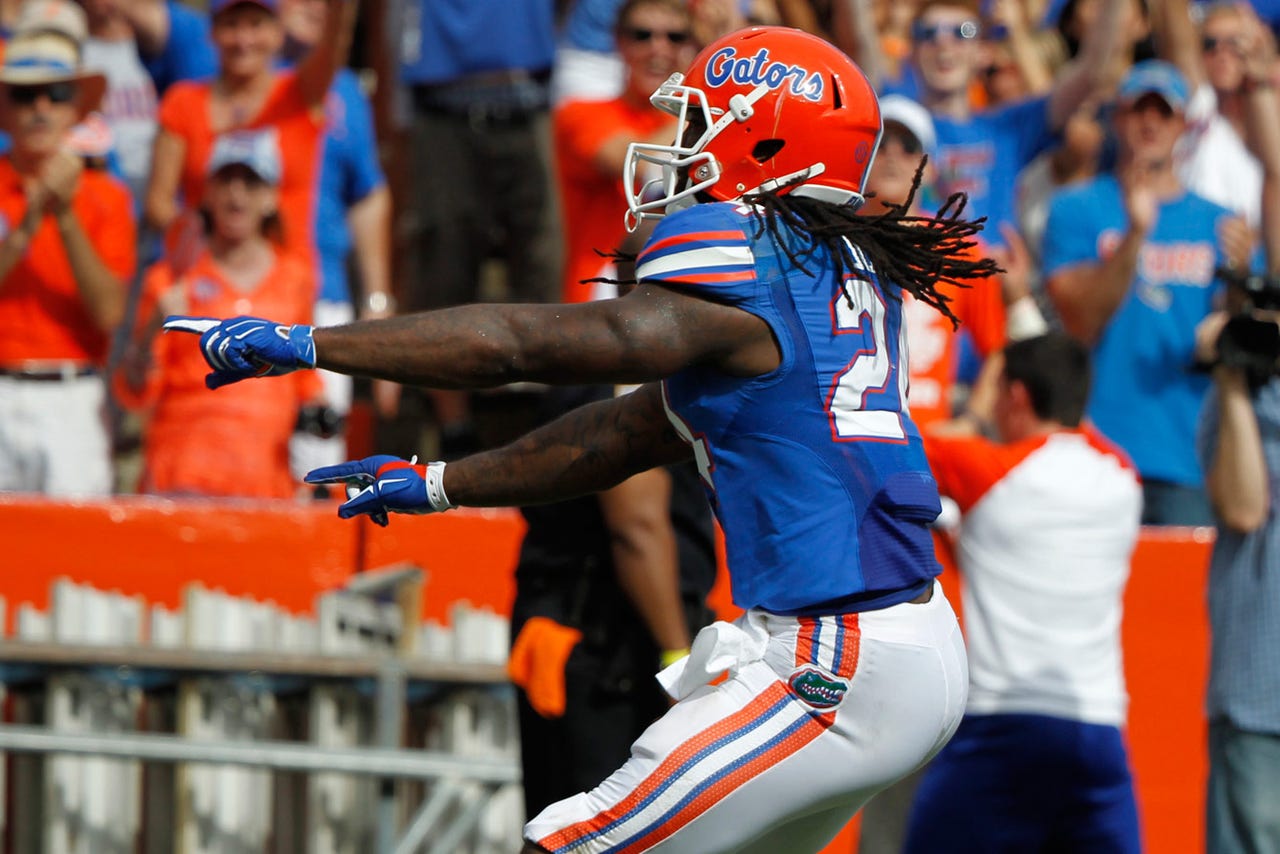 GAINESVILLE, Fla. (AP) -- Jeff Driskel threw for 248 yards and a touchdown in his return from a broken leg and Florida ended a seven-game losing streak with a 65-0 victory over Eastern Michigan on Saturday.
The Gators won for the first time in 11 months and looked sharp in the process.
Florida finished with 655 yards, 27 first downs and its most points in coach Will Muschamp's four-year tenure. It was the program's highest scoring output since beating Citadel 70-19 in 2008.
Yes, it came against a directional school that won two games a year ago. But it was just what the Gators (1-0) needed to regain a little confidence after last year's injury-fueled debacle.
Muschamp's team finished 4-8 in 2013, the program's worst record since 1979, and lost its final seven games. Driskel broke his right leg in the third game, and the Gators were unprepared to play without him.
Muschamp fired two assistants a day after the season, hired Duke's Kurt Roper to revamp a stale offense and vowed to compete for the Southeastern Conference title.
Florida had hoped to get back to its winning ways a week ago, but the season opener was postponed because of lightning and heavy rain and eventually canceled.
So the Gators had to wait another seven days to end their losing streak -- 336 days in all.
They wasted little time putting this one away.
Florida scored on its first five possessions against the Eagles (1-1), which got $850,000 for the pay-day game.
Driskel looked comfortable in Roper's up-tempo, spread offense. The offensive line, which was often criticized last year, opened up huge holes in the running game. And maybe most importantly, the Gators showcased a number of playmakers.
Kelvin Taylor scored on a 31-yard run. Matt Jones topped that with a 40-yard scamper. Freshman Brandon Powell made it 24-0 with his 12-yarder early in the second quarter.
The Gators even made all their field goal, which was a huge problem in 2013. Frankie Velez hit from 33, 36 and 29 yards.
Driskel joined the TD party in the third quarter with a 4-yard pass to Jones. Taylor's second score made it 44-0, and Duke Dawson returned an interception for a touchdown that pushed the lead to 51-0.
Driskel completed 31 of 45 passes -- both career highs -- and wasn't sacked.
Taylor finished with 68 yards on the ground. Jones added 65, and Mack Brown chipped in 58.
Backup quarterback Treon Harris completed his first two passes for touchdowns, connecting for 70 and 78 yards.
The only negatives for Florida were a pair of key injuries, one seemingly much worse than the other.
Tight end Jake McGee was carted off the field in the second quarter with a lower leg injury. Trenton Brown, a 360-pound offensive tackle, rolled up on McGee's left ankle and leg. McGee pulled off his helmet in obvious pain as trainers rushed to place his lower leg and ankle in an air cast. He was then carted to the locker room.
McGee earned his undergraduate degree this summer at Virginia and transferred to Florida for graduate school.
The 6-foot-6, 245-pound McGee led the Cavaliers with 43 receptions for 395 yards last season and was expected to provide Roper with a versatile threat in the passing game and a seasoned veteran in the locker room.
Now, he might be out for the season.
Left tackle D.J. Humphries also left the game with a left ankle injury.
Eastern Michigan had little go right in the rout, finishing with 125 yards, seven first downs and five turnovers.
---