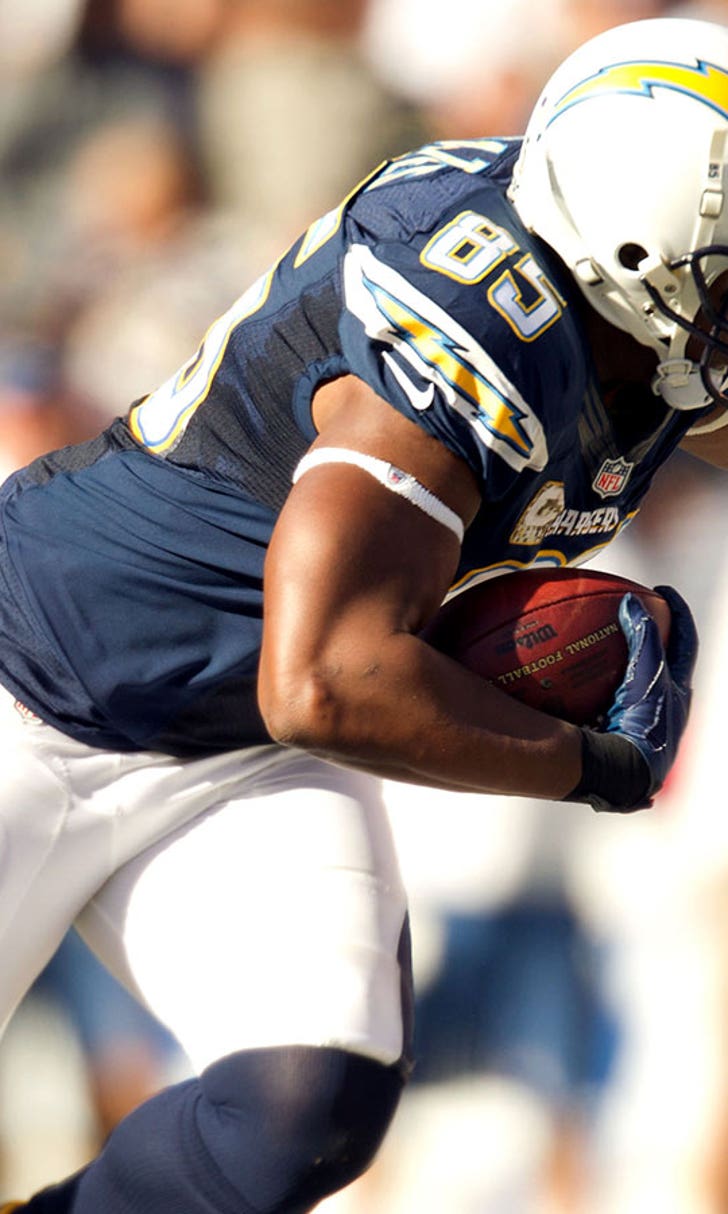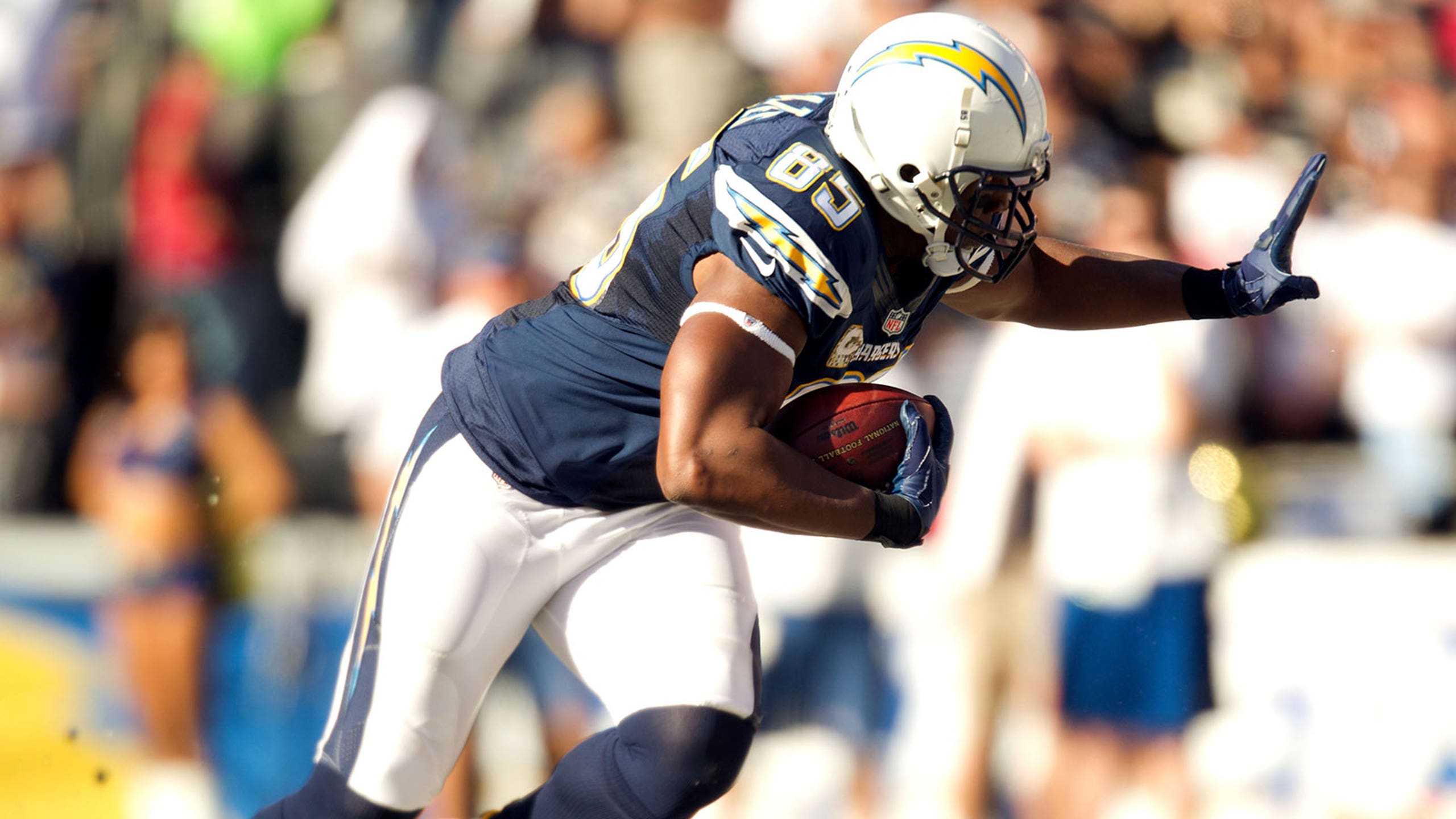 Gates returns to Chargers after 4-game PED suspension
BY foxsports • October 8, 2015
SAN DIEGO (AP) -- As he served a four-game suspension for testing positive for performance-enhancing drugs, Antonio Gates followed San Diego Chargers games through score updates on his cellphone.
He didn't watch the broadcasts because he didn't want to hear what was being said about him.
"I didn't want to hear absolutely nothing about what I was doing and what I did wrong because if you come back with all that's going on in your head, and it somehow shapes you, there's no place for that," Gates said Wednesday after practicing for the first time since early September. "In a way, there's no place for that. I wanted to come back with a clear mind, which I did, and I just came back ready to work."
He's also motivated, he said, because of what Hall of Fame tight end Shannon Sharpe, a former division rival with the Denver Broncos, said not long after Gates' suspension was announced in early July.
"Some people -- I don't want to say no names, but a former tight end for the Broncos -- said I was doing something, some type of steroid -- `This ain't natural' -- so it just gave me more motivation," Gates said. "Fortunately, I get the chance to go out and prove I can still play this game."
He will begin his 13th NFL season at home Monday night against the Pittsburgh Steelers in a matchup of teams that are 2-2.
Gates needs one touchdown catch for 100 in his Hall of Fame-caliber career.
Sharpe said in early July that he thought Gates' suspension "calls into question everything that" the tight end has ever accomplished. Sharpe said Gates "cheated himself, and he cheated the game."
Gates said he didn't try to reach out to Sharpe after hearing the comments.
"No I didn't. We played against each other so it wasn't like he was a teammate of mine or we were the best of friends. But we do know each other and it was always competitive in terms of who was the better tight end. We joked about it and we laughed about it. So I guess if he can find a way to tarnish some things, I'm sure he probably would."
The suspension did tarnish the squeaky clean image Gates has projected since joining the Chargers as an undrafted rookie in 2003.
He didn't shine any more light on what he tested positive for, other than to say that his testosterone levels were high. On the opening day of training camp, he said a big part of his routine is taking naturopathic medicine, "just taking certain things for my cleansing, my kidney, liver, making sure my sugar level is right."
But Gates said a player is responsible for what's in his body, and that he felt he let his teammates down.
Now, he said, "it's like a fresh start for me. I have to re-establish what I bring to the table."
Gates is 12 touchdown receptions behind all-time tight end leader Tony Gonzalez. He's well ahead of Sharpe, who had 62. Gates needs 47 yards to eclipse Sharpe's 10,060 career yards receiving.
Gates said it was great being back on the field and laughing with his teammates.
Quarterback Philip Rivers agrees.
"It's good, both in the locker room, on the field, just having him here," Rivers said. "Shoot, he's the longest-tenured guy in the room, he and (punter Mike) Scifres.
"It's great getting him back. He's fired up to be back. He made the comment how much he missed being here, missed just being around everybody, the camaraderie that comes with it. He felt left out those four weeks and hated he couldn't help and all those things but he'll be back in there rolling on Monday."
------
Follow Bernie Wilson on Twitter at http://twitter.com/berniewilson
---
---