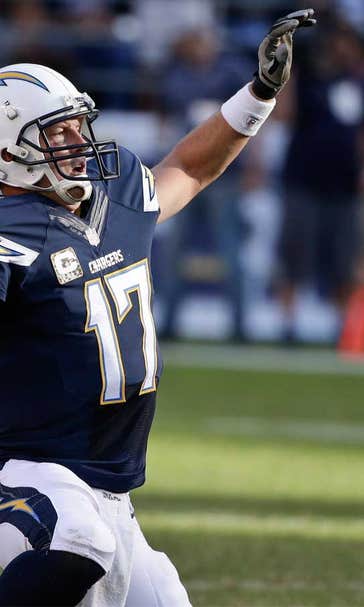 Gates backpedals on saying Rivers has rib injury
BY foxsports • November 18, 2014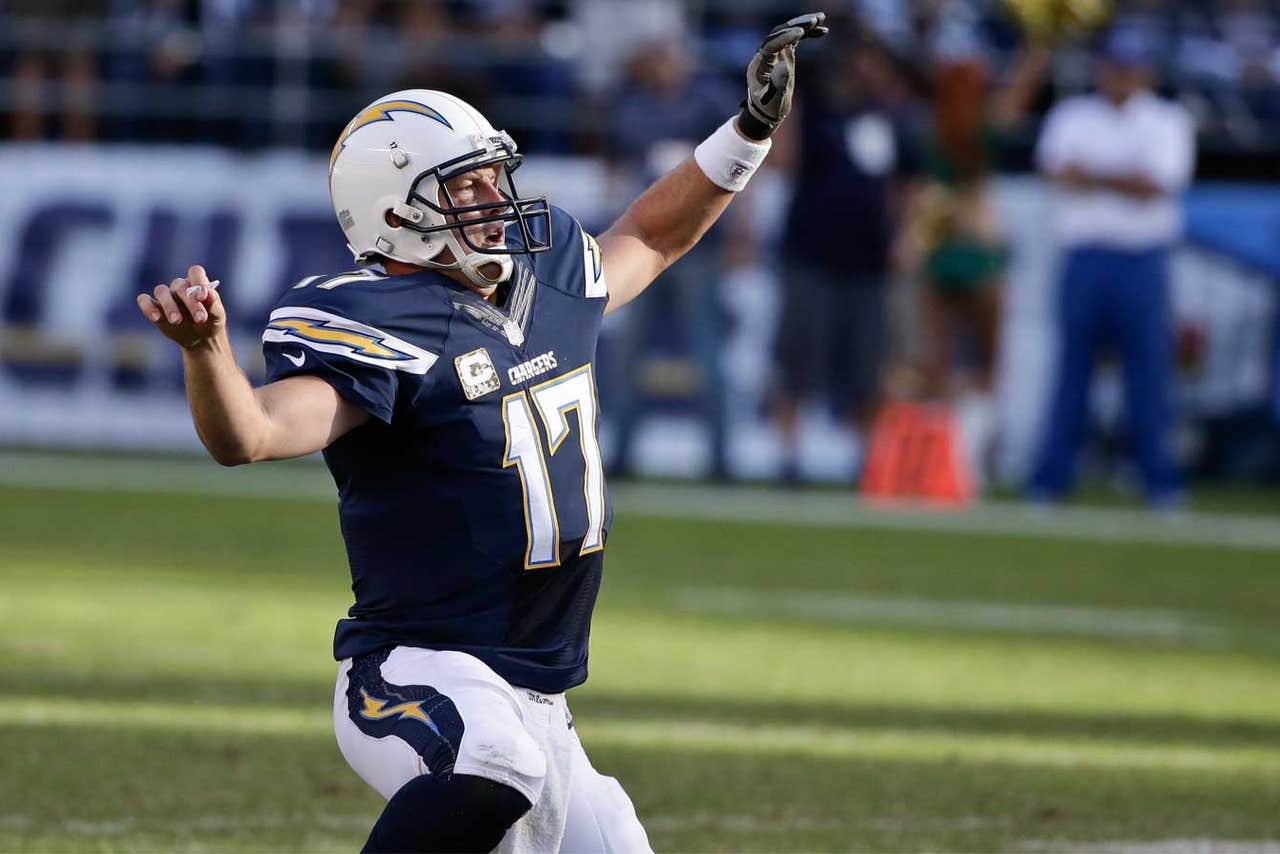 SAN DIEGO (AP) -- Chargers star tight end Antonio Gates backpedaled faster than a cornerback on Monday, saying the comments he made about quarterback Philip Rivers having a "severe rib injury" had been taken out of context.
Rivers took two hard hits in Sunday's victory against winless Oakland. Afterward, Gates praised the quarterback's toughness and said he didn't think for a minute that Rivers was going to come out of the game.
Gates recalled how Rivers played the 2007 AFC championship game with a torn anterior cruciate ligament in his right knee.
Then Gates went into specifics.
"He takes some shots. He's taken some shots all year," he said. "For those who don't know, he's been dealing with a rib injury, a very severe rib injury, so he's been toughing it out these last three or four weeks."
That got everyone's attention, because Gates always has been honest and engaging in dealing with the media.
Gates' comments no doubt didn't sit well with coach Mike McCoy, who bristles when the topic of injuries comes up. Since McCoy became coach before the 2013 season, players have said they can't comment about injuries.
"I think some things I had said was kind of taken out of context," Gates said Monday afternoon. "I was just talking in terms of just playing the game, just the typical soreness you have from playing in this league. I've been playing in this league for a long time, so I understand the battles and the processes, as I like to call it, of what you have to put into a game, taking care of yourself physically."
Gates and Rivers have been teammates since 2004. They are friends as well, and have had adjoining lockers for years.
Gates said Monday there was a "a misunderstanding of what I was trying to say about him, I think, and it's personal for me when you speak about a guy like that because I've been here with him for so long. I was more so pertaining to just his toughness, mentally and physically, what he's been able to play through and how he's always been able to lead this team."
Gates also said, "I'm no doctor, by no stretch."
McCoy often says, "I'm not a doctor," in evading answering questions about injuries.
During Sunday's 13-6 victory, someone rolled over one of Rivers' legs in the third quarter, and then the QB had the wind knocked out of him in the fourth.
Asked Monday about Gates' postgame comment, McCoy said: "Philip's never missed a snap in practice and he hasn't been in treatment with James, so I would not say severe injury." McCoy was referring to trainer James Collins.
Asked if it was correct that Rivers hasn't had any treatment this season, McCoy said: "No. He has not been in there. He has not missed a snap in practice and he's not been getting treated for a rib injury."
Asked specifically if Rivers has a rib injury, McCoy said: "Like I said, he's not missed a snap and he played the rest of the game, so he'll be fine."
McCoy also said Rivers will play when the Chargers host the St. Louis Rams on Sunday.
---