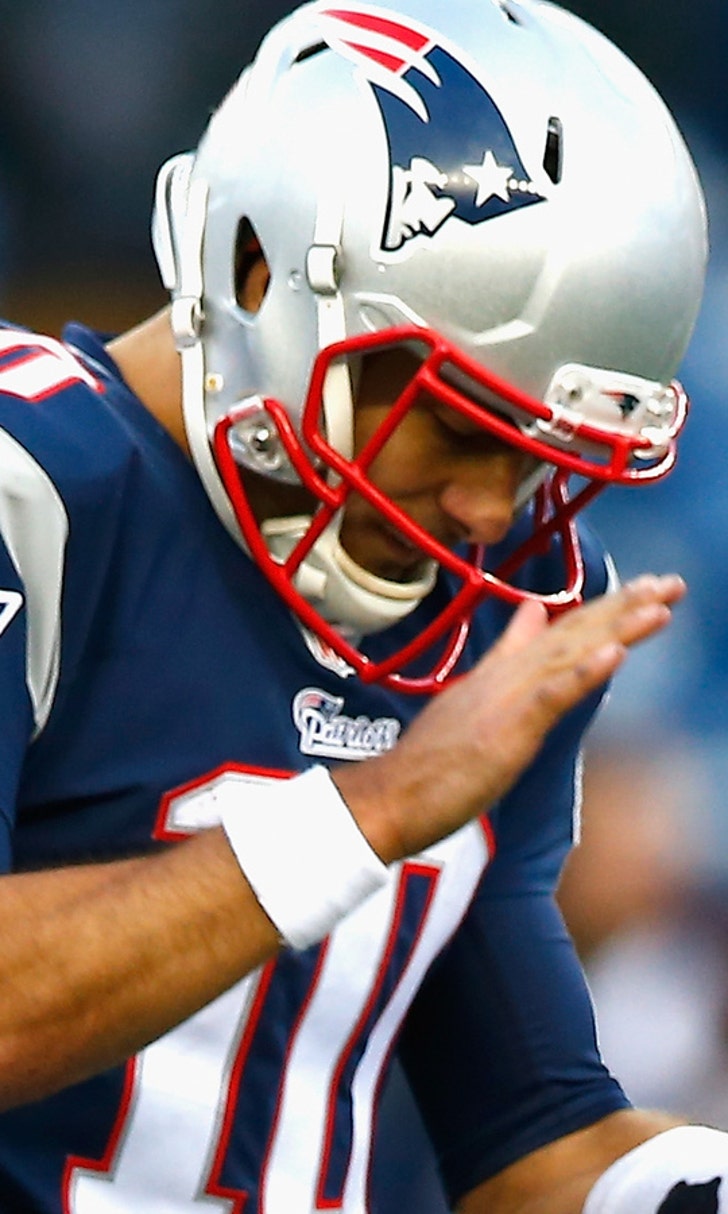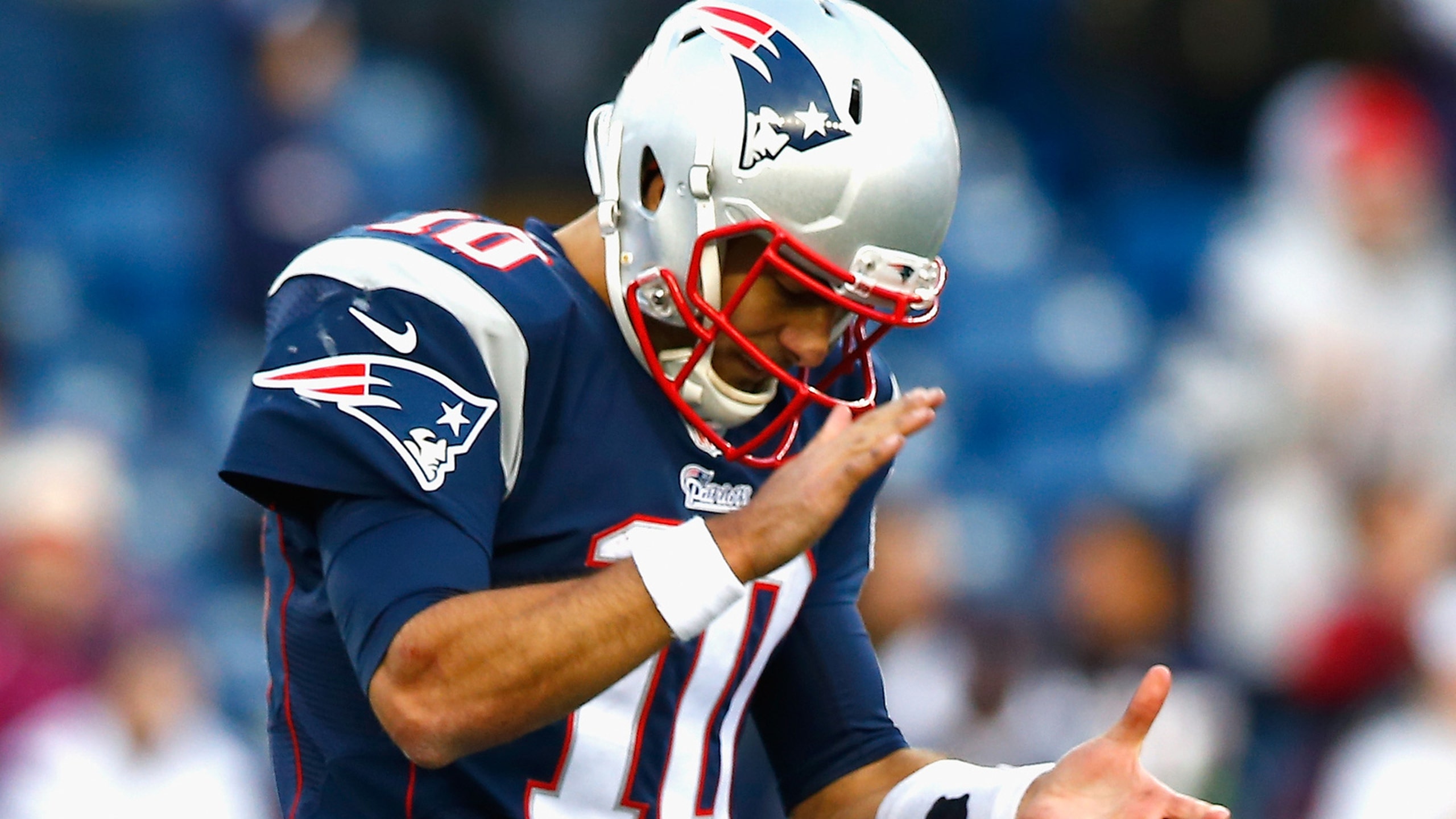 Garoppolo back in spotlight after Brady suspension upheld
BY foxsports • July 29, 2015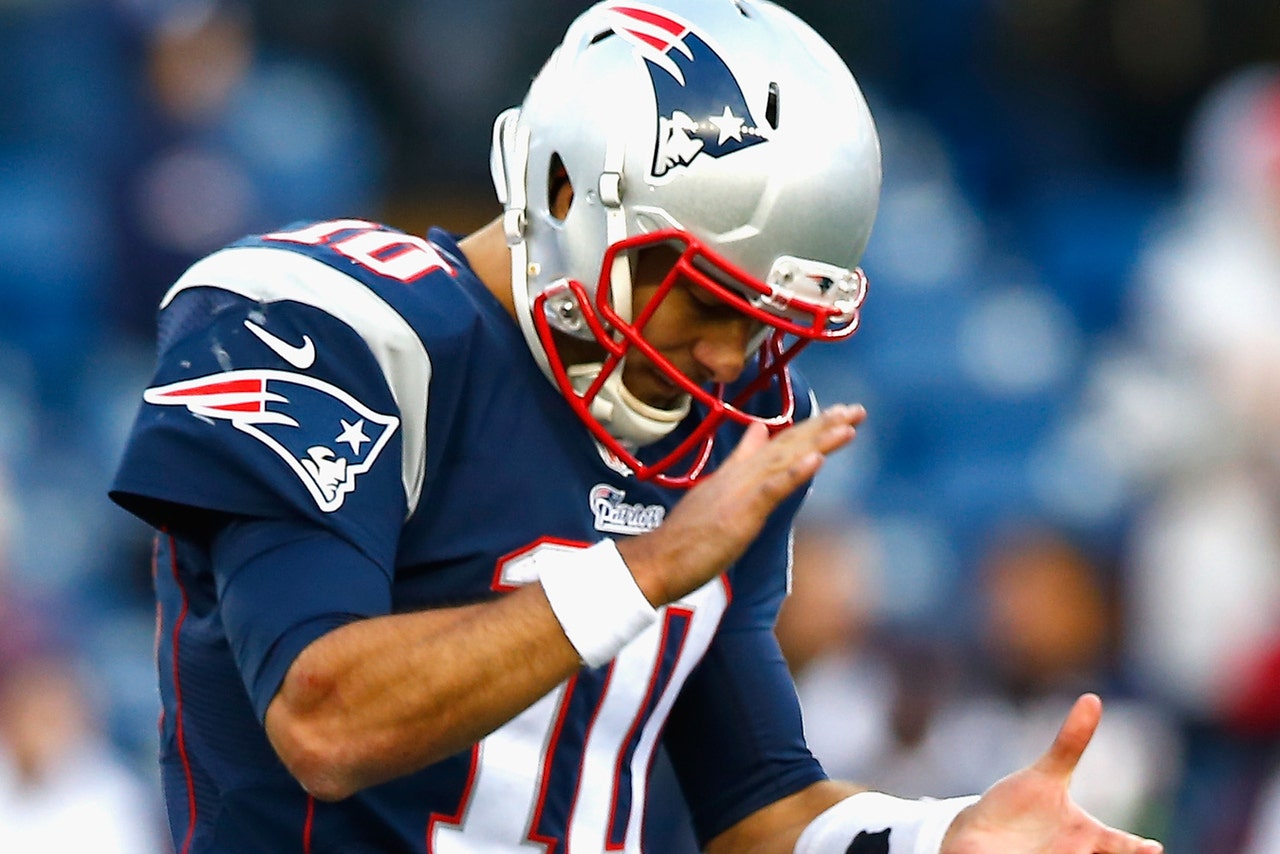 Jimmy Garoppolo won't be able to hide in the shadow of Tom Brady this summer.
Garoppolo's and Brady's training camp reps became equally as important Tuesday, when NFL commissioner Roger Goodell upheld the New England Patriots starting quarterback's four-game suspension. Goodell's decision increases the likelihood Garoppolo, not Brady, will start the 2015 season for the Patriots.
Of course, that's still not certain, because nothing related to Deflategate can be simple. Brady will take the NFL to federal court, and he either can fast-track or slow-play the process, as pointed out by NFL Media's Ian Rapoport.
If he fast-tracks the lawsuit, a decision could be made before the 2015 season, and if Brady's suspension isn't completely thrown out, then Garoppolo would become the Patriots starter.
If he slow-plays the lawsuit, then Brady likely would play all of the 2015 season, and Garoppolo's potential starts would be pushed back to 2016.
Regardless, Garoppolo will be thrust into the spotlight all summer, and practices like his session June 4 in organized team activities will incite panic across Patriot Nation. Garoppolo threw five interceptions in that practice, and he saw his mistakes increase during the Patriots' all-important two-minute drill.
The Patriots are fortunate to have Garoppolo, however, and he's only on the roster because Bill Belichick was wise enough to plan ahead during the 2014 NFL Draft. Rather than selecting a tight end, linebacker or wide receiver, all of which appeared to be bigger needs at the time, the Patriots grabbed a quarterback from a tiny FCS school.
Patriots fans weren't exactly pleased with the selection, but impressive performances during preseason and cameos during the regular season warmed them on the decision. There wasn't a single quarterback selected in the second round of the 2015 NFL Draft, and analysts said Garoppolo would have been the No. 3 QB behind Jameis Winston and Marcus Mariota if he was in this year's class. Now it could be up to Garoppolo to keep the Patriots afloat for the first four weeks of the NFL season.
By all accounts, Garoppolo has done nothing but improve over the last 14 months. His private throwing coach raved about him in February, and outside of June 4, he was impressive during the offseason workout sessions open to the media.
But being impressive in practices and private throwing sessions and starting meaningful NFL games are worlds apart. It's unclear when we'll find out what Brady plans for his appeal, but Garoppolo will have to stay on his toes for at least the next month, preparing to start Week 1 against the Pittsburgh Steelers.
More from NESN.com:
---
---