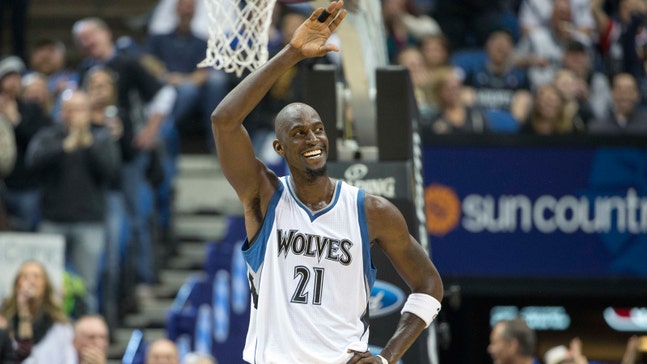 Garnett will become just the third NBA player to play 21 seasons
Published
Jul. 7, 2015 5:42 p.m. ET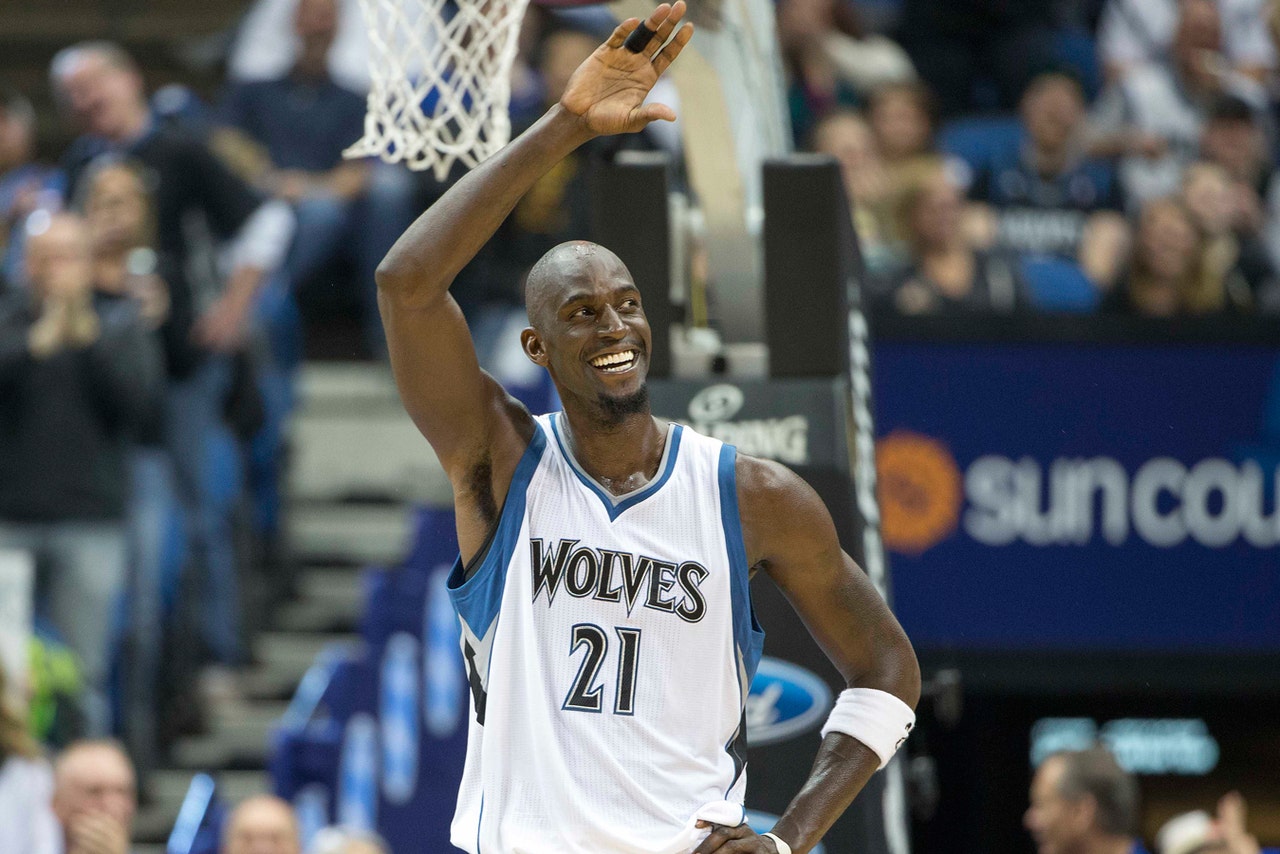 After coming to terms with the Timberwolves on a new contract Tuesday, Kevin Garnett, when he takes the floor next year, will become just the third player in NBA history to play at least 21 seasons. He'll join Robert Parish and Kevin Willis, two other eternal big men that also accomplished the feat.
Garnett, who was drafted by Minnesota with the fifth pick in 1995, played his first 12 seasons for the Timberwolves. He was then traded to the Boston Celtics, where he played six years and won the 2008 championship. Garnett spent the 2013-14 season and half of 2014-15 with the Brooklyn Nets, before being dealt back to Minnesota midway through last year.
He's played 1,567 total games and amassed more than 55,000 minutes, including playoffs, over his career. And, though the 15-time All-Star's production has significantly declined the past few years, Wolves fans are hoping that being back in the Twin Cities will be a boosting tonic for the Big Ticket.
So how will Garnett, the emotional leader of a young and talented Timberwolves team, fare in 2015-16? For comparison, let's look at what Parish and Willis, the only other players to compete for as many years as The Kid -- both of whom retired following their 21st campaign -- were able to do in their final seasons.
Parish, the longtime Celtics great and NBA Hall of Famer, had a prime that was similar to but not quite as dominant as Garnett's, putting up about 18 points and 10 rebounds in his best years. For his career, he played in 1,794 games and totaled almost 52,000 minutes, averaging 14.5 points and 9.1 rebounds.  His severe downturn corresponded to the year he left Boston in 1994; over his final three seasons, from age 41 to 43, he averaged just 14.4 minutes, 4.2 points and 3.7 rebounds per game. For his career, Parish's player efficiency rating, for which the league average is 15, was 19.2; in his final three seasons, from 1994-95 to 1996-97, it fell, respectively, to 10.1, 13.0 and 14.3 -- significantly lower, but still relatively efficient for a player his age in a reduced role.
For Willis, whose prime and career production was significantly lower than that of both Garnett and Parish, the decline was more gradual but the later-year numbers were paltry. Willis played 1,522 games and logged almost 41,000 minutes over his 21 seasons, averaging 12.1 points and 8.4 rebounds. In his last three years, however, Willis played in a total of just 82 games. He averaged 3.2 points and 1.4 rebounds during those last three seasons, posting PERs of 14.9 8.0 and 6.3. Playing just 43 minutes over five games in his final season, 2006-07, Willis couldn't make an impact.
What does that mean for Garnett? He was drafted out of high school, so his seasons have come at younger ages. And while the number of total games played was similar, Garnett has logged about 3,000 more minutes than Parish and about 14,000 more than Willis. He's averaged 18.2 points and 10.2 rebounds over his career, but his Year 19 and Year 20 numbers have decreased sharply. The past two seasons, he's averaged 6.7 points and 6.6 rebounds, at age 37 and 38. Still, as a strong defender and smart player, he's up PERs of 13.3 and 15.2, which are certainly respectable.
It would appear that Garnett's career culmination more closely resembles that of Parish. It's possible that he may be able to contribute more to the up-and-coming Wolves than just menacing facial expressions and locker-room tongue lashings next season.
Follow James Carlton on Twitter
---
---