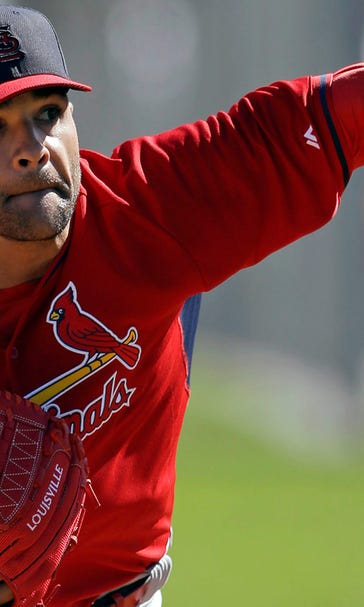 Garcia's setback is more of a concern for Garcia than for the Cardinals
BY foxsports • February 22, 2014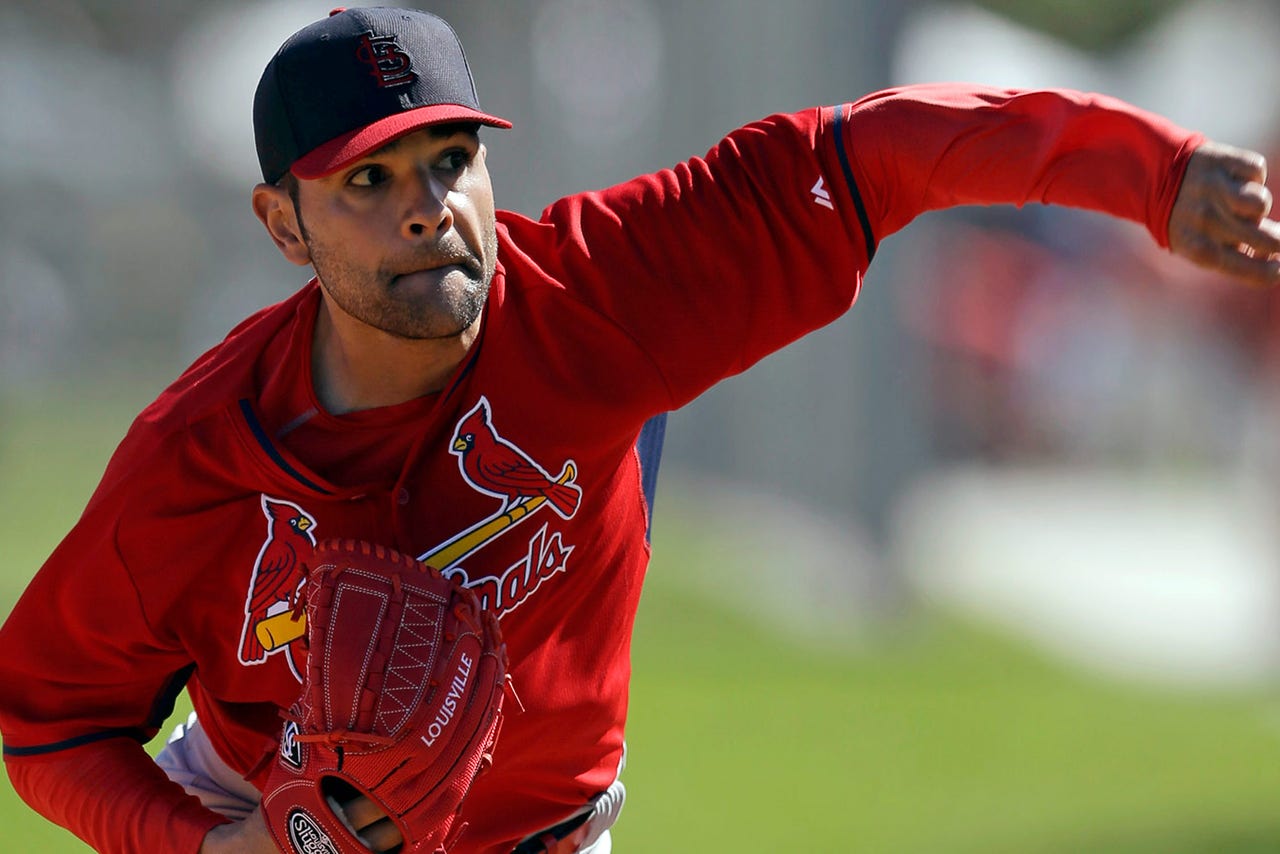 ST. LOUIS -- As the Cardinals showed last year, they have the pitching depth to overcome the absence of Jaime Garcia. They can turn to Joe Kelly, Carlos Martinez or Tyler Lyons and retain a rotation as formidable as any in the division.
But this latest setback for Garcia is troubling for another reason. For Garcia and his future. Unable to make it through the first 10 days of spring training, you have to wonder if he ever will be able to sustain a fully healthy left arm.
This wasn't supposed to be the case after Garcia reported to Jupiter ready for a normal spring training. He had progressed enough following last May's shoulder surgery that he threw living batting practice during the playoffs and went into the offseason with the club believing his left arm was sound.
At the Winter Meetings, in fact, general manager John Mozeliak said, "We are certainly bullish on how he's going to look. I'd be surprised if he wasn't in the rotation."
Such thinking already has changed. After the club said Saturday morning that Garcia will be heading to St. Louis to have his shoulder checked, Mozeliak told reporters that he doesn't expect Garcia to be ready by Opening Day.
Mozeliak said the club hopes to learn more about Garcia's shoulder by Monday afternoon.
Garcia, 27, enjoyed a strong April last season but reported shoulder issues in early May and wound up having surgery to repair a torn labrum. His recovery through the season seemed to go well, and Garcia was deemed healthy by season's end.
But he was able to throw only one incident-free bullpen session after pitchers and catchers officially reported before the shoulder became an issue. Mozeliak told reporters that Garcia had experienced discomfort the past two days, leading the team to send him to St. Louis for testing.
This marks the fourth consecutive spring the Cardinals have lost a starter before the season. In 2011, Adam Wainwright had to undergo Tommy John surgery and missed the season. In 2012 and 2013, Chris Carpenter was lost to shoulder and nerve issues.
The Cardinals actually lost three starters in 2013. Besides Carpenter and Garcia, Jake Westbrook was bothered by a sore elbow that sent him to the disabled list. He never regained his early-season form.
But the team barely missed a beat because of the pitching depth in the organization. The Cardinals entered this spring boasting eight healthy candidates for their five-man rotation. If Garcia is unable to go, the club will consider Kelly, Martinez and Lyons. Martinez and Lyons both are expected to pitch in the Cardinals' first spring game next Friday.
That the Cardinals are down to seven starting candidates will do little to dim their hopes for another postseason run in 2014.
For Garcia, though, hopes for a healthy season already have faded.  
You can follow Stan McNeal on Twitter at @stanmcneal or email him at stanmcneal@gmail.com.
---