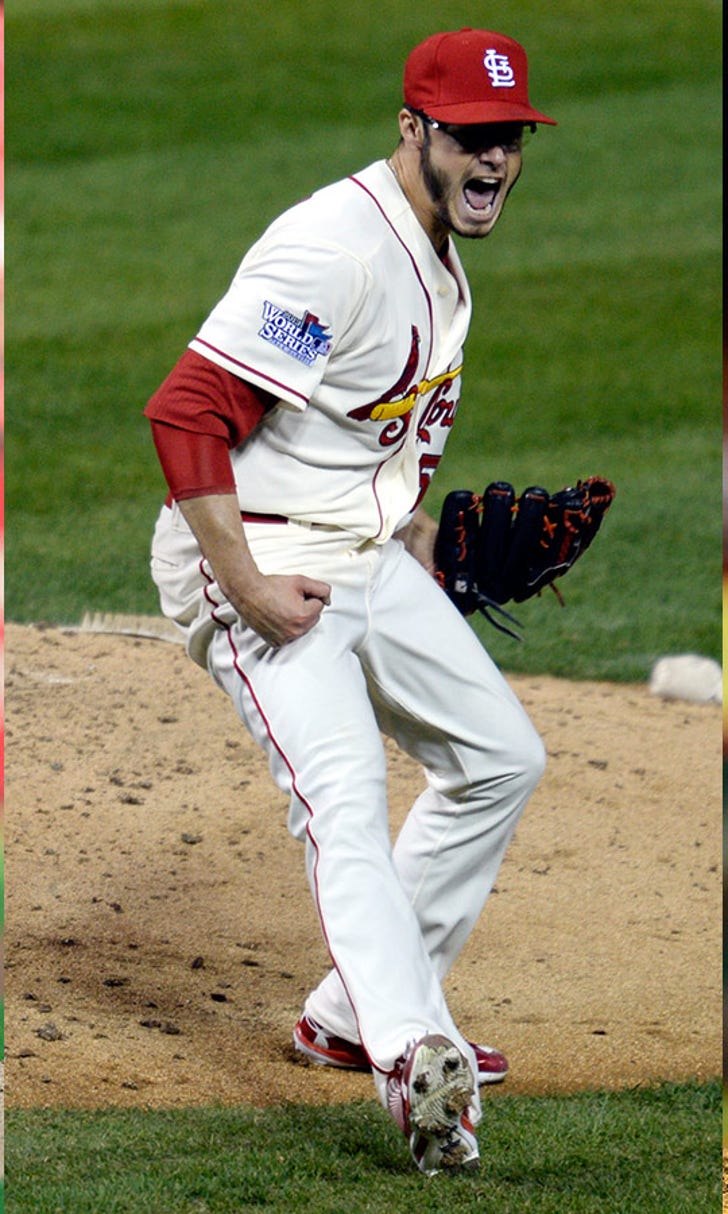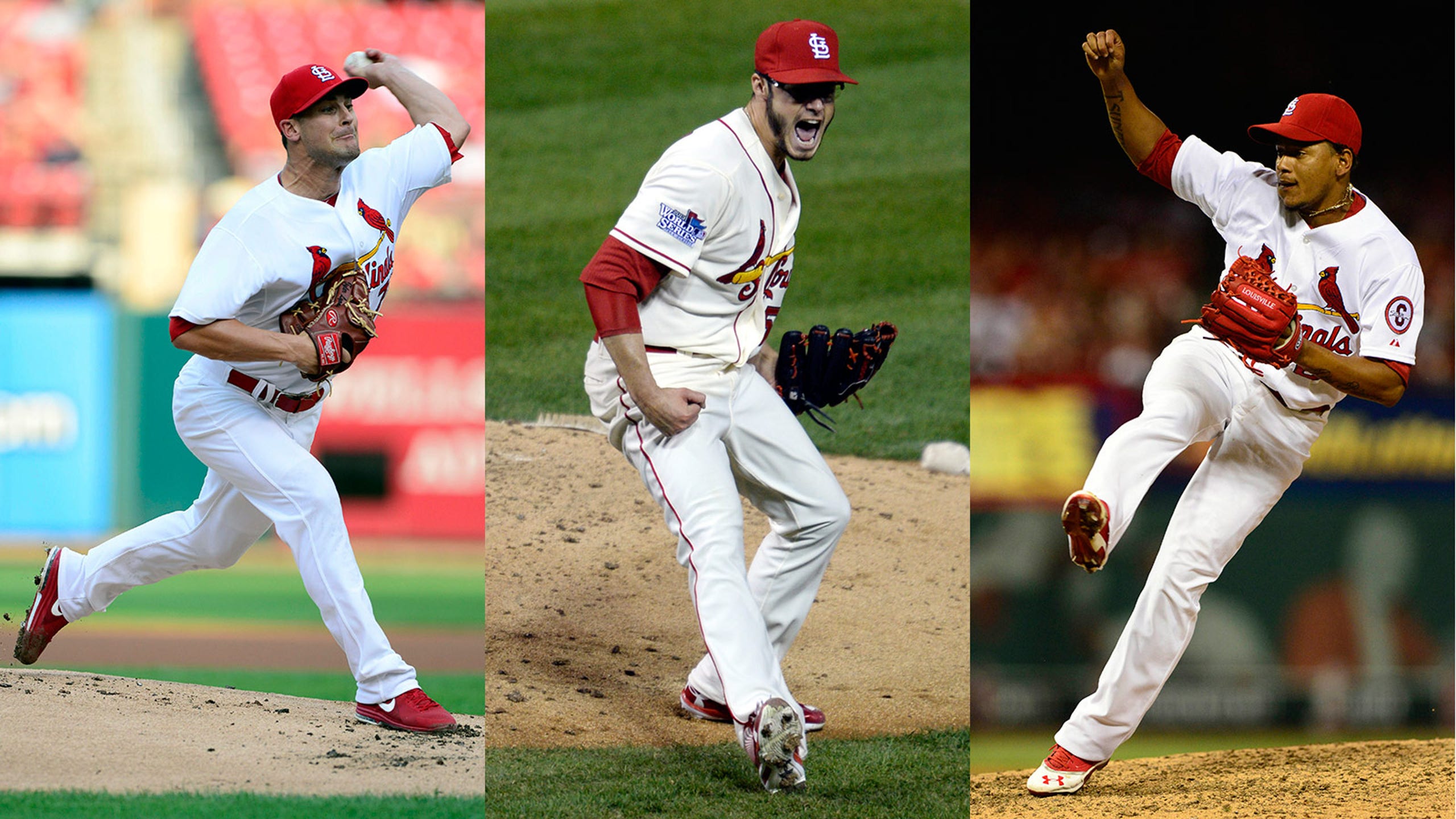 Garcia's likely absence raises some intriguing decisions for the Cardinals
BY foxsports • February 24, 2014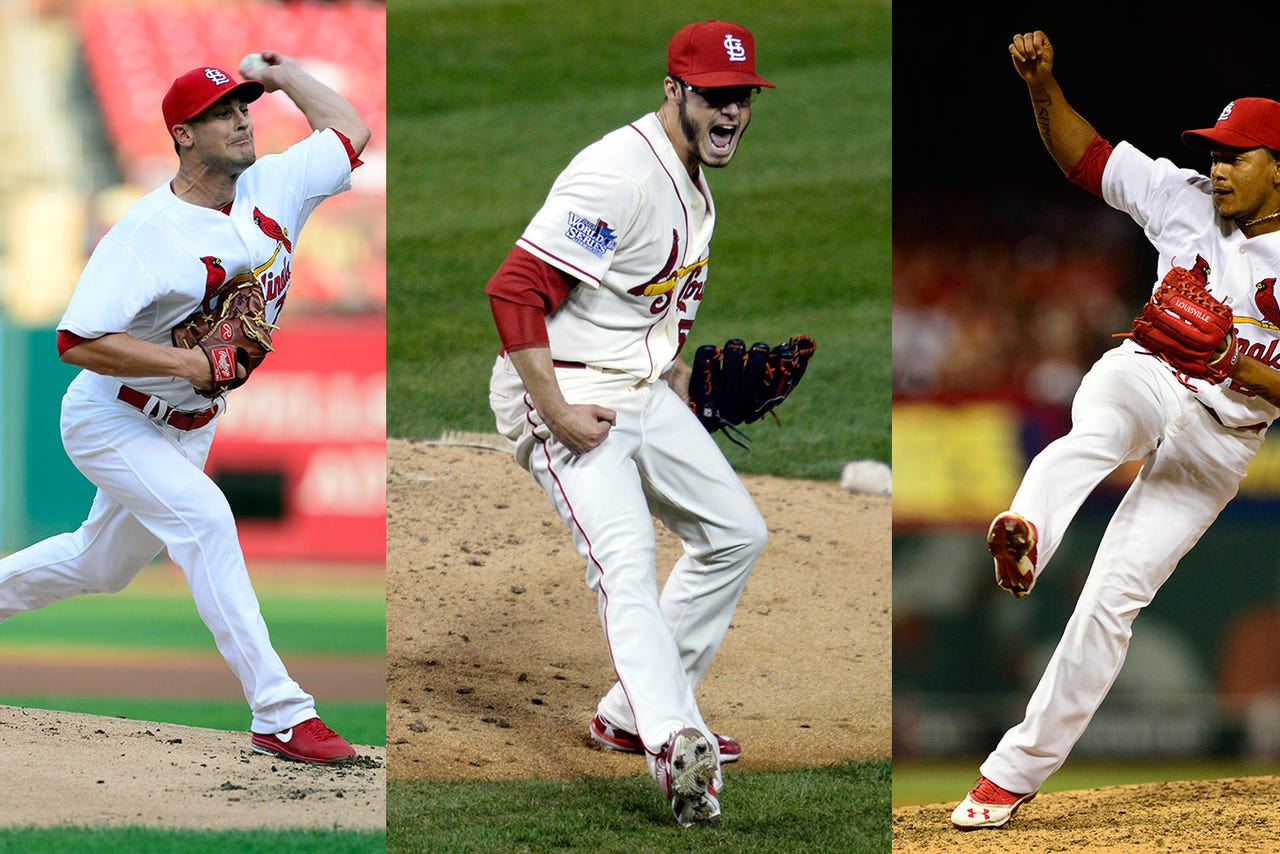 With left-hander Jaime Garcia's status again uncertain, the Cardinals are facing what could be their most difficult difficult decision of the spring -- as well as a variation on one of baseball's most intriguing debates.
Is an elite pitcher such as Trevor Rosenthal more valuable as a closer or a starter? Statheads say starter. As a closer, Rosenthal will work about 70 innings. As a starter, he'd work at least twice that many. Putting Rosenthal in a spot where he would pitch twice as many innings would seem to be the way to go.
Those in the dugout, however, disagree. They look at the last three outs as more difficult to achieve than the first 24. They believe losing too many ninth-inning leads can reduce a team's morale as well as its winning percentage. If you have a shutdown closer like Rosenthal, you let him do this thing.
But even most who cherish a lights-out closer will say that if Rosenthal were to be the Cardinals' No. 1 starter, he should be in the rotation. If he were in the back of the rotation, however, he's more valuable in a ninth-inning role.
So Rosenthal will remain in the bullpen for at least one more season, a decision even he understands, though he has made no secret of his desire to start. Having him to close games is just too comforting.
Now, how about the eighth inning? Is a dominant setup man more valuable than a No. 4 or No. 5 starter? That's part of the decision looming for the Cardinals without Garcia.
If Garcia, who has returned to St. Louis for tests on his throwing shoulder, is not in the rotation, Carlos Martinez, Joe Kelly or Tyler Lyons probably will be. Choosing among the three might not be as simple as picking the one who pitches the best in spring training, either.
After last October, the Cardinals know Martinez can handle the eighth inning almost as effectively as Rosenthal can take care of the ninth. Make Martinez a starter, though, and the eighth inning becomes muddled. While the Cardinals have a surplus of candidates, none is exactly ideal.
Jason Motte would be, but he's coming off season-ending surgery. Motte hasn't been ruled out for Opening Day, but expecting him to take over the eighth inning less than 11 months after Tommy John surgery would be asking too much. If he's ready to shoulder such a role by July, the Cardinals should be thankful.
Kelly has shown the stuff to shut down hitters in any inning, but he hasn't handled a late-inning role on a regular basis since he was closing at UC Riverside. He also proved to be a more-than-capable starter last season, at least for six innings. Putting him in the rotation makes the most sense except for one reason: Martinez has superior stuff.
Watch 15 Cardinals spring training games on FOX Sports Midwest. CLICK HERE for the full schedule.
Hard-throwing lefty Kevin Siegrist also figures to get chances in the eighth inning, but if Joey Votto and Jay Bruce are hitting in the seventh, manager Mike Matheny isn't likely to hold onto Siegrist until the eighth.
Matheny certainly has enough options to mix and match in the eighth inning, but he also knows a bullpen works best when everyone knows when their number figures to be called.
Because the Cardinals have so much pitching depth, they really can't make a bad decision. Whoever starts instead of Garcia will be a pitcher that most teams would covet for their rotation. The Cardinals also have plenty of arms to cover the eighth.
Still, this decision shouldn't be taken lightly. The Cardinals should be careful with the 22-year-old Martinez and not bounce him between roles very much. Whether or not Kelly starts, he's too good to bury for long in a mop-up role. That, however, was his likely destination before Garcia's shoulder acted up.
With Garcia, the rotation appeared set and the bullpen overstocked. Without Garcia, though, the decisions look a lot less obvious -- and far more intriguing.
You can follow Stan McNeal on Twitter at @stanmcneal or email him at stanmcneal@gmail.com.
---