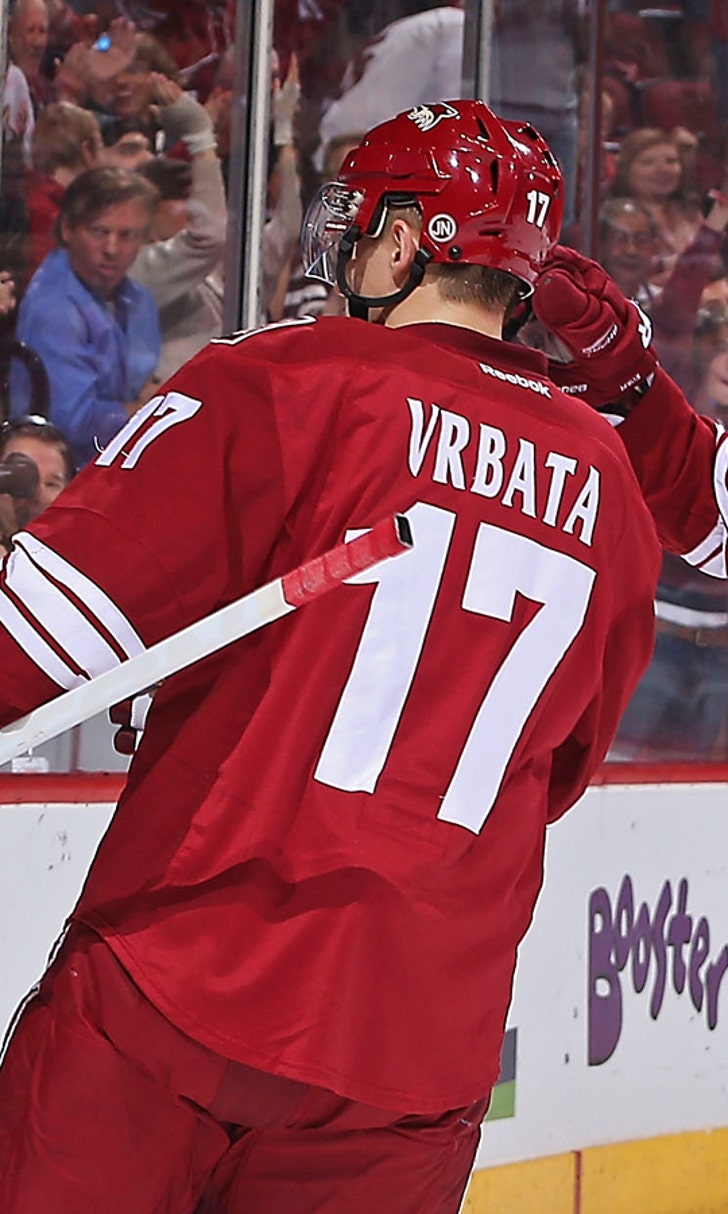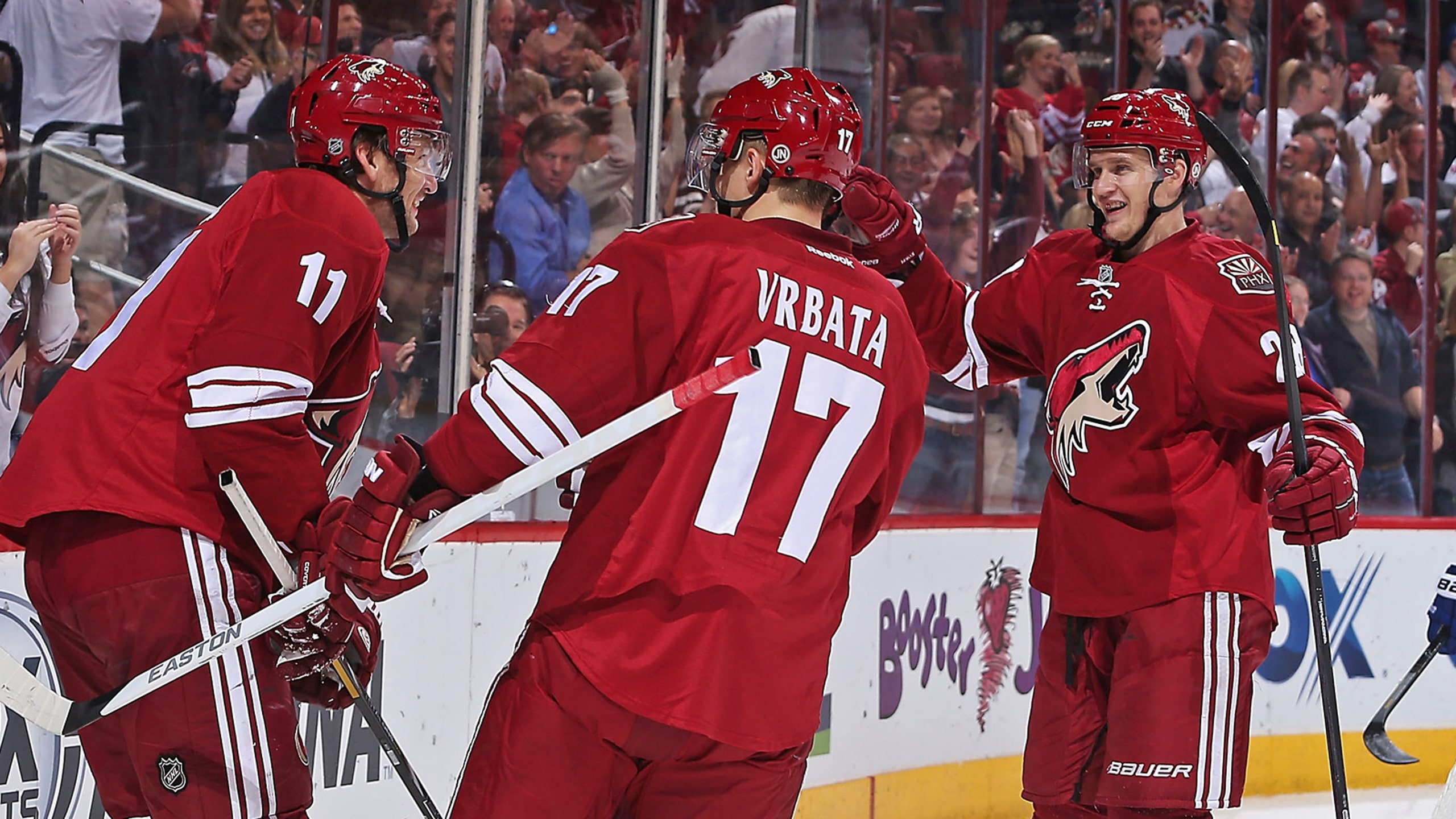 Games leading up to Olympic break critical for Coyotes
BY foxsports • January 27, 2014
GLENDALE, Ariz. -- Several Coyotes co-owners were in Calgary last week with their struggling team when former Flames goaltender Mike Vernon reminded them that his own team had experienced issues the same season it advanced to its first Stanley Cup final (1985-86). From Dec. 14-Jan. 7, those Flames endured an 11-game losing streak.
"The point was, don't reach for the panic button yet," Coyotes president and CEO Anthony LeBlanc said Monday. "I don't think any of us -- the players, the coaches, the management staff, the owners -- are happy with the performance the last few weeks, but the good news is we're still right there. We believe in the team we've assembled, and none of us is close to hitting the panic button."
How long that lasts may depend on what the team does in its last two weeks -- a span that includes six games -- before the Olympic break.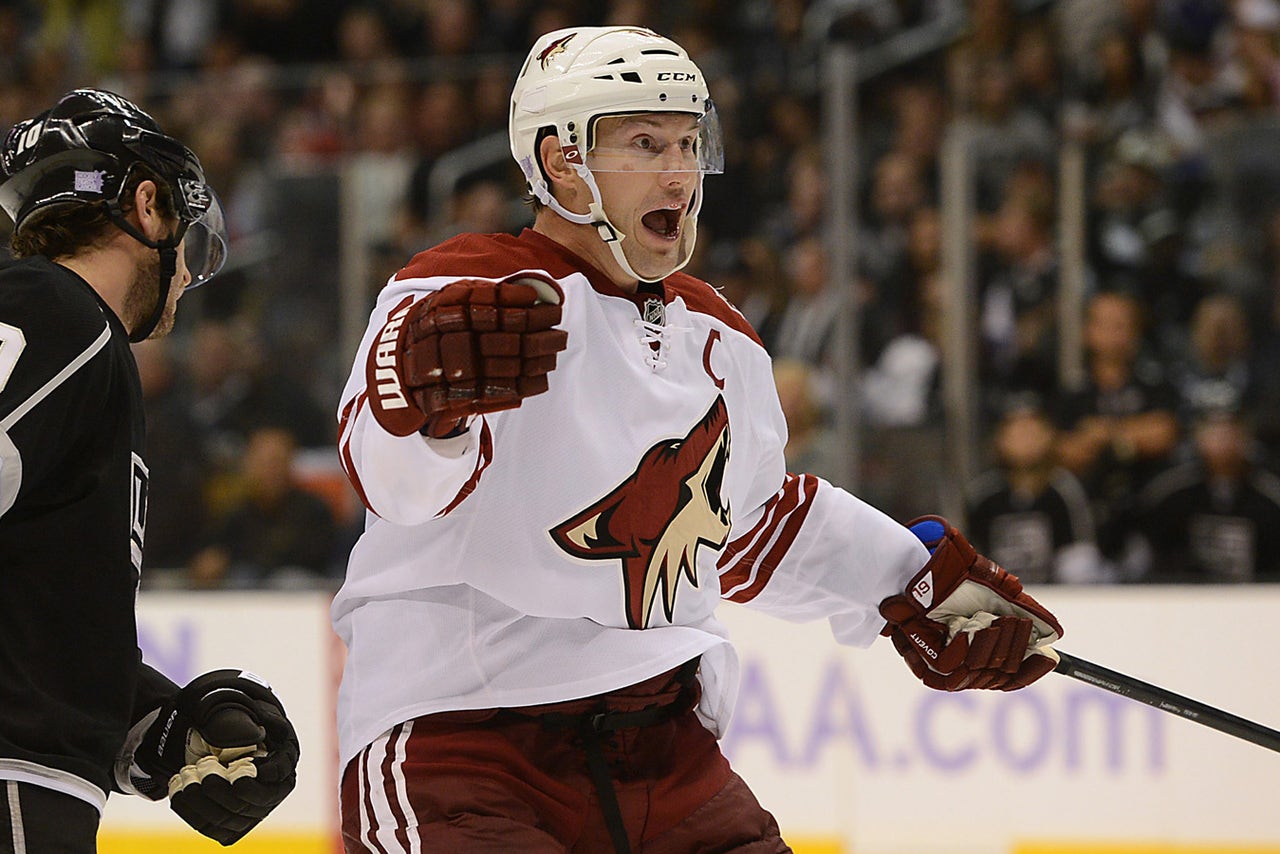 KINGS AT COYOTES
When: Tuesday, 7 p.m.
Where: Jobing.com Arena, Glendale
TV: FOX Sports Arizona
Radio: Arizona Sports 98.7 FM
Records: Los Angeles 30-18-6; Phoenix 24-18-10
Scouting the Kings: L.A. snapped a five-game losing streak with Monday's 1-0 win in San Jose, but the Kings have won just five times in their last 17 games and have scored three goals or more just four times in that span. They have averaged just 1.77 goals a game in January, well below their paltry season average of 2.38. Defenseman Matt Greene (concussion) is out indefinitely.
Phoenix is in ninth place in the West. The Coyotes are four points behind eighth-place Minnesota, five behind seventh-place Vancouver and eight behind sixth-place Los Angeles, Tuesday's opponent at Jobing.com Arena.
They have two games in hand on all of those teams, but it should be noted that they have done little, if anything, with those games in hand in previous efforts.
"We're going to have to be better than we are right now," coach Dave Tippett repeated Sunday after the Coyotes' 5-4 overtime loss in Vancouver. "We play stretches where we play well, but we make some critical errors at the wrong time. Those have got to get cleaned up if we're going to be a playoff team."
While five of the team's next six games are at home, the sledding won't be any easier, with the Kings, Penguins, Blackhawks and Stars (twice) on the schedule, as well as the Sabres, who beat the Coyotes last month on the infamous butt goal.
There has been plenty of discussion about what the team needs to add via trade in order to make a playoff run, but what about the alternative? What if the Coyotes find themselves eight or 10 points off the playoff pace when the NHL breaks for the Olympics? Will Phoenix become a seller instead of a buyer?
---