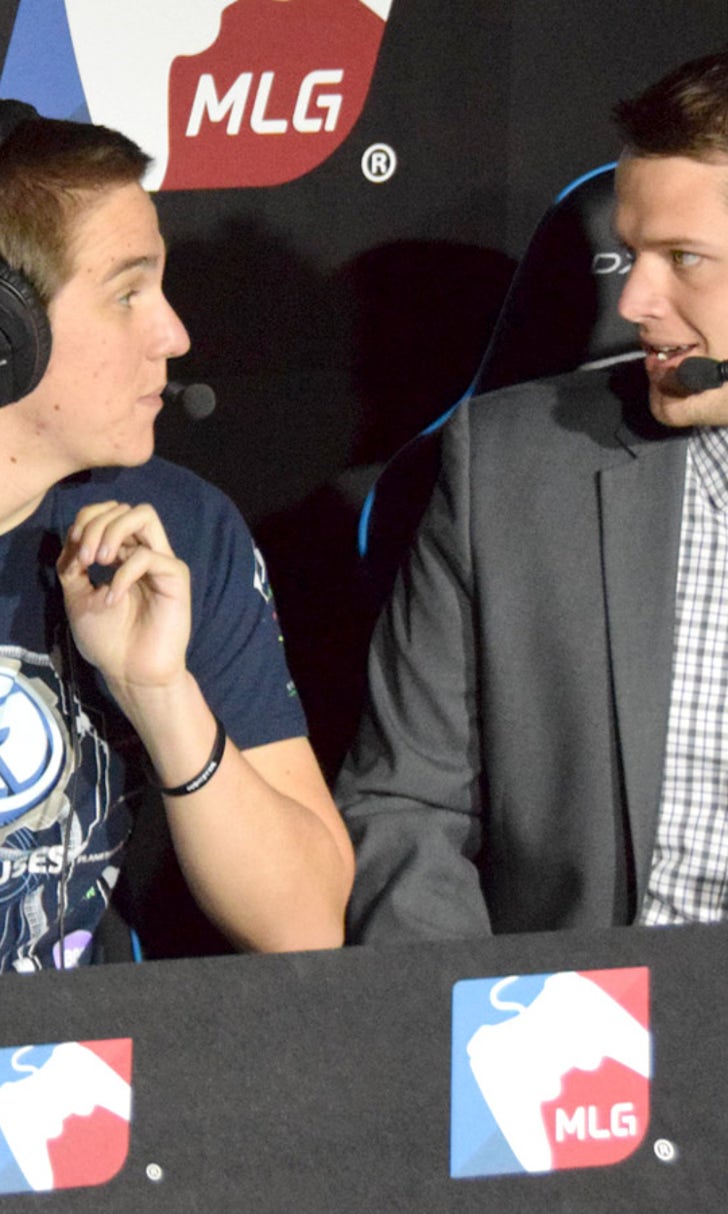 Game over, man? Never for this former eSports star
BY Kerouac Smith • November 20, 2014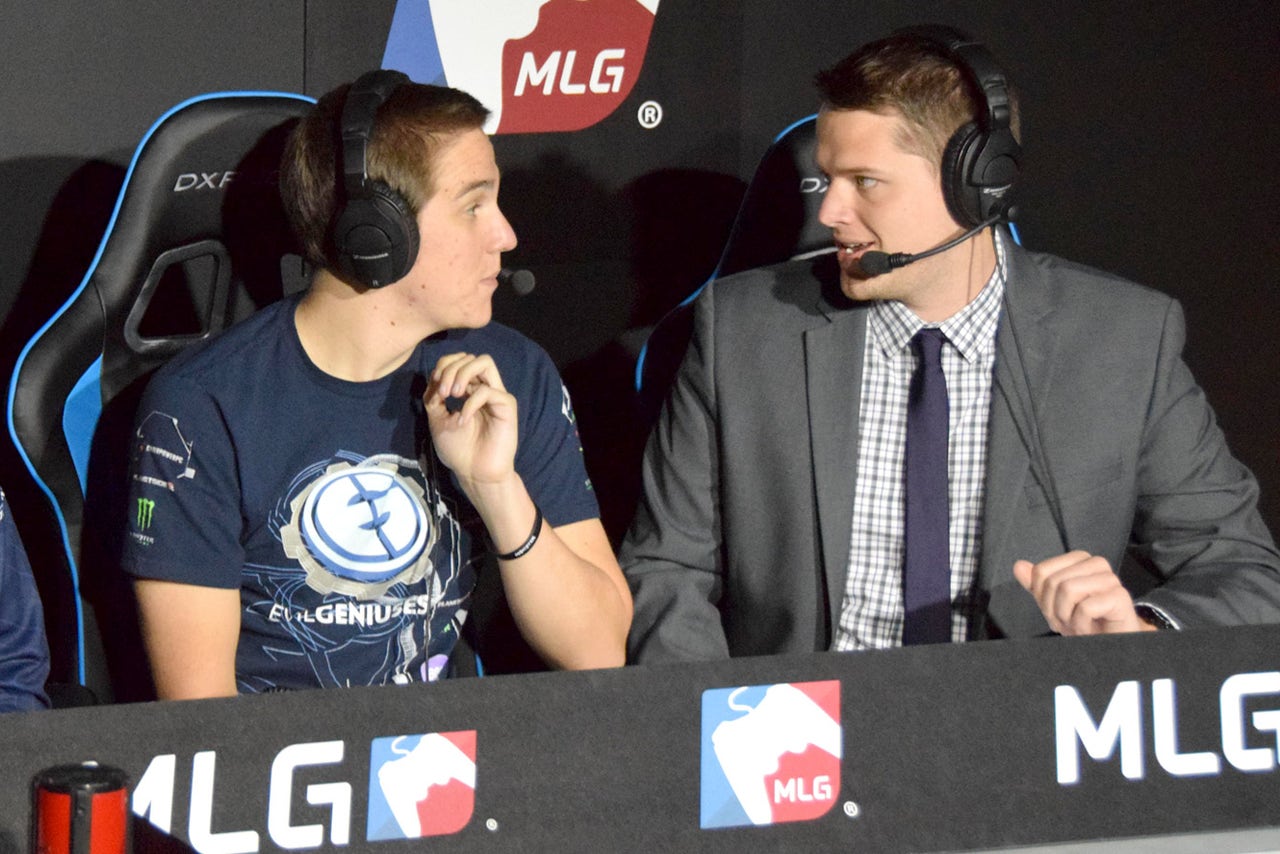 When your playing days are over, it's decision time.
If you want to stay involved in whatever sport you played as a professional, then that may mean coaching. Others begin a front-office career. Others turn to broadcasting in some fashion or another. Others try to continue cashing in on their celebrity status.
The same is true in eSports.
For Major League Gaming's Chris Puckett, the choice presented itself earlier than he might have liked. When the company began to establish itself, Puckett ended his successful "Halo" playing career to join the business side of gaming.
He joined MLG as Tournament Director in 2004, as a contractor, and gave up competing as it would pose a conflict of interest. He moved to New York two years later for a full-time role with the company's marketing department, but wound up working in video production before long.
By 2007, he was the host and lead commentator for live events.
Today? He's the VP of programming, while still serving as the face and voice of live MLG events.
It all started as a teenager in Columbus, Ohio. Puckett and friends Dan and Tom Ryan -- twin brothers known as Ogre 1 and Ogre 2 in gaming circles --€" were among the best "Halo" players around . . . and they knew it.
This was a few years before any organized eSports had emerged in the U.S., so tournament options were limited. The trio had to improvise.
"Basically, we had the four best players on this side of the country and we would get in the car and drive anywhere within basically a five-hour radius and that way we could go to the tournament and get back before our parents asked questions," laughed Puckett.
"At the time it was all local LAN (local area network) centers, so people who owned a video-game store would put kind of a station in there. And we would drive to Indiana, to Kentucky, we went up to Michigan once or twice, basically anywhere there was a tournament and especially at Ohio State University."
He even likened it a bit to the old days of pool hustling.
"I would purposely get people fired up and talk trash to them online to get them to the tournament. Then they would show up and we'd beat them."
Once Major League Gaming took notice, Puckett began his transition to organizing events.
"This was 2001 to 2004. In 2001, the Xbox came out for the first time. Towards the end of 2002, they started running local tournaments for 'Halo'. So it was from 2002 to 2004 that we were roaming and dominating before MLG picked it up," recalled Puckett.
Not bad for a kid who used to lie to his mom about playing video games. Linda Puckett clearly has no qualms about it now, she's a fixture at MLG events and a mother figure to the gamers.
"She always knew I was gaming, but she figured I was just doing it in our hometown because I would always go over to my teammates' house and play or practice or play online all day," Puckett said. "When we started playing tournaments, I would just tell her I was going to a friend's house because she didn't want me driving with other 16-year-olds, especially long distances.
"When I really broke the news that I was taking gaming full-time, when I was 19 and a sophomore in college, she actually drove me to New York to work full time on Mother's Day."
"Looking back, I was kind of a terrible son. They weren't happy when I told them I was leaving college, but two years later, on the side, they both told me it was the right decision and how proud they were of me."
His partners in crime, the Ryan Twins, continued to play, with Tom Ryan going on to unprecedented success. Ogre 2 now has 54 career championships and is considered possibly the world's best Halo player. He also holds the record for most championships in MLG history.
"(Ogre 2) is now playing for CLG, they just announced their sponsorship yesterday. ... He's the old man on the team and brought in some young guys to play with him. It's going to be a tourney-heavy sponsorship, CLG is one of the biggest teams in 'League of Legends' and them picking up a Halo team was a bit surprising for anyone involved in eSports," Puckett says.
That's unusual, since eSports is typically the domain of the under 25 set. Puckett himself stopped well before that.
"I think we all blame it on the reflexes, but the more and more I have this conversation with the older guys, I think the biggest part is just brainspace -- what are you doing and what are you thinking about all the time? As you get older, you have more and more responsibilities and you have less time to dedicate toward gaming," Puckett explains.
"The younger guys who have no cares in the world, who have rent paid for and everything taken care of, they can grind 15 hours a day and they're always going to be more prepared for an event than someone who's practicing four hours a night."
"There's very few old men in the competitive gaming scene right now. And by old men, I mean under 30."
As for Ogre 1, Puckett says Dan Ryan now lives in Australia and could be playing Halo again himself soon.
"The community came together and got him the Xbox One and all the gaming gear through crowdsourcing so he could come back to the 'Halo' franchise, I thought that was pretty cool," says Puckett.
"He put it up on the Internet and in under an hour he had $1,100."
As for Puckett, his competitive playing days may be over, but he still finds time to game . . . and he gets paid for it too. He has his own streaming channel on MLG.tv where fans can tune in to watch him play and listen to him.
And he has every reason to play as much as possible.
"It's a great deal for my fiancee and I as every dollar I make off of the live stream goes towards her wedding dress.  I get to play as much as I want and she gets the dress of her dreams."
And that's what happens when gamers grow up.
Kerouac Smith is an aging gamer who never made money at it to pay for his wife's dress. You can find him on Twitter @kerouacsmith.
---