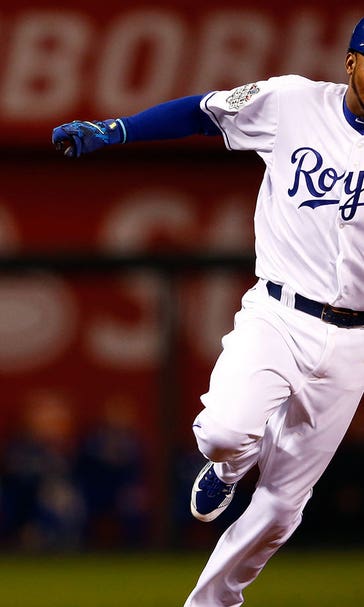 Game 3 lineups par for course
October 30, 2015

So the Game 3 lineups are posted and there are approximately zero surprises.
With the DH out of play, Kendrys Morales is out and everybody just moves up one slot, which is exactly how you would expect Ned Yost to play it.
* Not that I'm judging!
1. Escobar (R) SS
2. Zobrist (S) 2B
3. Cain (R) CF
4. Hosmer (L) 1B
5. Moustakas (L) 3B
6. Sal Perez (R) C
7. Gordon (L) LF
8. Rios (R) RF
9. Pitcher
Yes, of course it's weird for Escobar to lead off -- you know, assuming that pitchers stop throwing him fastballs down the middle the first time he steps inside the batter's box -- and it's even weirder for Alex Gordon to bat seventh. But the important thing is having the right players in the lineup, and with the exception of Rios insetad of Jarrod Dyson, this lineup does that.
1. Granderson (L) RF
2. Wright (R) 3B
3. Murphy (L) 2B
4. Cespedes (R) CF
5. Duda (L) 1B
6. d'Arnaud (R) C
7. Conforto (L) LF
8. Flores (R) SS
9. Pitcher
It's hard to imagine Terry Collins coming up with a better lineup, right? OK, so I'm still not convinced that Daniel Murphy's a legitimate No. 3 hitter on a really good team. But again, it's more about who than where, and all the right whos are here. 
Collins even has his L's and R's alternating, which is smart. Except it's sorta irrelevant against these Royals, since Yost has just two lefties in the bullpen and isn't likely to use either late in the game.
---
---