Game 1 preview: Heat begin playoff run against Ben Simmons, streaking 76ers
April 14, 2018
TV: FOX Sports Sun
TIME: Pregame coverage begins at 7:30 p.m.

WATCH IT LIVE ON FOX SPORTS GO

PHILADELPHIA (AP) -- Opera Philadelphia took a break from its rehearsal for "Carmen" to record an a capella version of the Philadelphia 76ers' catchy retro anthem , "Here Come the Sixers."

Philly can belt out the words .

"No. 1, Philadelphia. Here they come, team of the year. One, two three, four, five, Sixers."

Keep counting -- all the way to 16.

The Sixers roar into the postseason on a 16-game winning streak, both the longest for a franchise that boasts The Big Dipper, AI, Dr. J and The Boston Strangler on its all-time roster and also the longest in NBA history to end a season.




Perhaps it's fitting an opera company saluted the Sixers' first postseason berth since 2012 because it's another masked man who has terrorized the NBA and whose status has the league buzzing -- the self-proclaimed "Phantom of the Process ."

Joel Embiid will not be lurking in the bowels of the Wells Fargo Center when Game 1 opens Saturday against the Miami Heat (44-38). He'll start the postseason just as he did during the infancy of the Process -- injured and watching from the bench.

Maybe he'll wear his gold sneakers or choose from his pastel palette of sports coats to root for the Sixers.

But the black mask he wears during light shooting drills to protect a broken orbital bone will stay in his locker. So will his jersey, at least for Game 1. Beyond that, who knows. But if the third-seeded Sixers want to beat the Heat, they'll need their All-Star center/social media darling/leading scorer/court jester/leading rebounder in the lineup.

Coach Brett Brown said Friday he couldn't even say that Embiid would return in the first round.

"I know that I can kind of, not my take my time, but be more calm about it and make sure that everything is right," Embiid said. "I can follow the doctor's orders instead of wanting to go out and play thinking that my teammates actually really, really need me."

Yes, the 76ers (52-30) won the final eight games without Embiid after he suffered a freak injury in a collision with teammate Markelle Fultz. And yes, 16 straight wins is splendid, but the asterisk is placed because only Denver, Cleveland and Milwaukee over that span finished with winning records.

But they led Cleveland and Milwaukee by 30 points, and rookie of the year contender Ben Simmons (15.8 points, 8.2 assists, and 8.1 rebounds), JJ Redick, Dario Saric and Fultz, the No. 1 pick coming off his first career triple-double, are enough to make the Sixers 7-point favorites to win Game 1.




Philly is riding high these days in the wake of the Eagles' Super Bowl title and Villanova's national championship in college hoops earlier this month, feats that are about the only things that could dwarf a 16-game win streak.

Brown, who has a 10-win season and 26- and 28-game losing streaks on his resume thanks to the Process, has kept the organization steady.

"The locker room's been good in the darkest of times," Brown said.

The goals keep changing in Philly -- from a playoff berth to 50 wins to the No. 3 seed. Now comes the hard part.

There's also this -- in a postseason full of gamesmanship, would anyone truly be surprised if Embiid walked out to a rocking ovation when starting lineups are introduced?

Here's what else to know for Heat-76ers, Game 1.

WHO'S IN

Amir Johnson should get the start for Embiid. Johnson averaged just 4.6 points in 74 games but bumped that up to 6.6 points and 6.8 rebounds in the last eight games filling in for Embiid. Johnson has made little impact and been the target of social media scorn from Sixers fans who would rather see Richaun Holmes get a crack at staring. "The game is more then offense, there's different ways I Impact games, that's I been able to stick around this league.. Usually fans and bloggers won't understand because all everybody does is look at numbers," Johnson tweeted .

I'M MR. WHITESIDE

Hassan Whiteside, benched at times late in games when coach Erik Spoelstra goes small, has been embroiled in a social media feud with Embiid this season. Whiteside was whistled for three fouls in three minutes in a preseason game, prompting Embiid to laugh on the court and later called him a (hashtag)softy on Twitter. But with Embiid out, Whiteside (14 points, 11.4 rebounds) could feast on Johnson and be a difference-maker in Game 1 and perhaps justify his confidence in the Heat's title chances.

"I feel like we can go all the way. I think everybody feels that way," Whiteside said.

WILD SERIES

Not only did the teams split four games, all of them being decided by single-digits, but the total scoring for the clubs -- Heat 409, 76ers 407 -- suggested the series was nip-and-tuck every step of the way. The reality was there were wild ebbs and flows. The 76ers led one game by 28 before hanging on in the final minutes, and the Heat lost a game where it led by 24 in the second half. Plus, both teams had runs of at least eight unanswered points at least once in all four matchups.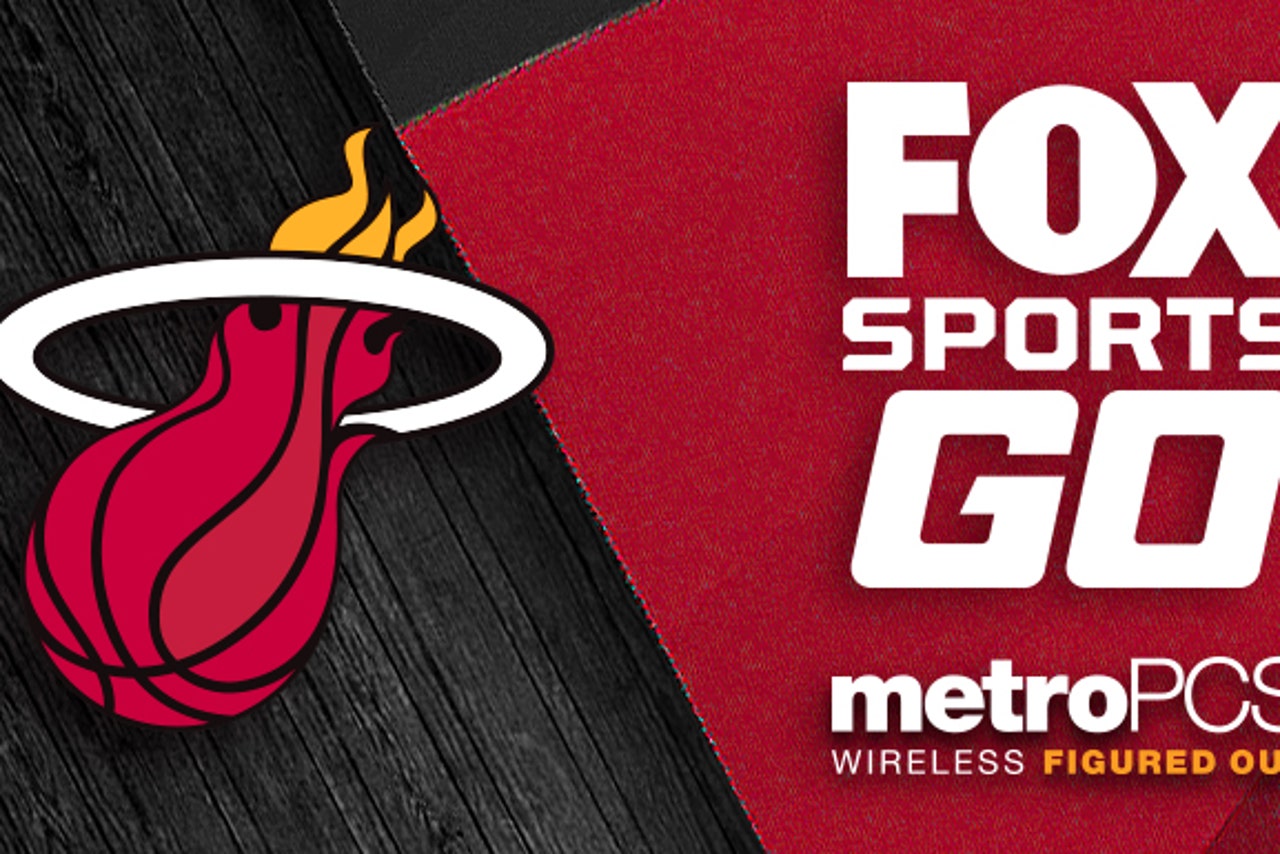 ---