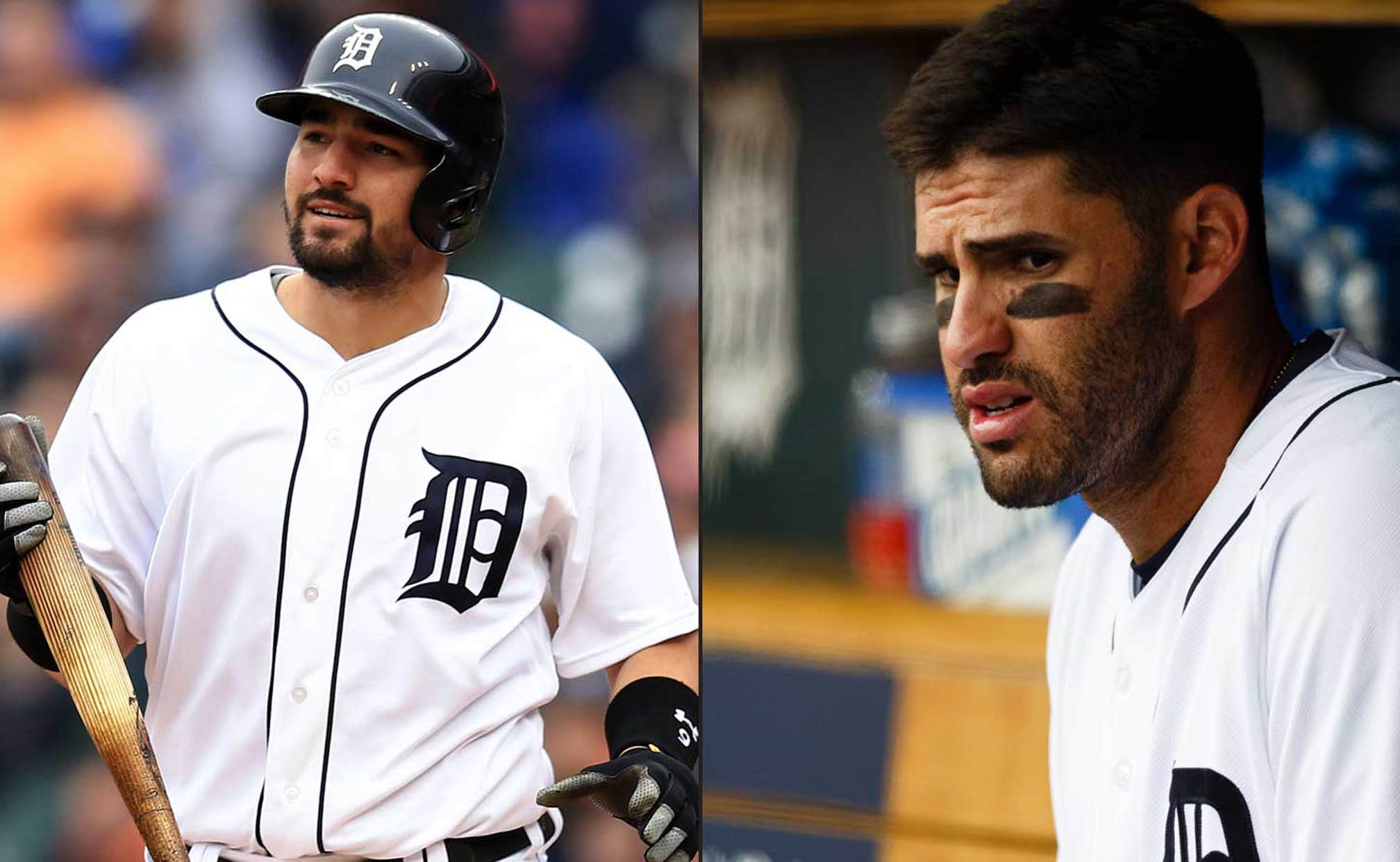 Gage: Suspicious-looking storm at bottom of Tigers' order
BY foxsports • May 11, 2015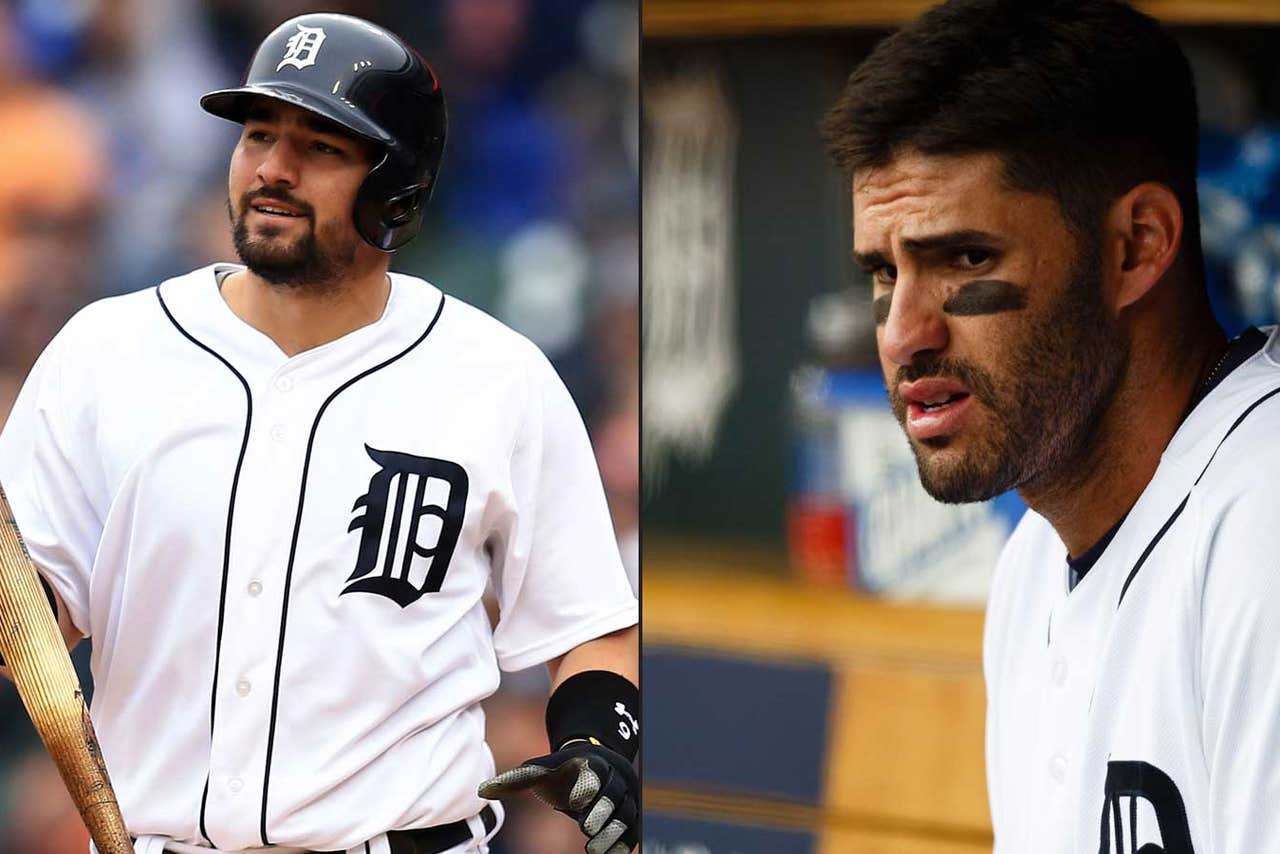 DETROIT -- There's not a trouble spot in the Tigers' batting order.
It's more like a troubled chunk of it.
And while it hasn't cost them much yet, it would be foolish to think that such immunity will continue.
It wasn't so much the frustration the Tigers took away from Sunday night's rain-interrupted 2-1 loss to the Kansas City Royals as it was what they took into the game that fully illustrated the topic.
From the six spot on down, there's a growing need for questions to be answered -- and for problems to be solved.
They don't have to be instant answers, mind you, because these aren't desperate times -- meaning that the Tigers are more than holding their own, alternately at or near the top of the American League Central.
But they'll have more difficulty continuing to win if the bottom of their lineup becomes a chronic problem.
The questions don't sound the same -- because they aren't the same. Not all of them are "Why isn't so-and-so hitting?"
That's where they start, though -- with J.D. Martinez, who used to be the No. 5 hitter but is now No. 6.
Despite having a hit against the Royals, Martinez came out of Sunday night's ordeal batting .069 in his last nine games. After nine RBI in his first seven games, he has six in his last 24.
The former pace couldn't have been expected to continue. But the latter pace simply can't.
Moving Martinez down a spot hasn't had a substantial effect -- at least so far. He's 2-for-13 since the switch.
Mass handwringing has yet to be seen, though. Martinez remains upbeat because he's an upbeat individual.
The Tigers also aren't telegraphing signals they're concerned, if they are -- and, frankly, because of the strides Martinez made last year, there's no harm in waiting it out.
They are 19-13, after all.
Bottom line, though, there's a slump in the works at the sixth spot.
At No. 7 is Nick Castellanos in his second full season -- a proving ground of many careers, depending on one's belief in sophomore jinxes.
Castellanos isn't hitting, either. In 17 games since his average was .298 on April 21, he's batting .156.
He might be on the brink of figuring it out, but if he is, it's not yet taken the form of an improved batting average.
To be fair, Castellanos hit .230 last year in his first 31 games -- the same number in which he's played this season -- before improving to .303 in his next 31. He's a smart individual who sorts through possible solutions -- adjustments, if you will -- until he finds one he can use.
So if it was too early to judge him after 31 games a year ago, let's grant him equal slack now.
But that doesn't change his numbers. They aren't good.
James McCann, at No. 8, looks like he can hit and is no stranger to catching a lot, as he will as Alex Avila's (knee) replacement.
McCann caught an average of more than 100 games the last three years in the minors, so he's familiar with wear and tear.
But not at this level.
Therefore, the question about the eighth spot won't be about what McCann will contribute; it will more be about how dependable of a regular he'll prove to be.
Hitting ninth, when he returns from groin issues, will be Jose Iglesias (groin), who isn't slumping, wasn't slumping, and won't be thrust into the lineup because of an injury to someone else (a la McCann).
But until he can stick around for a while -- and not get hurt -- he's another reason the bottom four spots can't be called rock solid.
To sum it up: From six on down, two hitters are struggling, the catcher is new and the shortstop (although Andrew Romine is no slouch) needs to establish his durability.
That doesn't mean there's trouble head for the Tigers.
But if their lineup were a weather map, that suspicious-looking storm -- south of five -- would bear watching.
---