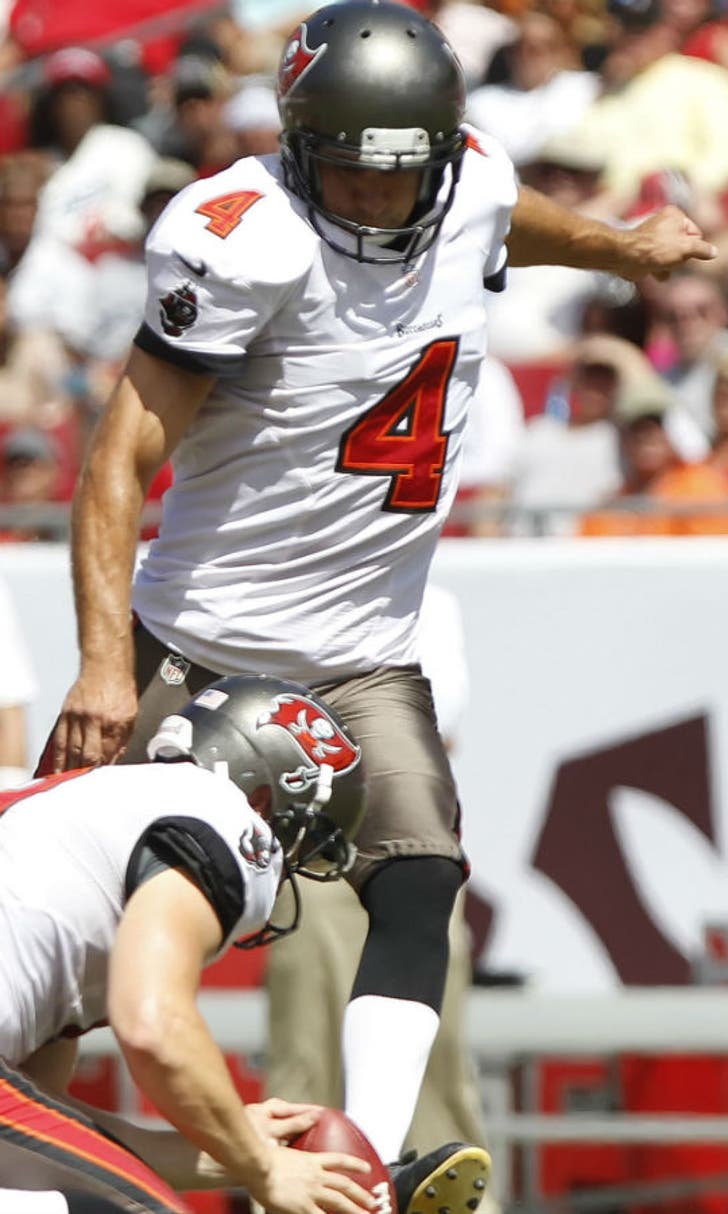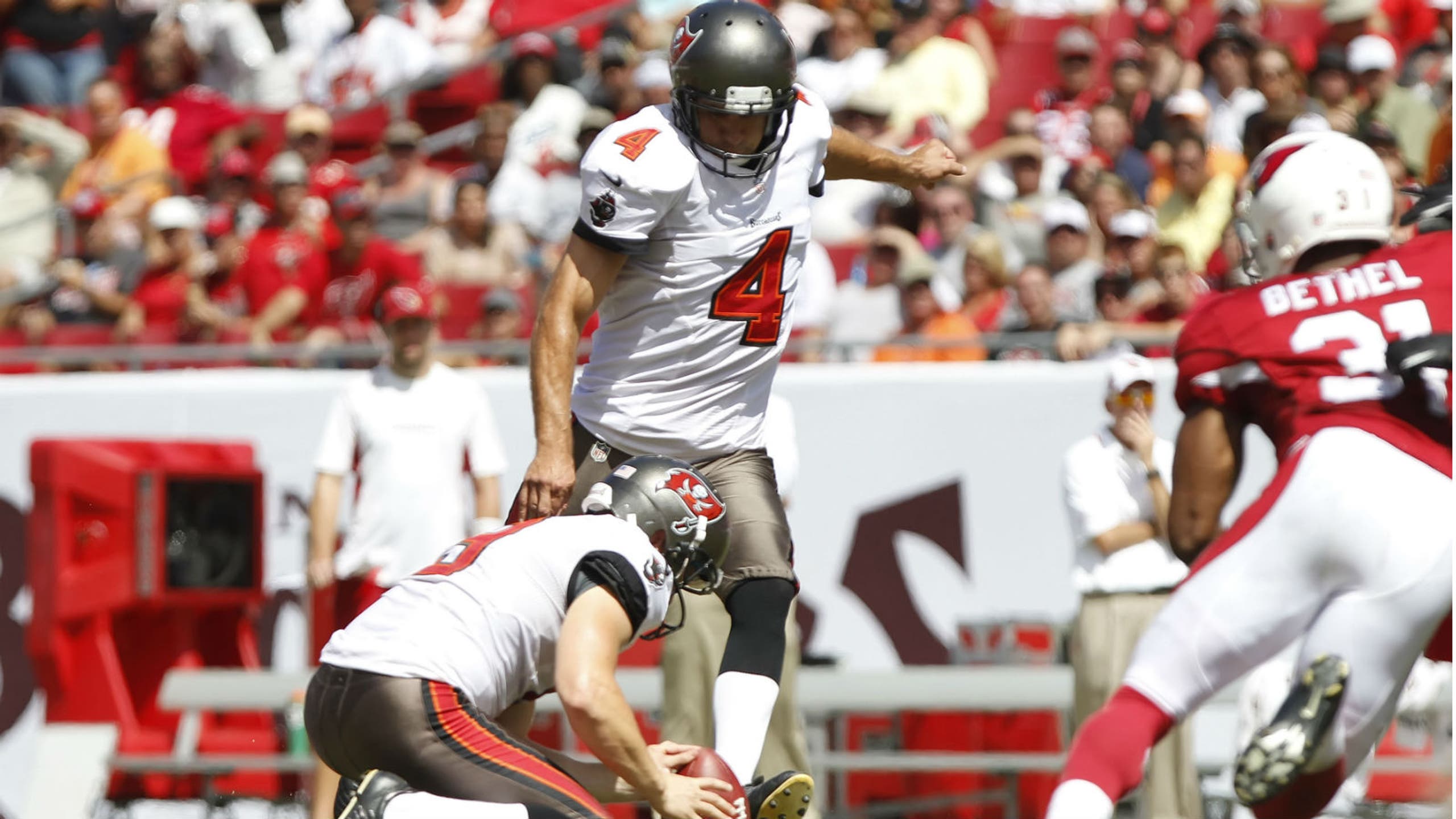 Fulltime kicker, dynamic returner on Bucs' wish list
BY foxsports • February 20, 2014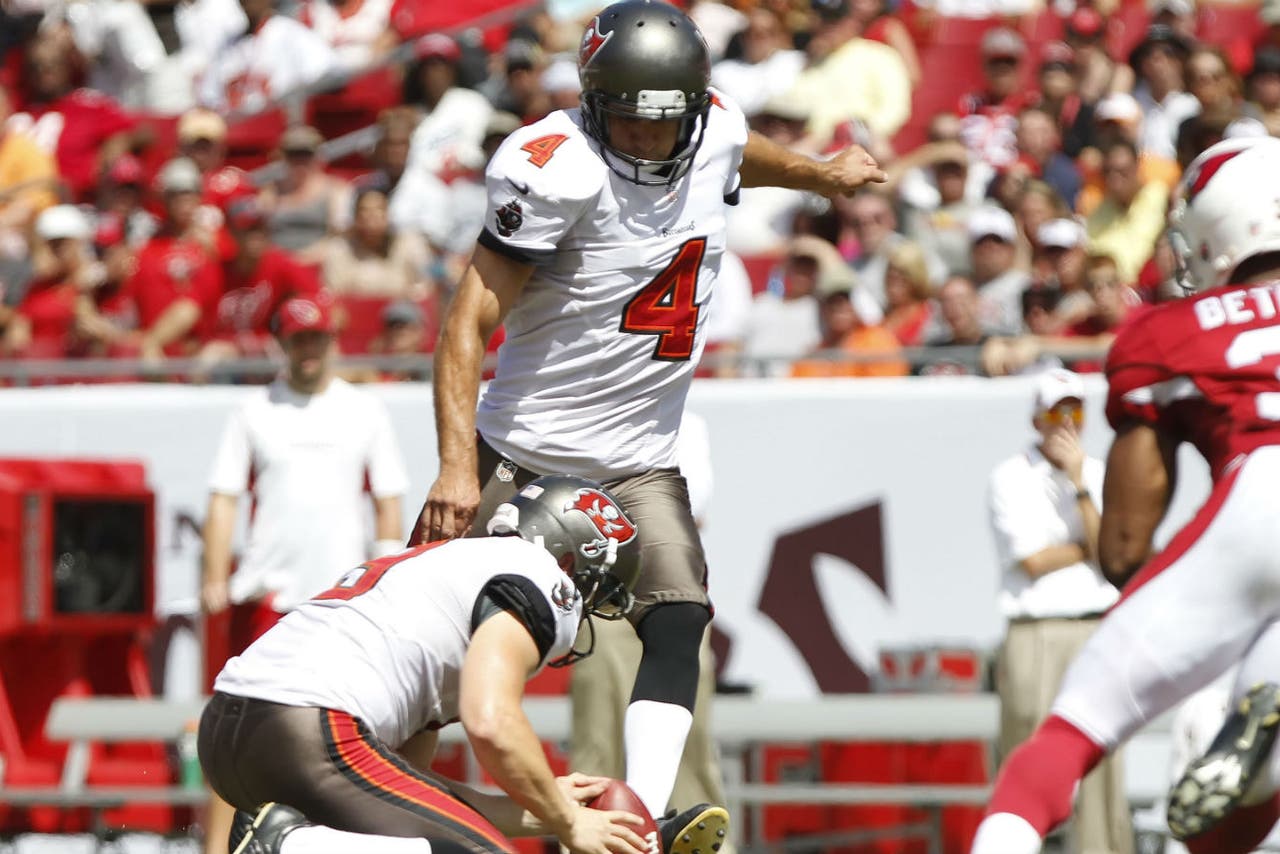 Last season was one of improvisation on special teams for the Tampa Bay Buccaneers.
The Bucs entered the fall expecting Connor Barth, one of the franchise's most reliable kickers, to continue with his duties. However, an Achilles tear in his right leg sustained in July during a charity basketball game changed those plans.
Lawrence Tynes was signed as Barth's replacement, but the veteran's time was short-lived after he became one of three players to contract MRSA. In came Rian Lindell, formerly of the Buffalo Bills, but he fell short of becoming a sure-fire bet at the position.
Barth should return next season, and the Bucs are set at punter with Michael Koenen. That means the biggest concentration should be figuring out how to find an upgrade at return man.
Is Devin Hester in the Bucs' future? Possibly.
"That can be that one guy who makes that big play," said Bucs special teams coordinator Kevin O'Dea, who worked with Hester in Chicago. "When everything else isn't working -- maybe even all the blocks aren't perfect -- but he would electrify the crowd. He just made those plays. That's what we need. Maybe it's not the returner. Maybe it is. But we're looking for those special players that can create that electric atmosphere."
Here's a closer look at the Bucs' special teams situation:
PUNTER
Michael Koenen -- The nine-year veteran averaged 44.2 yards per punt, the lowest figure in his three seasons with the Bucs. He punted 87 times last fall, an increase from the 67 he kicked in 2011 and the 76 in 2012. He had a long of 62 yards, and he produced six touchbacks.
The best thing for the Bucs would to see him kick less next fall. Tampa Bay's offense was listless most of the season, especially with an ineffective running game in the season's final month, and improvement in that area will be key to their hopes of becoming contenders again.
Koenen signed a six-year, $19.5 million deal in July 2011, so he'll remain the Bucs' answer at this position for a while.
KICKER
Rian Lindell -- Talk about a revolving door. He became an audible of sorts after Barth was ruled out for the season in July with a torn Achilles tendon in his right leg and Tynes contracted MRSA.
Lindell, a 14-year veteran, was inconsistent once he became Tampa Bay's choice for this role. He made 23 of 29 kicks, the 79.3 success percentage being his worst since posting a 76.2 with the Buffalo Bills in 2010.
The breakdown: He attempted three kicks from 20 to 29 yards, 14 from 30 to 39 yards, six from 40 to 49 yards and six from 50-plus yards. He made all 31 extra-point tries, extending his perfect streak in that category to three seasons.
Lindell was signed to a one-year contract, so he'll likely have a new home next fall. Barth signed a four-year, $13.2 million contract in May 2012 -- a clear sign that he's Tampa Bay's option when healthy.
PUNT AND KICK RETURNER
Eric Page -- He was mostly invisible in this role. Page was neither a difference-maker nor a hindrance.
He had 23 punt returns with an average of 10.9 yards per attempt, with a long of 52 yards. He had 22 kick returns with an average of 24.9 yards, with a long of 44 yards.
Those numbers mean the new Bucs regime should look for a different answer here. Lovie Smith's time in Chicago showed him how important a skilled return man can be -- hello, Hester -- and a reunion with the dynamic special-teams asset shouldn't be ruled out with Hester possibly becoming a free agent soon.
LONG SNAPPER
Andrew Economos -- The eight-year veteran is the longest-tenured Bucs player. He gained visibility as the one who called a players-only meeting early in the season, one that was rumored to reveal concerns about the team captain vote during the start of the Josh Freeman drama. Economos, however, called that gathering more of a "pep rally."
He's scheduled to become a free agent, but he could be welcomed back because of his veteran value to the roster. As Smith shapes his first locker room, a person with Economos' perspective should not be overlooked.
BEST DRAFT OPTIONS
The Bucs appear set at kicker and punter, so a return man might be the only option they search for in the draft. It's hard to see Tampa Bay choosing someone on their return potential alone, of course. But perhaps an early round skill-position player will rise to become an option in that role.
FINAL THOUGHT
Special teams can be better. Expect the kicking game to receive a boost with Barth's return in 2014. The Bucs' new staff must find an answer at returner, someone who can offer home-run ability as well as a pair of sure hands. Will that option be Hester? In a perfect world, he would be. But no matter the result, some tweaks in this area would serve Tampa Bay well.
You can follow Andrew Astleford on Twitter @aastleford or email him at aastleford@gmail.com.
---