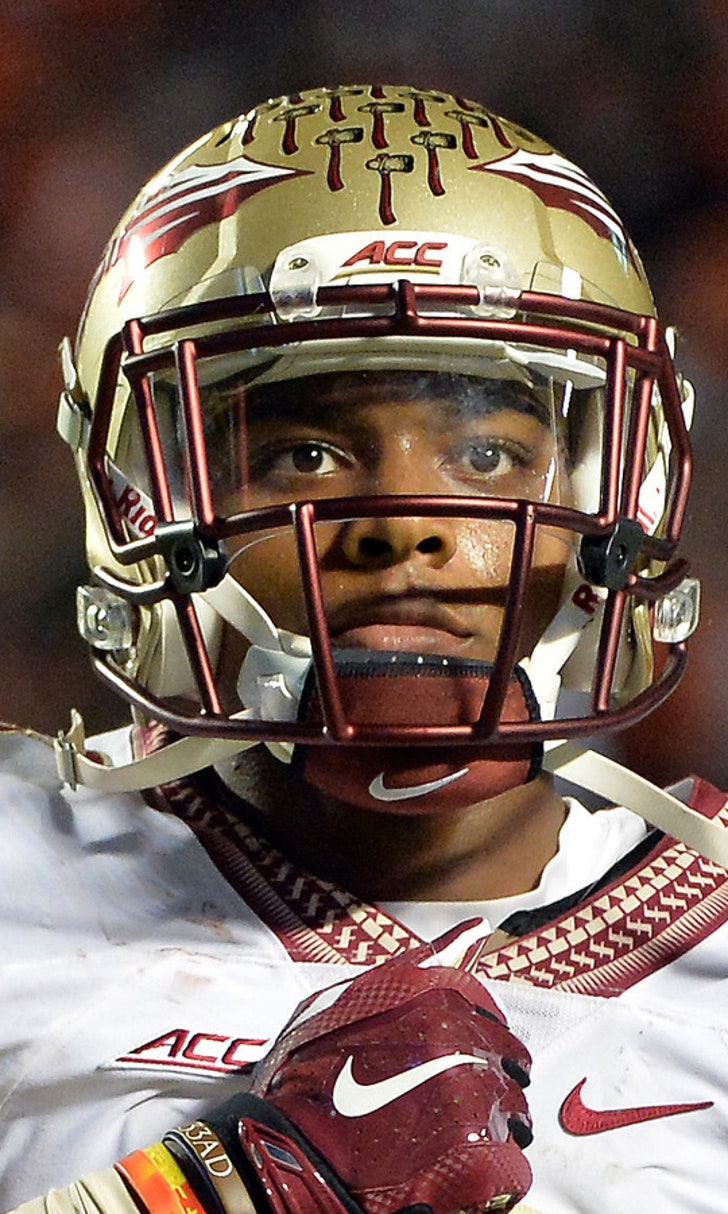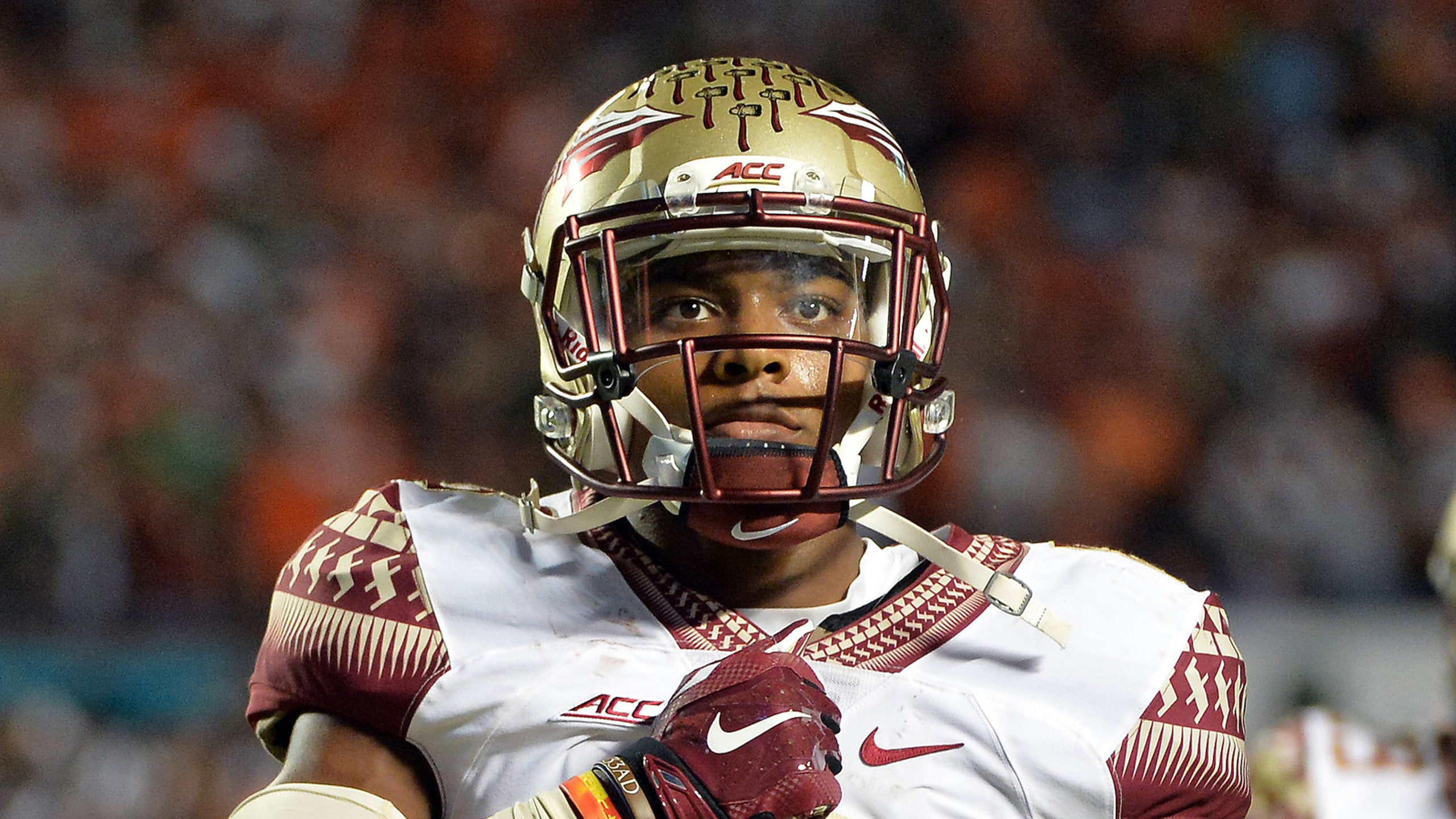 FSU's Ramsey more than just good, he's team's 'star'
BY foxsports • November 19, 2014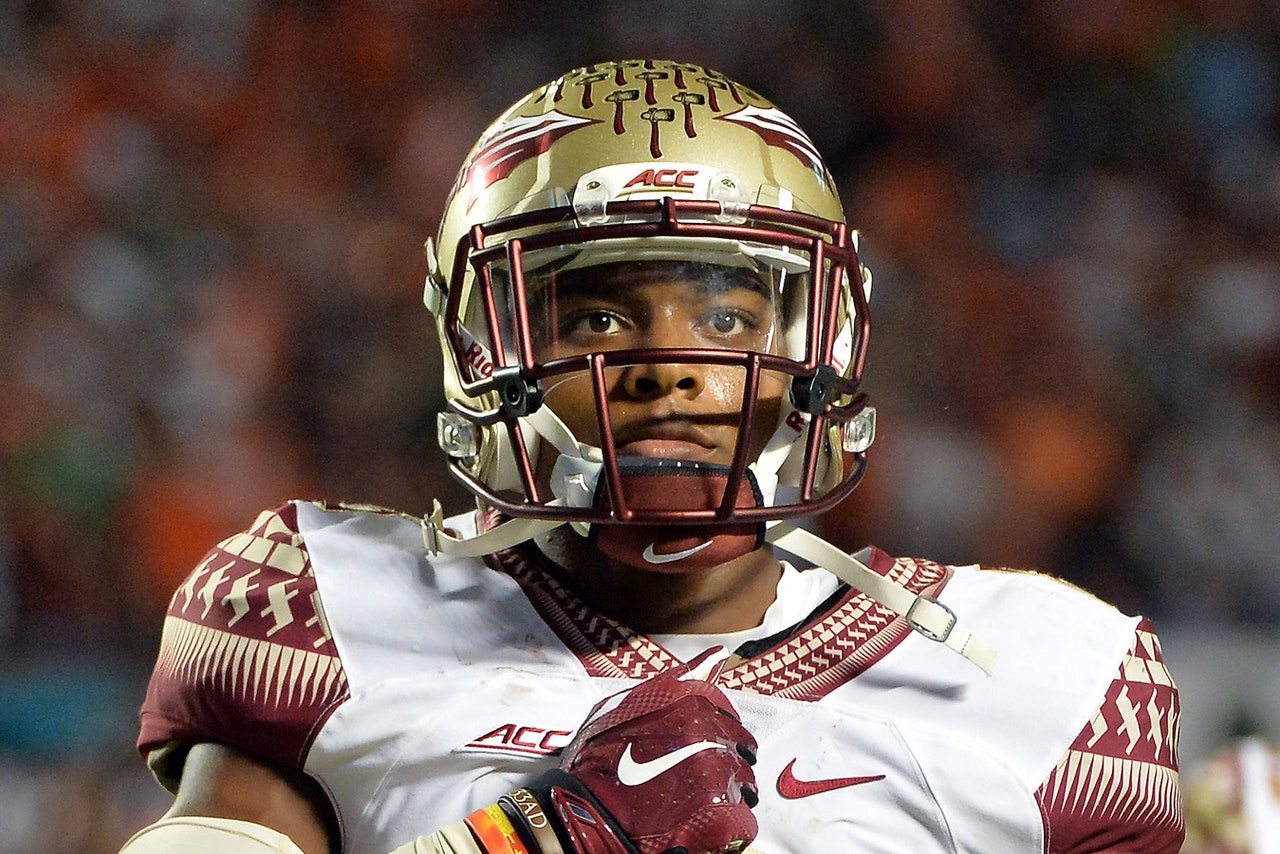 To say Florida State defensive back Jalen Ramsey is a "good" football player is an understatement.
After speaking with Cody White, Ramsey's former high school coach at Brentwood Academy, the adjective that should be used is phenomenal.
"He's been blessed with more athletic ability than anyone I've ever coached," White explained in a phone interview with FOX Sports Florida on Tuesday. "He can do anything he wants to out there on that field and anything he does is really good.
"He's a good student and the guy is very competitive -- put it all together and you got one heck of a football player."
Ramsey, now a sophomore, leads the Seminoles defense with 24 career starts. He has started every game of his career and was the first true freshman to start at cornerback since Deion Sanders in 1985.
Unlike Sanders, however, Ramsey will not play the majority of his snaps at corner. Instead, the Scout.com 5-star recruit has taken over a very special, very difficult position known as the "star" position.
Played last year by Lamarcus Joyner, now playing for the St. Louis Rams, the "star" roams throughout Florida State's defense: blitzing, dropping into zone coverages, helping stop the run at the line of scrimmage and covering man-to-man. It takes an athlete and intelligent player to fill the role and FSU head coach Jimbo Fisher believes he's found the right guy.
"People don't realize the complication and multiplicity of playing that position and the uniqueness you have to have," Fisher said. "He is very rare because sometimes taller guys have a harder time. believe that or not. He is so athletic and he bends. When you watch him rush that passer and he can dip that shoulder and get around that tackle like he is a defensive end, but then he can stop, jump and bat (down) the ball.
"He is a very unique player. There is a lot of information because you're a linebacker, you're a DB (defensive back), you're a rush guy. There is a lot of information that has to be processed there."
In Saturday's come-from-behind victory over Miami, Ramsey processed the information just fine. He was everywhere and basically single handedly saved the game for the Seminoles.
Ramsey forced a fumble on the Hurricanes' first play from scrimmage. He also blocked an extra point attempt in the first quarter, which turned out to be a critical play in a 30-26 victory.
"I'll say this, the biggest play in that game was probably the blocked PAT," Fisher explained. "It changed the whole game on the two-minute drive at the end of the game. You think about that, the team is down 13-0, could be feeling sorry for themselves and that guy [Jalen Ramsey] runs and blocks a PAT that I think has a big impact on that game than any play in the game when you come to the end of it. If they have to kick a field goal their whole drive is different on what they are trying to do instead of having to score a touchdown."
Florida State's "Swiss Army Knife" of a defender also added three tackles, four pass break ups, five passes defended and a fourth-down interception on Florida State's 16-yard-line that sealed the game for the Seminoles.
"I don't think either one was bigger," Ramsey said of his blocked PAT and game-ending INT. "We needed both of them. It was just my time."
For the season, Ramsey is third on the team in tackles (60), second on the team in tackles for loss (8.0) and tied for first in both interceptions (2) and pass break ups (9). His ability to make plays all of the field has earned him multiple awards this season, including, most recently, ACC Player of the Week (Defensive Back) and National Defensive Player of the Week by Athlon Sports.
While Ramsey is becoming a star in what couldn't be a more aptly named position, if you ask him, the Seminoles' success is not about just one player.
"I do whatever I have to for the team," Ramsey said. "As long as I'm out there playing, I'm having a good time."
---