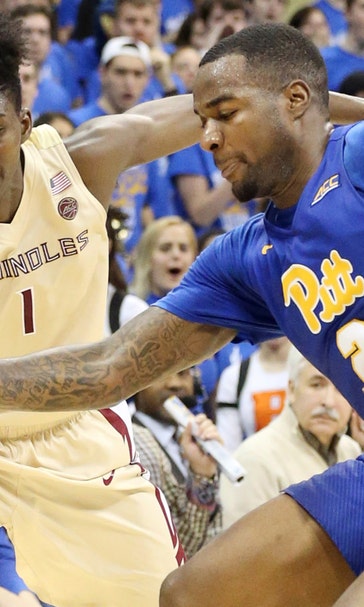 FSU can't finish off comeback in upset loss to Pittsburgh
February 18, 2017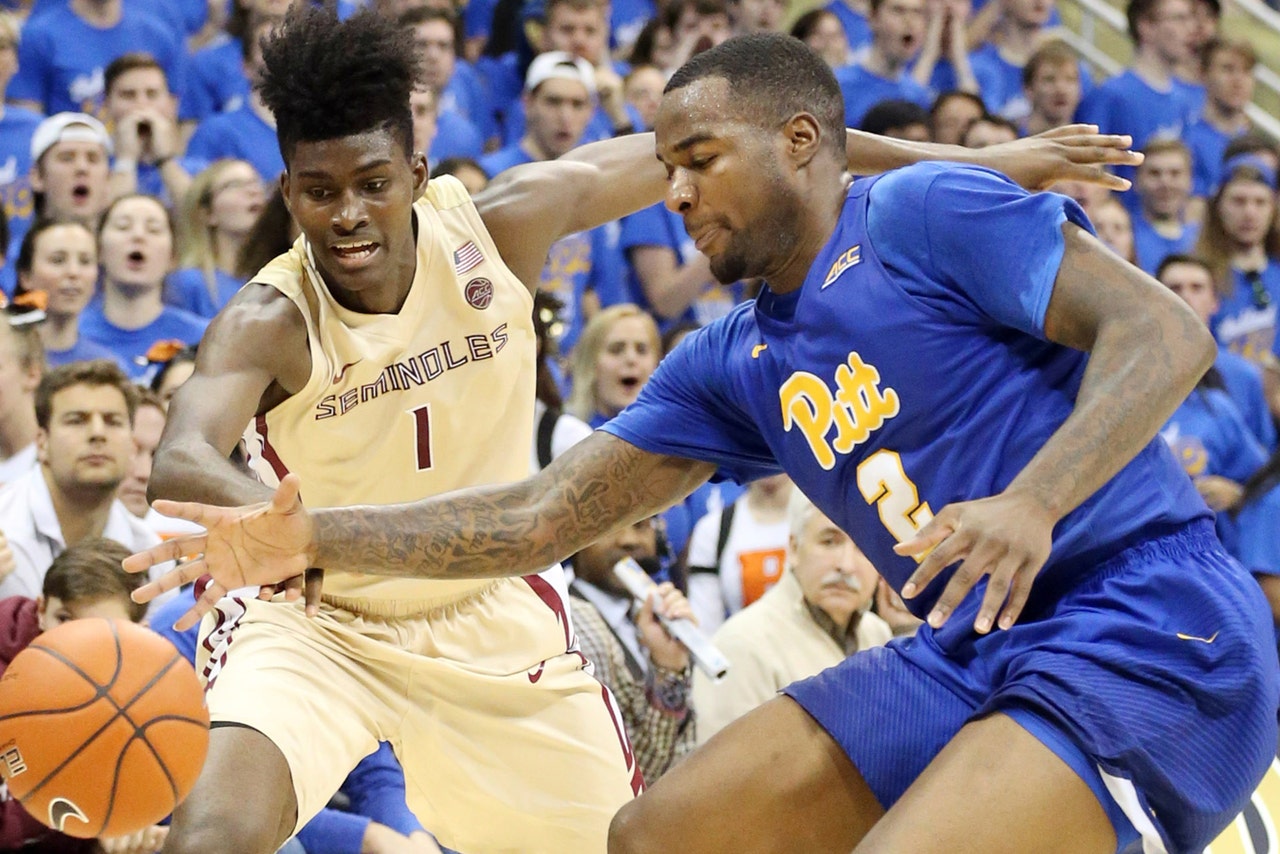 PITTSBURGH (AP) -- Sheldon Jeter and Michael Young were Pittsburgh's tough to guard combination.

Jeter scored a career-high 29 points and Young had 11 as Pittsburgh upset No. 17 Florida State 80-66 on Saturday.

Jeter, who averages 7.6 points per game, also had eight rebounds. Four of his 12 field goals were 3-pointers as the 6-foot-8 forward showed his range against bigger Florida State defenders.

https://youtu.be/VjfzqpiOXgM

Jeter and Young presented a matchup problem inside with their athleticism.

"Whoever (center Michael Ojo) was guarding, he was going to have a hard time keeping up with those two guys, because they're just more mobile," Pitt coach Kevin Stallings said.

Pitt led by as many as 15 points in the second half, but a 10-0 Florida State run cut the lead to two with 6:19 to play. The Panthers responded by outscoring the Seminoles 16-4 the rest of the way.



"We started buckling down defensively and they couldn't really stop us offensively," Jeter said. "We just showed our composure, really, and kept it together."

Pitt (15-12, 4-10 Atlantic Coast Conference) was 10 of 22 from beyond the arc. Jamel Artis was 3 of 5 from long range as a part of his 16 points.

Xavier Rathan-Mayes had 12 points for Florida State (21-6, 9-5).

Florida State dominated inside, outscoring Pitt 38-26 in the paint. Freshman forward Jonathan Isaac had 11 points and six rebounds.

BIG PICTURE

Florida State continues to seek its first ACC regular season championship. The Seminoles came into the day one game behind North Carolina, which hosts Virginia on Saturday night. But there are four teams within a game of one another at the top of the conference, including Duke and Louisville.

The Panthers improved their potential for a .500 season and a NIT bid with four regular season games plus at least one game in the ACC Tournament remaining.

STAR WATCH

Florida State guard Dwayne Bacon came into the game needing just 11 points to become the 46th player and second sophomore in school history to reach 1,000 points. But the Panthers held Bacon scoreless on four shots in 20 minutes, breaking a 35-game streak of double-digit scoring.

UP NEXT

Florida State will return home to face Boston College on Monday. The Seminoles are 18-0 at home this season and have won 21 consecutive games overall in their home building.

Pitt will head back on the road to visit Wake Forest on Wednesday.
---
---