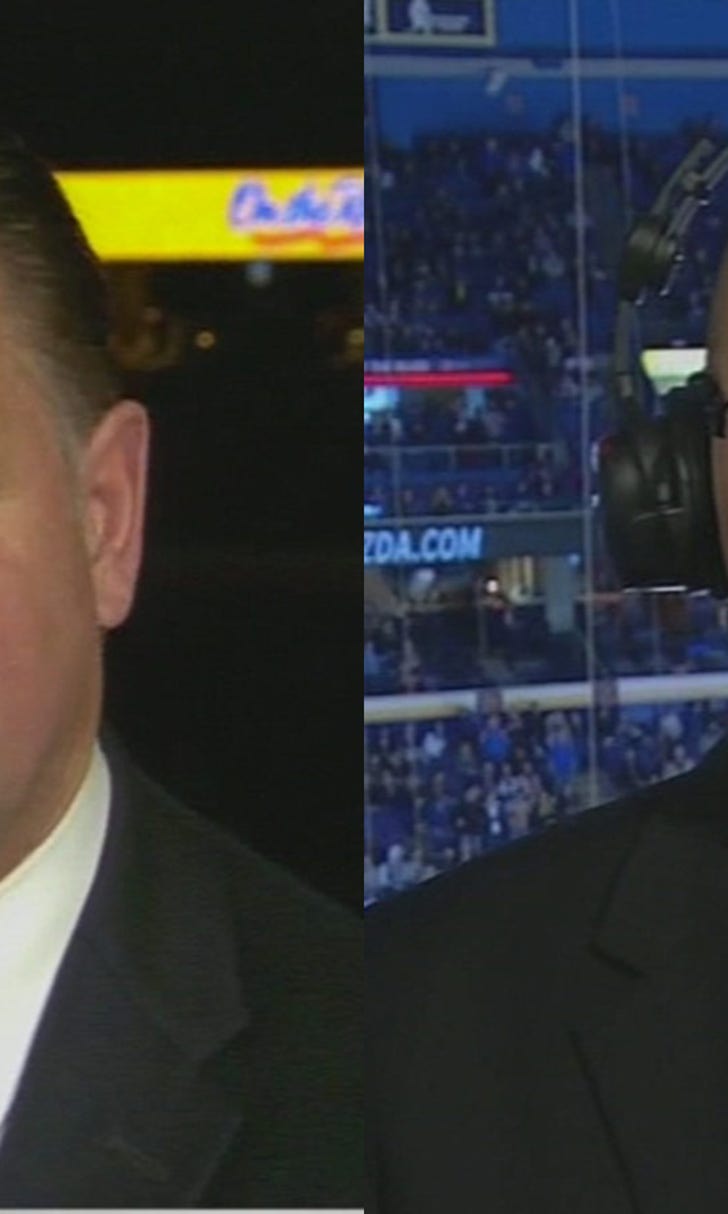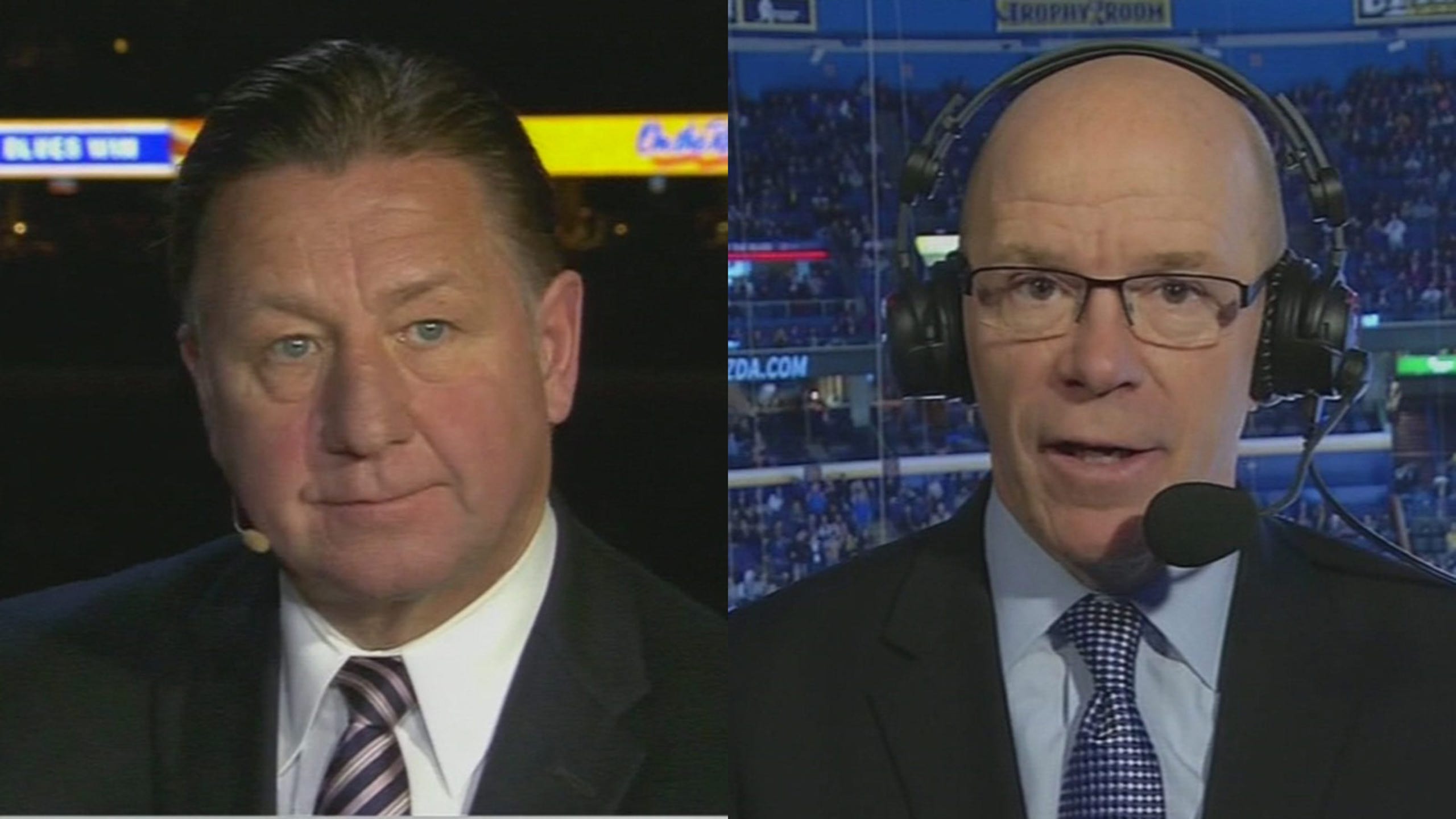 FSMW's Panger and Bernie on the Blues heading into their final 25 games
BY foxsports • February 26, 2014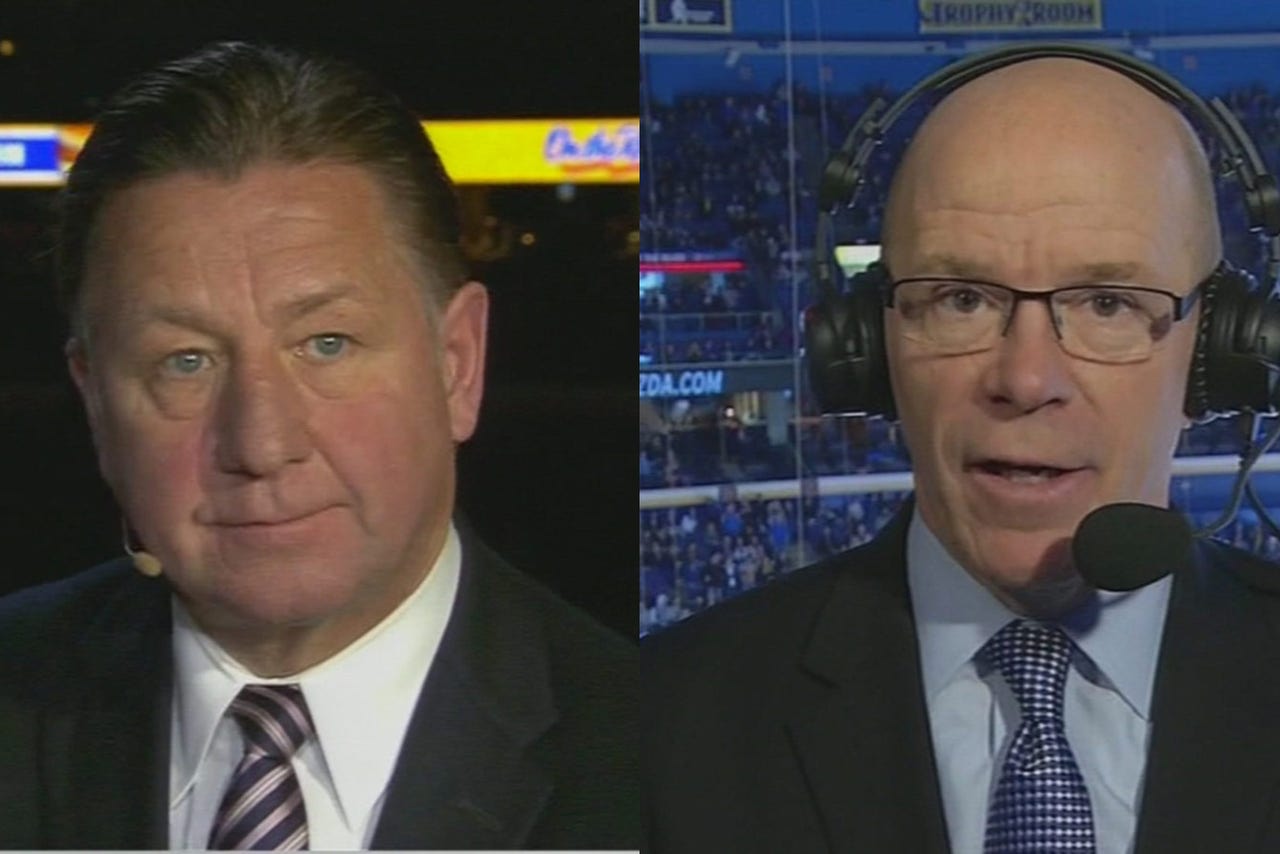 ST. LOUIS -- The St. Louis Blues aren't done yet.
Coach Ken Hitchcock won't let this team rest on its impressive laurels from the first 57 games of the 2013-14 season, which included the team having the best record in club history at the halfway point and then using a strong finish before the Olympic break to move into first place in the Central Division and second in the Western Conference.
The Blues (39-12-6, 84 points) won seven of their final 10 games before the break, including five of their last six at Scottrade Center.
Now back from the Winter Olympics in Sochi -- where Alex Pietrangelo and Jay Bouwmeester won gold with Team Canada and Alexander Steen and Patrik Berglund took home the silver with Sweden -- the Blues begin the final 25-game stretch tonight in Vancouver with challenges to be faced and questions to be answered.
Tonight's matchup with the Canucks is the first of three straight games on the road and six of seven away from Scottrade, a stretch that figures to test the Blues Olympians' weariness from traveling and the non-Olympians' readiness after not playing a game in more than two weeks.
We chatted with FOX Sports Midwest broadcasters Darren Pang and Bernie Federko to get their thoughts on the Blues heading into the final 25 regular-season games.
NL: What are you looking for from the Blues down the stretch?
Federko: "No different than what we saw in the first half of the year. The guys all understand the system. They have all bought in according to what Ken Hitchcock has told us. So it's just more of the same. The whole thing at this time of the year is now, obviously, they want to finish first. That's one of the key goals, to get home-field advantage throughout the playoffs. But it's also to make sure you're in tune with everybody else, line combinations and power plays and everybody has to play the same system.
"I think even the success of the Canadian team -- Hitch brings home winning a gold medal, especially with Petro (Alex Pietrangelo) and Bo (Jay Bouwmeester) both being on that team -- everybody understands that it's defense first that wins games and everybody buys in the system. That's what I'm looking for.
"The sights are still set on what's going to happen in the playoffs. There's no success in the regular season unless you win in the playoffs."
Watch the 'Blues Live' pregame and postgame shows before and after every St. Louis Blues game on FOX Sports Midwest.
Pang: "I still think that there's a few players that have another couple of levels to play. That's the positives that I look at. Even with the best winning percentage in the National Hockey League, I think you can go up and down this lineup and ask these players and ask them, 'Do you have more to give?' and the answer would be yes. So that's good.
"Overall, the power play and the penalty kill has been spectacular. Goals for (and) goals against at even strength? Spectacular.
"Goals against? I talked to Jaro (Jaroslav Halak) about it. The home goals against and save percentage, he'd like to improve that. That hasn't been as good as he'd want that to be. But his road goals-against average and save percentage is exceptional. That would be one area. Eliminate that one goal per game on home ice, I think, down the stretch would be a key area. You are always going to give up goals, but if you're giving up that one goal a game or that half a goal a game that you go, 'Man, I should have had that' or 'I'd like that one back,' then you're going to be pretty good down the stretch.
"I think that all in all this team has played really, really well and can play even better, in my opinion."
NL: Is there one player you can point to as a key guy the rest of the regular season?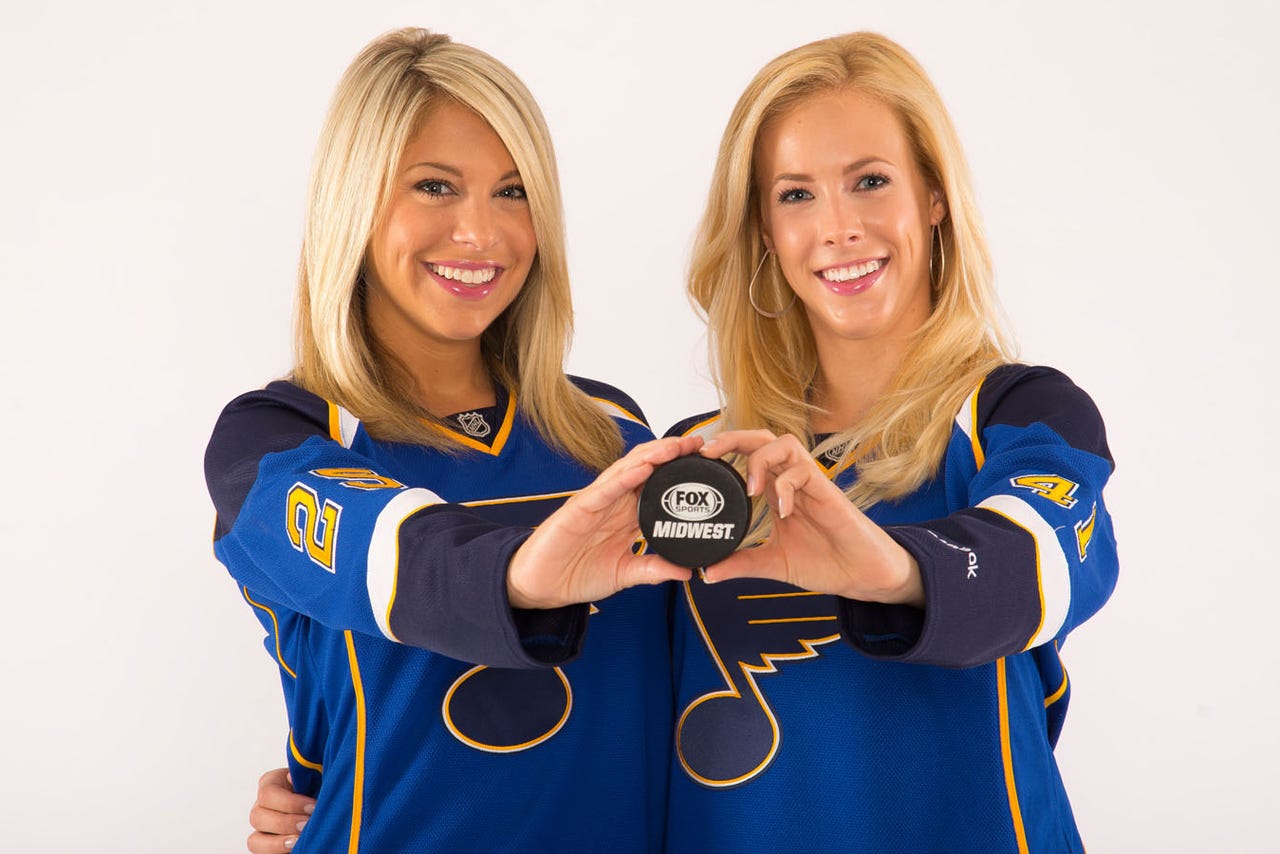 FOX SPORTS MIDWEST GIRLS: Read their bios, check out their upcoming appearances and view their photo galleries and videos.
Federko: "I think more so the goaltending.
"The goaltending situation has got to resolve itself. If it's going to be Jaro, it's got to be Jaro. He's the guy that they've looked for. He's really not played in the playoffs. He's been hurt both times and it's been (Brian) Elliott. I think that's going to be a factor. Jaro has to get himself geared and ready to play so that when the playoffs start, he's the guy that they are going to have to ride. I think that's what this team is looking for right now.
"Some of the guys are going to be fatigued. You look at the American team not getting a medal at all. That's motivation for (David) Backes, for (T.J.) Oshie, for (Kevin) Shattenkirk. Obviously, with the Swedes losing to the Canadians, all of a sudden all these guys now are back together on the same team. There's a lot of pride and there's a lot of competition. Now they have to put the Olympics behind them and move forward."
Pang: "Chris Stewart is a good example. If you ask Chris Stewart right now, 'Are you happy with the way things have gone?' He's a good, honorable man. He's not going to say, 'Oh, yeah, everything's going great.' He's going to say, 'No, I need to play better.' When you get that from a player -- and I've had this conversation with Stewie after a couple games and he's the first guy to say 'I've got to be better.' But he's just one part of it.
"I think we've seen some consistent play from Derek Roy, as an example, and then we've seen some drop-off play. But these guys are proud guys and when they are humming it's pretty fun to watch.
"We know that in the beginning of the year Steen and Backes and Oshie, they really carried the load. At other points Vladie Sobotka really carried the load. Now we're seeing better play from Magnus Paajarvi, who is starting to feel more comfortable. And that's a good sign, because we're going to need Magnus Paajarvi to be that speedy, gritty guy that goes to the front of the net and gets in on the forecheck and hunts down some pucks.
"The players who didn't play well going into the break now have an opportunity to reset the button and throw everything that happened in the first (57) games right out the window and ready to go in the last 25."
You can follow Nate Latsch on Twitter (@natelatsch) or email him at natelatsch@gmail.com. 
---